Add a personal touch to your orders with Amazon's 3D printing store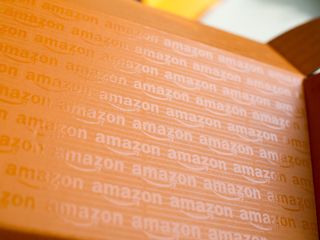 Amazon has launched a new section of its retail website where customers can customize and purchase a number of 3D printed products, including items such as cases, holders and stands for smartphones and tablets.
Amazon says in its press release:
In addition to items like earrings, necklaces, and bobbleheads, Amazon's 3D printing store allows users to customize and purchase cases and holders for Samsung and Lumia smartphones. There are also some 3D printed tablet stands for purchase inside the new store.
Check out what they have available on Amazon (opens in new tab), then tell us what you think in the comments below.
Source: Amazon
Windows Central Newsletter
Get the best of Windows Central in your inbox, every day!
Was thinking for the same... ;)

Lol...that was funny on several levels :)

Will it be available in India ?

I only see one thing for Lumia and it's just a holder, not a case. Am I missing something?

Yeah its just a holder (once product, 4 colors)

That's disappointing, I was hoping to find a case for my 1520. This article isn't really that relevant then if there's just one Windows Phone related thing.

At least Amazon mentioned Lumia phones in their press release.

A post with "3D" in it on this website brings back hurtful memories.

You're right bro. *Starts Crying*

Never been too excited about 3D printed phone cases. They're not very practical because they focus more on style than on substance. Perfect for iPhone owners. ;)

They should make a ghost out of destiny damned!!

It will be useful if they give base models to start with and let you modify as needed. Then you could make a case that holds a macro lens you like. This could be useful if the suits see this as letting the customers innovate rather than an attempt to profit off current fads.

Oh what that hell... I recommended this to the company I work for awhile ago as we have 3d printing capability... No movement on it and now amazon busts in, vindicates me and makes it impossible to compete at the same time... Getting in early would have made for a chance at competition or at least an attractive acquisition target... Coming in second and competing with the king of retail is a non starter.. This sucks.

This is usually what happens in the marketplace.

The cases look pretty crummy to me. I use my case to protect my phone, and these look flimsy. On top of that they look ridiculous. Maybe I'm missing the point.

Apparently, IE11 is not a "supported browser" for the 3D customization tool. Source: Amazon's list of supported browsers.

Starting next year, you can find custom cases for WindowsPhone and tablets at www.corneliushardy.com Some products like Surface cases have already been designed and may be available sooner.