AI's, Bots and Canvases Part IV: The war is on! Microsoft is not alone
The world of personal computing is in a perpetual state of evolution. And there is no greater force instigating the advancement of technology than competition.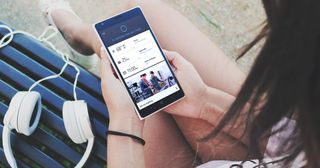 Throughout this series, we have focused on the strategies and technologies that Microsoft is bringing to the table in the industry's shift toward AI and bots. Of course, though Microsoft is an industry leader in technologies such as natural language processing, machine learning, AI and deep neural networks, the company does not exist in a vacuum.
Industry juggernauts such as Facebook, Google and Apple are positioning themselves for success in an age where communication mediums such as messaging platforms or Conversation Canvases (as Microsoft calls them), infused with intelligence are poised to become a major platform for personal computing.
Firms are also making their respective artificial intelligent digital assistants more competitive. By enhancing them with more capabilities, merging them with other tools or opening them to third-party developers the artificial intelligent digital assistant war is in full swing. The industry giants are not the only players offering appealing solutions in this area, however. The startup Viv, founded by the creators of Siri, presents a captivating answer to the AI digital assistant.
Competition is indeed fierce. Microsoft's comprehensive and strategic approach is ambitious, but not without its challengers. In this piece, we will highlight what Microsoft's competition is bringing to the AI and bots table.
Facebook Faceoff (or Say it to our face!)
Facebook's CEO, Mark Zuckerberg, envisions a world where apps will begin to fall into the background as intelligent bots act on behalf of many services to accomplish a user's tasks. If this sounds familiar, this is the same vision Microsoft's CEO communicated during BUILD 2016. It is, in fact, the vision of several companies that are investing in technologies and platforms to offer their own flavor of artificial intelligence and bots.
Facebook began as a small social network on a college campus in 2004 and has grown into a global force in technology. The breadth of the company's investments is vast. Facebook boasts of having 1.4 billion users of the main Facebook app, plus a billion each on Messenger and WhatsApp, 700 million on Groups, and 500 million using Instagram.
Facebook broke Messenger out of the main Facebook app making it a standalone app in 2014, positioning the company to further develop Messenger as its own platform. The goal was to move Messenger beyond a tool for mere text-based person-to-person dialogue tied to the Facebook network to something more.
In April of this year, Zuckerberg announced Messenger Platform which allows developers to build bots for the Messenger app. This platform is powered by artificial intelligence which allows a developer's bots to communicate with users using natural language. Zuckerberg demonstrated receiving a daily digest directly in the Messenger app from a CNN bot. He asserted that the digest would become more personalized as the service gets to know the user over time. Furthermore, obtaining information about a particular topic is also as simple as sending a message to the bot. He also demoed ordering flowers via the 1800flowers bot. By merely messaging the bot, an order can be placed for delivery.
By partnering with a host of businesses such as Bank of America, Staples, Burger King, Fandango and others Zuckerberg believes that Messenger is going to be the next big platform for sharing privately and for connecting with a variety of services.
"M" and them, an AI and human mesh
Facebook's investments in AI and bots also led the company to the development of its own AI which is simply called M. M is a purely text-based AI, which unlike Cortana or Siri, does not receive verbal input nor does it dish it out. Another unique quality of Facebook's approach is that M is an AI-human hybrid service that is interacted with via the Messenger app.
The human component of the system consists of actual people who pick up the slack when the AI cannot facilitate a request. According to Facebook, every request that goes through the system is seen by a human "trainer", as they're called.
The role of the trainer is both to complement the AI and act as a model from which the AI will learn new tasks over time. The goal is that learned tasks would become increasingly autonomous, thereby diminishing over time the role of the humans behind the curtain.
Though Facebook plans to increase the number of trainers and expects the system to become more autonomous over time, an obvious challenge to this model is scalability and personalization. How will Facebook meet the challenge of an eventual roll-out beyond the thousands of California-based beta-testers to a very diverse set of over a billion Messenger users around the world?
Microsoft's canvas advantage
In contrast to Facebook's single-Canvas approach, Microsoft's Bot Framework makes Microsoft's solution a platform to develop bots for a range of canvases. A developer can target Slack, Line, Skype and other canvases for his bots using a single set of developer's tools. This solution is potentially much broader and more efficient than targeting a single platform such as Facebook Messenger.
Grappling with Google
Google's Google Now has been in the AI digital assistant game for some time now. Google Now has been hailed by many as the most useful of the current assistants thanks to it predictive abilities and connection to Google's industry-leading search engine and knowledge graph backbone. What has been raised as a shortcoming, however, is that it is not as personal an assistant as Cortana or even Siri. Microsoft launched Cortana as the first personal digital assistant due to her ability, supported by her Notebook, to get to know and serve a user's preferences over time.
Google Assistant, Google's evolution of its AI, has taken a play from Cortana's book and is being touted as a context aware and personal assistant that knows you. An impressive demonstration of the Assistant's context-awareness can be seen in the video below. A user simply asks, "what is this?" and the assistant correctly responds with the name of the monument that a user is standing in front of at the time.
This new conversational assistant was described by the company as "building each user their own personal Google." Given Google's market power in search, this motto communicates a very appealing promise to users of a more personal Google. This more personal, conversational approach also positions Google to intensify the commitment of it's user base to its search engine. As a conversational assistant, Google's goal is to develop a two-way, ongoing dialogue between the Assistant and the user.
Furthermore, Google hopes that the Assistant will become more aware over time. The company presented a scenario where the Assistant will be able to suggest movies that are playing in the area for instance — and the user could note that they're bringing the kids with them for the night and the system would then adjust its suggestions to a curated list of child-friendly movies.
Following the conversation
Google's Assistant is touted as a conversational assistant. The AI's conversational prowess was demonstrated when follow-up queries to an original question were tossed at the AI without the user having to repeat the subject. For instance, the Assistant was first asked, "who directed the Revenant?" to which it replied with the correct answer (Alejandro Gonzalez Inarritu). It was then asked, "Show me his awards." Google remembered the context of the previous question and gave the appropriate answer (4 Oscars and a slew of other awards).
This ability, of course, is not unique. Microsoft demonstrated that Cortana's could do the same during her debut at Build 2014. Cortana's "Chit Chat" function also demonstrates this ability. Admittedly, tests with Cortana on my Lumia 1520 running Windows 10 gives spottier success with follow-up questions than I remember when using Cortana on Windows Phone 8.1.
Google claims its investments over the last ten years have made its systems the best natural language processing technology in the industry. They boast that what they've achieved with follow-on queries is an order of magnitude beyond its competitors. If the company's advancements in natural language processing are what Mountain View claims, the Assistant's presence in the company's new messenger app should equip the platform with a unique advantage over its rivals.
Did you get the message?
Google's new messenger app Allo is an acknowledgment that Google recognizes the move of the industry to messaging as a platform.
By imbuing this new app with the intelligence inherent to its advanced AI, Allo learns how a user communicates over time. As a result, the system becomes efficient at suggesting words or phrases based on past experiences. It will even give suggestions for images.
Google's new Assistant, like Amazon's Alexa, has also been given a more ambient "home" beyond the smartphone. Google Home is a standalone, always listening home-based unit. The device positions the Assistant to serve and learn from users in a "non-mobile" setting where assistants have traditionally "flourished."
Microsoft's Cortana can
Cortana's Notebook provides many categories such as movies, sports, news, and more that can be used to save a user's interests. For example, Cortana will proactively suggest movies that are playing near a user based on their interests. She will also recommend places around the user to dine for breakfast, lunch or dinner (based on time of day).
Cortana proactively uses the Notebook to provide highly personal responses on her interface or Live Tile. She even uses her context-awareness to provide coupons based on a store a user is visiting.
Apple's AI attack
Siri, of all of the AI digital assistants, dominates consumer mindshare, though you could make a case that this has has more to do with Apple's position in the market and its almost magical marketing power than any advantages Siri might have over rivals.
In fact, Siri's association with Apple as both the target of a media that is alternating between fawning and breathlessly alarmed has brought the assistant its fair share of criticism over the years.
It seems that Apple has taken notice and has quietly improved upon the assistant's abilities. Back in 2014 Apple followed Microsoft's lead and invested in neural networks as the technology upon which Siri was built. This change has made a noticeable improvement to Siri's accuracy. Furthermore, Apple has integrated AI throughout iOS 10, making the OS more "aware" and capable of providing proactive assistance within various functions.
Moreover, in a move that betrays the perception of Apple as a "walled garden", they recently opened Siri to third-party developers. Now, as with Cortana, developers will be able to connect their apps directly to Apple's digital assistant. This advancement will allow a user to ask Siri to perform a task, and she will be able to connect to an app to do so.
Due to Apple's strong developer support, there will likely be a flood of available apps (unlike with Cortana) that will take advantage of this feature.
Alway's messaging around
As with Facebook, Microsoft and Google, messaging as a platform has taken a front row seat for Apple. Moreover, iMessage as the most-used app on iOS is indicative of the importance of messaging for consumers. Usage data combined with the industry's trend toward messaging as a platform has driven Apple to treat iMessage to a much-deserved overhaul in iOS 10.
Some may dismiss most of what Apple presented by way of advancements in iMessage as unnecessary eye-candy. I would contend many of those changes have made iMessage even more engaging for users. Of course, engaged users is something every platform needs.
Apple has also opened iMessage to third-party developers. Developers can now add their flair to the messaging interface through additions such as interactive conversation bubbles and more.
iMessage is Cupertino's answer to bots. Third-party developers will be able to build apps that will allow users to get things done such as send money, order food and more, directly from Messages. Due to the company's strong developers and consumer relationships, iMessage apps will likely be well supported and well received.
Microsoft Bot Framework paints a bigger picture
As with other rivals, Microsoft's platform approach via its Bot Framework and Conversation Canvases strategy gives Redmond a wider net to enlist developers than Cupertino's iMessage approach provides. Still, Apple's relationship with developers is undeniably strong.
Can't Viv with'em can't Viv without'em
Viv is a startup cofounded by the creators of Siri, who left after selling the company to Apple (Siri was originally an app on the iOS App Store before being purchased and integrated into iOS). Viv Cofounder Dag Kittlaus explained that Viv means life and that the company's goal is to "breathe life into inanimate objects and devices in our lives through conversation." Viv's creators are taking an ambitious approach seeking to provide the go-to AI for the entire industry.
According to Kittlaus, no one company will be able to plug into every single service that a user will want to use. It is for this reason that Viv, according to Kittlaus, has been in discussion with major companies. Their hope is to make Viv such a ubiquitous industry standard that the Viv logo on a new a product will signal to consumers that they can talk to that product.
Viv will be unbounded and will know a user across devices (not unlike Satya Nadella's vision for Cortana). Kittlaus described the simplicity of buying a new product, logging in, and having immediate access to Viv and any personal information associated with the AI. Viv's goal is to enable users to talk to virtually any product.
Speaking of talking, Viv uses Nuance to power its natural language understanding. Kittalus demonstrated talking to Viv to order flowers (a pretty popular theme it seems). He also asked the AI about the weather two weeks from that date, after 5 pm at a particular location. Viv responded promptly and accurately to this highly specific query.
Viv's abilities seem to be comparable to its rivals. The major advantage Viv seems to have over its rivals, however, is the ability for the system to "program itself." Kittlaus demonstrated that Viv could derive responses to queries from Dynamic Program Generation. This "self-programming" is a capability which is clearly beyond the very rigid, "some query related to some domain" model that governs the responses of other AIs and bots.
Through Dynamic Program Generation, which Kittlaus described as a breakthrough for the company, the system can essentially program itself after understanding the user's intent. So rather than being constrained by a rigid query-response structure, in the demo above, according to Kittlaus, the Viv AI automatically wrote a 44-step program in 10 milliseconds in order to find the answer a query.
As an unbounded, OS-agnostic AI, Viv could be a formidable rival to Cortana, Siri and Google Now. Moreover, in a quest for ubiquity the company's "device-less" approach is akin to the strategy Microsoft is employing for Cortana. As a marketing message to consumers, Kittlaus described Viv as the intelligent interface for everything. For developers, the AI is described as the next major marketplace and channel for offering content, commerce and services.
When asked what his response would be if Mark Zuckerberg offered him "all the kingdoms in the world" for Viv, Kittalus replied:
Will Viv live at Microsoft?
Of all of the big technology firms, no company's mission speaks to ubiquity like Microsoft's platform-company approach to [personal computing](http:// /microsofts-agressive-push-rule-personal-computing-microsoft-cloud-cross-platform-apps-and-alternate) does. From it's cross-platform apps and services like Cortana and Office, to Windows as a dev box for cross-platform app development, to a robust OS-agnostic Cloud platform, Microsoft is all about ubiquity.
I don't know if Microsoft is one of the company's that has been in talks with Viv, nor if the technology behind Viv could be integrated smoothly into what Microsoft has already established with AI and bots. However, Microsoft has shown no hesitation in purchasing smaller companies that help to facilitate their mission to be the platform that helps people gets things done.
That said, from the outside looking in, Viv and Microsoft look like a match made in heaven. Then again, Viv's apparently advanced self-programming AI could find a home in any Silicon Valley giant. Could Kittlaus' statement have been a subtle petition for a partnership with someone like Microsoft? Maybe.
There war is on!
Some techies and enthusiasts are of the opinion that there is no future for AI and bots. They assert that the "warehouse of apps model" is alive and well and will not be altered. It is evident, however, by the massive research and development investments by Microsoft, Apple, Google, Facebook and others, that powerful industry drivers are of a different mind. That does not mean that they are right, of course. The actions of each of these companies do, however, force innovation, research and investments in this new frontier.
Consequently, the compelling vision of AI and bots coupled with the steady advancements of integrated intelligence in messaging platforms and other Canvases is hard for the media to ignore. Coverage of these advancements brings our progressive approach to the borders of this new frontier to the mainstream. This promotion results in the ever-important "Joe-consumer" becoming an aware and often interested party in the technology. In essence, demand is provoked in part for what the industry's powerhouse's push.
I think the shift to a more intelligent "app" model hosted by AI's and bots is inevitable. "The real question is, "Who will emerge as an industry leader in this new frontier?"
Who do you think will win the AI and bot war? What company's messaging platform is best positioned to take advantage of a shift to messaging as a platform? Sound off in comments and on Twitter!
If you missed any part of this series or these related pieces catch up here!:
Windows Central Newsletter
Get the best of Windows Central in in your inbox, every day!
Jason L Ward is a columnist at Windows Central. He provides unique big picture analysis of the complex world of Microsoft. Jason takes the small clues and gives you an insightful big picture perspective through storytelling that you won't find *anywhere* else. Seriously, this dude thinks outside the box. Follow him on Twitter at @JLTechWord. He's doing the "write" thing!
Thanks again for reading folks!!! As we can see Microsoft is not the sole believer in a future of AI and bots! The industry's heavy hitters all seem convinced that the current app model will be replaces at least in part(for certain types of apps) by bots of some sort communicating across intelligence imbued canvases. Microsoft has "a" solution. But is their approach "the" solution? Who will emerge as the leader in this new frontier? Time will tell. But if course that doesn't silence our assessments here sooooooo LET'S TALK!!!

Always a pleasure to read your articles. Your article is thoroughly researched and your choice of words and combinations (particularly this one), makes reading more interesting. I'm one of the fans who very much wants msft to bring out ideas that shape the world for good. AI, Bots and their collective framework would one day replace the apps and the very means of communication.

He reminds me of Bill Clinton.

Thanks @raytiger! Appreciate the support and your input!

I am also a fan, Jason. I think this article is well written. Congratulations.

I've learned a lot from your article. Thanks Jason!

@11949531 Thank you and you're welcome! I'm glad it was helpful.:-)

Great piece. I think a fifth horseman is coming because one to three fell off their high horses. The odd thing is the fourth horseman will suffer an even fate

Microsoft will not emerge as the leader. They could, but they are too nice and love to get walked on. Bots are neat, somewhat clunky, but may, or may not, improve over time. They could be excellent for sales sites, like Amazon.

All those AIs gonna join together by using internet. The SkyNET will be born. And the rest is (hi)Story we already know. Posted via the Windows Central App for Android

As always, an interesting and informative article Jason.

Thanks. Glad you liked it!

See, there are things I totally see why Microsoft buy, and there are a lot that I don't understand too. Viv? Doesn't that just make all the sense? Buy up Viv! Microsoft is in an interesting spot in which they can be the frontrunners in a new tech trend. Microsoft already lost in the apps field, and to the phone business more or less. It's time to step up and be the leader in a field everyone needs to catch up to.

"It's time to step up and be the leader in a field everyone needs to catch up to." They are a leader in enterprise and already was ahead of the curve with hololens

Though I understand and share ur frustration abt MS lack of efforts in consumer space n how it lost mobile strategy

I actually believe that Microsoft isn't in a good position. Sure, they have a strong presence in the enterprise and pc market, but they are almost non existent as a mobile platform (yes, they have office, Cortana, and other apps on iOS and Android). And that's a huge burden to integrate their vision to the masses. The strength of Microsoft's competition is that they are available everywhere, with huge user base (except Viv, which is multiplatform), and that will ease their technology adaptation. I guess that time will tell how they're going to change things.

Reading this article, one gets the impression that author has not realized the simple fact that Cortana, unlike her rivals, is available to only a very limited number of users, with no change to this in sight. Unless MS get their fingers out big time, that race will soon be lost as well; being better helps little if you're simply nor there...

@manus....lol...Thanks for participating. I'm very aware that Cortana has limited global distribution. I also realize that the Cortana team, though slow with the process, is attempting to ensure that she is adapted well to each each she debuts time ensure very personal service. You have to remember the strength of Cortana and the marketing around her is that she is a very ***personal*** digital assistant. That requires nuanced conformity to the cultures, dialogue, language, customs, beliefs, humor, politics, geography and more of each region she in to ensure a very personal delivery of service to the end user. Now I don't know if Marcus and team can go any faster. But I do understand some of the challenges. Also, I'm surprised that the impression you got from this article was that I was unaware that Cortana has limited distribution in comparison to her rivals when the article is centered around pointing out the strength's of the competition. :-) Thanks for the participation!!! :-)

How do you know what the Cortana team is doing? This is my problem with your articles - you make assertions without sources. You did not go beyond a bachelor in college, did you? Also, you speak of marketing and Cortana - where is this mythical marketing occurring? Source please.

Hi Forth Horseman. Thanks for the discussion. First I often inundate my articles with links and quotes to various claims(sources). Two you reference a statement that I made in comments and transferred that to a problem with sourcing in my articles. Also the marketing that occurred around Cortana, was evident on very popular TV ads which focused on, as I shared, her being very personal: Here are some of those ads that aired last year: https://sway.com/oBhFcvTL5Coe1G45 And the claim in the comment to which you responded was focused on the fact that she is designed to be very personal, I referenced marketing (as seen in the above link) simply as one of the supports for that point, but you can revisit the Build 2014 Cortana launch video, and subsequent videos from Microsoft, from the likes of Joe Belfiore and Marcus Ash that support that point. Regarding my statements about the Cortana teams regional adaptations here is a quote from Joe Belfiore when he was asked about her rollout to other regions: Belfiore responded: "The challenge in doing this is we want the Cortana experience to be EXCELLENT for everyone -– and this involves not ONLY delivering great voice recognition for all the different languages, but also making sure that we have a great regional experience with local content so she doesn't feel like an American!" http://m.windowscentral.com/cortana-launch-china-and-uk-version-1-other-english-speaking-countries-soon-after This same assertion has been made by Marcus Ash as well. Here's a statement from Marcus Ash about the data required to make Cortana a good assistant which references thousands of hours of voice data and accents needed: "We launched it as a beta primarily because of the data collection requirements. For these systems to get really good, you just have to collect a lot of data. There's just no short cutting it. We have to collect thousands of hours of recording from a variety of different people in different countries with different accents to train the speech language system. You got to see what people are searching for and have this whole intent classification system and look at when you're going to the web versus when we should've understood what you wanted. And there's a bunch of machine-learning algorithms that just need tons and tons of data."… "Probably the number one source of feedback Joe and I, both Joe Belfiore and I both get on Twitter, is when's it coming to India, when's it coming to Spain, Italy, the UK, Canada, Australia. Go Canada. My mom's from Canada. She's not happy with me because we keep putting out features and then we act like Canada's just so hard. She's just like, conceptually she's just like, I don't understand. Why is Canada so hard. We speak English. I'm like, I know mom. It's complicated." "So we get a lot of feedback on that and I think the early reception and just this kind of groundswell of, I want to use it even though it's not my native language, actually caught us by surprise and is exciting and has really pushed us to think about how quickly we should be releasing these markets." (http://m.windowscentral.com/how-cortana-got-started-and-why-more-countries-will-get-it-soon) You can gain further insights from this video "Creation of Cortana" of how the Cortana has been approaching rolling out the assistant and other points. https://youtu.be/FCtsF3p3nxw In addition to these methods, links, discussions, promotional videos, the Cortana team has also been vocal and communicative on Twitter in relation to various inquiries. There's quite a bit of information readily available, one just has to have an eye for the big picture, a mind for data, and a thought process that can place a wide breadth of information in one cohesive story. As a reader who gets what is a wide range of disparate information compiled in a cohesive flow (as I attempt to present it to you all), I'm sure its easy, despite what has been said in the piece to point out what has NOT been shared. Fair enough. Hopefully what I have shared in this very long response fills the gaps you perceived were in the piece. Thanks for the question.

Hi Forth Horseman: I posted a very lengthy response to your questions to which you responded several SECONDS later with "lies." lol Given your assertion that I provide sourcing for the claims I included in comments (not even claims I made in the piece), I would have assumed a better articulated intellectually presented response.
You are the only representative of yourself here. I encourage you to present your rebuttals with the same level of logic and fact supported arguments that you require of me. Discussions of that caliber are much more rewarding for the parties involved as well as those who are reading.

That was meant for someone else in another thread. I replied with a proper response already and I deleted the comment you have bemoaned about.

Well time and again MS has shown reluctance for a global rollout, Bing rewards, Xbox music, retrenching of mobile from markets where WP was doing really well. All this doesnt give users confidence, you may be correct with all the reasoning above but it doesnt inspire consumer confidence.

But, some of your sources are from 2014. Joe B has been awol for sometime. My point here is you extrapolate data from disparate sources then make predictions which are really unreal. Have you not noticed the emergence of themes and trends toward disbelief in your analysis? Truly, it could make for a great interpretive phenomenological analysis.

:-) So is it your belief that the themes and trends which you allude to(but don't identify) negate the established claims that Microsoft is:
1. Intent on ensuring that Cortana has a very regional adaptation to the regions she's in. If so please provide sources, as I did regarding that claim, that show that Microsoft is no longer pursuing that goal.
2. The above claim is foundational to the reality that Microsoft wants NEARLY 1 billion PCs around the globe upgraded to or running Windows 10(no new projected deadline), which of course has Cortana integrated in the OS and the Edge browser.
This rollout is a global goal. It stands to reason that Cortana, such a central part of the OS and feature of the browser(which is also being integrated into other MS services), would still be a focus of regional adaptation as claimed above since the OS that carries her is targeted around the globe. Again there is no evidence that that regionalization goal is altered. In fact it would be both counterintuitive and counterproductive to depart from that goal with such a global strategy for the OS and other services Cortana is part of and moving to.
3. Furthermore, Cortana is on both iOS and Android. Both of which are global platforms. The argument above for remaining focused on the regional adaptations applies here as well.
4. Microsoft's goals for Cortana as a platform agnostic, meta-bot that communicates with bots via Conversation Canvases(messaging platforms) was made clear by Satya Nadella and demonstrated by multiple people at Build 2016.

Don't be upset at me. Your the one who has written these wonky predictions, time-over-time, article after article. The utilization of educated words does not, in and of itself, lend to any sort of credence nor validity to your claims. You can point out all of the sources you want, that's ok and normally solidifies your argument, but it is the illegitimate way you try and find, nay, fabricate meaning from. You take disparate information and try to mash them together. Moreover:
2. This is a goal - not a reality. I have goals everyday, but they do not always come to fruition - much less likely, in this case, when the likes of Google and Apple are breathing down MS's neck.
3. How is that going on Android and iOS? Not well. The usage data speaks for itself.
4. Rinse and repeat.

Hi Forth Horseman:
I made a claim that the Cortana team was working to adapt Cortana to each region. I then supplied sources which almost verbatim state that. :-) That's not fabrication. In other pieces as I make other claims, if you look at my layout, I usually make a claim, and support it with a hyperlink to the source directly followed by a quote or video supporting the claim. You can see that in many of my pieces here: www.windowscentral.com/author/jason-ward 2. Also you seem ti miss the point of my pointing to Microsoft's goal of nearly 1billion Windows 10 PCs globally. It was not to say whether or not they would attain the goal. It was more a point of logical reasoning. Here's my logic train: Point 1: They have stated that they are making Cortana adapted to individual regions. Point 2. They are investing millions of dollars in getting Windows 10 (which has integrated Cortana) in hundreds of regions across the globe. Point 3: Given point 2 is a goal(global Windows 10 which has Cortana), point 1 would still have to be a goal(regionally adapted Cortana) if Cortana will be relevant for the regions that Windows 10 (this Cortana) will ultimately be in if point 2 is acheived. You dispute that point 1 is still a goal, but offer no source for that claim. Logical deduction along with no disputing evidence says point 1 is still a goal. Again the point isn't being made that MS will reach 1billion PC installs, you seem to have been distracted by the use of that data point. The point was using that strategic goal regarding Windows 10 which has Cortana imbued within it to support the claim that Microsoft is intent on ensuring that Cortana is adapted to various regions. Hope that helps to clarify. 3. As with the previous point, my using Microsoft's move of Cortana to Android and iOS was to point out a strategy that shows the company is positioning Cortana for many regions. That of course necessitates a commitment to the plan to ensure regional adaptation. The success of failure of that goal does not preclude the intent to make Cortana regionally personal. So the usage data on iOS and Android don't change MS INTENT to make Cortana ubiquitous, thus ultimately adapted to various regions. Thanks for the discussion and I hope that helps clarify! :-)

Jason, its not just about cortana, but reading all your previous articles and chaining it together does give an impression that your deductions are over optimistic. Now ofcourse what you've written is undeniable but results are not same. based on whats happening around you prove that MS best placed, but then the 1 billion devices have not attracted the developers. so going by what you said if bots replace apps, still why the developer interest would change wrt to this platform, unless MS is going extra mile to attract developers, which is not happening as of now

You have yet to directly address or rebuttal the points being made by Jason nor have you presented your identified counterarguments. Honestly, I think you have more of an issue with his writing style and optimistic perception of Microsoft's direction; which is perfectly fine to have but identify that as being the issue. Though highly optimistic, he does provide reasonable deductions to how he formed his perspective while you have failed to do so. I even believe he attempted to get you to do for was the reason he had pointed it out. Your issue appears to be misdirected in your expression of it.
As far as your goal vs reality statement, the difference is if you're actively working on them an addition to the context of being achievable. If not, its not a goal. Its just a dream. Goals and reality is very close to being one n the same. You can argue that Microsoft isn't working on these goals despite presenting a build, a developer focused conference that showcases the direction of the technology they want to build upon, this the name 'Build'?

I was busy then, and I am busy now. I don't need to argue that his extrapolates are made up - predictions if you will that are disparate. Do you know what disparate means?

The Nadella-MSFT has broken vocal promises made at Build many times in just two years. Life threatening for a business-dependent company. Cortana is the first thing to deactivate in corporate environments, which explicitly don't want to give any of those AIs any knowledge. Which means, that real progress requires crowdsourcing knowledge for AI, which clearly gives Facebook and to a lesser degree Google the edge. So, Microsoft's plan is dead on arrival.

Limited availability of Cortana is indeed a serious problem, while you may be correct that team needs time, but also it does seem that their focus is not on making it quickly available but slowly develop and evovle its capabilities. It lacks an agile implementation. Just like windows builds we see incremental updates, is it the same with cortana? No. and when compared to the competition this could emerge as key to its sucess or failure.


Agree. And it is worse still when they insist on making new features as part of Cortana and not part of the OS. I live in Denmark... How long do you think it will be til I get Cortana? Well I expect never. Which means my W10 experience is simply lacking features that other users have, and always will. This of course applies to all other very small regions/countries of the world that are simply not on the radar. You could argue that such small potatoes are not what MS is interested in ... Makes sense but then users will jump ship to an OS where they don't lose out just because of their geography. I'm also a developer so there's also that side to it ... they will leave too. For me, the Cortana story is the weakest part of WM10 and the MS strategy.

Whatever strengths Cortana may have compared to the competition are for naught, if they're not made available to customers. Now, if the world consisted of small bubbles with little or no interaction, this might be fine and dandy, but with a thoroughly interconnected reality, the necessary basic common denominator is just that: Common. Cortana, with all its strengths, is exclusive, and with no change to that status in sight, getting more and more obsolete by the day. And having basic Windows functionality dependent on Cortana for no good reason doesn't improve the situation! Now, your article does not consider this basic and crucial problem in a single sentence, hence my question. And btw, it's quite rude to start ones response with laughing at people...

Hi @manus I apologize if you were offended by my initiating the sentence with ...lol...it certainly was not meant to convey I was laughing at you. It was meant to convey a lightness to my response that would follow so that you would understand that I wasn't responding contentiously or in an offended manner. Sorry that wasn't conveyed. :-( The main reason I didn't include much about your point is simply because Cortana wasn't my focus for this piece and thus not a point that I don't even believe came to mind to include. I dedicated entire pieces 1-3 toward Cortana or Microsoft's strategy and I wanted the focus of this piece to be on the competition. I'm not sure if you picked up on the layout of thos piece, but I focused on the strengths of Facebook's, Google's, Apple's and Viv's, AI/bot options in each section. I then included a small blurb at the end of each section highlighting a strength or in Viv's case, purchase speculation, about Microsoft's offering.

Cortana is being rolled out on W10 Aniversary update to all W10 laptops, desktops, Xbox, etc. You are only talking about W10M!

Exactly, it was days ago when Cortana rolled out to German, Spain and more on Xbox. More to come i hope

ONLY days. Don't act like it happened last year.

So what, it did and that's the bottom line. And I heard some where they work on two new beta languages. Brazil and Portugal

The idea behind artifical intelligence sounds cool, and it will be interesting to see how AI will affect the service industry. Still, I'm having a hard time adopting Cortana, or any other AI/personal assistant, into my daily life. I prefer to get information when I need it so a personal assistant isn't that helpful. Perhaps in a few years Cortana will be powerful enough to correctly predict what information I need based on a few key words. For example, if I said, "I'm taking a walk in Central Park," Cortana would pull up the weather, tell me about events happening, and suggest clothes to wear. Unfortunately, Cortana/AI isn't even close to that level yet.


Well developer particiption is important to achieve success with bots, so if MS hasnt seen any traction in the apps space, it could be deduced that they may meet similar fate with bot framework(consumer space, enterprise is different ball game). 10 million UWP devices strategy hasnt helped, so even if bots are future and apps are dead, and despite some nice (and absolutely correct) points about why to choose MS, I dont see developer interest leaning towards MS. unless MS does something different to attract them, whatever they did till now obviously didnt work

What a joke Cortana is lately! I no longer get any notifications for my Interests cards. And the crap non-dark theme web wrapper newsfeed needs to be improved! Hope Cortana is one of the biggest features that MS will be improving for all of Windows 10 during RS2. #MakeCortanaUsefulAgain

I've lost faith in MS to do anything right. I bought the 950xl thinking ill get Cortana with the anniversary update or at least the ability to enable it with T and Cs. I've held on for so long since WP7 but now i think this is the straw that will break the camels back.

Change your region mate. You'll get it immediately.

There in lies what is wrong with the entire MS ecosystem. He should NOT HAVE to change his reigon. I was changing back and forth because I wanted cortana, but other apps etc needed to be in my local reigon. WAS a MASSIVE PITA! Again, Microsoft has an awesome idea and gimps it up with dumb things like rolling out in just SOME reigon.

Yes and no. Do you know that some of apps for iOS are US only? In that case, you cannot have them when even though you change region.
MS system is more open in this case.

SOme of the apps is not ONE OF THE MAIN FEATURES of the OS. SIRI works perfectly for me in Canada...unlike Cortana. Also. I have yet to find an app that I want to use in the app store that DOES NOT work in canada. All of them are there, work and work right. Again, unlike windows 10 mobile, where....if it does indeed exist (highly unlikely), its been neglected by the developer or even Microsoft themselves (yes office). SOOOOOO, I stand by my inital statement, MS is gimping stuff they should NOT be blocking. Moreso right now where their numbers are dropping like flies hitting a bug zapper!

Oh I actually fail to recognise your name. One of them, sorry everyone, it's my fault to reply to him. I'm out now.

No problem. Just goes to show.

Just change your language to English

Great to have a part on competition, covering a bigger picture!

Yes yes, it's all very nice and fascinating but please make Cortana available in more countries. Please I'm in Belgium and I'd love to have her as my personal assistant...

Well, I'll wait to see practical use of those bots, cause for now, I don't really understand what it's about. Okay there are some bot on skype preview, also on Discord, but well, half of them just do web search with limited result, other half are just trivia game or tchat AI. Well, nothing new in fact.
About cortana, we have it in France, I still don't know what to do about it. Maybe I just don't need to be assisted...
And why the heck cortana's results are displayed in the full screen on the thumbnail of this article and only on 60% of my 950xl screen with this two hawful black side bars?
They need to improve really the Cortana's UI on phone :/

2 things I want from any AI/Bots in the near future.
1. It should adapt to varied regions and languages. It has to differentiate and engage in what brings up a building: local, cultural, ethnic values.
2. An AI should make up a valid and formulated dialogue with the user every single time.
Other than this, regulatory codes will be imposed in the framework unless if they want an AI to run wild.
A lot of input is needed to enhance them and to expand the knowledge base framework irrespective of numbers. This is when the true need for an app fade away.

"Some techies and enthusiasts are of the opinion that there is no future for AI and bots. They assert that the "warehouse of apps model" is alive and well and will not be altered" I think its quite obvious that bots and AI is the future and will largely replace apps going forward. Why would anybody want a app to book tickets or find the nearest starbucks when a digital assistant can do so simply by being asked to?

Because ALOT of us are more private individuals and don't want to be blabbing to our phones in public trying to get stuff done. Apps will not be replaced by bots until they have mind reading technology where you can just think and its done. I dont want to be in a store, and blab my banking information....you have to be loud too inorder for them to understand you correctly etc. NO THANKS. BOTs are pretty well being pushed by Microsoft as a way to try to win people back to their system that has NO APPS.

Hi Steve: Actually bots can be interacted (silently) via text, particularly since they are interacted with primarily via a messaging platform such as Skype, FB Messenger, Allo, Slack, etc. This was demonstrated at Build 2016 as the presenter interacted with bots via Cortana over Skype to book a hotel room and schedule a meeting with a friend. It was also demoed at Facebooks F8. Check out the Build video in my previous piece and the F8 video in this piece. So mind-reading technology is not required at all. Natural language understanding is the technology that is part of what is powering this push of text and speech based conversation canvases. Thus Nadella's and Googles wording that focuses on Conversation as the platform. As Nadella put it. Human language (text, writing and speech) are the next UI. Also, though Microsoft has multiple motives in why they are pushing for bots, even based on what I hope you read in this piece, it is the ENTIRE industry that is pushing bots. If Microsoft was not pushing then critics, a few years down the world would cry that Microsoft has been left behind once again.

Jason. OK. So in this future of bots. Will I have to type what is my bank account balance to my phone instead of just hitting the bank app and seeing it? Seems like a lot of hen pecking for nothing.

is that how they will work? you will send a text message to the "bot" and go "what is my bank account balance for my x account?"

I have little use for any of these. I don't even like talking on a phone much less talking to a phone. Posted via my Moto X Pure Edition using the Windows Central App for Android

Great article! Greetings from Portugal

Thanks I appreciate the support!!!

Yes very interesting for sure. I read all three sites. Plus I venture into the blackberry side now and then as well.

Great article - I love the approach on this one by discussing what the competition has. The more players, the better. Residing in South Africa, I use Cortana daily, my win10 phones and win10 pc. I changed my region settings but I need to mention this, Cortana works for me as if she was localised. To sweeten it, I left my phone on the charger one morning, went out with only my laptop, I could reply to whatsapp, send sms and get missed call notifications in the physical absence of my phone. (waiting for the calling feature). Personally though I don't reside in the US, my Cortana experience in South Africa, from suggestions, places near by, navigation, tracking flights, speech recognition is A grade. Microsoft can roll out Cortana globally if they wanted to, I think they are doing something special here that no other assistant can boast. Time that's all

I do exactly the same, except for the fact that I live in India. It's absolutely an amazing experience with windows 10.

Cortana is natively supported in India

It is, but I'm used to and prefer the American accent. Plus, access to the US app store.

Thanks @Banele, appreciate the contributions to the discussion!!!

I have a question though. Microsoft probably has more years of research in Ai and machine learning. Even Acer has their own interpretation of what an assistant is with Zambo. So with Google home, Alexa, viv and Zambo in the picture, why is Microsoft slow in releasing products and keeping them in research. Sometimes it is understandable when you compare google glass to HoloLens, HoloLens blows google glass out the water and was late to the party but worth it. Why are they so slow in taking research and converting it into actual products especially in the consumer space

I WANT a Lumia 1520 so bad that I was almost dreaming about it last week

I am with you there AndreAC...

Great article as always. It will be interesting to see how things pan out! If AI becomes so smart to be a virtual consierge no matter what is required, people will eat it up.

This is really ground breaking in that it can self re/generating and that make's it very unique and a breakthrough that I was waiting on. Once developers have access and begin building models the growth of this type of system is almost infinite but it will depend on participants It's in some respect building a brain. I believe Microsoft can do this but unless someone do it first they themselves will not take the lead.
Windows Central Newsletter
Thank you for signing up to Windows Central. You will receive a verification email shortly.
There was a problem. Please refresh the page and try again.