Amazon Prime finally makes its way to India, 60-day trial available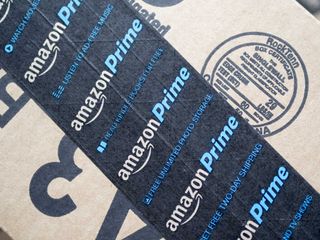 Amazon has finally launched its Prime service (opens in new tab) in India. The service offers free (and unlimited) one-day and two-day delivery options across 100 cities in India, with no minimum order amount required for delivery.
There's discounted same-day delivery options for Delhi, Mumbai, Bangalore, Hyderabad, and other cities as well. Prime also offers early access to Amazon's lightning deals, as well as exclusive deals to members. At launch, Prime Video is not available in India, but Amazon notes that the service is coming soon (opens in new tab).
Amazon is rolling out a 60-day trial if you're interested in taking a look at what Prime has to offer, after which the service will cost ₹999 a year. There is an introductory price of ₹499 for the first year for those signing up for the trial now.
With a 60-day trial available, there's absolutely no reason not to try Prime in India. Head to the link below to subscribe today.
See at Amazon (opens in new tab)
Bikin back -- bikin back bikin boo! YZ

So how come I live in Puerto Rico, being part of the US and I can't enjoy 2 dat shipping even though I pay prime?

I miss the comments " When in India?"

Now in India...(I'm not Indian though.)

Subscribed. Thanks for the news. Amazon is stopping windows app. Even for Indian users they dropped an email, a rare sight though from notifying customers history by any other company. Now rumors are they are building UWP app. Let's see!

There's an article that states they are working on a Windows 10app

.There's an article that states they are working on a Windows 10app

@ttsoldier source? Posted via the Windows Central App for Android

http://mspoweruser.com/amazon-working-on-a-new-windows-app/

Hoping to watch The Grand Tour the legit way :)

Price of Xbox one in india is equal to almost 2 xbox ones in US
May be we will see some discounts, thanks to prime Posted via the Windows Central App for Android

Signed up, thanks! Although I don't do much shopping to justify the 999 price, 499 is much more palatable. Definitely gonna sign up for the first year - we'll see what I feel after one year.

Finally! Been waiting for this!

It's unlikely but if I am a prime member here in the US, do I need to subscribe there too for prime?

Don't do it or soon your garage will be full of empty cardboard boxes.

Nice, will subscribe tonight itself, the free delivery itself is worth it and the Grand Tour and other shows are just a bonus. @Harish: I missed this article on the laptop as the default setting is USA and it does not auto-select based on location, many people are missing your articles due to this. At-least do an article on region selection or make it auto-select based on location.
Windows Central Newsletter
Thank you for signing up to Windows Central. You will receive a verification email shortly.
There was a problem. Please refresh the page and try again.