Announcement: Our Selections for The Mobile Nations 2013 CES Experience in Las Vegas!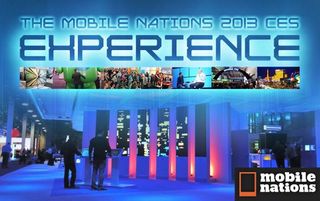 Alright folks, it's time to announce the 6 lucky people that will be joining NVIDIA and Mobile Nations at CES 2013!
We would like to say a huge THANK YOU to all of the members that submitted an entry. We really appreciate all of the time and effort everyone put in, and the response was quite overwhelming.
So, getting down to business... after much debate and discussion, we have selected 6 stand out entries. These folks will join the Mobile Nations and NVIDIA crews in Las Vegas for CES 2013!
Congratulations to... *drum roll*
Robert Brown
Marques Brownlee
Rich Cermele
Michael Colvill
TJ Hardin
Martin Reisch
Congrats to Robert Brown, one of the 6 stand out entries we received!
(You've got to see it. Hit play.)
We're ALL looking forward to meeting you, hanging out with you, and doing all sorts of other fun stuff at CES. We will be in touch with our 6 lucky picks shortly to arrange all of the travel, hotel and CES pass details!
Congratulations again to our selections! We will see you in Las Vegas!
Way to stand out Robert Brown!

Nice! Now just stay with Windows Phone. ;)

Yeah.lol But nice video man.

So I needed more M's and R's in my name to win I see... Congrats guys

Congratulations folks! :)

Thanks for the shout out guys. Can't wait to see you all in Vegas. This is R. Brown btw.

That was awesome! You deserve to be there.
Windows Central Newsletter
Thank you for signing up to Windows Central. You will receive a verification email shortly.
There was a problem. Please refresh the page and try again.