App developers won't be able to unlock Windows Phone 8.0 devices after today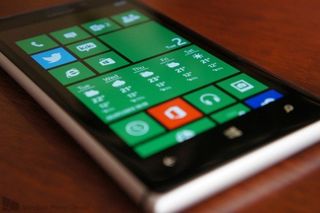 If you are a Windows Phone app developer and want to continue testing your apps on Windows Phone 8.0, you might want to take heed of an email Microsoft is sending to app developers today. After 7 p.m. Pacific time today, Windows Phone 8.0 devices won't be able to be unlocked for development purposes anymore.
Here's the text of what Microsoft is sending to app developers:
This shows that Microsoft is making developers distance themselves from making apps that support the older Windows Phone 8.0 in favor of the current Windows Phone 8.1 OS. Microsoft has already announced that all Windows 10 devices will have access to a "developer unlock" mode in its settings.
Thanks to everyone who tipped us!
Windows Central Newsletter
Get the best of Windows Central in in your inbox, every day!
Thanks for the advanced notice?

Honestly, what is the impact to 8.0 vs. using 8.1?

It would have been nice, but 8.1 is available for most/all 8.0 devices, and it's better than 8.0 so people really should be moving on anyway imo.

No advance notice? At least for WP7 they notified much earlier than this.

I got an email about this several months ago. Yes there was prior notice.

Silverlight apps must be killed soon

They wont die until and unless Microsoft provides WinRT, API parity with Silverlight.

And makes WinRT development just as robust. Silverlight is far more mature and feature rich, especially for indie companies

I actually still love WP8. We had something unique, to differentiate from the rival OSs. So many things I loved in 8 are missing in 8.1.
Anyway, lets leave that topic.

I agree. WP8.1 brought some awesome features but also lost some awesome features that WP8.0 had.

you haven't had to suffer with the XBOX music app... I miss the old one...

Try Music Hub Tile. It can launch the old one which is hidden in 8.1

i tried it when it first came out, was missing live tile and recent playlist... it fixed the live tile i see.... Update: Ah it still works so much better!!! the store does also... just the recent list...

I just tried it, also works in w10 on my 1520

Wowww.. Way too fast .. recived email now.. N ending unlocking win 8.0 also now .. ... Wish had this speed for receiving updates for win 10 tp..

Right, just got the "TIME SENSITIVE" email from MS. Oh, the irony! XD

This is only about 8.0, no changes to developer-unlocking 8.1 devices are made at this point.

Just like that? No notice/warning? Anything?

Which were the 8.0 phones again?

Ativ S.don't bug me that it can be legally upgraded,as I've bought mine without contract.without some actions I can't have 8.1 OoO

Developer Preview app? Besides that this change won't really affect consumers anyhow. Just devs, who can just use the emulator or even their 8.1 if they wish to test for 8.0 apps

Unfortunately, while useful, the emulator is not the same as testing on a real device.

It's really a non-story if you ask me.

No more non story then the app updates without change log articles

Honestly, it seems that every day Microsoft is doing something to drive more and more developers away. I am a developer, and a large portion of my app's users are on Windows Phone 8.0. I have, in the past, fixed several bugs that could only be produced on 8.0, not 8.1. Now developers can no longer test their apps on older devices, something that most developers, including me, do for every update on Android and iPhone. What can Microsoft possibly gain by doing this? The only result will be to make app developers less interested. Granted, only slightly so, but this, the increase from 20% to 30% commission for apps that have made over $25,000, all these little things can only hurt developer interest, which Microsoft DESPERATELY needs. (And about the commission, why don't they decrease it to 10% for a developer's first year? It might motivate many indie developers to support WP. And also, why on such short notice?

At the heart of the discontinuation developer unlocking 8.0 devices is a change in cert providers that happened in 8.1 as the store and platforms align. As the team looked at the number of 8.0 devices being used in market, as opposed to 8.1 - it looked like the better option was to ask those devs still on 8.0 to move to 8.1 as opposed to spinning up a process for spinning up a new cert and getting it into a Windows 8.0 update release (and then getting that update through the TA process with MOs and OEMs onto everyone's phones).
Windows Central Newsletter
Thank you for signing up to Windows Central. You will receive a verification email shortly.
There was a problem. Please refresh the page and try again.