App Hub retired – meet the new Windows Phone Dev Center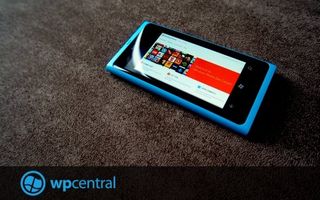 Microsoft today has announced the replacement for the App Hub dev portal. It's said to have been months in the making and having the underpinnings of a more robust and scalable backend the site is available to use now.
Among new feature highlights, the new website includes support of PayPal to pay for your developer account as well as be paid from the Marketplace. You are also now able to choose unique prices for each region as well as conduct far bigger beta tests encompassing thousands of testers if needed.
Interestingly the announcement goes on to mention that The Dev Center will support the in-app purchasing previously announced for Windows Phone 8. The included, 'Whats New' page makes it clear that it is Windows Phone 8 only that will support this model for purchasing. That quickly squashes at least one question as to whether or not WP7.5 and WP7.8 devices will be receiving these benefits. Not surprising per se, but it is good to see it in black and white, clarity is key.
Country and Region Support also gets a boost, developer registration now possible in over 178 markets and you'll be able to submit your apps to over 191 countries and regions. The site looks to be getting a nice lick of paint and some much needed love and attention in preparation for the coming Windows Phone 8 launch. A more appealing interface, as well as a more stable backend, must be a huge relief to you hard working devs out there. We have heard of occasional downtimes occurring with the App Hub. For those that like reports of all kinds the Dev Center has some fancy new graphs too.
Would be very interested to hear from devs out there how you feel about the new portal. Excited about those in-app purchases for Windows Phone 8? Graphs and analytics got you hot under the collar? Please, let us know in the comments bellow.
Source : Windows Team Blog
Get the Windows Central Newsletter
All the latest news, reviews, and guides for Windows and Xbox diehards.