Logitech has manufactured high-quality hardware for decades, and the renowned ASTRO brand falls under the Logitech G family for gaming accessories. Their A10 headset has long been the top budget choice for gamers, and Astro regularly refreshes and redesigns its products. This second-generation A10 headset is their latest, so how does it fare against the previous model? We took to finding out for this Astro A10 headset review.
Bottom line: The second generation of Astro's A10 budget Xbox headset features fantastic performance from its speakers and microphone. Paired with comfortable construction suitable for extended gameplay sessions, it's a total steal for the price.
For
Fantastic speakers with wide audio spectrum
Lightweight, comfortable build
Great microphone quality
Against
3.5mm jack causes some audio problems if adjusted
Astro A10: Price and availability
The Astro A10 is super affordable at $60, saving on cost by sticking to a wired connection without jeopardizing build quality. It's the second generation of the headset of the same name and enjoys good availability at third-party retailers, including Amazon and Best Buy. It has color variations of black, white, mint, lilac, and grey.
Astro A10: What's good
Immediately after connecting the A10 headset, I was surprised at how good the speakers sounded. I took them through my usual audio tests, namely a mix of Mick Gordon's DOOM soundtrack and some of the loudest gunfire I can find in games. I was happy to hear that slimming the drivers down to 32mm from the 40mm in the previous model hadn't affected the sound quality, and they're super comfortable too.
Swipe to scroll horizontally
| Category | Spec |
| --- | --- |
| Frequency response | 20Hz to 20,000Hz |
| Speakers | 32mm Neodymium |
| Weight | 240g |
| Size | 6.8 x 7.2 x 3.0 inches |
| Features | Flip-to-mute, uni-directional microphone |
| Compatibility | Xbox, PlayStation, PC/Mac, mobile |
| Price | $60 |
For a sub-$100 headset, the A10 sounds so much better than other budget sets that I've used. Of course, the bass levels don't reach quite the same depths as more expensive models like the Astro A50, but the dynamic range is still fantastic. Driving around in Forza Horizon 5 is a pleasure, with the drum and bass radio stations blasting at the limits of safe listening. The low-end still hums beautifully without distorting any high-end, all controlled by its volume wheel on the detachable 3.5mm cable.
You might think that a budget headset would be a pain to wear for extended periods, but I spent a whole day using the A10 between my PC and consoles and never felt uncomfortable. The padding is soft enough without being overbearing, compared to some larger headsets that often leave my ears feeling sweaty and sore. It's simple to adjust the height of the headband, exposing the funky-colored springs, and the detachable cable makes for tidy storage when it's not in use.
The microphone fared best for me on console and mobile, with crystal-clear quality on my iPhone. Its flip-to-mute function is perfect for quickly quietening yourself during a gaming session without fumbling around blindly to find the right button to press. Talking to friends over party chat and recording messages on consoles showed how the only thing negatively affecting the Astro A10 is the console's voice codec.
I did find that using the splitter cable on my PC picked up interference noise from my motherboard, which is no fault of the Astro A10, but this is something to consider if you usually use USB-powered microphones on your PC.
It is, unfortunately, a common side-effect to using line-in microphones on desktops without dedicated sound cards or fancier motherboards in general. Using noise-reduction plugins on software such as Discord will help remedy this, but recording directly into any software might exhibit some noise, depending on your setup. Overall, the microphone performance is stellar, complimenting the fantastic speakers and comfortable construction.
Astro A10: What's not so good
Thankfully, I have very little to say about the Astro A10 in the way of negatives. The only real problem I ran into during my use was the line-in connection on the headset itself would sometimes slip away from perfect audio if I caught the cable on anything. Slight adjustments to the jack connection while playing would find the stereo connection breaking, leading to sound playing through one mono channel.
It's not a constant problem, but with how little movement it took to knock out the stereo sound, it does concern me for its longevity. Fortunately, Astro claims the A10 to be durable in its construction and withstand even the angriest of rage quits. That's all fine if the 3.5mm jack can stand up to the same kinds of punishment, but only extended use will tell.
Its lightweight construction did cause me to feel some concern when I first opened the Astro box, giving the impression that it might be a little flimsy. So far, the A10 hasn't given me any real reasons to believe so, except for the minor jack issue, which a replacement cable could fix since it uses a standard 3.5mm connection. Again, it works just fine while connected and if you don't fidget with the cord.
Astro A10: Should you buy it?
Impressing me with its speaker and microphone quality, the Astro A10 is one of the best Xbox headsets on a budget. PC performance depends on your motherboard or soundcard support since it uses 3.5mm line-in connections, susceptible to interference. Build quality is fantastic, with no complaints after extended use due to the comfortable padding and lightweight construction.
Compared to headsets in its price range, this second-generation revision of the Astro A10 headset was able to impress for less. Tremendous value for money.
You should buy this if ...
You want the best headset on a budget
Your devices all support 3.5mm audio
You shouldn't buy this if ...
Your PC suffers from 3.5mm microphone interference
If you're an Xbox gamer looking to replace their headset on a budget, then the Astro A10 is perfect. For its sound and microphone quality, it doesn't get much better for long sessions of comfortable gaming. The benefit to its 3.5mm connection means it also works on a variety of other devices, so you'll get plenty of use out of it.
Anyone looking for a wired headset under $100 should check out the A10. Astro has done an admirable job of refreshing one of their best-selling budget headsets, and it stands out as one of the best for Xbox and beyond.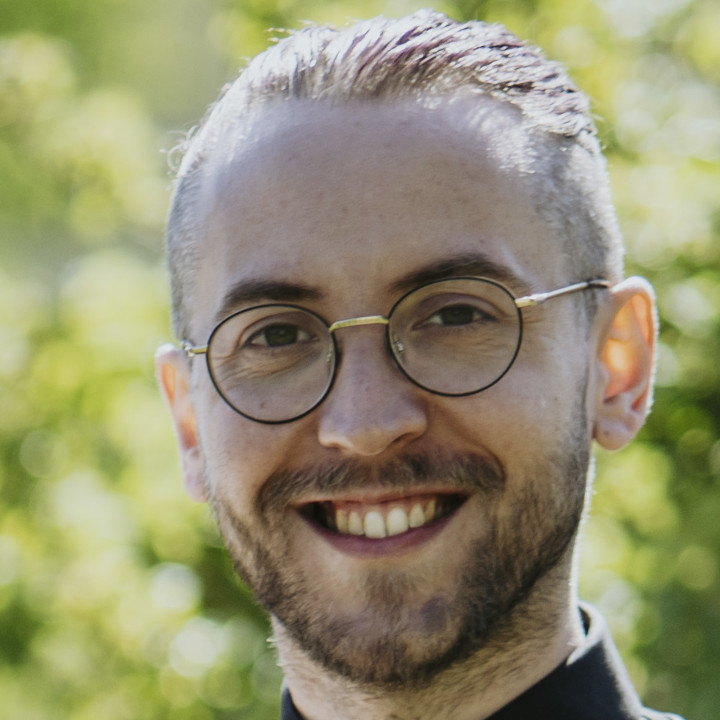 Ben is the channel editor for all things tech-related at Windows Central. That includes PCs, the components inside, and any accessory you can connect to a Windows desktop or Xbox console. Not restricted to one platform, he also has a keen interest in Valve's Steam Deck handheld and the Linux-based operating system inside. Fueling this career with coffee since 2021, you can usually find him behind one screen or another. Find him on Mastodon @trzomb@mastodon.online to ask questions or share opinions.