ATT and HTC Release ROM Update for 8525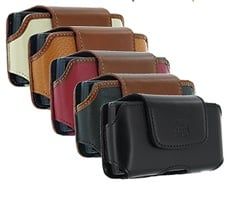 Update: this press release (opens in new tab) completes the story, the 8525 is no longer the "Cingular 8525" but the "AT&T 8525 Pocket PC." The rebranded version already has the ROM update mentioned below pre-installed. Now we just have to wait for WM6 for it. Sadly, I'm betting it won't come anytime before the already-feel-like-an-eternal-wait update for the Blackjack (opens in new tab). In other words, I'm betting on the fall.
Over at HTC's support page for the Cingular/AT&T 8525 you'll find a ROM update for your slider. It adds Push-to-Talk, support for Cingy's video service, and a bit more. Seems odd that they're even bothering given the fact that they've also promised a Windows Mobile 6 update (opens in new tab) sometime in the near future. Oh well, the folks over at HTC had to have put some work into the update, you may as well reward them by installing it.
Remember: ROM updates wipe everything you have on the phone. They also, if done haphazardly, can brick it. Proceed with deliberation and caution, as always.
Read: HTC: Support: AT&T 8525 Software Downloads (thanks to BGR (opens in new tab) for the tip)
OH HELL YEAH!!! This is what I've been waiting for....and I don't even have my 8525 as yet. I'm really pleased that HTC and ATT have released this update. :)

Ok clearly I'm illiterate and can't read....or more likely lazy and just didn't read. I thought this was about the WM6 update....my bad. Yeah not much point in this update in all honesty.

Neil ... you need to chill down on the coffee. I just installed it on my phone and am trying the features as we speak. This HTC Hermes is one super cool phone

Nice HTC, but I just like Diamond Lol
Windows Central Newsletter
Get the best of Windows Central in in your inbox, every day!
Thank you for signing up to Windows Central. You will receive a verification email shortly.
There was a problem. Please refresh the page and try again.