AT&T MicroCell -- Femtocel with 3G Data -- Coming soon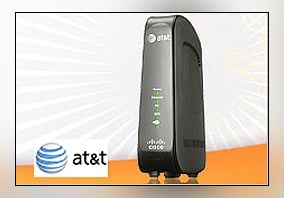 We've mentioned home signal extenders such as Verizon's Network Extender and Sprint's Airave and now it appears AT&T is joining the femtocell bandwagon with their 3G MicroCell. While pricing and availability aren't indicated on AT&T's site, we do know that it will cover up to 5,000 square feet, allow up to four simultaneous, secure voice or data connections, and will require a broadband connection to operate. It is also only compatible with 3G phones. This may end up being an advantage because similar cells offered by Sprint are limited to 2G coverage.
Another feature, according to the AT&T site is "Unlimited nationwide calling: With the 3G MicroCell, you have the option of unlimited minutes in the home or on any 3G MicroCell* with a 3G MicroCell service plan." We don't know if this is an additional cost feature or if the MicroCell will require a monthly fee to use period. Sprint charges for the Airave device ($99.99) and also charges a $4.99 monthly fee. Verizon eliminated the monthly fee but their Network Extender is a more costly device ($250). It will be interesting to see what the final pricing details for AT&T turns out to be.
[Read: Engadget.com]
Get the Windows Central Newsletter
All the latest news, reviews, and guides for Windows and Xbox diehards.