AT&T Re-Structuring Data Plans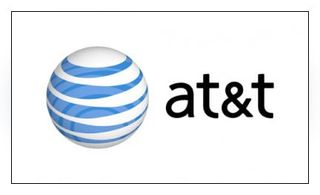 We've been hearing rumblings that AT&T has restructured data plans and believe we have finally deciphered things where it's understandable. If you are currently using a MediaNet plan, they are being discontinued and replaced with an Unlimited Data/Messaging Plan that will run $30 a month. Instead of having a variety of MediaNet flavors to choose from (Basic, the Works, MediaNet 200, MediaNet 1MB), you have one data package. The common line of thinking is that this move was done to compete with Verizon's data plans. It appears that there are some additional incentives for customers on AT&T's Family Plan as well.
There is one word of caution, these plans are intended for use with non-PDA phones (Motorola Razor, Samsung A737, etc.) that have internet and messaging capabilities. For Windows Mobile devices, AT&T requires their PDA Data plan which, coincidentally, also runs $30 a month. We bet that some of you may be paying more than $30 for the AT&T PDA plan (heck, some of us are!). In other words, it might be worth a call (and some savings) to AT&T and see if you are on the current $30 PDA Data plan and if you're not -- get on it.
[Read: Engadget Mobile]
Get the Windows Central Newsletter
All the latest news, reviews, and guides for Windows and Xbox diehards.
Oh wow - I have a call to make! Thanks for this, really :-)

That sucks! I have an AT&T Tilt that has a data plan from a Motorola v551j @ $20 month. Sounds like my rate is going up.

Hmmm. I really would like to get this. Right now I'm paying 20 bucks a month for unlimited messaging and just a pay per use for internet, because I hardly use it. This would be great though compared to their original 50 dollars per month for unlimited messaging/net. However, I went to the website and logged into my account and the 50 dollar option is still the only one I see there.

This information is incomplete. Old media net plans + text messaging could be under 30$. The NEW PDA plan that is 30 bucks has NO text messaging. From what I'm seeing AT&T is screwing over PDA customers who text and use the Internet. My current plan which is equivalent to the new 50$ plan costs me 35$. (I'm looking at my manage features page for my AT&T account with AT&T.) Now, if AT&T has some kind of DATA FAMILY PLAN, then this might be wrong. But I see no such thing.