Revealed: AT&T Nokia Lumia 900 update for 7.8 coming Jan 30th, now with full details
AT&T's previous Nokia flagship, the Lumia 900, will be one of the first to sport the 7.8 OS upgrade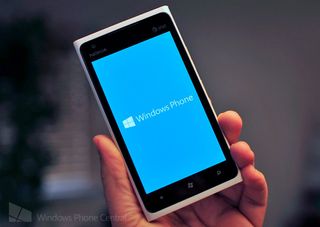 Nokia Lumia 900 users on AT&T can look forward to receiving the Windows Phone 7.8 OS update on Wednesday, January 30th—one day earlier than what we were anticipating. Windows Phone Central has learned (via an internal AT&T email) details of the update including that it was approved on January 7th by the carrier.
We've written extensively on the 7.8 update recently including giving a full video-tour of what the update will look like. That was accomplished by flashing our Lumia 900 with the Nokia-approved ROM files that were posted to Nokia's servers. While this method works, it also wipes the phone and can be risky (in addition to frustrating if you don't have the right drivers).
Below is the full changelog for the AT&T 7.8. For the most part, we confirmed most of these in our hands on yesterday but now we have some more details about some of the "under the hood" tweaks.
New Software Specifications:
Availability Date: January 30, 2013
File Size: ~100 MB – device updates will be performed via PC side-load only using Zune software.
Data use charges against customer data buckets will not apply.
Software Version: 2175.2307.8858.12480
Baseband Version: 2.1.75.22
Kernel Version: 7.10.8858.136
Software Update Includes:
New Start Screen - This change immediately refreshes and updates the look of the customers Nokia Lumia 900. Customers will now have a start screen that is similar to Windows Phone 8. This new start screen provides users with more options to personalize their start screen. More tiles can be pinned to the start screen and their sizes can be altered between small, medium, or large. In addition the wide vertical black zone on the far right called the "gutter" has been removed.
New theme colors – Customers will have even more options to personalize their Lumia 900. A new theme color may be selected from many new colors that have been added to the expanded color pallet.
Bing "Image of the Day" Lock Screen Option: Customers may now enable the regularly changing "Image of the Day" from the Bing search screen to be automatically displayed as their lock screen wallpaper. As a result the customer will have a new lock screen image available on their device each day.
Improved Lock Screen accidental wipe protection: Customers will experience an enhanced lock screen that is less likely to open accidentally by an inadvertent touch on the display. This will help extend the life of the battery for customers who had experienced this issue.
Quality and Security Enhancements – Customers will experience greater device stability with the implementation of multiple software fixes and enhancements. Improved security fixes and enhancements have been made to protect customer information on their device.
Marketplace Enhancements – Customers will experience an enhanced marketplace experience and a newly optimized download process.
API Enhancements – Customers ability to experience the benefit of these new API enhancements will depend on OEM implementation or third party applications that utilize these new APIs. A customer should check the download store after completing the upgrade for new OEM and third party applications. For example: Bluetooth DRM free file transfer API, User data migration API, Convert a local DRM free MP3 file to a ringtone API
No surprises there, to be sure, but some of those fixes and enhancements are certainly welcomed, especially for those with 2-year contracts and can't upgrade to the Lumia 920. Indeed, the 7.8 Tiles do go a long way in making the device feel new and it should make regular customers content.
Unfortunately, there was no word on 7.8 updates for other Windows Phones on AT&T.
Windows Central Newsletter
Get the best of Windows Central in in your inbox, every day!
Daniel Rubino is the Editor-in-chief of Windows Central, head reviewer, podcast co-host, and analyst. He has been covering Microsoft since 2007 when this site was called WMExperts (and later Windows Phone Central). His interests include Windows, laptops, next-gen computing, and for some reason, watches. Before all this tech stuff, he worked on a Ph.D. in linguistics, watched people sleep (for medical purposes!), and ran the projectors at movie theaters because it was fun.
Many thanks for this confirmation! Sounds like a solid update. Hope everyone will be pleased.

I thought t mobile was the quickest when it came to updates.

Yeah ... I'm surprised. I have two HD7's waiting for it -- hopefully Tmob won't be far behind.

Hello hello hello hello…
HTC C C C C?

Yep, no titan 2 yet. Wait a few more months.

Im not so sure now that all HTC devices will get the update. HTC tweeted somebody a couple of days ago stating that the Mozart is the only phone approved for the update? ...so far? I'm not sure how reliable wmpoweruser.com is, but they recently did an article over that yesterday or so. Anyway, I am optimistic though. The OEM's have to approve the update before going to the carrier....so it's possible the HTC will approve other devices in the coming months...

can'twaitcan'twaitcan'twaitcan'twaitcan'twaitcan'twaitcan'twaitcan'twaitcan'twaitcan'twaitcan'twaitcan'twaitcan'twaitcan'twaitcan'twaitcan'twait

Yeah... was really hoping for that. Ah well, that sucks. The rest of the update is pretty cool!

I just got a Nokia 505 with WP 7.8, and I can sadly confirm no screenshots. :(

Huh? New APIs? I don't think there are any in this week's SDK update?

Those are Nokia APIs, exclusive to the Lumia 7.8 update.

So to use those APIs the app will have to be exclusive to Nokia phones?
Now that's a real fragmentation...

As always, coming to Rogers/Canada on realease date + (8 to 16 weeks.) I've learned not to get excited about any launches or updates on anything Rogers carries. I'm hoping the next 41 MP Nokia comes to Telus and I can bypass Rogers altogether.

Since att seems to be forgetting all other WP7 phones I wonder if this update was baked into the exclusivity agreement of the 920.

Does 7.8 support screenshot? I've yet to here any news on that.

No screenshot... We posted the full 7.8 changelog and even a video tour of the update. That's it.

I suspect it is due to DRM content on the screen. On WP8 if I open a DRM email, I cannot take a screen shot of the email content. WP7 supports DRM email, but I suspect there is no ability within the OS to disable taking screenshots when the email content is displayed. This may apply to other DRM content, but I've only tried this with DRMed email.

But will this update be sent out as cab files so we can manually update?

That's a hack. MS has never "sent out cab files". People rip them and then use a tool to update the device. And yes, that will happen here too.

Daniel, is there a risk by doing that?

Yes of course, there is a risk with doing anything to your phone. But the cab method is fairly simple. There are plenty of tutorials out there now on how to do this...including on this site.

I think you have misunderstood the question and general issue, Daniel. WP7 updates have always been distributed as cab files hosted on windows update. By downloading them and pushing to your device using the tool you are doing exactly the same thing Zune would do. So yes, the update will be "sent out" as cab files and we can expect the download links to be revealed on the 30th.

That's not entirely accurate. OS updates are always paired with firmware updates from the OEM, which often enable features (in WP8 this was the case with WiFi hotspot). When you do the CAB method you are updating the OS as MS had intended but you may be missing optimizations, carrier specific features and options from the OEM if you do so. Sure, it's better than nothing but there's a reason why OEM updates are preferred to just updated the OS.

OEM updates are also packaged in CABs (nomen omen oemupdate.cab.pks_* ). And they are offered by Zune after the generic OS updates have been installed and the phone has restarted. You can do it yourself using cabsender once the link to the OEM CAB for your phone is revealed on XDA forums.
It really is that simple. Technically there is no reason to tie OS updates with OEM updates. It's all political.


Finally!!! I can't wait :D

I want to know about the Titan II. I am sick of all these nokia stuff. There are MANY of us that dont own lumia phones. What about us?

There's simply nothing to say. HTC forgot about the Titan II when it launched and so did AT&T. That's not the news you want to hear (and the Titan II was one of our favorite phones last year) but that's the deal.

That's why I skipped htc (after 3 in a row) for a yellow Lumia 920.
htc sends out a phone and then forget they ever made it.
Nokia is launching updates constantly :)

Yep, that's about how i feel with my Titan Gen1. It's needed fixes for the mic and an occassionally disappearing keyboard since almost day one and they've never so much as released a single update for the phone. When I've contacted support, I get a "The engineers know about it and are working on it." response followed by "We don't know when it will be released." Can't imagine buying an 8x or 8s with that kind of lack of support...

Guess I don't need to concern myself with "how long til I get 7.8?" for my T1...I'll just upgrade in the Fall during Black Friday and say good riddance. When I look at the phone objectively, I love the screen size but that's about it...

With all that said, is the change list that is mentioned in this article cover all updates? If so, I guess no "Kids Corner" for 7.8? Just curious (in case it ever happens for non-920 devices)...

Techiedude

Although I was able to upgrade to L920, I feel your pain. I have a Titan 1 and a original Focus as backups. I'm sure neither are going to see 7.8. It's a shame cause they are really nice phones. I doubt I could even sell them for much since they are so outdated now. Pity.

I'm not usually so...what's the word..."negative"...but I read that reply as more HTC lip service. Sad; they start out with good phones (or in some cases, intentions) and then move on to the next device.

Techiedude

Received this message from HTC upon inquiring about when the 7.8 update would be available: Thank you so much for contacting HTC customer support center in regards to software updates for your HTC Titan 2:
Bryan, we are excited about Windows phone 7.8 in our devices, let me assure you that our tech specialist are currently reviewing its features and functionality to determine upgrade plans for our product portfolio. While our goal is to bring the latest software updates to as many of our recent devices as possible, we are committed to maintaining every phone's performance and usability first. HTC no longer announces dates for release of software due to the nature of the software development process.
Please stay tuned for more news about update plans in our windows phone devices at https://www.windowscentral.com/e?link=https2F2Fcli... you may also want to visit windows phone website at http://www.windowsphone.com/ to find out more about windows phone and timing.

User data migration API. Perhaps a WP7.8 to WP8 migration utility will finally be made so SMS and other data will carry over to the new phone. This is sorely needed.

Also, I think the timing is great. BB10 is set to be officially revealed, and this update for WP7.5 users should go a long way in giving a breath of fresh air into their devices - enough to prevent them from considering moving to a new device (BB or otherwise). And I'm talking about us everyday, non geeky/power users here :)

That's why im done with Samsung and im onto a beautiful new lumia 920!!! For me and the wife!!! Complain to the right people and you will get what u deserve!!! Cannot wait!!! Excited!!!

What about the web browser? Can you change it to Google as in WP8 or not?

Yes you can. But on a personal note, please don't use Google. On Microsoft's platforms Bing is so much better!

I don't support Google on WP8 at least until they release apps for our OS ;)

I flashed to the one that was mentioned a couple days ago, and the option is not available in IE. At least not from the Settings menu nor from accessing it from IE.

Not on the one on navifirm

I flashed mine from Navifirm and the option is indeed in the settings menu. ;)

Damn, thanks for the info. I was about to flash my phone. I'll wait since the word is official now.

So if I've upgraded to Windows 8 and no longer have " Zune " then how do I update?

You can still download Zune and use it with Windows 8. I still use it to play music on my Windows 8 laptop because Xbox music is a pile of garbage.

Agree with you on Xbox music. I still use my Zune daily and MS chose to not include device support for it.

i bought a pair of premium earbuds from their site 1st pair lasted close to a year the replacement is is still working. hope that their in house handset will bring back these as their still better than apples 1st/2nd gen noise isolaters from what ive read. to bad they didnt advertise that they had the zune hd on the cdn. zune originals site as i would have bought one(even though it used tegra & not qualcomm imageon) but in the 6 months it was avaible they didnt bother to get the word out

Woulda been something if Microsoft chose to update Zune to Xbox music, keep it as is but with access to all the good things about Xbox music so all Windows users could enjoy it.

I didn't see that coming AT&T!

yes you did...ATT has the Lumia...nothing else to say. Now, if this update was for another one of the thousands of WP's on ATT, then yes it would be a surprise...to many! As rumors have been going on lately...and as Daniel stated above, HTC and ATT forgot their phones when they launched. I would be VERY surprised if this update came to those phones.

When will my HTC radar c110e Unlocked but using Tesco mobile get this update?

Finally got this on my Lumia 900. I now see why they are delaying this release as long as possible to hope that people jump to Windows Phone 8 before it's released. While many may be disappointed that the update is mainly the start screen user interface, it basically feels like a new phone. It's incredibly intuitive and....fun!

Man its so close im excited but it's hard seeing all these W8 apps I want but I have to wait to upgrade into November .... Dan is there going to be a podcast next week I know how hard it is with the time difference I've been dealing with it myself by time it's 6pm here Its too late to talk to my cousin in Italy

To all my people rocking the other Windows Phones on ATT, hang in there.

Titan 2 pls, hopefully soon after :)

And my original Titan too. I can at least hope...

ditto... especially my friends who decided to buy the Titan right after me. Man, I feel bad now that I kinda coerced them into getting another WP device besides a Nokia. It's a shame that the other OEM's (HTC in general) don't really care about WP. Oh well, I guess this is why HTC is losing revenue. Too many products, so little customers. It's been a long run with HTC (since the first TyTN 8525)...my next phone shall be a Nokia...nothing more, nothing less.

Amen-would be nice for wife's Titan plus the call quality fix that HTC released last September that ATT choose to ignore.

Whoa! Stop the bus and back the truck up over the dog! Did you say that HTC *HAS* a call quality fix that was *RELEASED* last year and AT&T chose to ignore it? How can we get confirmation on that so I can spam their support centers?
Techiedude

That was month ago-now that page doesn't exist anymore. It did say something like "call quality improvement". I guess they got tired of waiting for ATT to make a move..
this was the link-http://www.htc.com/us/support/htc-titan-att/software-updates

Bravo at&t well done I can't wait until Wednesday :-)

So when is the rest of the world geting the update?

It starts worldwide Jan. 31

Thanks damo, This will make my son happy as he has my old L900. :)

Glad to hear it camptime.

Oh FUCK yeah!!! Hahaha excuse me

Same day as the BB10 launch hahaha

Now the only problem is which app developer will neglect to take advantage of the WP7.8 SDK to make their apps WP7.8-friendly. Ah, so glad to own a Nokia.

I don't support Google on WP8 at least until they release apps for our OS ;)

Wait what? I never mentioned the search engine giant in my comment.

Now that you mention it, Google doesn't even intend to develop apps for Windows Phone 8, seeing that the mobile OS is a threat to their smartphone dominancy. That's why you have all these third-party applications for Google's services, such as MetroTube or CloudMuzik, in the marketplace.

Question: I have a AT&T Lumia 900 but it is unlocked and I need the unlock. I still have the unlock code. Can I update through the AT&T update or should I stay away from it before locking my phone again? any help is much appreciated! Can't wait to have it running 7.8!

The updates are targeted at specific variants/product codes of the phones. A SIM lock shouldn't make any difference.

Thanks! That's good news for me :)

I don't think it's one day earlier. I just think US folk have forgotten that other parts of the world are ahead of them. So Jan 31st in Australia is still Jan 30th in the US. So this makes sense.

Question... Since at&t approved the 7.8 update for the Lumia does that mean they don't have to approve 7.8 for the rest of the Windows Phones or do they approve per device. If they don't approve per device, then will it be totally up to manufacturers to send out the update? I have Lumia but I got my mom a focus and its getting hard to defend Windows phone when I get so many more updates than her.

I'm in the same boat. i might just give her my L900 when i get a 920 next week

there are rumors that the OEM's have to approve of the update first before it is sent to ATT/carrier for approval. Stated over on wmpoweruser (not sure if reliable or not?) that the Mozart was the only HTC device approved by HTC for the update. Now, now with the approval of just the Mozart so far, it makes me question on whether or not HTC approved this device specifically because of total "sales" -as the Mozart did pretty well in this area. -However I am not sure about any of this... I tweeted HTC and HTCUSA about this to see if somebody would respond. I am pretty sure I won't get a response back though.

Most likely a Rumor that article was removed from their website shortly after i left a comment claiming the info was false Both Tmobil US and HTC told me via email that htc hd7 will be updated to 7.8 and that it was in MS hands to deploy it

Oh, great!! My HTC HD7 still alive!!! :)

Can someone who already has 7.8 on their 900 tell me if the fixed music controlls from standby with headset, I miss this soo much from Gen1 Focus.

What sort of security enhancements are they talking about? Like ... Disabling homebrew apps from working?

Doubtful. The homebrew community is so small as to be unimportant for MS.

Getting pretty fed up with all this lumia first garbage. My hd7 was released before any lumia devices. Way to not segregate early adopters of your platform MS.

Why complain about MS when it's up to the OEMs to send this stuff out to their phones? I'm sorry the other manufacturers don't support their products after they've sold it to you but that's one thing we as consumers always have to take into consideration, especially when buying technology.

Does Apple handle the updates for iPhones on carriers that have iPhone? Or do they leave it to those carriers? If apple handles it, then MS should have gone that way instead of the current method. Still on 8701, no tango refresh or whatever the latest non 7.8 version is.

And again, my point still stands. This is something that you have to look into whenever you buy a phone. Though I should point out that Apple gets away with it because they made smartphones mainstream and carriers and the like essentially let them get away with it because they desperately wanted to carry the iPhone. No other phone afterwards, whether WP or Android has truly been able to do the same because carriers won't allow another company to have that kind of power over them. They make money from selling new phones, not updating the old ones.

Lumia 820 looks better everyday. Hopefully my Christmas bonus, which comes in march, will be enough to switch.

Im not expecting any update for my titan 2 but my wife will be pleased to get the great news her L900 is getting 7.8 very soon great job Nokia. I will not be going with an HTC next time around Nokia has my money. I would prefer a bigger screen then the 920 a 5' Nokia would be nice here is for hoping.

No screenshot because of course , Microsoft forgot its a SOFTWARE company . Maybe its too hard for them lol. Fuck this im going back to iOS , atleast it has COMMON features.

This is some straight up BS! How the hell can HTC, Microsoft and AT&T forget about the only largest screen phone(HTC Titan and HTC Titan II) on the Windows Phone platform to this day? I'm not buying this crap of an excuse from neither. Just go ahead an admit it HTC, Microsoft and AT&T, you have taken a huge crap on your customers who have supported the platform.

Just take your time T-mobile with the update, the longer you wait, the more time I have to consider a new carrier.

What is all the hubbub around this dead platform

This "hubbub" you mention is talk about a long overdue update from Microsoft for the numerous WP7 users still out there.
It may not be important to you, but there are others unable to upgrade to WP8 devices due to carrier contracts.

Meh! No screenshots. XDA devs FTW!

Been running this build for a couple months. The new homescreen experience is nice, but that's really about it. I hope some of the apps take advantage of the new SDK (particularly TuneIn -- I've seen some sketchy behavior while streaming which I never noticed on 7.5).

it might be "available" but because of their stupid staggered rollout some people wont get it for weeks.

Waiting for 7.8 update for my outright 800 in India.

if my hd7s doesnt get this update, i will highly consider ditching wp...


There is not one OS out there that supports hardware for more then a few years. The list of phones that miss out on software updates is quite staggering.

Bullshit. The iPhone 3GS is still supported at iOS6 and it has been out for 4 years.

Yeah, and it runs like crap. Being upgraded for that long is not always a good thing.

bfd. the response was to the FALSE statement about upgrades. but at least they have a choice.

Yes, the choice to update their phone to run like crap or hold onto the previous version and be unable to use any of the newer apps because they require newer hardware and/or the latest version. I'm sorry MS did not give you their latest OS for free but since you like to complain so much why not go over to iOS since it apparently allows you to be as cheap as you want.

what about samsung ? omnia w ?


7.8 has been confirmed for the Omnia W...Samsung also says the update will bring the WiFi tethering feature which is weird since ive always had that feature..
http://www.phonearena.com/news/Report-says-Samsung-Omnia-W-to-get-Wi-Fi-...
http://wmpoweruser.com/samsung-omnia-w-will-get-wifi-tethering-with-wind...

Thanx .
And do you know,why samsung doesnt offers bluth sharing app (like nkia's apps) it is important

lets wait to come india..hope its come from 31 jan...reply..plz...anbydy knows abt india wp 7.8 update

Thanks for that. I think it has the best camera (except for low light which in that case the 920 is superb) and we are all still waiting for the update and starving for any info available.

I know that if HTC doesn't roll out the 7.8 update for the Titan II I won't be buying another HTC phone. I know that my dozen HTC phones over the last few years don't amount to very much, but every little bit helps/hurts, and HTC can't afford to lose any customers!

I will do the same thing. No Titan updates? No HTC for me then. I will switch to Nokia.

Titan II user here too. I'm with lantern20. If HTC skips this potential update, this will be my last HTC device regardless of platform.

I am using Samsung Omnia w waiting for the update (still five days more)

i think this update gives nothing omnia w. i'm omnia w user, and if thereisnot any special bluetooth app, who cares resizable tiles

"Unfortunately, there was no word on 7.8 updates for other Windows Phones on AT&T."
And AT&T continues down the road of most hated cell phone provider. Nice to get shafted by both Microsoft (no WP8 update) and AT&T (no updates for you even when MS gets around to it) with a 1 year old Focus S. Got a Focus that's still under contract here that's still waiting for it's Tango update as well !
I'm so done with Windows Phone and AT&T ! I would never recommend either to anyone !

And then my upgrade comes on February 1st to the 920 :S

Anyone know if the camera on the 900 is fixed with this update or not? I still can't bear my old NOKIA N79 taking better pictures on nearly every aspect than my L900 with stock camera app! I know there's nothing we can do about the lack of BSI on L900, but photos taken with apps such as sophie cam looks much better than the ones from stock camera app... Doesn't that mean the camera could be make a lot better just by a little software fix?

How about the USSD service, did the update fix the issue ?

While I can appreciate At&t releasing 7.8, I need to know how long will it be for Sprint HTC Arrive phone. My contract is up in April and would like to give 7.8 a spin before moving to wp8. But if they have no plans to do so I guess I will migrate to At&t.

I am a long time HTC fan, but their support of WP phones is terrible. If they don't updated my Titan, I will never trust them or buy from HTC.

Good work Microsoft. Glad you guys prioritized my phone considering I just switched over to WP recently. Go N900! yeah buddy!

IPhone 5 take out sim,
Lumia 900 insert sim :-D
Nuff said...

yuppei.... waiting for it eagerly


anybody hear any rumors for the HTC Trophy on Verizon for the update?

So excited! I wonder what time it'll drop...

Hoping when I wake up 7.8 will be available.

well.. i didnt get anything on my zune software. is it anything wrong with my phone or its haven't release yet? please help me thanks.. i'm newbie :)

There's a section under settings called phone update....that will let you know if an os update is available....i still show nothing though.

Thanks for your comment..
Mine is still no updates found. Im in asia and i think its released first in the us...
so probably i'll wait a bit longer...

I say later in the day, in the past it is around between 10am-12pm, of course if the rumor is credible

I have a lumia 900 at&t rm 808 unlocked with windows 7.5, will updating to official windows 7.8 remove the sim lock and will i have to unlock it again??

Has anyone seen this update yet?

once you connect ur mob to PC, Zune will automatically says the update is available. i am form INDIA and i succesfully updated :)

once u connect ur mob to pc. Zune will automatically says the update is available. am from INDIA and i have installed it successfully :)

I hav Nokia lumia 900 at&t of US. Can I update to 7.8 in India.

Plz any one reply to my issue

Not sure what I am doing wrong, but I cant get the official update from ATT/Zune. It continues to say " up to date". Lumia 900.

STILL waiting. It's now March 2013... This was originally mentioned by Nokia and Microsoft as becoming available beginning in December 2012! Has anyone on AT&T in the US been able to update yet?

It's March 27th and I sill don't have this update. I'm on ATT and have a 900. Anyone else in the same position? At this point, I almost don't care.

I also dont have the update yet for my L900 on ATT.

I don't have the update for my Lumia 900 either.....WHY IS ATT SO SLOW WITH THIS UPDATE....or is someone else to blame?

What a funny article........it is April 11th and I AM STILL WAITING????????????????????? I called AT & T and they literally said "just wait".

And now it's April 21....

I've waiting also, here it is 4-27 and do no quite understand the delay making 7.8 available.
Windows Central Newsletter
Thank you for signing up to Windows Central. You will receive a verification email shortly.
There was a problem. Please refresh the page and try again.