Batman: Return to Arkham remasters get delayed with no new release date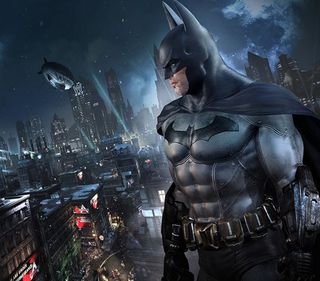 Warner Bros. Interactive have delayed the release of Batman: Return to Arkham. The Xbox One and PlayStation 4 graphical remasters of Batman: Arkham Asylum and Batman: Arkham City was supposed to be released on July 26 but now have no new release date.
In a post on the company's community forums, Warner Bros Interactive stated:
When the game is released, it is supposed to offer gamers a way to play Batman: Arkham Asylum and Batman: Arkham City with the graphical features of Unreal Engine 4, rather than Unreal Engine 3 that was made for older console platforms. In addition, the games will include all of their post-release DLC and Game of the Year content.
Arkham Knight remake? HAHAHAHAHA

I think this is just for the first two games.

Wa waaaaa.
Well they should let rocksteady work on that and not WB games. Arkham origins was meh to begib with...

It's just a visual upgrade and not remaking the games entirely. It will be the same Rocksteady games with enhanced graphics.

They rebeuilding then with unreal 4. And aince you cant convert ut3 into ut4 without breaking ai, shaders, streaming tech and texture filters and such, these games will be mostly rebuild

I'm still waiting for a Game of the Year version of Arkham Knight. I have no desire to buy the game and then pay more for the DLC.

That game wasnt worth game of the year. Maybe best tank simulator of the year

I'm just looking for a package deal on one disk to save storage space and cost. I've played the rest of them, and I'd like to finish the series.

Oh please WB saw that crappy comparison video that was made from people that don't like remasters. The remaster was 100% fine. They bought into mean gamers.

Well are they going to at least make some of the 360 versions available for backward compatability? At least Origins (yes, I know, worst one), to kill time until this comes out. And a GOTY version of Arkham Knight. I'm holding out until I finish a few other games, I'm hoping that's available soon, it's been out for over a year now.
Windows Central Newsletter
Get the best of Windows Central in in your inbox, every day!
Thank you for signing up to Windows Central. You will receive a verification email shortly.
There was a problem. Please refresh the page and try again.