Is the Battlefield 1 Premium Pass really worth it?
Should I buy the Battlefield 1 Premium Pass?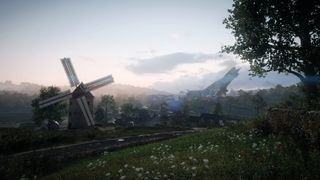 Now that the first DLC has been released for Battlefield 1, you might be wondering whether or not the Premium Pass is really worth it. Sure, this DLC was free, but the next four updates (DICE is calling them "expansion packs") won't be free.
Each one, without a Premium Pass, will likely set you back about $15. The Premium Pass, which costs $50 ($45 if you have EA Access), is a nice bit of savings.
Will the expansion packs hold enough content to keep you entertained and feeling like you got your money's worth? Let's take a look at whether or not the Battlefield 1 Premium Pass is a smart buy.
See the Premium Pass at Microsoft Store
Way more content
Battlefield 1 is a truly impressive shooter, and its multiplayer mode will likely be the first-person shooter for years to come. As it stands now, following the first free DLC, there are 10 multiplayer maps for you to enjoy. If you buy the Premium Pass, you'll get four new maps in each of the four expansion packs, meaning a total of 16 new battlefields. That's almost twice as many maps as you started with.
To help fill those maps with content, you're also going to see some new Elite classes alongside the Tank Hunter, the Sentry, and the Flame Trooper. These Elite classes will no doubt be geared toward taking out the new suite of armor and airplanes that will also be unveiled with each expansion pack.
Battlefield 1 already has an impressive arsenal that you can unlock and equip, but you're going to get 20 new weapons spread out over the four packs. Some of these weapons will no doubt be specific to the new armies marching onto the battlefield from France and the Russian Empire. What's a world war without these two nations?
New operations
Operations are a new way to play Battlefield, and frankly, they're fun as hell. They're a mix of Rush and Conquest, where two teams face off on a ravaged playing field to try and defend or capture flags. It takes an entire team to win, and the battles — especially in the 64-player rooms — are some the most hectic multiplayer experiences seen yet from a game.
We've played all four current Operations enough to know that four isn't enough. Luckily, there will be new Operations released in the expansion packs, as well as other game modes to bolster the current list of Conquest, Domination, Rush, Team Deathmatch, and War Pigeons.
All of this extra content is available to those who choose to buy the expansion packs separately, but it will cost more. If you think you're going to pick up each expansion anyway, go with Premium. You'll save some money, and you'll also have access to some other neat perks.
Early access to new content
If the above content has you excited to the point where you don't think you'll be able to wait, the least you can do is get early access to each expansion pack. Yes, anyone with a Premium Pass can download and start playing two weeks early. Two weeks!
Gamers who purchase the expansion packs separately will have to sit by and watch gameplay videos as they wait out the two weeks. Remember those Easter Eggs from Battlefield 4? If you can't stand others discovering them before you, the Premium Pass is probably for you.
Skip server queues
This one isn't as big of a deal as all the extra content you get, but as the server-count dwindles in later days of a game's life, being able to skip the line in popular servers can make a big difference. Some DICE Hardcore servers already have five- and six-person queues — if you're one who doesn't want to wait to game, the perk of skipping lines with a Premium Pass might make it worth it.
Keep playing with your pals
The unfortunate reality of a DLC world is that many player-bases get divided. Lots of people simply can't drop an extra $50 on top of the original cost of the game, resulting in a group that sticks to the core maps and weapons, a group that has one or two expansion packs, and a Premium group that has all extra content.
If you already made friends with a great group of dedicated Battlefield 1 players, not being able to continue with them on their Premium journey can be a downer. You can, of course, make new friends or stick with others who also lack the DLC, but keep in mind a majority of players will be moving on to the new maps and game modes when they're released. Your favorite server might even have those new maps added to their list, meaning you won't be able to join anymore.
For many casual Battlefield 1 players who game a bit during evenings and weekends, you will be able to get by without the expansion packs. There will still be games available, and you'll still be able to get your WWI fix. If, however, you're a hardcore Battlefield fan, sticking with your clan and waging war in new arenas will be much easier and cheaper with a Premium Pass.
More battlepacks
Pretty much all shooters these days have some form of skin system for the weapons in their game, and Battlefield 1 is no different. Battlepacks make a reappearance, this time strictly holding skins, puzzle pieces, and XP boosts. Each month (starting November 2016), Premium Pass members will get a free Superior Battlepack which hold only Legendary skins.
If you're obsessed with having the best collection of skins in Battlefield 1, the Premium Pass will definitely help you on your way.
The verdict
The Battlefield 1 Premium Pass is designed for players who plan on grabbing all four expansion packs anyway, and players who want a few extra perks. If this type of player sounds like you, grab it and save some money!
If you're more of a casual gamer who is satisfied with what Battlefield 1 currently offers, don't worry about it too much. You can always grab the pass later if you change your mind, or you can grab a DLC here and there if you find them particularly appealing.
Get the Windows Central Newsletter
All the latest news, reviews, and guides for Windows and Xbox diehards.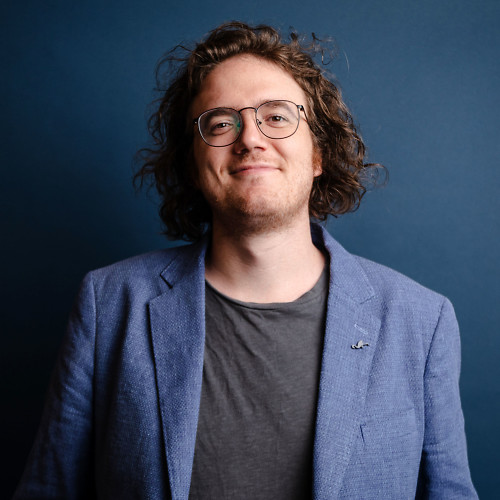 Senior Editor, Laptop Reviews
Cale Hunt is formerly a Senior Editor at Windows Central. He focuses mainly on laptop reviews, news, and accessory coverage. He's been reviewing laptops and accessories full-time since 2016, with hundreds of reviews published for Windows Central. He is an avid PC gamer and multi-platform user, and spends most of his time either tinkering with or writing about tech.