Best Surface Duo 2 cases 2023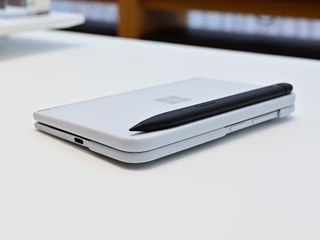 (Image credit: Daniel Rubino / Windows Central)
Looking for a case to protect your shiny, new, and very expensive Surface Duo 2? We've got you covered with a roundup of the best Surface Duo 2 cases you can find. Unfortunately, there aren't many (yet), but we'll keep updating this post with new products as we find them!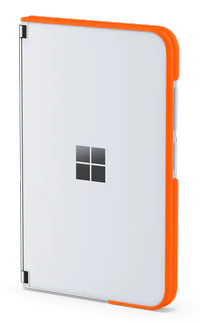 Minimal protection

The official case solution for the Surface Duo 2 from Microsoft, featuring polycarbonate soft-touch pieces of plastic that attach to the edges of your Duo 2 with 3M sticky tape. This offers basic protection for three of the four corners, but its biggest selling point is how slim and "native" the bumper feels when attached to the device. It can also be had in fun colors such as Tangerine and Ice Blue in addition to Obsidian and Glacier.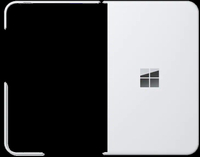 Pen charger

Microsoft also sells a pen cover for the Surface Duo 2 that covers the entire front of your device, providing more protection than the standard bumper. What's more, the Pen Cover is also a wireless charger for the Surface Slim Pen, and has dedicated magnets that hold the pen much tighter to the device, making it harder to lose. The Pen Cover also comes with the bumper bits for the back side of the device. It's available in Obsidian and Glacier colors.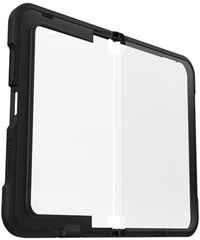 Better protection

Looking for something like the official Surface Duo 2 bumper but with actual protection? OtterBox has you covered with this hard-shell, full coverage Surface Duo 2 case that runs provides ample protection all around the edges of the device, and also protects the front and back glass of the device too. It's a little thicker than the other choices, but that's the price you pay for protection.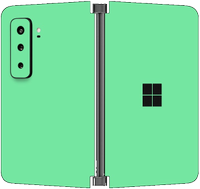 Not a case

While technically not a case and offering basically drop protection, Dbrand has a number of excellent skins that you can attach to the outside glass on Surface Duo 2. These skins are available in a whole bunch of colors, and can be mixed and matched too. Again, not technically a case, but these will protect the outside glass from scratches.
Protect your Duo!
Why you can trust Windows Central Our expert reviewers spend hours testing and comparing products and services so you can choose the best for you. Find out more about how we test.
Surface Duo 2 is the kind of smartphone that you definitely don't want to drop as it's heavy and there's so much glass that could break. Duo 2 has four panes of glass! Four! So, better to be safe than sorry, right?
For full protection, the OtterBox Riveter Case is a great buy. But if you're just looking for basic protection that slim and looks almost like you're not even wearing a case, the official Bumper from Microsoft is your only real choice. Be sure to check out our roundup of best Surface Duo 2 accessories as well.
Get the Windows Central Newsletter
All the latest news, reviews, and guides for Windows and Xbox diehards.