Best USB Wi-Fi adapter 2022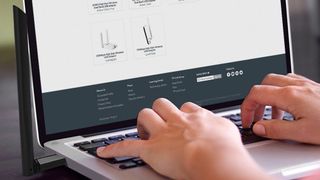 (Image credit: TP-Link)
Connecting devices to your home network can be tricky if they lack wireless functionality. Many desktop PCs often remain wired, and older laptops can suffer problems with their built-in antennas. Solve these issues with adapters using plug-and-play USB technology, and you'll be online in no time. There are plenty to choose from, so we've rounded up the best USB Wi-Fi adapters in a range of sizes, budgets, and features.
Choosing the best USB Wi-Fi adapter
When measured up next to dedicated routers, it's impressive how much performance a USB-powered Wi-Fi adapter can offer, even without pushing for Wi-Fi 6 tech. If you're struggling to connect devices that either lack wireless functionality or have suffered from damaged parts, they're a fantastic solution at a low price point.
For our best overall choice, the Nighthawk A7000 from Netgear might be a little oversized, but it beats out the competition with value for money. If you need to travel but stay connected, you could choose between the best travel routers or the ultra-portable ASUS USB-AC53. It's so tiny you'll almost forget it's there.
Ben Wilson is a freelance writer working for Windows Central with technical expertise and a background in electronics retail. Fueling a technology and video game obsession with coffee, you can usually find him behind one screen or another.
Windows Central Newsletter
Get the best of Windows Central in in your inbox, every day!
Thank you for signing up to Windows Central. You will receive a verification email shortly.
There was a problem. Please refresh the page and try again.