Bethesda Xbox exclusives: Why Playstation and Nintendo can't ignore Xbox Game Pass
The competition just became a whole lot more interesting.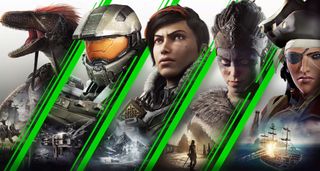 (Image credit: Microsoft)
Yesterday, Xbox hosted its Bethesda Joins Xbox roundtable to give fans insights as to what this monumental partnership will mean for developers and players now that the deal is finalized. During these discussions between members of Bethesda and Xbox, Phil Spencer explained exactly what exclusivity will look like for upcoming Bethesda games. This major development makes it impossible for Playstation and Nintendo to ignore Xbox Game Pass.
Xbox's new exclusivity messaging
Earlier this week, Microsoft officially announced the completion of the ZeniMax Media and Bethesda Softworks acquisition. All eyes were on Xbox as fans eagerly awaited more details on Xbox exclusivity. Unfortunately, to the disappointment of many hardcore fans, we only got some clarity regarding the future of Bethesda games on Xbox. However, head of Xbox, Phil Spencer, still had some strong messaging about how exclusivity will work. I want to spend some time breaking down a few key quotes from Spencer and the newly expanded Xbox team and share my thoughts on what this all means for the upcoming slate of Bethesda titles on Xbox and PC.
Xbox hosted a roundtable with important figures from Bethesda and Xbox leadership including Aaron Greenburg, Pete Hines, Todd Howard, Sara Bond, Erin Losi, and many more. To kick off this conversation, Spencer addressed the enormous elephant in the room: What specifically will exclusivity look like with Bethesda games moving forward? Spencer delivered a statement on the ongoing exclusivity concerns.
Is this statement absolutely definitive? Not exactly. Is it more definitive than "some future titles?" Absolutely. Due to the complex legalities of established contracts, Spencer and the team at Xbox weren't going to make any sweeping statements because they knew that some games on the horizon would be coming to multiple platforms. Thankfully, it still paints a much clearer picture of the long-term plans for future Bethesda titles; there will be some exclusivity going forward, specifically on Xbox Game Pass.
What does this all mean for Xbox Game Pass?
For me, the most important line from this entire quote is "this is about delivering great exclusive games that ship on platforms where Game Pass exists." It's no secret that Xbox Game Pass is the most important pillar of Xbox's business strategy right now and this remark states exactly how it plans to leverage this partnership to boost Game Pass subscribers. It's safe to say that most upcoming Bethesda Games will be Xbox Game Pass exclusives.
This announcement puts a great deal of pressure on Playstation and Nintendo to add Xbox Game Pass to their platforms. Players aren't going to ignore or skip big Bethesda releases. These competitors can either allow Xbox's game service as an option to their customers, which boosts Xbox's marketshare, or watch as their customers invest in the Xbox ecosystem to play these games, which also boosts Xbox's marketshare. This is a win-win scenario for Xbox and one that will absolutely increase the appeal of Xbox Game Pass.
Even without a huge slate of "must-play" exclusives hitting the service, Xbox Game Pass is hands-down the best deal in gaming right now. Once we start getting massive AAA releases from teams like Bethesda Softworks, id Software, and the other 21 talented teams in Xbox Game Studios, Xbox Game Pass will become impossible for anyone who loves video games to ignore. I can't wait to play all future Bethesda games on day-one with Xbox Game Pass and I'm very much looking forward to seeing some of these upcoming exclusives later on this summer.
Share your thoughts!
What are your thoughts on the latest developments regarding Bethesda exclusivity? Do you think games like Starfield and The Elder Scrolls VI will be multiplatform? Let us know in the comment section below!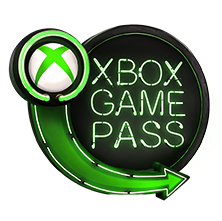 Play great Bethesda games now
(opens in new tab)
Xbox Game Pass 3 Month Code
A massive catalogue of iconic adventures.

The best deal in gaming just keeps getting better. Play a collection of past Bethesda titles and prepare for the games on the horizon with Xbox Game Pass.
Miles Dompier is a Freelance Video Producer for Windows Central, focusing on video content for Windows Central Gaming. In addition to writing or producing news, reviews, and gaming guides, Miles delivers fun, community-focused videos for the Windows Central Gaming YouTube channel. Miles also hosts Xbox Chaturdays every Saturday, which serves as the Windows Central Gaming weekly podcast.
The biggest advantage of Gamepass is the chance to try games with zero risk.
A lot of games come with good trailers and reviews but are different enough from what came before that a $60 bet scares many gamers, who might wait months or years for the price to come down.
The flip side is developers can get experimental without betting the farm.
That's a win-win too.

I'm just waiting for MS to offer XGP in more than just 1 month installments. Where's our 3, 6 and 12 month options?! Granted, $180 is still a sick deal, but I like knowing they will court loyal subscribers with ever more enticing deals.

There are 3 month cards out there and they started going in sale at times like last Black Friday.

I'm going to have to disagree with you. The simple fact that Game Pass is available on PCs and through XCloud means that players don't have to have all three systems in order to enjoy the benefits. They just need a PC or Android device (for now). Microsoft doesn't care where you play as long as you have a subscription.
Sony and Nintendo keep making great exclusives but Sony is already bringing their games over to PC and it's only a matter of time before they bring all of them to PC day and date. Money talks. Nintendo is the only company that doesn't put their games on PC and the way the Switch and their games are selling, they have no incentive to bring them to other platforms.

Well, in my case there are times when I want to relax in front of the TV rather than being sat in front of a PC monitor so having an Xbox as well as a PC is of benefit to me. There is also one benefit to this and that is that my progress can migrate from Xbox to PC and vice versa.

I really hope they use this Bethesda deal to get more games to have Xbox Play Anywhere functionality. None of the games they added to Game Pass yesterday have it and I think that's a real waste.

Do you mean cross play? Because technically the games are "buy once" (in this case rent) and play on multiple devices.
Windows Central Newsletter
Thank you for signing up to Windows Central. You will receive a verification email shortly.
There was a problem. Please refresh the page and try again.