Bethesda is great, but Xbox Game Studios — you're not off the hook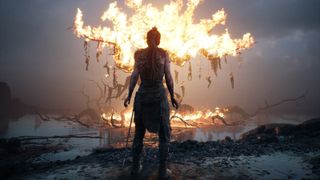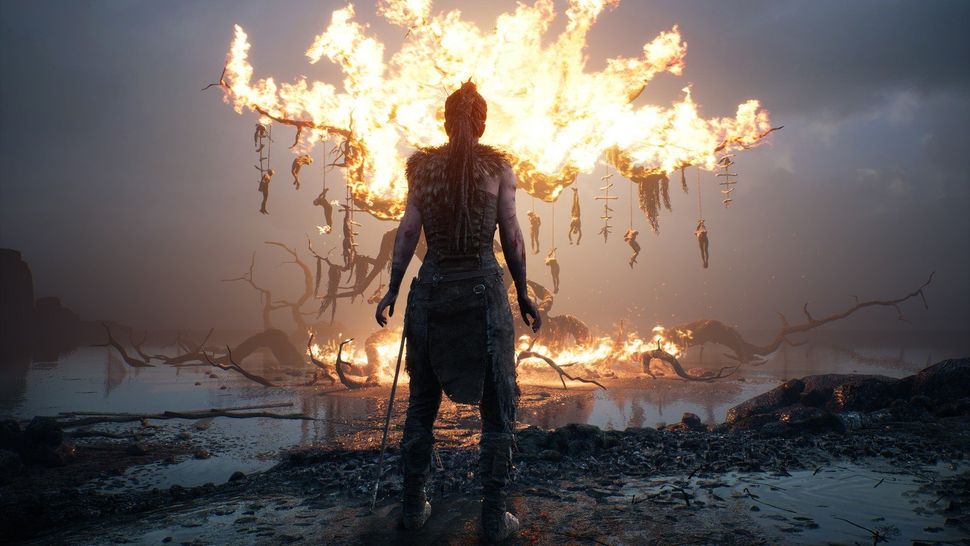 (Image credit: Xbox Game Studios)
As Microsoft dives ever deeper into subscription-oriented gaming with Xbox Game Pass, there's no question that the gaming giant has boatloads of content. With dozens of teams under Xbox Game Studios and soon Bethesda / ZeniMax, Xbox Game Pass content is set to swell by the truckload.
One of the biggest narratives that plague Xbox on social media, and potentially beyond into the common perception of Xbox, is that Microsoft doesn't match Sony on franchise quality. Halo hasn't had the same prestige it once enjoyed, and Minecraft is wholly multi-platform and scarcely associated with the Xbox or Microsoft brand.
With Bethesda, id Software, Machine Games, Arkane, and other big-name ZeniMax Studios joining the roster, the question of quality could evaporate. But what about Microsoft's core studios, under Xbox Game Studios lead Matt Booty? Will they get the budgets they need to match Sony on quality? Or will we see more of the same "AA" rough-state launches that we've had with games like ReCore, Crackdown 3, State of Decay 2, and others?
A history of "AA" games
One of the things that really really bugs me about Microsoft's games marketing, is their over-use of big-budget CGI trailers that totally betray expectations. All the way back to the canceled Phantom Dust, Scalebound, and titles that did launch like ReCore and Crackdown 3, Microsoft presented these games with high-quality CGI pre-rendered trailers with tons of detail and cinematic flair. Microsoft's marketing budget simply doesn't seem to match many of these games' reality.
Throughout the past generation, Microsoft became known as a company that canceled previously-announced titles, mismanaged expectations, and ultimately under-delivered, with games often scoring in the 70s or below on review aggregation sites like Metacritic. If indeed, they launched at all.
This isn't for lack of passion or skill on the developer's side. I believe it's quite possible Microsoft failed to give their partners and teams the resources they needed to see those games deliver at their full potential. Certainly, we're seeing Sea of Thieves truly hit its stride a few years after launch, which you could argue was bare-bones (pun intended) in terms of content. Now? Sea of Thieves is one of the biggest service games under Microsoft's purview, and by all accounts, is continuing to grow. Imagine if Microsoft had taken a bigger risk and invested more in Rare to help it grow and deliver a bigger content slate for the game's launch.
Many have laid blame on stricter budgets in the Xbox One era, with too little of an emphasis on quality. Before Phil Spencer took the reins at Xbox, the entire division sat under Windows in the organizational chart. Now, Xbox is elevated to its own position as part of Microsoft's broader efforts to court developers into Azure services, such as PlayFab and Game Stack. Xbox Game Pass has also seen Microsoft's gaming coffers swell on the consumer side too, with hardware sales of the Xbox Series S and Xbox Series X unable to meet demand.
"AA" isn't bad, but we want more
There's certainly nothing bad about any of the games Microsoft launched in a "lower budget" state. I played the hell out of State of Decay 2, which launched at a lower price point. I also enjoyed my time with Recore, which was also priced appropriately. Yet, I have higher expectations of a trillion-dollar company, especially given that many of the games they launched at cost were very obviously missing their full potential capabilities.
I certainly don't speak for every Xbox fan, nor the legions of people who just buy a console for fun and don't really invest too much in the platform's direction. But for me, I don't want Microsoft to rely entirely on Bethesda to deliver its high-quality exclusives if indeed those games even are exclusive. There's certainly a (slim) possibility Microsoft could allow ZeniMax's studios to continue to launch games on PlayStation and other competing platforms.
Perhaps it's unfair to place higher expectations on Xbox Game Studios simply because Microsoft at large is such a vast, wealthy company. I also think it's unfair, though, to show off sleek CGI trailers for games that are years out, like State of Decay 3, and then deliver visuals and animation qualities that don't even approach the concepts in the pre-rendered cut.
Thankfully, there's overwhelming evidence that Microsoft and Xbox Game Studios is investing heavily in their own teams. Most of Microsoft's partner studios have seen their headcount swell in recent months and years, with many positions open on Microsoft's Careers website. But will it be enough to match Sony? And honestly, does it even matter?
Can Microsoft meet Sony for consistent quality?
Sony is bringing more of its games right to Microsoft's home turf, on Windows 10. Horizon Zero Dawn already dominated the Steam charts when it dropped last year, and now Sony has revealed Days Gone and more PlayStation exclusives are headed to Windows. Sony's games tend to dominate headlines and Metacritic rankings and are often the subject of envy from Xbox owners. The tide could turn if ZeniMax's games like Fallout, The Elder Scrolls, and DOOM go exclusive, but that possibility is still unknown.
The question remains over Matt Booty's teams under Xbox Game Studios. Can they meet Sony in terms of sheer quality? Does Microsoft allocate enough budget to meet Sony on quality? Does Microsoft even want to meet Sony on photorealism and depth? Do they even need to? Or is the entire argument based on console wars and FOMO from the social media vocal minority?
I feel like this meme about Xbox not being able to deliver critically-acclaimed games has become a barrier to some degree. Although, it's certainly not the case that Xbox Series S and Series X consoles are staying unsold on store shelves. The opposite is quite true, Microsoft cannot manufacture consoles fast enough to meet demand. But how much of that is due to the pandemic? And will it last?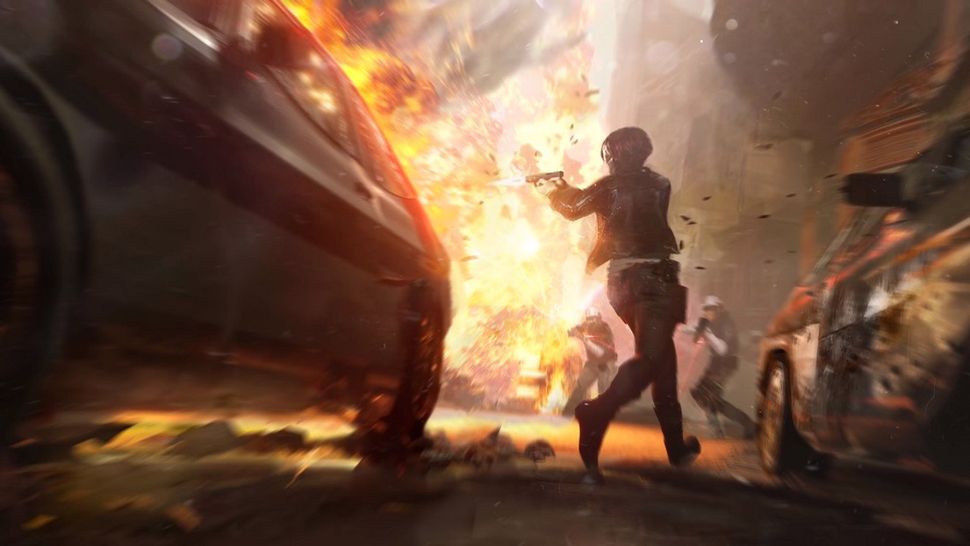 At the end of the day, I can only speak for myself. Microsoft has made a ton of great games I enjoyed. I have fond memories of playing Sea of Thieves with friends on Mixer, and I'm enjoying Grounded and Minecraft Dungeons immensely.
I'm confident that Microsoft will nail its multiplayer-oriented games like Age of Empires IV, too. But there have been too many disappointments over the years, especially in the single-player arena. The backlash towards Halo Infinite's gameplay reveal, which showcased sub-par models and textures, says to me that there is a significant amount of people who want to see Microsoft dig deeper on this stuff.
I want to see State of Decay 3 hit the photorealism hinted at in its CGI trailer. I want to see it dig deep and find the depth and potential in the game's unique intersecting systems. I want to see Perfect Dark and Hellblade II take risks, and create memorable, emotional moments that I'll cherish — which is something I fear Microsoft's campaign-driven games haven't been able to do consistently for a long time. I want to see risks taken, both narratively, and in terms of investment. And you know what? I think Microsoft will.
What do you think about Xbox Game Studios games in recent years? Do you think Microsoft is being ambitious enough? Hit the comments below, and let's talk.
Main
Get the Windows Central Newsletter
All the latest news, reviews, and guides for Windows and Xbox diehards.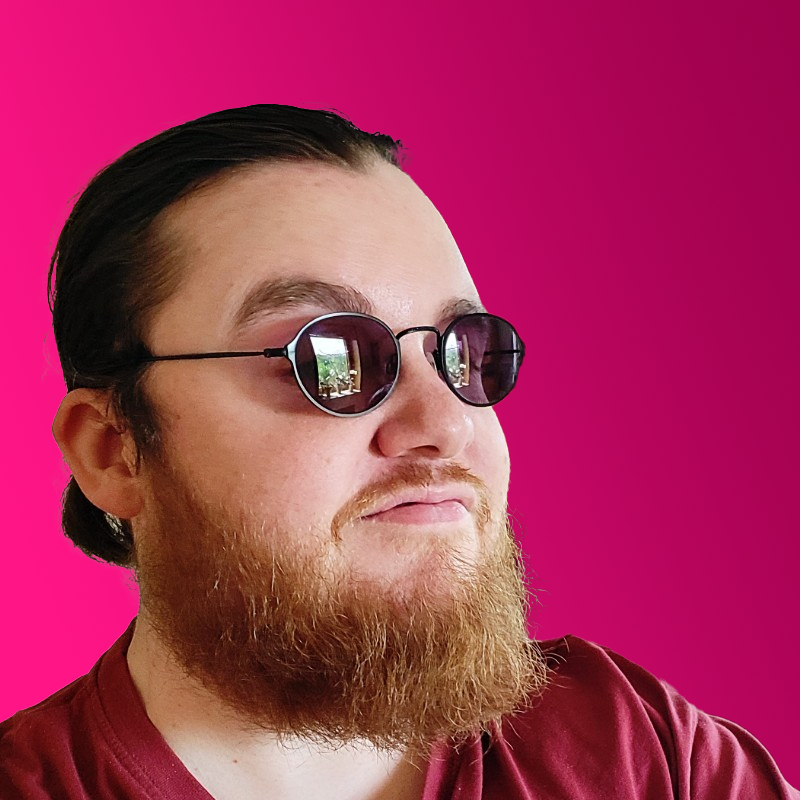 Jez Corden a Managing Editor at Windows Central, focusing primarily on all things Xbox and gaming. Jez is known for breaking exclusive news and analysis as relates to the Microsoft ecosystem while being powered by caffeine. Follow on Twitter @JezCorden and listen to his Xbox Two podcast, all about, you guessed it, Xbox!