With Bethesda, id Software, and more, Microsoft becomes an RPG powerhouse
ZeniMax joins the Microsoft family, with its portfolio of beloved franchises bolstering an already strong role-playing lineup.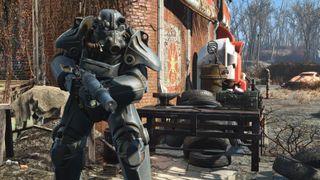 (Image credit: Bethesda Softworks)
Microsoft has announced its acquisition of ZeniMax Media Inc., onboarding heavyweights in video game development and publishing, under its Xbox Game Studios umbrella. The historic deal brings id Software, Bethesda Game Studios, Arkane Studios, MachineGames, and more within the corporation, bolstering Microsoft's influence as a content powerhouse. It comes as it prepares to launch its next-generation Xbox Series X and Xbox Series S console preorders, intertwined with its Xbox Game Pass subscription service.
The deal with ZeniMax represents an inflection point for Microsoft, with far-reaching impact on the broader industry. It comes with a sizeable library of properties, from legendary role-playing series like The Elder Scrolls and Fallout, to iconic classics, Quake and Doom. With thousands of employees across over a dozen locations, Xbox Game Studios looks poised to become a creative titan over the years to come.
Microsoft has heavily invested in scaling the Xbox platform in recent years, accompanied by a steadily rising creative arm to match. It now enters the next console generation with two Xbox consoles, a growing PC presence with Windows-exclusive titles, and a recently-launched mobile cloud gaming platform. Its Xbox Game Pass subscription is now fundamental, deeply weaved within its offerings, with the company reporting over 10 million users in its FY20 Q3 earnings.
The Xbox first-party output has witnessed a makeover in recent years, over doubling its studio lineup, with talent spanning numerous genres. But this newest deal has far-reaching consequences, with the potential to shift the perception of the Xbox lineup. With in-house creative output often overshadowed by market rival Sony, Microsoft now brings some of the biggest industry names under its wing.
Microsoft already has Obsidian Entertainment and inXile Entertainment, renowned for critically acclaimed role-playing games (RPGs), including recent projects like The Outer Worlds and Wasteland 3. The duo's past portfolio includes Star Wars Knights of the Old Republic II, Fallout: New Vegas, The Bard's Tale, all earning their name in the role-playing hall of fame. A new Fable reboot is also in the making, backed by a dedicated second team at Playground Games.
ZeniMax only further pushes those strengths, fostering beloved names in the RPG space over the decades. Bethesda brings The Elder Scrolls and Fallout, both among the most prolific franchises in the genre. Arkane Studios packs acclaimed modern hits like Dishonored and Prey, which while not strictly adhering to the role-playing formula, feature shared signatures with past Bethesda-published titles.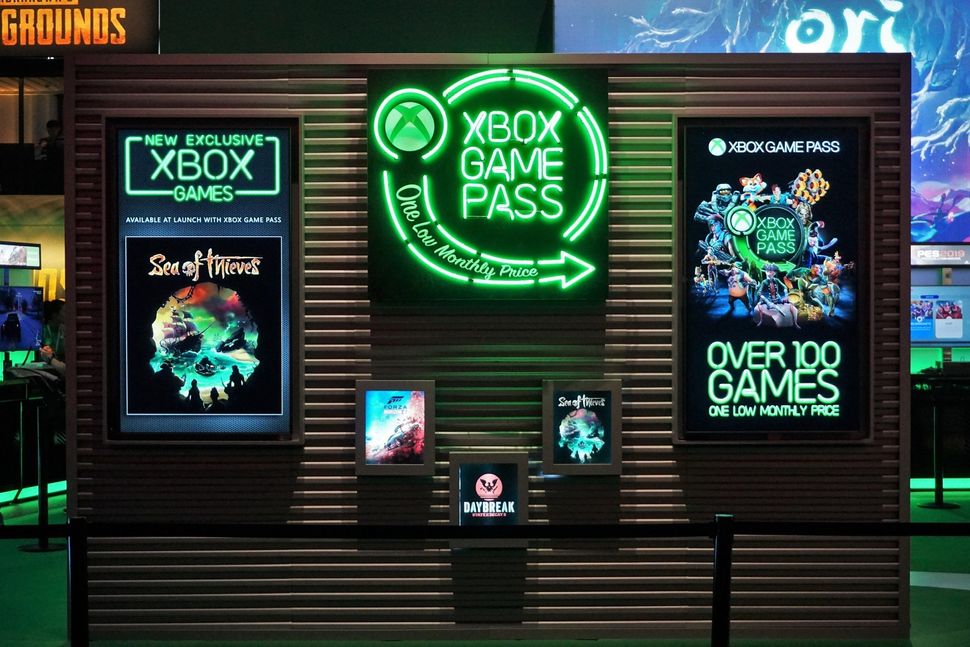 But most importantly for Microsoft, this acquisition brings a wave of rich new single-player worlds to Xbox Game Pass. Microsoft's monthly subscription service has proven itself as an avenue to support such endeavors, providing studios with backing for recognized formulas, despite an industry love for recurring revenue streams. Bethesda, the studio famed for campaigns to "save" single-player experiences, may have found its safeguard with Microsoft.
With Microsoft continuing to feed its newest releases into Xbox Game Pass from launch, the service now proposes unmatched future value for RPG fans. The $10 monthly already includes Wasteland, Fable, Avowed, to name a few, with The Elder Scrolls, Fallout, Starfield, and more future candidates. An already essential subscription continues to get better, shaping up as the Netflix for games Microsoft once set out to deliver.
Netflix for Games
(opens in new tab)
Xbox Game Pass on phone, PC, and Xbox

Xbox Game Pass gives you access to over two hundred games for a monthly fee, available on your Android phone, Xbox console, and Windows 10 PC.
Xbox
(opens in new tab)
Main
Matt Brown is Windows Central's Senior Editor, Xbox & PC, at Future. Following over seven years of professional consumer technology and gaming coverage, he's focused on the world of Microsoft's gaming efforts. You can follow him on Twitter @mattjbrown.
Now to give future Fallout games back to Obsidian....

Wow, just Wow. I didn't see this coming. MS has been known to be on good grounds with Bethesda in the past. Which the two timed exclusives to PS5 kinda surprised me. The question I have now is..... Does MS keep those titles exclusive to GamePass? The new Skyrim, Fallout and Doom, for example, strictly on GamePass would be a HUGE selling point. I just don't see MS giving up the $$ by keeping those titles exclusive and the vocal backlash by Sony gamers would be deafening.

As with every other acquisition from Microsoft, we're still really far out from the new content from the big studios. We're years from the next Fallout and The Elder Scrolls titles. Doom Eternal is just now getting around to releasing its DLC. I'm hoping they don't leverage this to take content away from PlayStation, as that's just not what I like in the industry. Taking TES and Fallout and Doom away would suck for PlayStation gamers. Even though I'm not one of them, I still wouldn't wish that on them. Game Pass gets a massive boost, if these games are rolled into the platform, but new content still seems sparse from ZeniMax dev teams right now, as far as massive releases go.

Maybe timed exclusives. Coming to Xbox Game Pass first then a year later to other competing platforms?

Don't expect single player ganes to make PS consoles. Phil said case by case for other platforms. That to me says games like Edler Scrolls Online will be PS5. Any MMO game will be. Single player titles like Fallout 4 and Edler Scrolls 6 will be Xbox/PC only. Even Brian Fargo can now make a new Fallout game at Inexile as MS now own the IP and any studio can work on it.

I wonder if this means that ESO will never be available on NVIDIA Go :(

Most likely it will as Gefore now is effectively another PC storefront. Mmorpgs are made for large player bases. As larger the player base, the greater opportunities for monetization.

That's a shame. I don't trust Microsoft with Bethesda.

So a year after Playstation owners pay 70$ for timed exclusives that Sony strategically paid for, those games are added at no extra cost to Game Pass. I wonder how much Sony paid for all that?

Wow!!! This is a huge acquisition. I can't wait for these games to be launching on Game Pass.

Sweeeeet!!! This is awesome news, definitely subbing to game pass now.
Was considering just buying outerworlds on PC but now I'll just sub and cut costs elsewhere and put the money I was going to spend on outer worlds towards the sub. Checked out the new xbox store app yesterday and it's soo much better. Going to check out the win32 application later on.

Yeah at this point, any RPG fan needs a PC or an Xbox. With Inexile, Obsidian and Bethesda MS have 75% of the best WRPG devs. The main other being CD Projekt Red.

Ya WRPG's are way more interesting than generic JRPG's for sure. With the exception of FF.
Windows Central Newsletter
Thank you for signing up to Windows Central. You will receive a verification email shortly.
There was a problem. Please refresh the page and try again.