Xbox Game Pass has over 10 million users, Xbox Live clocks 90 million
Microsoft demonstrates continued success with Xbox Live and Xbox Game Pass, amid "all-time record engagement" for services and subscriptions.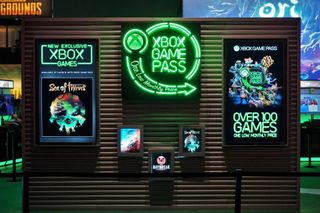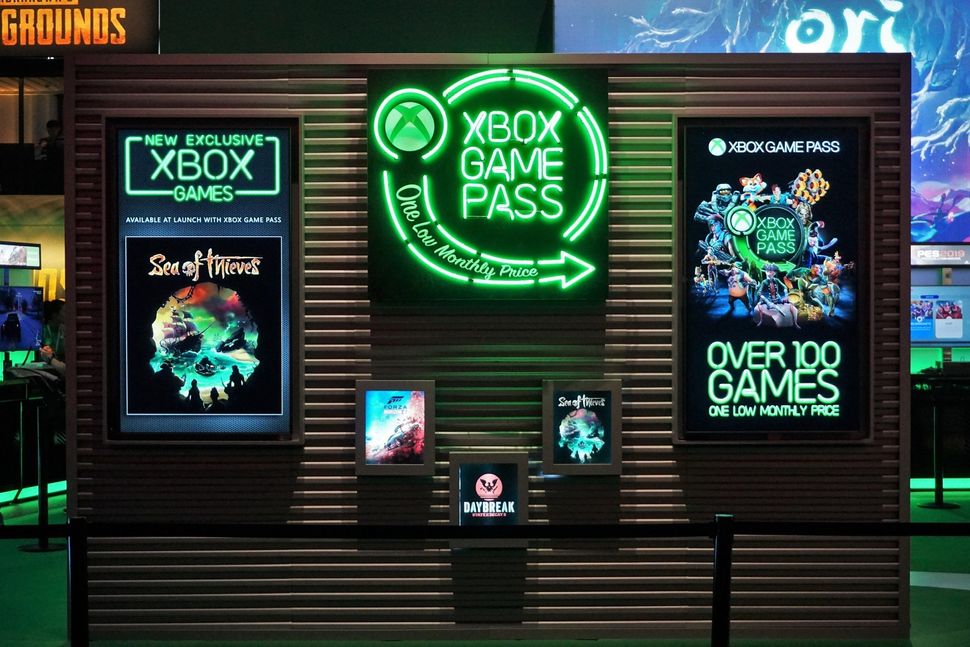 (Image credit: Matt Brown / Windows Central)
Microsoft has provided new data on its Xbox services and subscriptions, witnessing "all-time record engagement," amid the ongoing global pandemic. That comes with the steady growth of Xbox Live active users and paying Xbox Game Pass subscribers, reported via its latest Q3 financials.
While Microsoft's overall quarterly gaming revenue stayed flat, declining one percent year-over-year, the company sees the continued success of its Xbox Live gaming network and Xbox Game Pass subscription service.
Speaking on Microsoft's FY20 Q3 earnings call on April 29, CEO Satya Nadella confirmed Xbox Live active users now near 90 million users, serving as a gateway to its digital gaming portfolio, and communication hub during an era of social distancing. Redmond has skirted Xbox Live active users counts in recent reports, with firm numbers last shared back in FY19 Q4, totaling 65 million. The latest figures demonstrate an estimated 42 percent increase in Xbox Live population year-over-year.
Xbox Game Pass, its Netflix-style service for games on Xbox One and Windows 10, has also surpassed 10 million subscribers. It's the first time Microsoft has provided hard Xbox Game Pass figures, demonstrating a shifting internal attitude toward the value of the service.
Microsoft has positioned the subscription as a high-value package for Xbox veterans and newcomers, featuring a rotating library over 300 titles across the two platforms. That includes the arrival of in-house and third-party heavyweights like Red Dead Redemption 2, coupled with alluring entry-level plans from just $1.
And while Project xCloud, Microsoft's ongoing Xbox game streaming technical trials, remain locked to closed testers, Nadella states hundreds of thousands of users are now onboard the service. That includes coverage in the United States, Canada, United Kingdom, and Korea, currently expanding further into Europe.
Microsoft recently reported $35 billion in company-wide revenue for FY20 Q3, up 15 percent over the same period last year, despite struggles tied to the COVID-19 pandemic.
Xbox
(opens in new tab)
Main
Matt Brown is Windows Central's Senior Editor, Xbox & PC, at Future. Following over seven years of professional consumer technology and gaming coverage, he's focused on the world of Microsoft's gaming efforts. You can follow him on Twitter @mattjbrown.
90 millions users is a hell of number to pull in. Crazy levels of activity across their portfolio. However the 10 million game pass users just says how far ahead Xbox is VS Psnow.

How many does PSN have? And I'd like to know the break of Xbox live subscribers, pc/console/etc.

PSN - 103 million in December 2019
Steam - 95 million in February Last time it was ~72% Xbox One.

Nah PS now hasn't crossed the 1 million mark yet last it was 700k. That dude is talking about Playstation plus which competes with Xbox live. 2 totally different things.

Was about to ask, thanks for the clarification.

Xbox Game Pass is a beast of a service. No other can stop it form growing.

That is tremendous numbers on Live. I said I thought Gamepass would reach over 20 million by 2022. I think it may be alot sooner than that.

It is a cracking metric. It will basically subsidise the hardware cost of the Series X very nicely. Good value service.

With this new development, just imagine if Microsoft decides to stick it to Sony and launch the Series X at $399 (if you sign up for 6 months of game pass ultimate) and the Series S at $250. Sony would be in a tough situation because I seriously doubt that they could afford to sell the PS5 for $399

Sony can definitely sell it for 399$, we already know that the PS5 costs 450 to build therefore getting to 399$ shouldn't be hard

That means they would be losing a ton of money if they sold it at that price. if at launch they ship 5 million consoles at $400, that will end up costing them to lose 250 million dollars. Game pass subscriptions alone is almost triple that in revenue in a year. Microsoft is in a better position to reduce the price and still come out on top because of many different revenue streams, not just the console business.

The PS3 was way worse, Sony used lose 300$ with each unit, that's 3x worse than the PS5 would and that was at a time where PS+ didnt exist and digital games weren't the norm (the PS3 din't end up being profitable though). PS+ is more than enough to recoup those 250 million, on average 1/3 of gamers subscribe to PS+, that means that 1,6 million players * 60$ * 7 years = 700 million Dollars, if you include
a very conservative 1 new 60$ game per year and knowing that Sony takes 33% cut of each game sold, we end up with an extra 700 million Dollars (5 million players * 20$ * 7 Years).

But the question is are they willing to. This isn't the same Sony as the PS3 era. The PlayStation brand is their bread and butter now. If it fails, then they are done, so they have to be very careful in their financial decisions.(The Xbox division was like a hobby to Microsoft. If it had failed, they could have just scrapped it and moved on to something else. No biggie. Remember windows phone?) They don't want to sell it too cheaply and suffer that initial financial loss, but they also don't want to price it too high and give Microsoft an advantage. So they have to find a safe price range. Which is why Sony themselves admitted a couple of months back that determining the price of the PS5 is kind of tricky and the pricing of the series X will be the deciding factor. That doesn't sound like someone that is willing to sell at a loss. When Microsoft announces the series X at $500, Sony will breathe a sigh of relief. And I believe that this time they're going to match it because they don't want to eat a huge manufacturing cost loss, counting on the PlayStation nation to buy it regardless. I'm not a console fanboy. I'm a realist. I own both current gen consoles. Best of both worlds. I seriously doubt the PS5 will be $399, nor the Series X. MS are in a better position to pull it off, but I don't think they intend to. I just thought that it would be amusing for Microsoft to offer it for 399 (the traditional PlayStation price) just to jab Sony the way that they poked fun of the whole used game debacle at E3 before the launch of Xbox one. Now I'm going to go back to playing Streets of Rage 4 which I just downloaded from Xbox game pass on day one release 😎

And the completely eradicated the PS2 profit that Sony made. I mean completely. It was a disaster for share holders and the company. Sony can't afford that again.

Yeah he conveniently left that part out

I think Microsoft is about to dominate all around and has been laying the groundwork for quite some time. It's nice to finally see all the pieces coming together.

I don't think they will take over the console world. I can see Microsoft getting the USA and UK back but Europe will be harder to crack you only need to look at the ps3 & 360 sales to see that. I also think Microsoft are looking at it from a different stance as they will have the Xbox series S & X but also PC and xcloud. Xcloud could hurt sales to the consoles going forward. I think Microsoft also know this and is why game pass has come along at making the company money. There are alot of if buts and maybes at the moment but I do agree Microsoft are really putting the work in. Games we have seen look good, consoles are the power we want, us pc gamers are getting love and xcloud is looking the best of the cloud services at the moment. Looking forward to seeing how next gen pans out but as a pc gamer I may need to upgrade my 1070 going forward.

Well Sony do keep making it easy for MS at the moment. Naughty Dog is falling from grace extremely fast. Fans of Naughty Dog and The Last Of Us are going nuts. Boycotting TLOU2, hating on Naughty Dog. And it seems to all stem back to the beginning of the PS4 generation. And thr appointment of Anita as Tuckerman right hand girl. Naughty Dog are literally imploding as we speak. And it's estimated that since 2014 70% of the ND staff have left the studio. Including senior development staff. With Sonys best studio in tatters at the minute and Sony fans angry everywhere. All MS have to do is quietly keep getting it right. I'm more convinced than ever MS can lead Sony next Gen. With Sony falling apart at the minute.

I got Xbox Game pass for PC last July, still not had to pay a penny for it as I do the daily Bing searches and get £5 a month loaded to my account. It's good value!

Lol thanks for the tip. Never thought of it that way.

It's a great way to do it. And MS make more money by you using Bing than paying for Gamepass monthly due to advertising revenue.

Game Pass is a great deal, but is XBox making a profit on it? Are they losing $$ now, but playing for the long game. I had heard that you need 20 million subscribers before it gains enough momentum to be profitable.

Game Pass quests are awesome for earning Microsoft points, which you can redeem for Game Pass subscriptions. It's pretty much playing to play lol. Don't forget about the Microsoft Rewards app on Xbox which offer a lot of points sometimes just for clicking a button.
Windows Central Newsletter
Thank you for signing up to Windows Central. You will receive a verification email shortly.
There was a problem. Please refresh the page and try again.