Will Xbox make Bethesda & ZeniMax games exclusive? Here are 3 possible scenarios
It's time for tinfoil hats.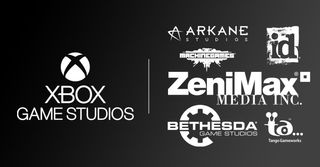 (Image credit: Windows Central)
Update March 9, 2021: The deal has fully been finalized, and Microsoft now owns Bethesda. So far, Microsoft gaming lead Phil Spencer issued comments saying that "some" future games will become exclusive to Xbox and PC, offering no further clarification for big-name franchises like Fallout and Elder Scrolls. Our earlier thoughts on the matter of exclusivity are below.
Tinfoil hat time. Last summer, Microsoft unveiled a blockbuster acquisition of Bethesda/ZeniMax Media, which will see Microsoft's internal gaming content house balloon in size. ZeniMax publishes some of the industry's most celebrated games and franchises, including Fallout, DOOM, The Elder Scrolls, Wolfenstein, Dishonored, The Evil Within, among many, many others.
Microsoft has already been on a massive studio-acquiring spree in recent years, nabbing the likes of Obsidian, Ninja Theory, and Playground Games, and could be on the lookout for even more in the years ahead. In any case, I'm not sure any of Microsoft's big acquisitions will be as controversial as this, once the deal fully closes. And why? It's a question of exclusivity.
With ZeniMax, Bethesda Softworks, id Software, Arkane, and many more studios under Microsoft's wing, it raises the likelihood that many, if not all of ZeniMax's major franchises could go Xbox and Windows 10-exclusive. However, many industry veterans have weighed in to suggest they won't be tied down, citing examples like the Minecraft franchise, as products that are simply too big to be kept on Microsoft platforms alone.
The deal is expected to pass regulatory approval in the coming weeks, most likely by the end of March 2021 at the absolute latest. But what does that mean for all of those juicy games? Will Microsoft finally be able to put the narrative that Xbox has no exclusives to rest?
Let's examine three possible scenarios for the future of Xbox and ZeniMax.
Case 1: All ZeniMax Media games go exclusive
Here's one of the most obvious possibilities, and simply that all of Bethesda's upcoming games will go exclusive to Xbox and Windows 10, complete with day-one access in Xbox Game Pass.
The primary arguments I tend to see against this scenario revolve around Microsoft wanting to make its money back. Also the fact Bethesda games have generally historically been multiplatform, and like Minecraft, are simply too big to be made exclusive. Indeed, Microsoft has kept Minecraft multiplatform, with even spinoffs like Minecraft Dungeons heading out across every platform. Surely that, to at least some degree, might indicate that the future Elder Scrolls, Fallout, and other titles could be multiplatform?
Personally, I think Microsoft very well could make all of Bethesda's future games completely exclusive, despite the hopes of those who prefer to play on PlayStation or MacOS. Minecraft is a service-type game that was already available on other platforms. However, future games like Wolfenstein III and The Elder Scrolls VI have yet to exist.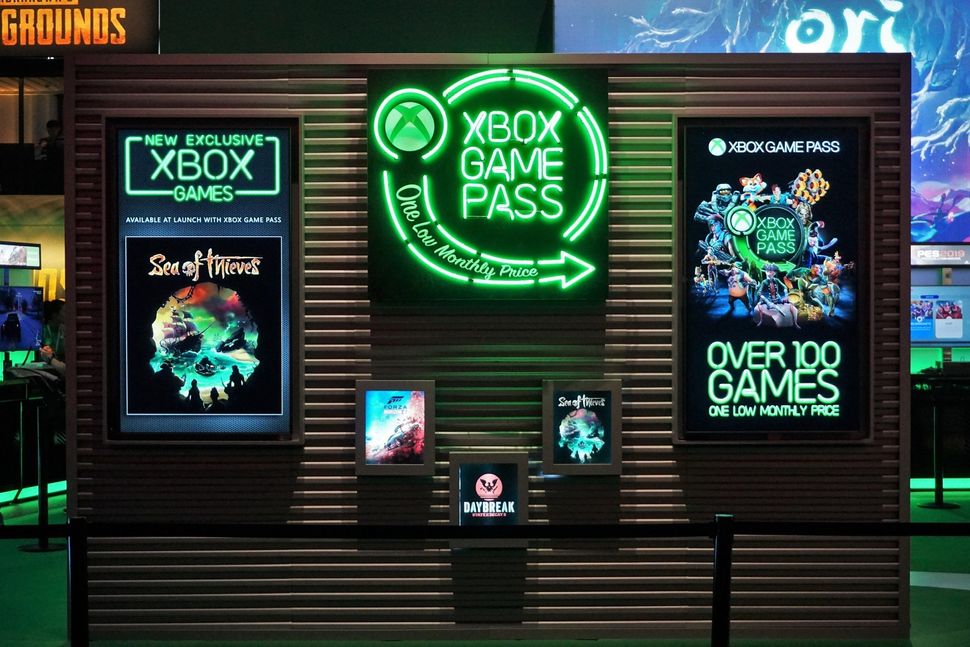 Having these sorts of games as exclusives would undoubtedly bring people over to the Xbox ecosystem in a way that Microsoft hasn't really been able to achieve with its roster of games from previous years, save for the likes of Forza and a few others.
With Xbox Game Pass, it's not as if these games would become completely inaccessible to non-Xbox or PC gamers since Game Pass cloud streaming would see them become available on mobile devices, and very soon, the web. That also drives Microsoft's ambition to feed Xbox Game Pass subscribers. It's important to note that in an interview, Xbox head Phil Spencer himself said he "doesn't need" to ship ZeniMax games on other platforms.
Case 2: The argument for full multi-platform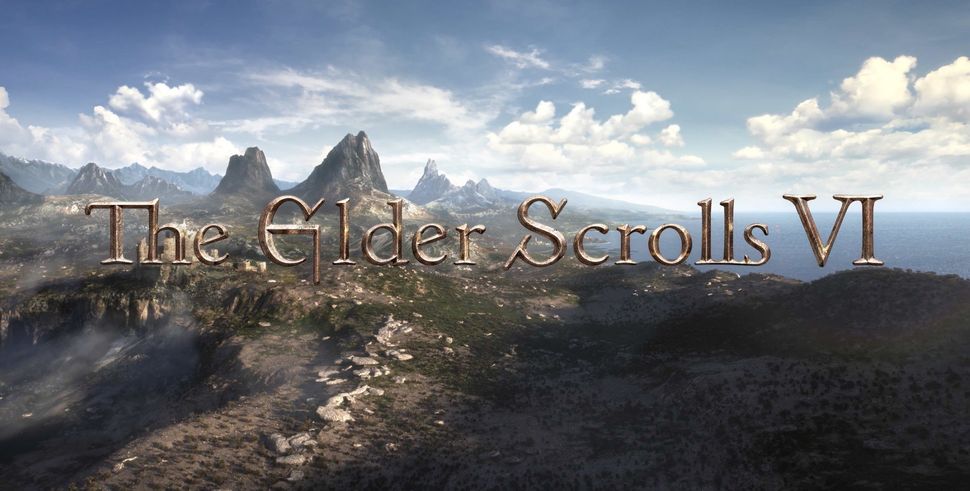 However, it could very well go the other way. Perhaps they will go multi-platform. Perhaps Microsoft sees ZeniMax in much the same way Activision has kept Blizzard as a separate entity, with, at least to some degree, an element of autonomy. Maybe ZeniMax's business model and cash flow rely on multiplatform sales.
Perhaps they simply want to stay multi-platform, and reach the biggest audience possible. Perhaps Microsoft sees the value in engagement above all other things, as long as they can bake an Xbox Live login into those games.
There's certainly an argument to be made that engagement is the most important metric above all things. The more players you have in your ecosystem, the more you can potentially onboard them to other services, micropayments, and that sort of thing. Perhaps the multiplatform games could be used as a "carrot" to dangle in front of users to try and convince them that picking up an Xbox Series S with Xbox Game Pass and All Access would be a more cost-effective option over time, over paying $70 a pop for a retail copy.
However, given the comments from Xbox leaders like Phil Spencer and Xbox Game Studios head Matt Booty, I find this scenario to be the least likely of the lot.
Case 3: The "case by case basis" scenario
In a previous interview, Xbox Game Studios lead Matt Booty said exclusivity on Bethesda games would be evaluated on a case-by-case basis. While remaining vague on the exact details, it's not hard to speculate what this could mean.
Using Minecraft as an example, it seems incredibly unlikely we'll see Microsoft actually pull games from PlayStation or other platforms. Active Bethesda "service" games that exist on other platforms right now include the popular MMO The Elder Scrolls Online, and the shared-world apocalypse sim Fallout 76. Both of these games enjoy on-going updates, with large expansion packs, and consistent player bases. Pulling these games from their existing platforms would be seen as a petty, user-unfriendly move, and kind of flies in the face of their genres. If you have a multiplayer game, ideally, you want as many gamers playing together as possible, hopefully with cross-play. I think we can safely say that Fallout 76 and Elder Scrolls Online, at the bare minimum, will continue to enjoy support on other platforms.
However, this could also extend to non-service type games. One particular scenario which seems to make sense to me, is the idea of keeping sequential games multiplatform as well. In the case of Wolfenstein, for example, the game revolves very deeply around its characters and on-going story. While not a service-type game per se, it would be kind of lame if you'd played Wolfenstein: The New Order and Wolfenstein II: The New Colossus on one platform, then have to switch to another to experience the next installment of the plot. As an example. However, I think in the case of DOOM, perhaps it would be less of a big deal, given that DOOM isn't exactly story-heavy.
There's also a school of thought that "case-by-case basis" could extend to Bethesda's mega-franchises like Fallout and The Elder Scrolls, which sit among the likes of Minecraft and Grand Theft Auto for brand recognition. Making these franchises exclusive to Xbox would be a truly massive move for the platform, but at the same time, Microsoft could be leaving a lot of free cash on the table in the process. But, as Spencer previously noted, Xbox and Windows PC combined is more than enough of an install base for Microsoft's goals.
Here's what I think
If I had to guess, I personally think that the majority of future Bethesda and ZeniMax game studios titles will ultimately go exclusive to Xbox platforms. That includes consoles, Windows 10, and any device that can access Xbox Game Pass.
Xbox head Phil Spencer effectively hinted as much when he said he doesn't need to release Bethesda's games on other platforms to make back their investment and ultimately profit. And that's really the bet here: that cloud gaming will eventually take off similarly to how Netflix and Disney+ boast tens of millions of subscribers on the backs of their exclusive content portfolios. Hell, in the case of Disney+, all it took was The Mandalorian to propel that service to the big leagues in less than a year. I imagine The Elder Scrolls VI or Starfield doing the same for Xbox Game Pass, assuming they don't have existing multiplatform contracts like Deathloop, Ghostwire: Tokyo, and maybe even Starfield itself.
I do also think we'll continue to see Fallout 76, and The Elder Scrolls Online retain updates on other platforms, complete with new expansions and further development. There's no reason to reduce the work that has already gone into these platforms, which have established a presence and community for themselves.
I think there's an outside chance too that sequential games that are deep on the story like Wolfenstein III could also see a release on other platforms so that existing fans aren't left out. However, I think there's also a good chance that Microsoft could simply make those games exclusive too, pointing to Xbox Game Pass for cloud, or even the cheaper Xbox Series S with All-Access payments as an affordable alternative to a native launch on competing platforms.
Sony has shown its teeth when it comes to exclusivity. Sony's own games are industry-leading, dominating mindshare and review aggregation sites like Metacritic for their quality. Xbox on the other hand has become known for less risky, lower-budget experiences, that while often fun, simply don't create the same level of impact. Sony has also shown a willingness to pay up big money to keep games off of Xbox, particularly in the case of third-party exclusives like Final Fantasy VII Remake.
Unraveling the narrative that Xbox has no exclusives would take a bold move, such as making Fallout and The Elder Scrolls exclusive. Nothing less will suffice. Microsoft will most likely face a backlash from the multiplatform gaming press if it does make Bethesda's games exclusive, despite the fact Microsoft's competition does this with impunity. But you need only look to Netflix and Disney+ and their efforts in exclusive content to get an idea of what Xbox wants here. This is all about Xbox Game Pass Ultimate at the end of the day, and I would think that making those games multiplatform does little to help Game Pass in this regard.
But who knows? Microsoft often moves in mysterious ways. A strategy that seems obvious on the surface, could be problematic when presented with data and info we don't have. Whether they go platform exclusive or not, we're getting a ton of incredible games out of Microsoft in the future, arguably more accessible than ever, thanks to game streaming.
Xbox
(opens in new tab)
Main
Jez Corden is a Senior Editor for Windows Central, focusing primarily on all things Xbox and gaming. Jez is known for breaking exclusive news and analysis as relates to the Microsoft ecosystem while being powered by caffeine. Follow on Twitter @JezCorden and listen to his Xbox Two podcast, all about, you guessed it, Xbox!
They won't be exclusive since every game will also be on Windows, the biggest platform by far in the world. That's far more than Sony or Nintendo do. The equivalent would be Xbox's only.

I think the correct term for this should be Microsoft exclusive not, Xbox exclusive. But completely agree. I believe Microsoft will eventually allow Game Pass on other platforms with unique features that are Microsoft exclusive to promote their platform if they do. For example lack of ray tracing, or specific features tied to their dedicated hardware that exist on the Series S and Series X in the Xbox department. FPS boost that was just introduced for instance may be limited to newer Xbox architecture. Microsoft probably cares less if people are playing it on a separate platform if they are getting their $15 a month. Microsoft loves service based solutions. If people want the extra features they would have to buy the hardware. Having Game Pass on other platforms is like advertising as much as a service.

Hmm not sure sony or nintendo will let a service like gamepass come to there platform... but who knows

so what? if a playstation gamer wants to play, they can play on a PC. Microsoft welcomes your money.

Xbox is also part of Windows.

I think they are used to bring people into Gamepass as that's the end game here. I think the service games stay multiplat, the thing I think is going to happen is Bethesda will operate as itself in the PC and maybe mobile space akin to a Epic Games. That's best of both worlds. I don't think this has anything to do with Playstation.

If they wanted to have Bethesda games on day one in Xbox Game Pass they didn't have to acquire the whole company, the whole publisher with its studios and 2,300 employees. But they did.

They bought the whole package because of the backcatalog and IP righs, their proprietary development tools, their announced but unreleased streaming tools for browser gaming, and the games to come. Also, the Bethesda staff is worth a good chunk of the price. You can bet a majority of the top staff is committed to staying for at least several years. Somdtimes buying a company is the fastest way of hiring staff.

They are going exclusive. You don't pay $7.5 billion to be 'generous'. You make that kind of move to nurture your platform. Every now and then, you can release titles to other platforms after like maybe 5 years or something (similar to how the Switch has become a 'ports' machine). But for mind share, it's got to be exclusive.

Don't forget that Microsoft bought Minecraft because the developers wouldn't make a version for Windows 10, keeping with Java edition only. Once it was purchased suddenly Bedrock edition was heavily prioritized until both versions recently reached more/less parity. The Bethesda deal is not about bringing a famous platform to a struggling one; it's already there.

I have an original Xbox one and love it. But im thinking about buying a PS4, especially due to the great exclusives. God of war, horizon, Spiderman, last of us, got etc. Alle games I would love to play. This is one reason why the Xbox lost the last war. They definitly need more exclusives. Strange thing is that PS4 is more expensive than xbox series s, but still I need those games.

While I agree with the above analysis, I think there is a fourth option between two and three:
Timed Exclusivity. First of all, ES6 and FO5 aren't coming soon. Plenty of time to decide it Sony is worth the cost of porting the big boys. First up is STARFIELD. That can go full exclusive. MS can afford to bury whatever work Bethesda has done on Playstation versions. and there is no installed base to worry about.
Then MS can quietly tell Sony that if they keep paying third parties to keep games off XBOX it will become permanent policy. If Sony limits exclusivity to First party games, MS can, at their discretion, make Wolfenstein a timed exclusive. Say six months. As a test. Hold tbe big games hostage to Sony's behavior. By the time they release GAMEPASS should be all over through browsers. A Sony release may not move the needle enough to matter. Case by case yes, but not all or nothing.
Some go multiplat, some are exclusive for six months, some for a full year, some forever.
If Sony wants war, everything goes full exclusive. One thing to remember is that we now know for a fact that PS5 lacks the most advanced features of Series X|S (its not just 12TF vs 9TF) and MS will definitely request the ZENIMAX studios use them all. And they can easily just target the PS4 for the Sony releases. After all, those are the folks invested in the ongoing series and tbat's the big installed base. Lets not forget MS policy is to tailor alternate platform releases to the platform but also to ensure, whenever posible, that the product performs best on their platform. And their platform *is* definitely more powerful. No need to cripple the DirectX12 versions to make PS5 look comparable, which some developers *might* be doing. (Tin hat time!) 😃 More seriously, just because the Xbox Versions can do 60fps and ray tracing doesn't mean they have to jump through hoops to let the time-delayed PS5 come close. Give them a cheaper version, delayed, and point out PS is less powerful and can't do any better. It's not as if many PS5 versions can actually do 4K/60 with Ray Tracing. Middle ground.
No need to take games from anyone, but no reason to do Sony any favors.
If Sony wants to play hardball...

What is point for first-party publisher to play with some stupid timed exclusivity? They already had experience with that. Rise of the Tomb Rider or Dead Rising 4. Microsoft paid something for production and some people from GGPD team worked on that. Permanent exclusivity or none! For Bethesda? Most of the new games should be exclusive to Xbox. With exception like Fallout 76, The Elder Scrolls Online, etc. Starfield, Indiana Jones game, new Roundhouse or Arkane titles? EXCLUSIVE! Forever, not for a 6 months or year.

Because Zenimax is going to stay independent.
This isn't buying Obsidian and adding it to 343 industries etc.
Bethesda makes a lot of money off other platforms and MS isn't too proud to take other platform's money. But they don't need it as much as Sony needs the games. WRPG gamers are a significant part of the Sony fan base Just remember the angst over original Mass Effect and Oblivion in the 360/PS3 era.
Or think of MS Office for Mac. MS could live without Mac sales but the Mac would hurt without it. So they live and let live.
The point is Sony has been throwing money around to take away *existing* franchises from the XBOX.
MS can play that game but they don't have to. They can make it conditional on Sony's behavior.

Games such as Fallout 76, The Elder Scrolls Online, let them leave the multiplatform + add full cross-play to them. New games, including new IP (like Starfield) or Indiana Jones, should be exclusive to Xbox ecosystem. Sequels? Wolfenstein III will probably be multiplatform (or not necessarily, like they did Hellblade II), but The Elder Scrolls VI, which would be released in 5 years, should also be only on the Xbox Series X|S, PC and Microsoft's cloud gaming. Microsoft wasn't acquiring the entire publisher with their studios for $ 7.5 billion IN CASH to have their games only on Xbox Game Pass on day one and to be a third-party publisher.

Nadella is (publicly) a soft spoken, "kinder gentler" CEO but nobody gets to CEO of a two trillion company by being a pushover. Also, he has proven he plays the long game better than Ballmer. And he has a lot of resources to work with. As in: How much does BETHESDA make off Playstation? A billion a year? That's less than a week *profits* for Microsoft. They won't even notice the difference in 2021 if it means $2-5B over the next five years. If Sony wants to go scorched earth, MS can oblige. Just remember that the long term bet is GamePass on TVs, not consoles or PCs. Start with Samsung. Add LG and VIZIO. Watch people put their money into the TV and sign up for GamePass. Just because Sony had the upper hand for the past few years and has a rabid fanbase with MS in games doesn't make them equals nor does it mean they'll have the upper hand moving forward. Just remember the 360 era...

"In a previous interview, Xbox Game Studios lead Matt Booty said exclusivity on Bethesda games would be evaluated on a case-by-case basis." That was said by Phil Spencer. Matt Booty has nothing to do with that. Until some studios would be moved from Bethesda to Xbox Game Studios umbrella.

Publicly, Microsoft can and will not say anything until the deal is finalized. But given they purchased this studio right in the middle of criticism of a lack of first-party titles, I fully expect future titles to be console exclusive. Even the numbered sequels will be console exclusive as that is an even better enticement to get people to move over. The only thing I see staying on Playstation is current titles. Yes, they will also launch on the PC, but there is an ease to using a console that a PC cannot match for the average consumer.

As a PC only gamer I don't want this war to exclusivity to continue. I don't want to buy several platforms to play the games I want.
To me the wise decision would be to release first-party games on all platforms but we choose to either play through game pass or pay full price on other platforms.

You're covered, never fret.
MS is making DirectX12 common to XBOX and PC so in this discussion XBOX is both Console and PC. And they're putting their top games on Steam with good results.
And Sony is belatedly realizing that keeping their games off PC is leaving money on the table so they're starting to do PC versions. The results so far are mixed at best but eventually they'll get better at it. The "war" is strictly over consoles and control of the living room.
Which is where GamePass coming to TVs (for 2022, most likely) is key.

So, quite literally, "yes, no and maybe"?

TBD.
It takes two to tango.

Scenario 1 is the best option without hesitation. You don't make a massive purchase to share with trivial in the same space, this purchase is to grow the subs in the ecosystem and move hardware to some extent. The other 2 scenario are just not worth a $ 7.5 billion dollar investment.

Most likely a mixture of multi-platform for current established IP, and all future releases to be Microsoft exclusives. The backlash for making pre-existing IP exclusive after acquiring a studio would be too great. Even a timed exclusive would not get a lot of welcomed fan fare either.

Nah they buy sony by the end of the decade... that's the true end game.... /sarcasm off In all seriousness SNE came back from the abyss financially and while they enjoyed some upward trends in the past couple years they are far from being as financially healthy as MSFT for the foreseeable future.... upper management will be key going forward and Japanese companies struggle big time at that game in the ever growing globalization of the business world. Hopefully they'll keep up but there is still work to be done. their strictly business/financial attitude is far from perfect from an investor standpoint

The question is really 'Do Microsoft need platforms other than PC, Xbox or Streaming devices'? Probably not...
Windows Central Newsletter
Get the best of Windows Central in in your inbox, every day!
Thank you for signing up to Windows Central. You will receive a verification email shortly.
There was a problem. Please refresh the page and try again.