Will Xbox make Bethesda & ZeniMax games exclusive? Here are 3 possible scenarios
It's time for tinfoil hats.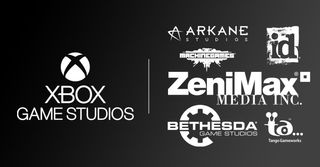 (Image credit: Windows Central)
Update March 9, 2021: The deal has fully been finalized, and Microsoft now owns Bethesda. So far, Microsoft gaming lead Phil Spencer issued comments saying that "some" future games will become exclusive to Xbox and PC, offering no further clarification for big-name franchises like Fallout and Elder Scrolls. Our earlier thoughts on the matter of exclusivity are below.
Tinfoil hat time. Last summer, Microsoft unveiled a blockbuster acquisition of Bethesda/ZeniMax Media, which will see Microsoft's internal gaming content house balloon in size. ZeniMax publishes some of the industry's most celebrated games and franchises, including Fallout, DOOM, The Elder Scrolls, Wolfenstein, Dishonored, The Evil Within, among many, many others.
Microsoft has already been on a massive studio-acquiring spree in recent years, nabbing the likes of Obsidian, Ninja Theory, and Playground Games, and could be on the lookout for even more in the years ahead. In any case, I'm not sure any of Microsoft's big acquisitions will be as controversial as this, once the deal fully closes. And why? It's a question of exclusivity.
With ZeniMax, Bethesda Softworks, id Software, Arkane, and many more studios under Microsoft's wing, it raises the likelihood that many, if not all of ZeniMax's major franchises could go Xbox and Windows 10-exclusive. However, many industry veterans have weighed in to suggest they won't be tied down, citing examples like the Minecraft franchise, as products that are simply too big to be kept on Microsoft platforms alone.
The deal is expected to pass regulatory approval in the coming weeks, most likely by the end of March 2021 at the absolute latest. But what does that mean for all of those juicy games? Will Microsoft finally be able to put the narrative that Xbox has no exclusives to rest?
Let's examine three possible scenarios for the future of Xbox and ZeniMax.
Case 1: All ZeniMax Media games go exclusive
Here's one of the most obvious possibilities, and simply that all of Bethesda's upcoming games will go exclusive to Xbox and Windows 10, complete with day-one access in Xbox Game Pass.
The primary arguments I tend to see against this scenario revolve around Microsoft wanting to make its money back. Also the fact Bethesda games have generally historically been multiplatform, and like Minecraft, are simply too big to be made exclusive. Indeed, Microsoft has kept Minecraft multiplatform, with even spinoffs like Minecraft Dungeons heading out across every platform. Surely that, to at least some degree, might indicate that the future Elder Scrolls, Fallout, and other titles could be multiplatform?
Personally, I think Microsoft very well could make all of Bethesda's future games completely exclusive, despite the hopes of those who prefer to play on PlayStation or MacOS. Minecraft is a service-type game that was already available on other platforms. However, future games like Wolfenstein III and The Elder Scrolls VI have yet to exist.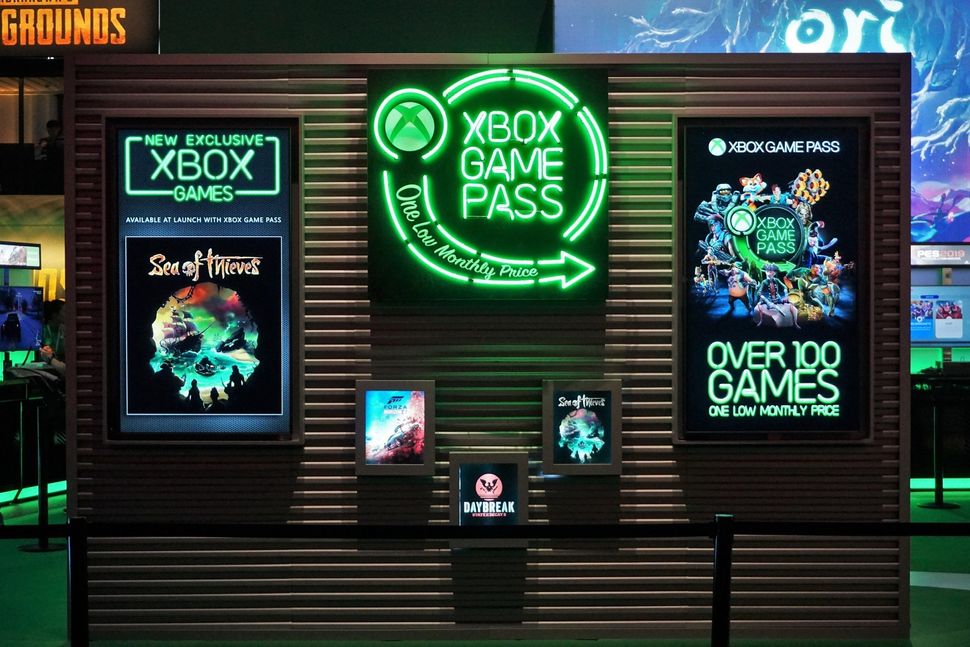 Having these sorts of games as exclusives would undoubtedly bring people over to the Xbox ecosystem in a way that Microsoft hasn't really been able to achieve with its roster of games from previous years, save for the likes of Forza and a few others.
With Xbox Game Pass, it's not as if these games would become completely inaccessible to non-Xbox or PC gamers since Game Pass cloud streaming would see them become available on mobile devices, and very soon, the web. That also drives Microsoft's ambition to feed Xbox Game Pass subscribers. It's important to note that in an interview, Xbox head Phil Spencer himself said he "doesn't need" to ship ZeniMax games on other platforms.
Case 2: The argument for full multi-platform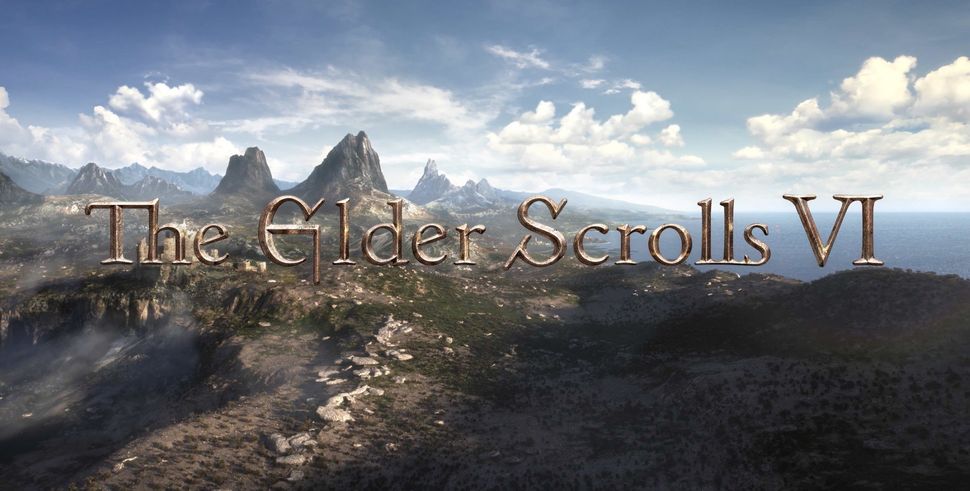 However, it could very well go the other way. Perhaps they will go multi-platform. Perhaps Microsoft sees ZeniMax in much the same way Activision has kept Blizzard as a separate entity, with, at least to some degree, an element of autonomy. Maybe ZeniMax's business model and cash flow rely on multiplatform sales.
Perhaps they simply want to stay multi-platform, and reach the biggest audience possible. Perhaps Microsoft sees the value in engagement above all other things, as long as they can bake an Xbox Live login into those games.
There's certainly an argument to be made that engagement is the most important metric above all things. The more players you have in your ecosystem, the more you can potentially onboard them to other services, micropayments, and that sort of thing. Perhaps the multiplatform games could be used as a "carrot" to dangle in front of users to try and convince them that picking up an Xbox Series S with Xbox Game Pass and All Access would be a more cost-effective option over time, over paying $70 a pop for a retail copy.
However, given the comments from Xbox leaders like Phil Spencer and Xbox Game Studios head Matt Booty, I find this scenario to be the least likely of the lot.
Case 3: The "case by case basis" scenario
In a previous interview, Xbox Game Studios lead Matt Booty said exclusivity on Bethesda games would be evaluated on a case-by-case basis. While remaining vague on the exact details, it's not hard to speculate what this could mean.
Using Minecraft as an example, it seems incredibly unlikely we'll see Microsoft actually pull games from PlayStation or other platforms. Active Bethesda "service" games that exist on other platforms right now include the popular MMO The Elder Scrolls Online, and the shared-world apocalypse sim Fallout 76. Both of these games enjoy on-going updates, with large expansion packs, and consistent player bases. Pulling these games from their existing platforms would be seen as a petty, user-unfriendly move, and kind of flies in the face of their genres. If you have a multiplayer game, ideally, you want as many gamers playing together as possible, hopefully with cross-play. I think we can safely say that Fallout 76 and Elder Scrolls Online, at the bare minimum, will continue to enjoy support on other platforms.
However, this could also extend to non-service type games. One particular scenario which seems to make sense to me, is the idea of keeping sequential games multiplatform as well. In the case of Wolfenstein, for example, the game revolves very deeply around its characters and on-going story. While not a service-type game per se, it would be kind of lame if you'd played Wolfenstein: The New Order and Wolfenstein II: The New Colossus on one platform, then have to switch to another to experience the next installment of the plot. As an example. However, I think in the case of DOOM, perhaps it would be less of a big deal, given that DOOM isn't exactly story-heavy.
There's also a school of thought that "case-by-case basis" could extend to Bethesda's mega-franchises like Fallout and The Elder Scrolls, which sit among the likes of Minecraft and Grand Theft Auto for brand recognition. Making these franchises exclusive to Xbox would be a truly massive move for the platform, but at the same time, Microsoft could be leaving a lot of free cash on the table in the process. But, as Spencer previously noted, Xbox and Windows PC combined is more than enough of an install base for Microsoft's goals.
Here's what I think
If I had to guess, I personally think that the majority of future Bethesda and ZeniMax game studios titles will ultimately go exclusive to Xbox platforms. That includes consoles, Windows 10, and any device that can access Xbox Game Pass.
Xbox head Phil Spencer effectively hinted as much when he said he doesn't need to release Bethesda's games on other platforms to make back their investment and ultimately profit. And that's really the bet here: that cloud gaming will eventually take off similarly to how Netflix and Disney+ boast tens of millions of subscribers on the backs of their exclusive content portfolios. Hell, in the case of Disney+, all it took was The Mandalorian to propel that service to the big leagues in less than a year. I imagine The Elder Scrolls VI or Starfield doing the same for Xbox Game Pass, assuming they don't have existing multiplatform contracts like Deathloop, Ghostwire: Tokyo, and maybe even Starfield itself.
I do also think we'll continue to see Fallout 76, and The Elder Scrolls Online retain updates on other platforms, complete with new expansions and further development. There's no reason to reduce the work that has already gone into these platforms, which have established a presence and community for themselves.
I think there's an outside chance too that sequential games that are deep on the story like Wolfenstein III could also see a release on other platforms so that existing fans aren't left out. However, I think there's also a good chance that Microsoft could simply make those games exclusive too, pointing to Xbox Game Pass for cloud, or even the cheaper Xbox Series S with All-Access payments as an affordable alternative to a native launch on competing platforms.
Sony has shown its teeth when it comes to exclusivity. Sony's own games are industry-leading, dominating mindshare and review aggregation sites like Metacritic for their quality. Xbox on the other hand has become known for less risky, lower-budget experiences, that while often fun, simply don't create the same level of impact. Sony has also shown a willingness to pay up big money to keep games off of Xbox, particularly in the case of third-party exclusives like Final Fantasy VII Remake.
Unraveling the narrative that Xbox has no exclusives would take a bold move, such as making Fallout and The Elder Scrolls exclusive. Nothing less will suffice. Microsoft will most likely face a backlash from the multiplatform gaming press if it does make Bethesda's games exclusive, despite the fact Microsoft's competition does this with impunity. But you need only look to Netflix and Disney+ and their efforts in exclusive content to get an idea of what Xbox wants here. This is all about Xbox Game Pass Ultimate at the end of the day, and I would think that making those games multiplatform does little to help Game Pass in this regard.
But who knows? Microsoft often moves in mysterious ways. A strategy that seems obvious on the surface, could be problematic when presented with data and info we don't have. Whether they go platform exclusive or not, we're getting a ton of incredible games out of Microsoft in the future, arguably more accessible than ever, thanks to game streaming.
Main
Get the Windows Central Newsletter
All the latest news, reviews, and guides for Windows and Xbox diehards.
Jez Corden a Managing Editor at Windows Central, focusing primarily on all things Xbox and gaming. Jez is known for breaking exclusive news and analysis as relates to the Microsoft ecosystem while being powered by caffeine. Follow on Twitter @JezCorden and listen to his Xbox Two podcast, all about, you guessed it, Xbox!