Grounded for Xbox & PC ultimate guide: Story, gameplay, and everything you need to know
Honey, I shrunk the players.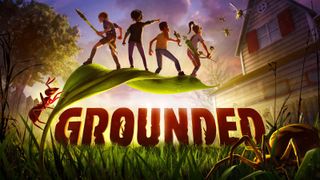 (Image credit: Xbox Game Studios)
Obsidian Entertainment is one of the most prolific and talented members of the expanding Xbox Game Studios family, and is always working on an assortment of projects for the Xbox ecosystem. One such title has been crafted by a small team of passionate developers, and it injects a fresh idea into the bustling, competitive survival genre.
While the studio is also working on the sequel to the hit sci-fi RPG The Outer Worlds and the fantasy RPG Avowed, amongst others, a small team of developers have spent over two years working on the highly anticipated Grounded. This intriguing title shrinks players down to the size of insects and releases them in a suddenly dangerous, wild suburban backyard. Featuring a robust, lively ecosystem of creatures, countless systems with which to survive, and a mysterious narrative leading to a way back home, Grounded is one of the most fascinating new IPs from Xbox in years.
Grounded is already making a case for our list of best Xbox games for survival fans, especially on Xbox and PC Game Pass. Here's everything you need to know about Grounded on Xbox and PC.
What is Grounded?
Grounded is an Xbox Game Studios title that launched exclusively on Xbox Series X|S, Xbox One, PC, and Xbox Cloud Gaming. It's also a permanent addition to Xbox Game Pass and PC Game Pass. Grounded sits firmly inside the survival genre, an area of the video game industry populated by serious heavy hitters. However, Grounded differentiates itself from its competition with a beautiful art design, a singular unique twist that changes everything, and a focus on online multiplayer co-op.
In Grounded, players have been shrunk to the size of mere insects. Instead of being lost in a terrifying wilderness, threatened by the dangers that occupy our real world, players are instead trapped within a mundane suburban backyard. At this size, however, it is anything but mundane. Players must learn how to survive in this hostile environment using only what's available to them, as they attempt to unravel the mystery of how they got here and — more importantly — how they get home.
Grounded is developed by a small team at Obsidian Entertainment. The studio is one of the more recent additions to the Xbox Game Studios family, and is known for legendary titles like Fallout: New Vegas. Obsidian Entertainment is also working on games like The Outer Worlds 2, Avowed, and Pentiment.
Grounded was initially revealed during XO19, alongside plenty of other Xbox games. It was released in Steam Early Access and Xbox Game Preview on July 28, 2020, and has been growing exponentially with new features and content ever since.
Windows Central's Grounded preview, now well over a year old, proved to us this is more than a passion project for Obsidian Entertainment, and that Xbox Game Studios could have another winner on its hands. Earlier in 2022, Grounded crossed over 10 million players, a major milestone for any game, let alone one that is still in early access.
Interestingly, Grounded has been confirmed as being adapted into an animated TV show, which will share the narrative and world of this survival game through another medium. It'll likely be a while before the Grounded show is available to viewers, but it'll be interesting to see if it's able to capture what makes its video game source so special.
Windows Central reviews Grounded
With Grounded's final 1.0 update, Obsidian Entertainment has declared the game ready for a full release, complete with its entire narrative story. Windows Central's Grounded review concludes that Grounded is an absolute must-play title for Xbox and PC players, and is a "stunning survival triumph teeming with secrets, stories, and surprises."
While the ambitious survival-adventure game can be overtly challenging or unclear, especially for solo players, it's an incredible journey from start to finish exploring the vibrant, diverse, and often-terrifying Backyard. It's even better with friends, with Grounded's 4-player online co-op elevating everything that makes the game great. Our own Zachary Boddy capped off their review by stating, "Whether you're a long-time fan of survival games or are intrigued by the rapidly expanding genre, Grounded is an excellent entry deserving of your time and attention."
Ahead of Grounded's release, Windows Central had an opportunity to sit down with Grounded's game director, Adam Brennecke of Obsidian Entertainment, to discuss the game's development journey, the excitement surrounding its launch, and what may come next for Grounded after its departure from early access.
Where can I watch the trailers for Grounded?
Grounded's years-long development journey is packed with videos, updates, and trailers from the team at Obsidian Entertainment, as well as a wealth of content from the Grounded community. Below, you can find only the most important trailers from the last few years of Grounded's life.
Grounded launch trailer
Grounded 1.0 game trailer
Windows Central hands-on
Grounded reveal trailer
Grounded story trailer
Grounded Xbox Showcase 2020 trailer
Grounded "Thank you" trailer
What is the story & setting in Grounded?
The core theme of Grounded is that you and your three friends have been shrunk down to the size of insects in the middle of an overgrown suburban backyard set in the 1990s. Insignificant objects such as children's toys, abandoned food, and plants become massive obstacles, while tiny creatures that humans normally wouldn't notice become enormous threats.
It is up to the players to unravel the mysteries at the center of Grounded — how they came to be here in a shrunken state, and how they're supposed to go home. The machine that initially shrinks you is out of order, and you'll have to explore the dangerous backyard to learn more about the enigmatic person or organization responsible for your current predicament. Fortunately, you'll be aided by a friendly robot, BURG.L, who seems invested in getting you back home and out of this terrifying place.
Secretive locations and landmarks are scattered all across the backyard, including miniature labs that may contain some of the information you need. Grounded's story on passive and dynamic worldbuilding and character building to convey its information to the player, and it works. Players can slowly piece together the truth behind the Backyard and its tiny events by collecting information and audio files, exploring as much as possible, and interacting with the few characters that do exist in Grounded.
Obsidian Entertainment summed up the plot of Grounded in a single succinct phrase: "Go big, or never go home."
What is the gameplay in Grounded?
Grounded is comfortable within the survival genre, and it has all the hallmarks that define the space. Players can scavenge resources from the environment, locations, and by hunting creatures and insects. These raw resources can be researched and used to craft supplies, weapons and armor, and more advanced components. Players can also construct shelters and secure bases, with Grounded featuring a wide variety of building pieces of varying materials, ensuring every base is entirely unique.
On top of this, players will need to monitor their health by foraging for food and clean water, avoiding or defeating any hostile creatures and insects that endanger them, and paying attention to the temperature of the surrounding area. The backyard in Grounded is a treacherous place, with countless different environments to explore and traverse, including thick patches of tall grass, towering stalks of plants, deep ravines and caves, ponds, and more.
Grounded can be played in either first-person or third-person (depending on your preference for survival games), and this camera perspective can be swapped instantly. You can also choose to jump in on your own in solo play or join up with up to three friends in online co-op. However you decide to play, the goal is to survive by steadily searching for better resources to upgrade your gear, collecting Raw Science to purchase upgrades, fortifying your home, using the game's many building parts and utilities, and defending against the many threats that see you as another part of the food chain.
The game also has a full ecosystem that continues to run even while you aren't around. For example, if you kill a particular insect in one area, that insect's predators will look for food elsewhere. In another example, ants are non-aggressive, merely taking food they find. However, if you continue to kill their scouts, the colony will send soldier ants after you. Wolf spiders hunt at night, burrowing during the day. All these factors and more make the world in which you live feel more real and dynamic.
There are many kinds of insects and creatures living in Grounded, and distinct biomes to explore with unique landscapes and ecosystems. Obsidian Entertainment has invested heavily in Grounded's dynamism and diversity, and it shows when you explore the backyard and witness the intersecting, overlapping pieces.
Finally, Grounded features multiple "boss" creatures that provide extremely rare, valuable crafting components and resources, as well as progression through the story. Taking on the appearance of a particularly giant and aggressive spider or even a mantis, these bosses are difficult challenges for players to overcome. Defeating these enemies will require preparation and skill, but the rewards should be worth the risk.
What is the release date for Grounded?
After over two years in early access, Grounded was officially released alongside a major 1.0 update on Tuesday, Sept. 27, 2022. Grounded released simultaneously on Xbox Series X|S and Xbox One, PC through Steam and the Microsoft Store, Xbox and PC Game Pass, and Xbox Cloud Gaming.
Grounded has been available to interested players through Steam Early Access and Xbox Game Preview on Xbox and PC since July 28, 2020. Since its debut, Obsidian Entertainment has perpetually updated Grounded with a constant stream of content updates, patches, and more. These updates have added new areas, creatures, crafting recipes, game mechanics, story content, quality-of-life improvements, community-requested features, and much more.
Grounded's price was set at a consistent $30 during its early access tenure, and this price hasn't changed even after two years of constant content injections. With Grounded's full release, the retail price is rising to $40 across platforms for new players. All players who have bought into Grounded's early access will immediately own and have access to the full release once it arrives, at no additional cost.
What Xbox gaming features will be supported in Grounded?
Grounded is a first-party Xbox Game Studios title, so it should support Xbox's full array of gamer-friendly features. Unfortunately, that hasn't been a guarantee for some titles in the past. Despite being developed by a smaller team, however, Grounded completely embraces the Xbox ecosystem and its features.
Grounded supports the following features and enhancements on Xbox:
Xbox Play Anywhere. Buy Grounded from the Microsoft Store on either Xbox or PC, and you will immediately own the full game on both platforms.
Xbox Network online co-op. Grounded supports full online co-op multiplayer on Xbox, powered by the Xbox Network (included in Xbox Live Gold and Xbox Game Pass Ultimate).
Cross-platform co-op. Grounded supports online cross-play across Xbox and PC, including with Steam.
Xbox cloud saves. Your progress in Grounded will be saved across Xbox and PC using Xbox cloud saves. While these cloud saves are not compatible with Steam, Grounded players accessing the game through the Microsoft Store can sync their progress across platforms.

Grounded also features Shared Worlds, cloud-saved worlds that can be accessed by any invited players at any time, regardless if the original owner is online

Xbox Smart Delivery. Whether you play on Xbox Series X|S or Xbox One, Smart Delivery will ensure you're always playing the best possible version of Grounded with no additional costs or manual effort.
Console keyboard and mouse support. Even on Xbox, Grounded fully supports keyboard and mouse input, pairing effectively with the best Xbox keyboards for those that prefer an alternative to controllers.
Xbox Series X|S Optimized. Grounded is Optimized to look and run better on Xbox Series X and Xbox Series S versus older-gen consoles. As a fun easter egg, Grounded is one of the very first games to be entirely built on Xbox's new Game Development Kit (GDK) for the Xbox Series X|S platform. Enhancements for the current-gen consoles include:

4K at 60 FPS on Xbox Series X and 1080p at 60 FPS on Xbox Series S
Reduced load times across the board
More stable performance
Improved draw distance and shadow quality
Support for High Dynamic Range (HDR) and Variable Refresh Rate (VRR)

Xbox Cloud Gaming support. Grounded is available through Xbox Cloud Gaming, meaning it can be streamed to any compatible device over the internet. Even better, it can also be streamed with the power of an Xbox Series X, allowing Xbox One players to enjoy the higher-quality version of the game on their aging console. Grounded is streamed at 1080p at 60 FPS through Xbox Cloud Gaming.
What is the Early Access & Game Preview for Grounded?
Grounded is being developed by a relatively small team at Obsidian Entertainment, making external feedback vital to creating a worthwhile and polished survival experience. For over two years, Grounded was available through both Steam Early Access on PC and Xbox Game Preview on Xbox and PC. Through these programs, any interested player could jump into a pre-release version of Grounded and help shape the development of the title.
Gaining access to Grounded's early access was simple — buy the game from Steam or the Microsoft Store. Grounded (Game Preview) was also available through Xbox and PC Game Pass, meaning subscribers could play an early version of Grounded for no additional cost.
This approach was a resounding success, as Obsidian Entertainment and the growing Grounded community (over 10 million strong already) delivered over a dozen content updates to Grounded in those two years, with many more patches and hotfixes on top of that. In some cases, dedicated players were able to test updates even earlier than the regular early access through Grounded's Public Test Ring.
Grounded's full release obviously means an end to its Early Access and Game Preview programs, but that doesn't necessarily mean Grounded is done changing or gaining new content. While nothing has been confirmed, Obsidian Entertainment has indicated it's interested in continuing to work on Grounded even after launch, although it's not clear what form this will take for players.
Update, Sept. 27, 2022: Updated for Grounded's 1.0 release, including a new section for Windows Central's Grounded review and interview.
Get the Windows Central Newsletter
All the latest news, reviews, and guides for Windows and Xbox diehards.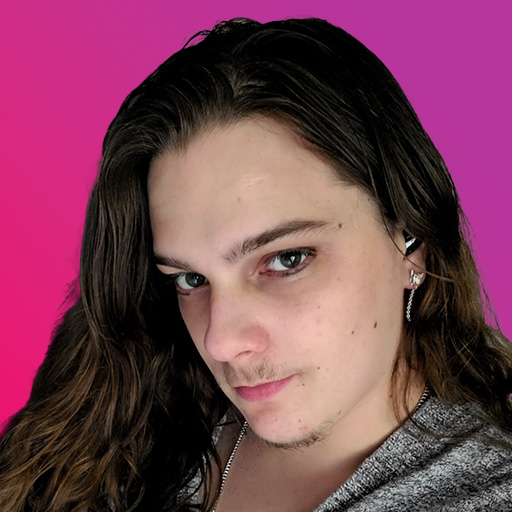 Zachary Boddy (They / Them) is a Staff Writer for Windows Central, primarily focused on covering the latest news in tech and gaming, the best Xbox and PC games, and the most interesting Windows and Xbox hardware. They have been gaming and writing for most of their life starting with the original Xbox, and started out as a freelancer for Windows Central and its sister sites in 2019. Now a full-fledged Staff Writer, Zachary has expanded from only writing about all things Minecraft to covering practically everything on which Windows Central is an expert, especially when it comes to Microsoft. You can find Zachary on Twitter @BoddyZachary.