Beware of cheap fingerprint scanners if you want to use Windows Hello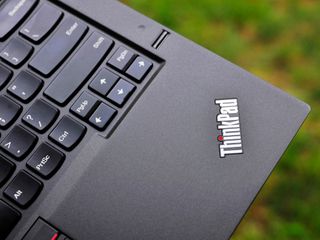 Windows Hello isn't just about facial recognition, there's also a fingerprint aspect to it, too. Laptops like the Lenovo Thinkpad X1 Carbon have a built in scanner to use with the feature but for the rest of us, an external, third-party option is the way to go.
But treat this as a PSA of sorts. Watch out for the cheap, no-name fingerprint scanners you can find online. Because you might not get the experience you're looking for.
I went down that road with the thought process of "hey, it's a fingerprint scanner, right?" But that doesn't seem to be the case. Whether it's a Windows 10 related issue with drivers or companion software or the scanner itself is just a dud, I'm not using my fingerprint to unlock my PC. I'm not so bothered about the financial outlay, but the time spent trying to get it to work is something I'll never get back.
What's worse still is that it's not as easy as I first thought picking one of these up. Maybe it's a regional thing, maybe I'm looking in the wrong place. This also doesn't mean that all cheap fingerprint scanners will be bad.
That's where we're looking for a little crowd-sourcing. If you've found yourself a decent fingerprint scanner that works well with Windows Hello, drop into the comments and share the details!
Windows Central Newsletter
Get the best of Windows Central in your inbox, every day!
Managing Editor - Tech, Reviews
Richard Devine is a Managing Editor at Windows Central with over a decade of experience. A former Project Manager and long-term tech addict, he joined Mobile Nations in 2011 and has been found on Android Central and iMore as well as Windows Central. Currently, you'll find him steering the site's coverage of all manner of PC hardware and reviews. Find him on Mastodon at mstdn.social/@richdevine
Just as a helpful aside, my fingerprint scanner built into my HP Envy would not work with Windows Hello no matter what until I completely reset the PC. Messed up files/drivers can always be a factor too!

The in-built fingerprint scanner in my lenovo thinkpad edge E530 works like a charm.. Thanks to Lenovo.. They have updated almost every driver in my lappy for W10.. :)

The difference between e530 fingerprint generation and newer is that the latter supports two way scanning, from top to bottom and vice versa.

Same problem here... on Win10 my Envy m6-1211s can't read my finger :( Thats sad

The fingerprint scanner on my HP Envy works like a charm. HP Simplepass doesn't work well with W10, and I believe is the culprit in not making the fingerprint scanner work properly altogether.

All you had to do was uninstall the driver on device manager and restart, then Windows detects the hardware again and fix it.

on my HP ProBook the scanner would not work until i went to device manager, uninstalled the fingerprint scanner driver and then searched on windows update for the driver. you can see this thread for more info http://forums.windowscentral.com/windows-hello/371238-fingerprint-scanne...

OOO thanks. I have an envy and i've been holding off for this exact reason. Plannning to do a clean install anyway. Any other issues for you? What model # do you have?

Works like a charm on my HP Pavilion dv4 1506tx

Expand that to "beware of cheap anything" would be fair. ;-)

Lumias are cheap, but they are awesome!

There is a differance between afordible and cheap. Cheap is inregards to poor build quality. Afordible shows there is still value in a product.

That's not actually true. The word 'cheap' does not equal the word 'crap' though, of course, both cheap and expensive items can be crap.

I hear cheap i think crap. They dont say cheap phone on stage for a reason.

I have a X1 Carbon while I'm waiting for the SP4 to come out and I really like the scanner. It's fast and has never failed. But my lock screen is a little messed up looking for some reason.

I have an HP ENVY 15 as well, and found that uninstalling the HP SimplePass software helps Windows 10 use the built in scanner. I think the drivers/software don't play nicely together.

Always beware of things made cheaply. Just because it is inexpensive, though, doesn't mean it's cheap and sometimes high-priced items are made cheap. If you can inspect it and try it in a brick-and-mortar store, do it. Also, read the reviews online for the product, and make sure you read some "real world experience" reviews, not just the paid or compensated reviews that fill up Amazon's review sections. You can tell the difference if you read enough.

I use built-in fingerprint scanner on my HP probook 440 G2 laptop. It works like a charm. Couldn't be better.

Title + main article photo suggest that Lenovo makes cheap and bad fingerprint readers. You should change either. Just a suggestion.

Yea someones initial reaction can be "warning cheap things are rubbish, here's a picture".

If you get a Lenovo laptop with TPM module I suspect it will work. A cheaper laptop without TPM and it won't. I think TPM is key.

I bought one for $12 on amazon and it works great Posted via the Windows Central App for Android

Are you able provide a link or the name of this scanner so others can get it?

Dell Vostro 3550
Works flawlessly

X1 Carbon(gen 2). I had issues at first but I then installed all of the win 10 drivers from lenovos website. Fingerprint scanner works great now.

I too bought a crap fingerprint scanner from Ebay and wasted about £3 and about 6 hours on it. I should have just searched MS Answers. http://answers.microsoft.com/en-us/windows/forum/windows_10-security/fin...

My HP Envy has worked perfectly with fingerprints on Win10. Not even had to add any drivers which is nice as the factory 8.0/8.1 build had so.e awful fingerprint software bloat.

Don't even think about a DigitalPersona (DP) even though they're supposed to work; according to MS all old fingerprint scanners will be supported by Win 10. That's a bunch of hogwash! I own two DP fingerprint scanners that don't do a damn thing even though device manager states that the device is working properly. I'm waiting for the new hardware to come out that's built specifically for Win 10. I bought a Verifi P5100 with un-acceptable usability results; I got valid scans approximately thirty percent of the time and then sent it back to Amazon. The only problem is that I have yet to see any scanners coming out that supports Win 10.

Richard, if you're looking to get another, search Amazon UK for Andoer biometric. I just ordered one. A couple of reviewers confirm it works with Windows 10. Under £10

Did you manage to get it working? I bought one but after plugging it in and letting Windows 10 get the driver for it, I don't see an option for Windows Hello under Sign in options.

Ive been looking into this finger print reader as well, aperently if you configure it correctly it will work like a charm, HOWEVER the driver that comes with it is terrible, so i have found a diffrent one, direct download link: http://global-download.acer.com/GDFiles/Driver/Fingerprint/Fingerprint_STMicro_3.5.1.0_W10x64_A.zip?acerid=635878162345569420&Step1=NOTEBOOK&Step2=TRAVELMATE&Step3=TRAVELMATE P446-M&OS=ALL&LC=en&BC=ACER&SC=EMEA_27​

Hi Richard. What do you think about Jeremy Corbyn's victory? Do you think he could give Labour a new direction? So as I understand does Windows 10 herald a new market for (quality or not) portable fingerprint scanners?

I still have the fingerprint reader Microsoft sold years ago. It worked really well with XP, but not so much with Win7. I might be able to track it down and try it with 10.

Don't bother, because I have the same scanner, and it's just a repackaged DigitalPersona which doesn't work. I own the MS scanner and two other DP scanners and none of them work in Win 10.

That's a shame, but thanks for the info.

Yeah, I dug one out of the cupboard too and was sad to see that it didn't work. Funny how Microsoft have invented fingerprint login in Windows 10 when I look back and remember that I used to do that with Windows XP until it stopped working for Windows Vista. Hmm..

My First Gen X1 works and my old stalwart Lenovo keyboard with Fingerprint scanner built in both work well. I remember at the time buying the standalone keyboard that biometric scanners just seemed to be few and far between despite being excellent ways to speed up logins. This of course was all before "hello" as its been supported in windows for quite some time and now prior to that it would of been the Lenovo app.

thankfully my Lenovo t420 logs me in without problems.. thanks to hello also the first time the PC starts.. Index finger - main account Middle finger - company account :)

Poor photo choice for this article. My Lenovo T440s' fingerprint scanner is flawless.

Real fingerprint scanners that really work are $500 each. The ones you see on PC's are nice, but provide about a 3 on a scale of 10 for accuracy.

$13 from Amazon and works perfectly. Bonus is it works with LastPass, too. http://www.amazon.com/gp/product/B000HHHP7C?psc=1&redirect=true&ref_=oh_...

Got one from amazon at about 15$ like 6 years ago, been using it for Windows login ever since, windows hello is just a new name for the same crap, it should be called "added support for iris and facial scanners"

If I remember correctly, Microsoft worked with AuthenTec to bring built-in biometric technology to Windows, including the domain logon screen using fingerprint scanners.
I think it was in Windows 7 (previous versions didn't support fingerprint, and before someone comments that they had fingerprint working in Windows before that, yeah, it worked, but using a manufacturer-provided authentication plug-in, not built-in). In 2010 AuthenTec, which was an identification software company, merged with Upek, a manufacturer of fingerprint scanners.
This made finding a good, working-out-of-the-box fingerprint scanner for Windows very easy, basically the Eikon USB scanners were kind of the unofficial reference design for Windows fingerprint support and have been working since Windows 7 RTM.
I've been using an Upek Eikon desk USB scanner since then, and it worked flawlessly, just with the driver from Windows Update, plugging into the Windows Biometric Framework without any manufacturer-specific software. Moving to Windows 10, again the USB fingerprint scanner have been working with Windows Hello so well I didn't need to even think about drivers even during the preview. Unfortunately, Apple bought AuthenTec mid 2012, probably to integrate their technology into the A7 chip for Touch ID…
Funny how they always need to buy companies Microsoft is innovating with: AuthenTec when Microsoft is working on Windows Biometric with them, PrimeSense when Microsoft is working with their depth sensor for Kinect,… When you see the products they release, if any, after these huge acquisitions, it leaves you wondering if they really spend that money to improve their products or to slow down the industry for everybody so they have a chance to keep up. The good news is that you can still easily find Upek Eikon products everywhere. They are reported as being no longer manufactured, but seems to have lot of inventory left.
If I had to buy a new fingerprint scanner for Windows Hello today, even considering they are leftover inventory and probably not supported anymore, the current driver being provided on Windows Update and being perfectly reliable, I would still buy one.

I won't buy a scanner that you have to drag your finger across a tiny ass scanner window to scan your fingerprint because the scanners with that configuration, that I've used in the past, have been very flakey/un-reliable in capturing the scan. I prefer the scanners with either an optical or capacitive touch that scans the whole fingerprint at once by placing your finger on the scanner and it captures the fingerprint without the need to slide the finger over a tiny little viewport. All of the Eikon scanners are of that configuration, and I'm not willing to waste my money on that type of technology. I had one of those scanners built into a Dell XPS laptop and never used it because it was too un-reliable to get it to capture a proper scan. It's worthless technology in my opinion.

I never had the Upek Eikon miss a scan, even with the finger not exactly aligned, varying swipe speeds, or fingerprint looking different after taking a long bath, the scanner always identifies me on the first swipe. I've seen swipe scanners that didn't work properly like you mention, but the Eikon really isn't one of these. I also had a scanner with a full-finger optical viewport that was in fact less reliable than the Eikon.

Bought an Andoer fingerprint reader on Amazon UK as some reviewers said it would work, but unforunately I can't see any options for Windows Hello after Windows Update downloads the driver. It does show under Biometic devices in Device Manager as working.

i have the k-byte usb fingerprint devise, it work fine with all updates at this date without the drivers that include in the package on my MSI g60 ghost dragon force gaming super laptop with 16gb ram i7 precessor, 2.8GHZ 4 prosessors 2gb gtx graphic card ssd hd for windows usb 3.0 ---------------------------------- so with theese specs it works for my the first time but when windows 10 whas released i tryied with the including disk and the kbyte program whas not working with windows 10, then i read about not install the small cd driver and i got to to account setting and boom there theb settings whas today when i searched the web for sulotion on my reader that i had almost given up using, i put it away when it did not work, but today i gave it another chanse and stumbled on by accident that usb kbyte works with win10 if you dont use the driver disk, and then i remember that i already had the fingerprint reader from earlier, i gave up for about 3-4 mouth ago, but now i am glad it worked becouse when i bought it it said on the webpage that it works with windows 10, but they did not tell you to forgett their driver disk and go to account setting so i whas mad then, but now i am glad i did not throw it away!!!