Bing offers improved warnings for possible malware and phishing sites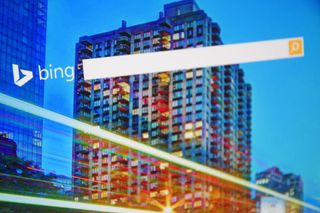 Microsoft has added new features for users of its Bing search engine, warning them if sites in their search results could be possible malware or phishing locations.
In a blog post, Microsoft stated:
In terms of sites that might link to malware, Microsoft says:
In addition, webmasters can now go to the Bing dashboard to find the binaries and links on their sites that are causing the malware warning to be posted so they can remove them.
Windows Central Newsletter
Get the best of Windows Central in your inbox, every day!
I'm loving Cortana in Bing

Does it do it for windows update? Aww yeah, you got bing'd! *High fives everyone*

That's a cool feature. Got to say, MSFT has had a very busy and productive 2016 thus far. Cheers.

Bing is best for porn searches. I use Google for everything else.

I am thinking to buy a new Lumia. Which one should I buy lumia640xl or the lumia650?

Lumia 640 XL is better. I use it, and it is better. Lateef1972

How is it working on windows 10?

Pretty good although i would suggest to stay on stable builds and get a good sd card with mid to high rw speed.

I just saw a updated UI of bing search in Microsoft edge mobile...whenever i search anything, results have a new UI and a hamburger to show my account details and much more