This laptop backpack, which fits devices up to 15 inches, has a premium look that would suit an office but isn't so flashy that you'd hate to walk around with it on a weekend. I've been mostly a messenger bag kind of guy, but after using this backpack for a couple of weeks, it's made me a convert.
It's light, accessible, and roomy, but it does cost a couple of hundred dollars. Worth the price? Here's our review.
Squeezing it all in
Bottom Line:
A high-quality, stylish laptop backpack that looks small on the outside but has a ton of room inside.
Pros:
Plenty of pockets for extensive organization.Terralinq number for safe returns.Water-repellent exterior.Slim, durable design.
Cons:
Straps feel a bit small.Expensive.
What you'll love about the Booq Cobra Squeeze
A lot of laptop backpacks look the same. You have a boxy design with some pockets on the sides and a zipper that runs from side to side to open the compartment. The Cobra Squeeze takes the normal design and gives it some slimming lines, really making it seem smaller than it actually is. It does look like it's being squeezed in the middle, and the overall shape is more like a turtle's shell than a box. A heavy zipper follows the slimming line, and the bag opens wide in the front for easy access to the main compartment.
Image 1 of 6
There are two zippered compartments on the outer sides of the bag, one on the inside of the main flap, and another at the top, which is lined with microfiber to protect your phone's screen. All compartments except the top have sleeves inside them, bringing the grand total of stash spots to 12. I had more than enough options for organization considering I carry a couple laptops, (sometimes) a charger, a few books, and a water bottle. The main compartment has ample padding for your laptop, and is big enough that I could fit a 15-inch Samsung Notebook 9 and a Surface Pro 4 inside at the same time.
Swipe to scroll horizontally
| Category | Specs |
| --- | --- |
| Style | Backpack |
| Dimensions | 16.9 inches x 11.8 inches x 6.3 inches (430mm x 300mm x 160mm) |
| Weight | 2.4 pounds (1.09kg) |
| Material (exterior) | Cotton/PET blend |
| Material (interior) | Polyester |
| Pocket/sleeve count | 12 |
| Colors | Gray or graphite |
The inside of the bag is made from polyester and seems durable enough to stand up against the wear of what you carry around. The outside is a blend of cotton and PET plastic, offering water resistance and a rugged feel that sort of resembles denim. Zipper pulls and the top handle are made from leather for a nice accent and lasting durability.
The back of the bag has thick, vented padding and a channel for your spine, and wearing it fully loaded didn't put pressure on my back or cause it to sweat. A test in the summer rather than winter, however, might change my opinion on the venting. The bag, empty, weighs less than a lot of laptops, so you can keep your everyday carry pretty light.
What you'll dislike about the Booq Cobra Squeeze
Strapping on the laptop when it's full is, for the most part, comfortable, but I did find that the straps were a bit too short to find the perfect adjustment. Disclaimer: I'm a relatively big guy, and it seemed like I had to choose between the connecting clasp occasionally hitting the meaty part of my underarm or having the bag sit too high or too low on my back. This isn't anywhere near a deal breaker for me, and it's a design that's necessary due to the size of the bag.
Image 1 of 4
Other than the strap size, there really isn't much that I can dislike. One thing I did notice is that if you're thinking of toting around a smaller laptop — or in my case, a large laptop and a smaller one — the strap over the laptop sleeve inside only hits one corner. A smaller device might not be completely secured in the dedicated sleeve. Still, as long as you're not holding your bag upside down, things should stay in place.
Bottom line on the Booq Cobra Squeeze
I've thoroughly enjoyed my time with the Cobra Squeeze, and I can see myself continuing to use it for a variety of purposes, whether professional or recreational. The added bonus of a Terralinq badge and serial number means you'll have a much better chance of getting your bag back if you happen to leave it behind on a bus or train.
For someone who's more than six feet tall and over 200 pounds, the straps do feel a bit awkward when trying to find the right placement on my back, but nothing that made me not want to use the bag. The laptop sleeve has thick padding, there are plenty of pockets and sleeves to store your stuff, and the bag is built well and seems durable enough to withstand daily use. Booq also offers a limited five-year warranty for standard defects.
Whether or not dropping about $195 on a laptop backpack can be justified, it definitely seems like you'll be getting your money's worth.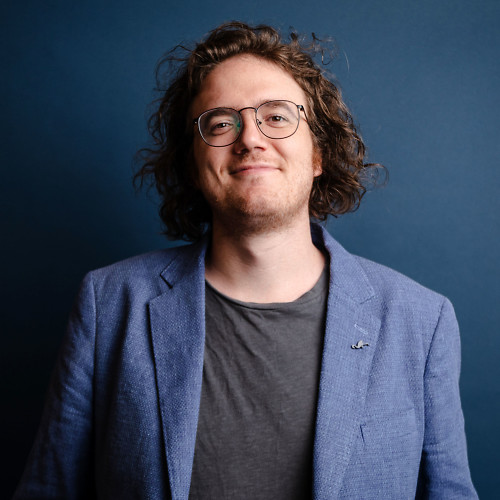 Senior Editor, Laptop Reviews
Cale Hunt is formerly a Senior Editor at Windows Central. He focuses mainly on laptop reviews, news, and accessory coverage. He's been reviewing laptops and accessories full-time since 2016, with hundreds of reviews published for Windows Central. He is an avid PC gamer and multi-platform user, and spends most of his time either tinkering with or writing about tech.