Boston Hackathon produces three super apps destined for Windows Phone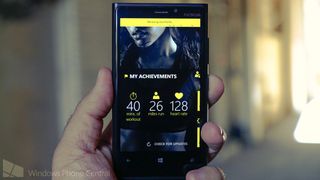 Events like the Boston Hackathon are the places where the next must-have app are born. If you've never been to a hackathon you're missing out on a great event where you can meet like-minded people with a vast array of creativity and talent. Let's look at three of those apps you'll hopefully be enjoying soon on your Windows Phone.
First off, what is a hackathon? It's an event that usually spans a two or three days with all sorts of creative people coming together to learn and build. You'll find developers, designers, and entrepreneurs forming teams and competing against one another. The goal is to build an app or service really fast, sometimes those apps are focused around a goal or theme – like healthcare apps or apps that help 'connect' you. Most hackathons are a testament to what the willpower of a few individuals working together can accomplish in a short amount of time.
Lance McCarthy is a Nokia Developer Ambassador and works at Telerik (they make some cool controls for developers). He also decided to put together a hackathon in his city of Boston. The event lasted two days with teams working on Windows Phone applications. The first day he took 5 days' worth of Windows Phone 8 code camp training and compressed it into 8 hours. After that the devs were free to team up and start working on an application for Windows Phone. They hand until 3:30 in the afternoon on the second day to finish. Teams worked through the night, some working for 20 hours straight to start and finish their app.
When it was all said and done, 43 apps were produced and you'll probably be seeing a handful of those in the Store in the near future.
Everyone who participated was awarded a Nokia Premium Developer Token, which is worth $1500 and includes the following: Windows Phone DevCenter account ($99), Telerik RadControls for Windows Phone ($99), 1 million Buddy API calls a month for 12 months ($1200), and two Nokia support tickets ($198). That's why you should be seeing most if not all of these apps in the Store, every developer now has an account to publish their app. Like most competitions, there had to be some actual winners. Let's look at those.
Third Place – RadLibs
"Third place was RadLibs, by Team Hyland (Jeremiah Bryant, Anthony Russell, Kevin DiTraglia and Bryan Stump) who drove all the way from Cleveland, Ohio to participate! The app is a digital MadLib, which spits out some really funny stories from the user's pre-chosen, random words. They used the Telerik controls throughout the app and even used the speech APIs which made the app even funnier."
Second Place – LockMapper
"Second place went to LockMapper, by Jeffrey Harmon (developer of the successful app, Memorylage). This app updates your lock screen with your current location on a map, and also the live tile, with your current location and the route to your destination plotted! Jeff demonstrates his out-of-the-box thinking with this unique featuring of WP8 APIs and Telerik controls and nailed another home run."
First Place – VTX (Voice assisted Training and Exercise)
"First place went to VTX (Voice Assisted Training & Exercise by Maneesh Moota and Roman Jaquez). It was a spectacular application that leveraged the power of the Telerik Design Templates and RadControls for Windows Phone. It also integrated speech, maps, accelerometer data, backend for user profiles, RadQrCode to share workout routines and much more."
The above apps demonstrate what can happen in less than 24 hours. They are a little rough around the edges and the developers will be polishing them out before hitting publish. Personally, I'm most stoked about VTX. Pair this app with some wireless headphones and you might have the perfect workout buddy that isn't named Ronnie Coleman.
Lance was also on the Windows Developer Show talking about the camp, skip to around the 30 min mark in episode 113 to find out more. Companies like Nokia and Microsoft routinely have coding camps and hackathons like this across the country and globe. A great place to find out about them is here at Windows Phone Central and DVLUP. Any of you guys have an idea for an app? Sound off below.
Source: Boston Nokia Developer
Edit: Fixed the title, wasn't intentional. Apologies and our thoughts are with everyone in Boston.
Get the Windows Central Newsletter
All the latest news, reviews, and guides for Windows and Xbox diehards.