Official Brit + Co. app arrives for Windows Phone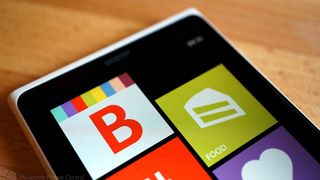 For those who are new to the concept of Brit + Co., it's a website geared towards helping us online folk find savvy shortcuts for our digital lives or even to assist us when in the real world. It's a fun lively and colourful website which seems to lend itself perfectly to a Windows Phone app.
The site covers everything from tech to cooking and has a heavy slant towards the craft side of things. The team lead by Brit has set up shop to teach us some innovative ideas for simple, beautiful and creative living. Read on to find out more.
The app is available for both Windows Phone 8 and Windows Phone 7 so nobody should feel left out of the creative lifestyle action. In a rather lengthy and positive post Brit has this to say about why they have released an app to complement their website.
Funky lifestyle app for your funky phone..
The app itself is made with a good degree of care and attention and does well to fit in with the look and feel of Windows Phone. You'll get access to all the main sections of the site and you can pin news sections to your home screen. Like something and you can share it with your friends via email, Facebook, Twitter or SMS.
Brit's enthusiasm for Windows Phone is nice to see, we're actually ahead of Android in getting a mobile app. Not bad going, in fact it's worth noting what else she (Brit of Brit + Co - yup, it's a mind-bender!) has to say about her Lumia 920:
The app has only been in the market for a few days now but is already seeing some very positive reviews, most of which concentrate on how good it looks. Not bad for the first version but if we were being picky we'd say that the performance was a little sluggish at times even on the mighty Lumia 920. Other than that we'd suggest you get your act together and check it out.
You can download the app from the Windows Phone Store or use the QR code below.
This app is great, possibly the most well designed WP UI styled app on the market and the content is pretty ace, too. The only problem I had, and you can see my review in the Store, is that when you switch your phone (in this case, my 920) theme from dark to light, the colors within the app for content boxes turn black and the chrome around the tiles go the same color. Other apps it may seem like a small thing, but since this app is so far mostly about its design and looks, this might be an issue that needs to be addressed.

Design reminds me a lot of the USA Today app, which is a other beautifully designed app for WP.

I love the USA Today app.

wow this is an interesting app in terms of content to read. Yes, the design is very similar to USA today and even WP Central. I dig the article about LED Light drink coasters. Just dreamiing about an LED Light party right now.

Beautiful app. I wish more developers took the time to make apps as great looking as this

I think it should be noted that the app came to Windows Phone before it came to Android. :-) The owner of the site personally uses a Nokia Lumia 920. http://www.brit.co/windows-phone/

Yep we got an exclusive on an app. It won't make every user switch but it is a start and will help WP in its battle for market share. Go Brit and Co!

An amazingly app that shows a host of innovative ideas. Very easy to use and works good. - Kale Flagg
Windows Central Newsletter
Thank you for signing up to Windows Central. You will receive a verification email shortly.
There was a problem. Please refresh the page and try again.