Broods' latest music video is powered by the Microsoft Band 2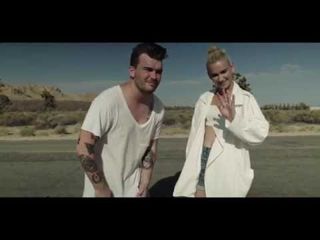 Microsoft has posted a new video detailing its collaboration with electropop duo Broods on their latest music video for their song Hearthlines. The video's creative team used data captured by the Microsoft Band 2 during filming to create visuals layered throughout the finished video.
From Microsoft:
You can watch the finished product below.
You can get Heartlines as a part of Conscious, Broods' most recent album, which is available now for purchase from Microsoft.
See at the Microsoft Store (opens in new tab)
Windows Central Newsletter
Get the best of Windows Central in in your inbox, every day!
Marketing strategy? Posted via the Windows Central App for Android

Meh, okay. I get what they wanted to do. Not sure it translated to the final video. From a pure technology meld with the video, I don't know it worked. The song/artists themselves are pretty good.

LOL went and see the video there is nothing of what they say in the explanation. Just her showing the gadget. Complete BS.

Nicely done. When I read the story, I was thinking "huh, what are they doing, matching the song beat to the pulse monitor? Superimposing an EKG like image over the video?" The subtle approach they used was much better (and provides proof why I'm not hired to do music videos). Even if I didn't know the effects shown were those of a real person, they were a nice graphic touch that complemented the lyrics of a pretty good song.

I dont really see those technologies as significant in the final video. But been listening to broods since Evergreen, they're good.

First, I like Broods. Second, I own a Band 2. I get that this is marketing, but the band was a distraction in the video. If they wanted to do it right, a chest strap would have been much more discrete. There was no need in the video, having it on stage live would be pretty cool though. Visuals from both steps and heartbeats in a performance would be neat.

The heartlight was interesting. Did they mention how they did that? Looking in the mirror with my band 2 on (and daily heart rate turned On)...did not see that on me. :(

They are wearing it wrong. Microsoft always shooting yheir own feet

Where am I looking? ***** song anyway, they are poor Chvrches.

Hmm nice song. Microsoft got some marketing here ;)

Glad they're getting some advertising. Liked their previous album alot.

...the team translated her biodata and energy into stunning geometric visuals. And where are these stunning visuals. I spotted some clichéd SFX that made the performer's arms looks like a heroin addicts, and a couple of irritating lens flasres, but no 'stunning visuals'. A first-of-its-kind collaboration... And the last, too, if that's the best MS can come up with.

Hearthlines or Heartlines?
Windows Central Newsletter
Thank you for signing up to Windows Central. You will receive a verification email shortly.
There was a problem. Please refresh the page and try again.