Canada's Bell gets Touch Pro, Sprint style (Update: Telus Too)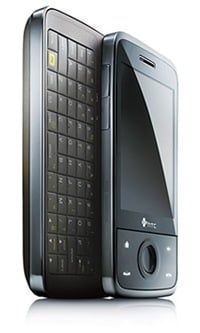 In the Further Adventures of the HTC Touch Pro, Canadian carrier Bell has launched its CDMA version [via] for $239 (Canadian) with the standard three-year contract. (That extra year has something to do with the metric system, we think.)
Actually, you get another $50 off with new service, brining the price of the phone down to a very respectable $189 (again, Canadian), even with the extra 365 days of servitude.
That's all well and good. But here's our thing:
We're all aware that there are two flavors of CDMA Touch Pro floating around out there. Sprint, Alltel and now Bell have one — the Sprint version — and Verizon's on the other side.
The question remains: Why? Until the Verizon Touch Pro is officially released, and that should be pretty soon, the speculation will have to continue.
Hit up any of the above links, and listen to the most recent WM Experts Podcast (about 14:30 in), for our takes the speculated discrepancies, be they processor lawsuit, keyboard style or just your basic Verizon lockdown.
Update: Telus has it (opens in new tab) for $299ca after rebate. Thanks rileyfreeman!
Windows Central Newsletter
Get the best of Windows Central in your inbox, every day!