Chime in: After what happened with Windows Mobile, should Microsoft ditch CEO Nadella?
Satya Nadella, current CEO at Microsoft, is the reason why Microsoft abandoned its Windows phone efforts. But does that matter?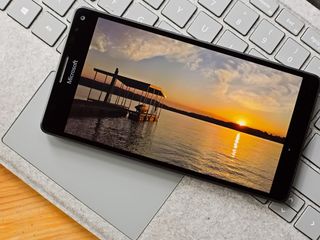 (Image credit: Windows Central)
Windows 10 Mobile is dead. Microsoft's Satya Nadella made the decision to pull back on the company's mobile efforts, abandoning Windows 10 Mobile and no longer focusing on new features or hardware for the platform. This has angered many Windows phone users, because Windows phone to them was their only viable option.
Now, the remaining Windows phone users have two choices, remain on the dead platform that is Windows 10 Mobile with no new features or hardware, and eventually less and less app support, or make the switch to iOS or Android, which isn't something the remaining Windows phone users want to do.
We've seen a lot of Windows Mobile fans express outrage at Satya Nadella, claiming that Microsoft should ditch him in favor of someone who has an eye for consumer products and services. It's easy to take it personally — after all, you purposely spent your money on this platform — but it's worth noting that despite the failure of Windows phones, Nadella has done plenty of great work for other parts of Microsoft.
In fact, Microsoft is making more money than ever, pleasing shareholders and increasing profits in Surface, Office and Azure. So we want to know your opinion, would it be a good idea to ditch Satya Nadella after the Windows Mobile debacle? Or is his efforts elsewhere worthy enough that he should be given a pass for the death of Mobile?
Should Microsoft ditch Satya Nadella after Windows 10 Mobile?
Get the Windows Central Newsletter
All the latest news, reviews, and guides for Windows and Xbox diehards.