Chime in: Is the Windows Store flaky and unreliable for you?
By Al Sacco last updated
If Microsoft hopes to gain ground and then keep up in the busy and competitive app space, while inspiring talented software developers to create apps for the Windows Store, it needs to maintain a high-performance platform and software marketplace.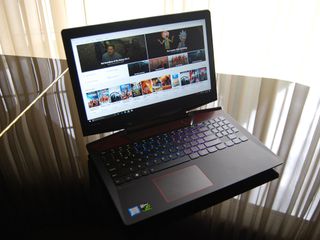 Unfortunately, for some users, that doesn't always appear to be the case.
If you love Windows, as we do at Windows Central, you accept the platform for what it is, and you take the good with the bad, the beauty with the warts. For some users, such as forum member pallentx, those "warts" include reoccurring issues with the Windows Store. Pallentx started a thread to discuss this subject and have other Windows users weigh in:
Personally, I have the occasional issue with the Store hanging up on an update, but if I restart my PC and try again, the problem usually resolves itself. That's inconvenient, but it's not a big deal. However, I can see how the issue described in the thread would be much more annoying.
It begs the question of whether the Store is up to snuff. Do you have constant problems with the Store? If so, what are those problems, and how do you resolve them? Taking it a step further, what does Microsoft need to do with the Store to make sure it keeps up with the competition. Hit the forum link below and "chime in" with your thoughts.
Al Sacco is content director of Future PLC's Mobile Technology Vertical, which includes AndroidCentral.com, iMore.com and WindowsCentral.com. He is a veteran reporter, writer, reviewer and editor who has professionally covered and evaluated IT and mobile technology, and countless associated gadgets and accessories, for more than a decade. You can keep up with Al on Twitter and Instagram.
Windows Central Newsletter
Get the best of Windows Central in in your inbox, every day!
Thank you for signing up to Windows Central. You will receive a verification email shortly.
There was a problem. Please refresh the page and try again.