China launching a second round of probes on the Nokia-Microsoft deal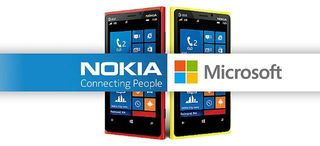 The Nokia-Microsoft deal is marching steadily to a conclusion as being approved by the United States, the European Union, and of course, Nokia's shareholders. However, China is still reluctant to give its word. Recently China's Ministry of Commerce has started a second round of probes into Microsoft's acquisition case. This time the government has a new emphasis: antitrust.
"Antitrust" is a knee jerk reaction -- something that pops up without involving real thought -- when it comes to business related to Microsoft. However, an antitrust probe is ridiculous in this particular case. According to statistics, Windows Phone maintains a very low market share (less than 5%) in China, and Nokia is only a shadow of its former self in terms of brand appreciation. Even if Nokia comes into absolute domination (100% ownership, I mean) within the Windows Phone ecosystem after the acquisition, the impact on the Chinese smartphone industry will be next to zero.
Rumors say that the Chinese government is now probing on behalf of local smartphone brands, most of whom have built their business entirely on low-to-medium range Android phones. These OEMs have been engaging in a heated civil war against one another. The smartphone war, like many other business competitions in the country, ultimately boils down to a price war, cutting the profit margin for everyone involved.
If Nokia "turns into a patent troll", as some have been worrying about, a combined patent portfolio from Microsoft and Nokia could blow many Chinese brands into oblivion. But such a thing probably won't happen if you really think about it: Nokia will keep its own patents, only licensing them to Microsoft through the selling of its mobile division. Thus there's no such thing as "combined portfolio" to speak of.
But anyway, this might be a good chance for the Chinese government, and Chinese smartphone brands, to think again about their actions: If all participants in an industry are competing on such a low level, that everyone is making essentially the same thing, only differentiating from names, prices, and marketing gimmicks, is it worthwhile to go that far in order to protect it? And if a platform is not very legally sound (as Android has been triggering patent lawsuits globally in recent years), is it not wise to at least try out something sounder? By "something sounder" I don't even mean Windows Phone specifically. Chinese brands could invest in developing their own smartphone operating systems, like HTC is doing, if rumors are to be trusted. Nowadays Chinese Android OEMs bashing one another on social media platforms with blunt specs or prices or both (as in "with the same price, you get about 300 MHz more from us") has become quite a tiresome scene. It's about time for some fresh elements in the game.
Anyway, we will keep an eye on the developments of the probe, and keep you informed.
Source: WPDang
Get the Windows Central Newsletter
All the latest news, reviews, and guides for Windows and Xbox diehards.