China's raid on Microsoft offices is part of a new anti-monopoly probe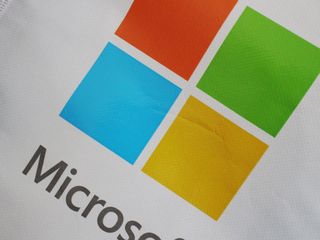 The government of China has officially announced it has begun an anti-monopoly probe of Microsoft in its country, one day after it raided the company's offices in four Chinese cities.
China's State Administration for Industry and Commerce claims that Microsoft has not fully disclosed information about the company's Windows operating system and its Office suite of software products. China stated that Microsoft may be in violation of the country's anti-monopoly law due to issues with "compatibility, bundling and document authentication." However. the specifics of those alleged violations are not currently known.
The government raided Microsoft offices in Beijing, Shanghai, Guangzhou and Chengdu on Monday and obtained documents, e-mails and other content from the company's computers and servers as part of its investigation. In a statement, a Microsoft spokesperson said it was "happy to answer the government's questions."
What do you think the Chinese government is trying to do with this anti-monopoly probe?
Source: Reuters
Windows Central Newsletter
Get the best of Windows Central in your inbox, every day!
Wow this is crazy. Google probably had something to do with it. Jk Can't wait to hear more though.

You ale a disglace to youl famiry

Disgrace to the fam? What does the fam gat to do with his grammar

Trying to take over the world...

This is not the first time that Chinese government has been a d**ck to Microsoft. Revealing the android patents for one. They are doing their best to screw Microsoft's business and trying to make up some excuses.

Wo
.somebody is pissed off for no reason...

That's very common on continental china. A US company always lose cases because China objects that the MSFT have a monopoly , when the case is that they want just to torn apart MSFT.

They prob want to copy and make cheap version. Look at the fake iPhone, costa coffee, bmw etc

That does make sense as a motive.

Say goodbye Microsoft, say hello MacroShaft. 买口杀发

Maybe kingsoft was beind this lol.

If they suspect Windows is monopolized, then simply don't use Windows.
They can't just raid their offices! I'm pretty sure Apple monopalized but no one there did anything because it's "Apple"

Because Apple isn't on most of the computers in the world. This is 100% for China's cyber warfare department. Just hope MS isn't stupid enough to keep code there.

Totally agree with you. Apple, Google so easy to hack you find us and Chinese using both to spy. Microsoft I bet it's a harder target and they want access.

I had the same thought. The Chinese government stopped using Windows on government computers but everyone else like the West use's Windows on the majority of their computers.

They are trying to find out when Lumia Cyan update will be available for all phones :p

LMAO. You made my morning.

You made my millennium...

They need to wait, as they could ask that question to Chinese Cortana on 30th ;)

You made a mosquito bite me

You win today's comment section.

siero2h, you made my night too, haha!

Great. comment of the year

I literally LOL'd for real

Lol. I mean, its sort of always been a monopoly, but why now? They about to get the Xbox one, think they would be happy.

There's no PS4 or Wii. So a monopoly, and they're wondering how Microsoft pulled it off. That's my guess at least.

so uptil now they dont have gaming consoles in this country .. they dont even have a xbox one out there yet. dont even know what the hell you are talking about. You clearly dont know how they are allowed to offer gaming consoles there now

China has always had the current consoles. They were just black market which China looks the other way on. They're to busy manipulating their currency. The XBOX One us just officially the first legal One. Posted via Windows Phone Central App

I think the loophole is considering the XBO as more of an entertainment device as opposed to a console. That and maybe they agreed on letting Hu and the gang spy on you with the help of Kinect

Yes. The Chinese have been known to place monitoring devices in their cell phones and other consumer tech.

I know. Did they raid the Parker Brothers offices where they actually make the Monopoly game?

They are not commies anymore.........

It's sounds like a ruse. They're probably looking for something more specific.

Yeah, they're looking to filch IP from Microsoft.

Or might be some noodles or fried rice ;)

They're looking for designs to rip off

I don't know why they are so upset, they just use one Windows license for the entire country, copied a billion times

This is actualy not true. For normal consumers, yes, 90% don't. But Government and big organizations always buy legal copy. Chinese Government also proactively work with MSFT to crackdown illegal downloading.

That seems redundant. The Chinese do not have an open internet policy. Most of the internet is censored. I'd think it would be relatively easy to crack down on illegal downloading.

Are they joking?? Does China have Anti-Monopoly laws? OK then I want to report the Chinese Communist Party to the Anti-Monopoly department. Last time I checked they had total monopoly of all votes! Hey China... better clean up your own front yard first...

Anti-monopoly, yes. Copyrights, no.

Hey Bruno, I guess that you're one well educated emigrant, who knows everything about the Chinese Communist Party, but the last time I checked my Google, the largest foreign holder of U.S. debt is China (as we know the USA is the greatest country in the world where monopoly is a forbidden word) , which owns more about $1.2 trillion in bills, notes and bonds. So I guess that the nasty commies know better what to do with their own country and laws. So.... Hey Bruno.... chill now and stop Butting into people's Life's and mind your own damn business and keep your mouth shut. It's not your place to start drama ;)....


Nope, he was right with emigrant.

That may be, but the Chinese debt is rising exponentially quick due in part to a slowing economy and an aging population(like the US). At the current rate, if left unchecked, the ratio of debt to GDP will reach 250% within a rather quick time frame. ..... That amount of debt will be way over twenty-six trillion. So be it democratic or socialistic every form of government believes it can sustain such massive levels of debt. They're always proved wrong. And the people pay for it everytime. ...... And the US is the greatest nation, but not for anything it has ever done. Rather because of the US Constitution. Without misinterpretation by biased, racist or any other malevolent intent that document gives man rights the government cannot take away. Rights many people do not possess. And that is the only reason the US is the greatest nation on the planet. Unfortunately our government has decided to overrule it without the consent of it's people.

Good speech, but you totally missed my point... Am I wrong about that the Chinese Communist Party has monopoly on the voting in China? You seem to avoid that fact... If so, is it not funny that the country has a departement against monopoly. I have nothing against chinese people and can only congratualte for the money China are making. Hope it benefits the people.

Thank you for the reply Bruno :) No, you're not wrong about the political system in China. Since China is a socialist republic run by one party, there is no way another party to take the control but this is connected with the whole idea of the Commies. And still with estimated population of 1 400 000 000 I guess that it won't be a big problem to change the political situation if they are not satisfied in some way from the current leading Chinese Communist Party. We've withnessed such changes all around the globe, so there should be some reason, for the Commies to be still there. Never mind. China is a perfect example of mixture between closed political system and a Мarket economy. I guess that you're not suprised by the fact that biggest companies and corporations have their manifactures located in China. Futhermore we have China as one of the biggest exporters of stocks and goods, placing their production all around the globe (exept North Korea I guess :D) My point here is that you should be more broad-minded about China, because they are not pure representative of the Communism, as USSR and the former East European block* (*another topic). They are doing it well and there is a lot more to expect from them. Give them some time and you will be suprised how their country will be changed. I admit that now thier people live in bad conditions, but this country boost should be set by the present generation and the fruits will be picked by their successors.

Is this really because they're so sore about Windows XP, a 13 year old OS, no longer being officially supported? Can hardly be a coincidence they have also banned Win8 from all government-related computers (which is petty) over "security" concerns and now they're talking monopoly? Have they raided Apple or Google offices too? I'm guessing not, which tells you all you need to know. China's government are just being bi*****.

Maybe they are looking for the XP updates that companies have to pay for.

This was my thought too (the XP part)

Exactly. I think it's safe to say that they are pissed that Microsoft isn't providing them with the source code for windows 8 - "Microsoft has not fully disclosed information about the windows operating system..." They will claim that they need to inspect the source code due to "security concerns". The authoritarian Chinese government is the only entity allowed to spy on the Chinese people right? But under that ruse they will take the windows source code to their "government approved" software developers to remove the cloud and registration code and recompile it for the own use. Effectively and permanently pirating windows 8. They are probably doing this because Microsoft has gotten better at preventing pirating and they need to see the source code to do just that.

China a country that wants to rule the world but treat and exploit their labours as slaves.

It is not China that is trying to exploit the labour. it is capitalism who does. Chinese Government tried to increase minimum wage and provide more benifit to Manufactore workers. Now look what happened? lots of business move out to countries that can provide cheaper labours, such as Vietnam or India. Guess who to blame? Those business men will always find a way to maximize profit. That is the fact. It has nothing to do with China. Please make yourself educated before posting any comment. http://www.businessweek.com/magazine/content/10_21/b4179011091633.htm Also, China does not want to rule the world, but only demands to be treated fair. Did you ever heard of news that Chiese military gets invloved any regional confilicts aboard? In fact, they are more focus on ecnomic growth, than recent international fairs (which then was also accused by US and UK).

Well china sure as hell keeps focusing on invading Indian borders.

It doesn't matter what form the market takes, greed overruns each one every time. Be it heavily controlled by the government or be open and by the people. To simply say capitalism alone exploits labor would be disingenuous and devoid of any facts. ......... With government control, the government decides who wins and who fails. It allows corruption and the creation of two classes. Poorer non governmental class and the richer well connected government class. With this structuring the ability to succeed is severely hampered. It creates the very elites opponents of capitalism bemoan about the free market system. .......... In an open market greed very much exists. It's a human trait that envelopes all economic structures. It can't be avoided. But there is a difference, with the free market the ability to success is open to all economic classes and not just the government or those connected to it. ...... The opportunity is greater in a free market than those regulated under complete government control.

And china is not economic centric. It's military has been expanding rapidly with the Chinese declaring economic zones across massive swaths of land. Lands that belong to it's weaker smaller neighbors in a clear violation to international law. ... When those very same neighbors tried to raise this concern in a diplomatic forum (UN) China aggressively rejected every attempt to resolve this issue peacefully. So how can China ask anyone to treat them fairly when they refuse that same request to those nations that cannot stand up to defend themselves against a Chinese military more powerful than they? ... So no, china is not economically centered. It has proven that statement false on many occasions.

This sounds like the Chinese government trying to sabotage relations with Microsoft for some reason. They do hold a monopoly on Office products and PC operating systems. What does the Chinese government gain from this? Microsoft withholds trade secrets but I fail to see how that would be unfair. This is an odd move.

They do not. Google and apple offer both operating systems and office products. Stop repeating 1996 monopoly BS. People just hate on Microsoft because MS Office makes offerings from Apple, Google and open source look like useless children's toys. Offering a superior product != a monopoly.

Back in 1996 I would argue that word perfect was a better product than word. But Microsoft totally used their muscle to squash word perfect. Love the 2013 version of word though its definatly best product yet.

yes, back then I was a loud critic of Microsoft. I didn't like word or excel better than wordperfect or lotus. That was before they shifted their macros to vba. after that I became much more on their side. This china thing is just silly, though. I don't think any of the big tech companies make their programs more cross-platform friendly than MS these days. I mean, look how much we complain when skype gets updated for android before wp...

Monopoly of pirated XP copies?

Call me cynical, but I think this is just their way to get revenge on MS for ending support of Windows XP. Now the hundreds of millions of pirated copies of XP in the country are more vulnerable.

You're right, actually it's tencent charging MS, rumors from our Chinese forums

If its the pirated copies, it shouldn't be a big deal, they can download the pirated latest copies of windows family products and deploy windows 8.1 to millions of devices in few days.
I believe there has to be another party who made the accusation most probably a competitor in the field who knows the Chinese laws and trying to use it in the game.

Confirmed that China still lives in the 90's

Kill all the stupid Chinese copiers OEMs.....

No, this is them being dicks for ending XP support and killing the manufacturing jobs. They've been trying to do everything to hurt American companies and promote Chinese companies and this is just another way. They've already done the same with Apple and will probably do the same to other American companies.
Hell, they may even be looking for a bribe.

common ms, just quit the Chinese market

But Microsoft has to give support for that one and only legal copy of windows in China.

Lol. I can see it. China government handing over MSFT IPs.

Of course they don't. It was the first copy of XP with the FCKGW key :)

This is actualy not true. For normal consumers, yes, 90% don't. But Government and big organizations always buy legal copy. Chinese Government also proactively work with MSFT to crackdown illegal downloading.

That's y the Chennai plant in india was importana for manufacturing. I knew china will throw tantrums. Microsoft is respected a lot in India by the govt and the engineers. Microsoft has contributed largely with them. They should try something here too instead of just china which govt is communist.

given the whole tax debacle?

True. U.S. regulations and taxation of companies is outrageous. They ensure that on the American side, things are less enticing and less competitive to that of our international counterparts.

It's a witch hunt. Nothing more.

All Microsoft needs to do is turn off the product activation keys of illegal copies of Office and Windows in China, then enjoy the show.

Yea, the one thing open in the great firewall of china, is the route to MS Activation servers.. xP

Well if it happens sometimes I'll to enjoy the show too. Many of us will.

Wouldn't that shut down the Chinese government? Did I say that?

Problem is that it isn't that easy. Most pirates are exploiting an offline solution designed for Enterprises/Government where you might have two or three KMS license servers for an entire building/branch. The exploit covers everything from XP to Windows 8.1. It also exploits VL editions of Office from 2010 to 2013. So no easy fix for them....

This is actualy not true. For normal consumers, yes, 90% don't. But Government and big organizations always buy legal copy(pls google this). Chinese Government also proactively work with MSFT to crackdown illegal downloading.

Screw them pull out of there country. Then we will see who cries. Leave them high and dry. As in no importing or exporting to or from the US. For any US company.

but then who's going to be buying US debt?

The US needs to seriously over haul there spending and debt anyways. Stop sending money on other countries and help ourselves out. Besides Chinas one country. Not the end all be all.

Around $5.6 trillion of US debt is foreign held, China accounts for roughly $1.18 trillion of that so approximately 21%, so a very significant portion of the foreign held debt. And they have the largest YoY increase in US Debt acquisition out of all foreign buyers. Defense, Healthcare, Pensions, Interest, Welfare, Education , Transportation and General Government, account for 96% of the federal budget, none of which related to other countries.

Whomever else wants leverage in American affairs. Japan is the second largest holder of US debt. China's holdings are only slightly more than Japans, but not by any significant margin.

We, (the west) should start manufacturing our own things again. It will be a little more expensive, but it would create a lot of jobs. Imagine the US Debt would disappear. Then chinese companies would have to compete on innovation, quality, etc..

That's a great thought, but unfortunately it's not that easy. Simply manufacturing own things again will not make the debt disappear, also given the cost discrepancy between US and China it won't be just a little more expensive.

No it wont be just a little more expensive. But these companies don't need billions in profit just to pay there CEOs in multiples of millions just for bonuses alone. There's things that can be done to get the US back on track. But that would have to stop the gov large handouts, lobbying for the corruption, and a reorganization with in our selves. I don't see this happening though as its illegal pretty much to protest now and online vote ballets can be changed so fast to what they want it to be. Just look at presidential votes since the electronic ballets have come into play.

Once again a little too general. It sounds great but it's not correct. A large part of CEO comps is share options, so if the company performs well they earn extremely large paychecks. Some have salaries in the millions, but share options are typically what make it's a very large figure. So reducing CEO pay won't really solve anything on it's own, and the companies will always focus on maximizing profits, not because they have to pay CEOs "multiples of millions" but because they have a duty to do so for their shareholders. I agree that corporate sponsorship of politicians needs to end though! The rest needs to be proven!

Not saying to need to pay less. I'm saying they have the capital to do it. They just wont. No company share holder or not needs billions for profit. But its these same billions that goes towards lobbying and such. So the thing as a whole needs to change. Not just one aspect.

"No company share holder or not needs billions for profit" - what is this based on? Did you actually do a poll of shareholders and companies that said we don't need billions for profits and we're not focused on increasing our profitability? But I do agree that companies shouldn't be allowed to lobby or "endorse" politicians.

That's the thing. If they needs billions or more its just greed in the end. Look at the cable companies. Horrible. They all have low CS scores. Why is that? Because they gouge and then lobby. Its obvious that everyone wants more and more. And why wouldn't they? But what companies fail to see anymore is that if your employees are happy, then the consumers happy and profits go up because of that. Moving companies over seas, laying off employees, and then raising prices for more lobbying or bonuses or what have you is messed up in many ways. This is why I say bring back the work. Truly focus on the people again. And things may turn around. Its the top 1% in the world that screws the people over in the end. 1% meaning Gov., certain billionaires and companies. This is world wide though and not just for the US.

Are you willing to pay for your WP if it's going to cost double or triple what it is now? TV? Most appliances? Can an average American afford doing so? It's funny you bring up cable companies, but most of their activity is actually US based, perfect example of how staying at home or bringing stuff home doesn't solve anything. It's all about competitive advantages, US needs to increase innovation, by investing in it's people, which means making things like healthcare and education more affordable and accessible, both of which you've failed to mention. You are quick to point to corporations earning billions and ripping people off, look at what your universities are doing and look at how much their senior administrators are getting paid. Then look at where US is in terms of reading, math and sciences. You won't solve economic problems by simply bringing back blue-collar jobs back home. There is no point in bringing back things that other countries do either better or cheaper, that's not where the competitive advantages lie.

Cable companies, US based but owned by people that run the world. We already pay two or three times what our phones are worth through contracts. But its like I don't have cable for a reason. I'm not paying a premium for 3000 channels I don't care about. I'm also not paying to fund athletes outrageous incomes. If a company makes a deal to bring something to the consumer like that, the cost shouldn't be spread throughout all its customers. As far as education, yes it needs a rework. Especially k - 12. But when it comes to college I don't care as much. Because those are just straight up businesses that are more for profit anymore. Its kinda like prisons. There private business anymore. And its just about filling the space with people no matter what. If things get back to what matters more for everyone in general things may end up ok. Healthcare is a joke as well. And its definitely not Obamacare that's the way. I agree its needs a change but not one that forces people to do what they don't want. It should be simple, you don't have coverage then you pay more. Not still being raped even if you do. But then the problem is with the companies again. They want to say the economy is better but its not. Look at retail, you need full time positions to get healthcare but companies only offer part time to avoid paying more for that. Then partly because of that people are forced to work 2,3, or even 4 jobs to help pay for things for there family. And yes it is the blue collar people that matter. The world wouldn't turn with out them. Blue collar jobs mean more money for the avg Joe which if done right. But there not anymore.

Stop being naive. Chinese Government tried to increase minimum wage and provide more benifit to Manufactore workers. Now look what happened? lots of business move out to countries that can provide cheaper labours, such as Vietnam or India. Moving back to US? Only dreaming about it. Guess who to blame? Those business men will always find a way to maximize profit. That is the fact. It has nothing to do with China. Please make yourself educated before posting any comment. http://www.businessweek.com/magazine/content/10_21/b4179011091633.htm

If you would have read our comments, you would have been educated on that we in general were discussing more than just china in general.

The very premise of a business is to make a profit in return for a service or some product. I never understood how this logic escapes people. I don't care what some CEO makes, if it's done legally it's none of my business. And any cuts to entitlement spending most likely will never materialize. The lie that taxing the rich more will sustain such exuberance has completely lulled the masses into complacent denial of our dire financial reality. ... People believe what is easier to accept. That the dollar will remain the reserve currency of the world and we can keep spending without repercussions. A rude awakening is on the horizon.

Will they also ban political parties which have a monopoly on political power??? ;-)

There isn't another. It's one communist oligarchy.

They're investigating on the monopoly of blue in the Windows logo and of red in the Office logo.
No, obviously they're looking for unreleased Windows XP updates.

Fuck off China. China is not a country because of their government. Their government are pigs that don't deserve to live. I wish somebody would drop a bomb on the government building. They can't be even pigs. Pigs are better than them. Die government, die. I wish you all the worst Chineese givernment

Denying the human rights of the people of the Chinese government and insulting the Chinese people in general makes you just as bad as the government you criticise. But I bet you'll just insult me as an answer....
Grow up (and have a nice day, nevertheless :).)

It is a bit much. I do believe the government deserves to be dissolved, but not at the expense of innocent civilians.

Chinese government wants something. Either extended support for XP at a better price or "enhancements" to MS products sold in China that will permit monitoring. The harassment will stop if MS gives into the demands.

China: Don't live and don't let others live

*Disclaimer* The following satirical comment is in the style of a backward thinking (hypocrite?) and not actually my honest viewpoint, I actually think it's a silly way to think. So silly in fact it bears irresponsible repeating! (So which is the really messed up part, all three?!) I'm clearly nuts..... @_@ What, are they still stuck back in 2004??? That's what happens when you're not on the up and up of the day to day in the world current events! So ends this horrible charade... =[

They're looking for soy sauce virus

So a single party, undemocratic party is investigating MS for monopolistic behaviour. Riiiiighhht. I bet there's only one State Administrative Department as well. Is anyone investigating that monopoly?

I think MS should do a raid to all Chinese offices. Then we would see who's really violating the law!

Seems like a profitable idea

Press Pause for a second, my popcorn is ready.. :D

China's move is likely a response to Microsoft moving its manufacturing to Vietnam, Brazil and Mexico. We will see how they respond to other companies moving away from China.

By that logic they should ban themselves. They have a monopoly-stic government.

Prolly they r raiding MS offices to find out lumia and surface blueprints so they can relaunch chinese copies of lumia and surface... :p

कानून तोड़ना बंद करो बदमाशों

The Chinese government wants to steal ideas for their own OS. This is all a scheme to do what they have done with American products. Steal the idea of the intellectual property. They been caught in copying products like the iPhone and iPhone store. The Chinese government is going overboard. They have been in violation of hacking US business and stealing IP. I say to Microsoft. Leave them and let them fens for them selves. They are only going to make things harder to do business when their OS is not compatible to the rest of the world which uses Windows.

Someone forgot to send "the payment".

"We haven't been able to pirate Windows 8 as much as we did XP. We need source code."

Stupid Chinese government. Never runs out of shit!

China probably has an issue with Microsoft's antipiracy in its software. If anyone should be a target it should be Google.

Spot on dude! They want free software and if they can't get it then they will harass you until you give them what they want.

Funny thing but ms,still making phones in China,I would stop the production and leave the country,I don't know why all the enterprises likes the communist china for do business,if china is proven be a country who don't respect their laws and this is prove of that, I wonder if to apple and foxconn have made the same thing as Apple and Google are monopoly in the phone market.

It's like the well-worn riddle, "Where does an 800 lb. gorilla sit?" Answer: "Wherever it wants." China is the world's current 800 lb. gorilla. President Nixon opened the trading door with China 40+ years ago. Chinese students were welcomed into America's major universities and their expertise in math, science and engineering were a benefit to China when they returned home. According to many, President Clinton's policies made it easier for the Chinese to covertly gain access to American business, manufacturing and military technology. Today, it is common knowledge that any American enterprise that does business in China expects to have it's products and patent's stolen by the host country and that the legal system is stacked against foreigners. It this "office invasion" an example of sabre-rattlling or a portent of greater restrictions to come?

It is true. Under the Clinton administration the Chinese began their espionage campaign against the US. The Clinton administration knew this but did nothing to counter it nor address it. They left the Chinese theft unchecked.

Well, I just got the word that we will have our cyan update for 1520 by tomorrow which benefits me. Thanks to this raiding our govts made

Although I'm normally with the Chinese government on monopoly issues... I have to object this time. What monopoly? Android has a virtual monopoly on the phone market, and nobody is frelling Google about that situation... The first comment maybe right, this seems suspicious and Scroogle could be behind it... They want a piece of the office suite market because their crappy version doesn't cut it...

Yes, Google that had its own fair share of run-ins with the Chinese government is now manipulating said government to undermine Microsoft

Yes, they should, and develop a virus for any Ms product using the Chinese language pack to immediately flatten the device. Ha ham

Because Google has a known contractual relationship with the department of defense. It's a factoid that pushed me further away from the company.

There trying to steal trade secrets by "confiscating" evidence.

I would guess they're looking for a way to either pirate Windows 8 and Office and/or looking for source code to build a state-sponsored Chinese knock-off.

Umm... if anyone is a monopoly, Google is. Look at the amount of companies they've absorbed and the various industries they are trying to dominate. Microsoft has already dealt with that crap and are the most open ecosystem compared to them.

There is NO monopoly in the computing world. That is ridiculous. Dont like Ms, goto google, apple or Linux I dont get their reasoning. There are other companies creating similar product. Got to love communism where the government does whatever the eff they want. Just like Russia again now.

To probe for Anti-Monopoly, they raided offices and take emails, documents, and other contents of company's computers and servers for investigation! Unbelievably, paranaoid and greedy government of China.

Sounds like more bull s#*t to me. Raiding offices isn't going to show a business is a monopoly. Which now days Microsoft isn't close to being a monopoly. Poor excuse.

We should just bring hounds back to America. Companies like Apple and Microsoft should just move all offices back here and just sell digital content in those countries.

The only allowed monopoly in China is the goverment´s one............

So I get from it that they wanted free stuff as in the "other" things confiscated. Make illegal copies!!! Screw china. Honestly though, whatever they are doing, it isn't right.

Microsoft, ear me out: Portugal loves you waaayyy more than these stupid chinese government, so please release Cortana here instead!

What a lame excuse. Since when has the Chinese government been interested in making sure things are "fair"?

I thionk one good guess is that they're trying to build a case to further be rid of using an American toolset. They've been trying to switch over to local software and tools since the Snowden leaks, and Microsoft's been fighting to keep their contracts and such. So I'd wager when they found it hard to leave, they took issue with it and, being that most of the organizations that wanted to leave the ecosystem was the government, who better to address their concerns about this being a trap than they themselves (O_O)

Probably trying to get those windows 8 licenses for free...

That picture has a crease in it....

I'm about worried what happens with Xbox one over there..

There are probably millions of pirated MS software in China, nonetheless, other softwares too. That should be the focus of their investigation.

Just stop buying things made in China. ACTIVELY avoid it. Tiawan is a n option, so is South Korea, and Japan. If it says "made in China" skip it. Also if it says "made in usa" look underneath, as I've seen them import things from China and then cover them with Made in USA stickers (the stickers, to be fair, were made in USA).

Nothing in the UK is made in the UK. So we're forced into it.

Stop being naive. Chinese Government tried to increase minimum wage and provide more benifit to Manufactore workers. Now look what happened? lots of businesses move out to countries that can provide cheaper labours, such as Vietnam or India, Brazil. Made in US? Only dreaming about it. Guess who to blame? Those business men will always find a way to maximize profit. That is the fact. It has nothing to do with China. Please make yourself educated before posting any comment. http://www.businessweek.com/magazine/content/10_21/b4179011091633.htm

Considerrjng that the Canadian national research council just had a major Chinese based hack, maybe they are on to something....

Microsoft should cut China off from their services

Why is China so butthurt about XP lately

Atlas Shrugged, Chinese edition?

Can they come do this to my local telecom company?... Please?!

Not until their army conquered your province XDDDDD

Guess what, cyan finally roll out in China today . ;-)

a political monopoly goverment did anti-monopoly probe? that's ironic.

According to other news sources, Chinese government did this , only because Microsoft ceased the further technical support for Windows XP worldwide beginning this April. However, I really don't buy it, because not matter what these foreign companies do in China, no matter how harmless these things are, once you make Chinese government upset, they will screw you up like hell with everything they get, that's the only deal. For thoses wondering investing in China will make big money, I suggest they can stop dreaming, since it is like you cannot win too many in casinos, or they will find goons to "take good care of you".........

I said hey bull shits I'm Chinese,you foreigners always think China is full of evil and darknessBut have you ever think ,why your government says that?Just because we are in the way of theUS's hegemonism,and European trades.you always say:free wilings!you chinese have no rights!"but without government's control,the free willing is just an disaster!You must know the BLACK Friday, So how it happened?Now you came back to let us suffer a new Black Friday?What the fuck you wanna do?henn?You have been brainwashed by your government without knowing and now you laugh at Chinese?Just Look at yourself ,"If you hadn't been in the way of our dev. ,we should be better.And this is what those old degenerate politicians afraid of .Right?You have no"rights" to say anything bad to our mom land.If I say ,America is just another Nazi nation,Will you be satisfied?So close your mouth and just do what you should do,thank you

Your argument makes no sense. For an individual that is Chinese boasting claims of governmental brainwashing and the benevolence of the communist regime, the term inherently contradictory so quickly comes to mind.

As usual, threads and comments seem to escalate into politics, racism or personal abuse... I'm not having a go at McMurpy either.... Some 'westerners' on here are to blame too. Little digs and 'right wing' comments. Give it a rest people. It just shows a lack of education!!!! I'm getting tired of all this shit on WP Central. Leave that crap at the door and just talk about WP stuff. We're supposed to be a community, but there are a few poeple who don't understand the rules of this site. Take a look and stick to 'em!!! Jesus!!!!

You are a clam one,right?

As if the "left wing" of the political spectrum is any better. And delving into politics does not on any level, represent a lack of education. Relevance, maybe. Education... No, not at all. But remaining on topic would be great. Just keep your insults at a minimum when you are pleading for a calmer discourse. Hypocrites are far to prevalent these days.

come on!I just want to give China a more fair appraise,not a politician or "right-wing"

I really don't want to talk about these things but I'm too angry about those"lack of education"s.

Monopoly. Right, as if the government that which controls every aspect of Chinese life and decides everything from how many children you can have, to censoring all social media has any authority to call anyone a monopoly. ....... I seriously do not like the Chinese regime. All they're really doing is seizing proprietary information, trade secrets and technological information to build up their own crappy sector at a detriment to open market values and rules. ...... China has been stealing trade secrets from the U.S., European Union and Canada for some time now. This is why no nation should do business with that government. ........ Microsoft should be very concern that the Chinese are in fact stealing information, and secrets. All under a blatant lie of monopolistic falsehoods. If I were Microsoft, there would be serious repercussions against the Chinese for their Gestapo tactics. ......... China you are full of crap.

Then what?do you have any testimony?The US and Europe is full of crap.They use there power to stop countries like China from developing.And where is China's "crab"? If your country have 1400000000 people and the resources is not enough,what would you do?henn?Mr. freedom worrier?

Stealing secrets?I really can't understand what the hell you are taking about. You anti-dumping our solar products,why?Just because your government and the"western society"is afraid of the new power break their god damnit control of the whole world!So they slander China and make those people who don't know the truth become afraid and jaundiced.Now their purpose is achieved.I feel so sad about you

China's trying to invade the world. I don't think they will, even their nuclear weapons are made in china, so I won't bother when it malfunctioned out of nowhere...