Chris Weber on the future of device branding at Microsoft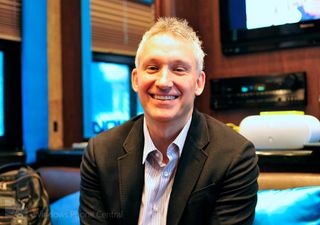 Curious to what's going between Microsoft and Nokia over branding? Then you're going to want to watch this video of Chris Weber answer the question. Will it be Lumia? What happens to Surface? His thoughts after the break.
Right now Microsoft is working through with what branding looks like on future products. For 'smart' devices, like the Lumia line of smartphones, we'll see Microsoft be the master brand since they don't have the right to use Nokia on future products. Is Microsoft on the device? Is it a symbol or logo? Those are questions they're still working on right now.
Microsoft is currently also trying to figure out the brand for first-party hardware. Devices like future Lumia smartphones or future PCs or tablets from the Surface family. Will those be Lumia or Surface? Again questions that Microsoft is working through. Those who came to Microsoft from Nokia are obviously pulling for Lumia, while those on the Surface team would much prefer Surface. This unified brand for smartphones, tablets, and PCs will have Microsoft as the master brand, but beyond that everything is still being discussed.
What it's called isn't as big a deal to Chris as you might think. He's more interested in how they define what that brand stands for. It'll be very interested to see how branding plays out in the coming months for any future devices (come to us, McLaren) from Microsoft.
Should Microsoft continue to use Lumia on smartphones and Surface for tablets and PCs? Should one brand win out and rule all devices? Sound off below.
Thanks for the tip guys!
Get the Windows Central Newsletter
All the latest news, reviews, and guides for Windows and Xbox diehards.