Microsoft's next flagship Windows Phone to come out in November on 3 US carriers, features 3D Touch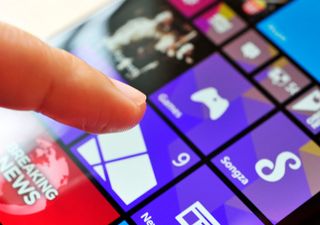 Over at the site @evleaks, a report about Nokia's (now Microsoft's) smartphone road map for 2014 has been teased with some device names like 'McLaren,' 'Rock,' 'Tesla' and 'Superman.' While 'Rock' is reported to be an entry-level Lumia 530 for T-Mobile and cricket, 'Tesla' and 'Superman' are described as mid-range devices for AT&T and Verizon, though no specifics are given. The Verge has previously described 'Superman' though as having a 4.7 inch display and a massive 5 MP front-facing camera.
I can add to the story quite a bit, specifically some details around 'McLaren.' But first, I should mention that AT&T is slated to get the new green Lumia 1520 sometime in late June or July as part of the Windows Phone 8.1 launch. I don't know if it'll be 32 GB internal or 16 GB, but with micro SD expansion, the ability to install apps and games to the card and 128 GB support, it doesn't matter anymore.
Likewise, I've heard that AT&T and T-Mobile are also getting the Lumia 635, which is the affordable, entry-level Windows Phone 8.1 device with LTE bands. It's the same as the Lumia 630, just faster data speeds.
AT&T Black - 7/16 or 7/17 $99
T-Mobile White - 7/16 or 7/17 $129
Those dates and pricing are certainly subject to change. The prices seem to me high for an on-contract device, especially with the Lumia 520 on AT&T going for $59 these days, so I'm hoping those are for the pay-as-you-go plans. If that proves to be the case, those are kickass prices for what is a decent entry level Windows Phone 8.1 device with a quad-core processor.
'McLaren' and 3D Touch
Referencing @evleaks they note that "The fall flagship, then, will be a device codenamed McLaren. Shipping in time for the holidays, McLaren should see wide release, with AT&T, Verizon, and T-Mobile all reportedly signed up to carry it."
McLaren is evidently the new nickname for what was previously called Goldfinger, or a carrier variance.
Indeed I have heard that the next flagship will not be an AT&T exclusive as well, with McLaren/Goldfinger launching in November. Releasing a Windows Phone 'hero' device on all major carriers is something many of you have been asking for, and it now seems like you'll get your wish.
Some of the model names include RM964, RM965, RM1001, RM1002, though the exact configuration of the hardware for this device is currently not known.
The specifications of McLaren/Goldfinger though are less important than what it does, which is 3D Touch. The Verge's Tom Warren revealed the existence of this technology back in November. While Samsung tried with the Galaxy S4 to use the front-facing camera as a motion detector, it was obviously a hack and a gimmick. The notion of real non-touching gesture support requires dedicated, specific hardware.
How the 'McLaren' achieves this is unclear, though you can surmise that Microsoft is leveraging what they've learned from their Kinect project for Xbox. Some of the features include APIs for gestures, side interactions and even heat maps.
Crazy stuff.
Believe it or not, some of these APIs for developers are in the current SDK, they're just not visible. What this mean though is developers will have access to this 3D Touch technology for their apps. It also means that Microsoft will have a small batch of third-party apps supporting this 3D Touch technology on launch day.
So, is 3D Touch a gimmick? It will depend on how often it's adopted by developers and how well it works. So far, it's the hardware behind the technology that is slowing down development. Presumably there's some proprietary work done here by Microsoft, as I've heard prototypes of this phone – sans 3D Touch – have been floating around since December.
What can you do with 3D Touch?
One of the coolest uses of this 3D Touch that I've heard about is called 'Mix View.'
I don't want to post images, though you can think of it this way: Imagine a Tile on your Start screen, as your finger hovers above the Tile, it wiggles a bit, giving you a visual indication that you're giving focus to the element. When pressing down in the air (without touching the Tile) it "explodes" into many smaller Tiles, up to eight with varying sizes, and each revealing custom content from that app. For example, a contact's Tile could display their phone number, last email, a text message, photos, etc. App developers can configure it to reveal anything so our Windows Phone Central app could display maybe top two or three headlines.
It's a fascinating expansion of the Live Tile concept, allowing more than the limited two-sided Tile that we have today.
Edit: As pointed out in comments, Mix View is very similar in design to what was originally found in the Zune desktop software (and seen above). Check out this video on Vimeo (opens in new tab) to see more of the old Zune MixView UI.
Notice also how this is different than the Microsoft Research project on interactive Tiles for Windows 8. While the Microsoft Research version is great for desktop or tablets, it is perhaps not ideal for Phones that have smaller displays. It should be evident though that Microsoft is looking to take the Tile paradigm to the next level.
Leapfrogging
So far, Microsoft has admittedly been playing catch up to the completion for smartphones. One could argue that Windows Phone 8.1 brings Microsoft's smartphone OS to near parity with iOS and Android in terms of raw features (there will always be differences and advantages to each, though).
Goldfinger/McLaren and 3D Touch look to be the first major hardware and software innovation that will allow Microsoft to surpass their competition. However, even Amazon's purported smartphone, due to be announced in the coming weeks, uses some 3D gesture technology, which means Microsoft is not alone on this front. Amazon's phone will be running an open-source version of Android, like their Kindle Fire range of tablets, though Amazon still has an uphill battle in getting a new phone on to carriers (they will probably sell direct, for obvious reasons).
In conclusion, whatever McLaren/Goldfinger turns out to be, it will be the big thing to watch this fall. I can say I'm certainly intrigued by the prospect of 3D Touch, though, like many things, a lot of questions remain.
Windows Central Newsletter
Get the best of Windows Central in in your inbox, every day!
Daniel Rubino is the Editor-in-chief of Windows Central, head reviewer, podcast co-host, and analyst. He has been covering Microsoft since 2007 when this site was called WMExperts (and later Windows Phone Central). His interests include Windows, laptops, next-gen computing, and for some reason, watches. Before all this tech stuff, he worked on a Ph.D. in linguistics, watched people sleep (for medical purposes!), and ran the projectors at movie theaters because it was fun.
I always knew I'd own a McLaren in 2014 ;) Mix View sounds really cool.

I hope it's not just 3D touch, because I think many people can live with out it lol

I thought I could live without wireless charging. I was wrong.

Seriously!! - Wireless charging is something you have to use to appreciate. I love dropping my phone in the cradle in the car and plopping it down on my nightstand at home or on my desk at work. ...Or by my couch at home or...on my desk at home. Yeah, can't live without Qi. That and the 1020 camera.


Yep. If Microsoft offers a Qi attachment I may consider this new model in the fall (AT&T). But otherwise I will stick with my 1020. Wireless charging or bust. Period.

I hope it come with These Specs: Snapdragon 810 QuadHD Screen and Better Pureview cam, 1520 was a little laggy and video recording was so so poor

I am now going to pray to the machine god evey day that this will have pixel sense (old surface 2.0) tech.... its actually amazing how it works and so surprised they haven't tryed to use it yet.... it would lead to the best palm rejection software ever because it could see you hand before it touches the screen... might take alot of power actually come to think of it but even still...

Unless they have managed to slim the pixel sense technology right down that would be a very think phone. But hey it would be the perfect technology for this if that were the case. Can only dream at this point. Although pixel sense mixed with Kinect would be even better.

I thought the same thing.

I totally agree, its a requirement now.

+920. So true. So much, it (and the Nokia camera) has kept me from changing to iStone. Who would've thought. This 3D thing sounds very interesting. If we could only get the damn 8.1...

I'm not sure about the other phones, but surely a phone codenamed Tesla will have wireless charging, right? I mean, it's a perfect fit!

+1000 to that. I may move to Andoird just, well, a few apps I use a lot on my 920 just run horrible. Really tired of bad crashing apps. Worst offender - Audible. App STILL can't consistantly remember where I last stoped listening to a book. Anyway - the hardest switch is the wireless charging. I think you can get a Galaxy S5 cover that can enable Qi charging. Worst decision ever to remove it form the other Nokia phones.

I thought wireless charging was cool in the beginning with my 920, but it became gimmicky for me. I couldn't really lose my phone when it was on the pad, it charged slower, and the pads are more expensive. So yeah, until it improves a lot, I don't care if a phone has wireless charging or not.

i love my 930 and i have to say im the oposite, i thought it was gimiky now thats its habit i love wireless charging, while im at home my phone is never not charged and well no cables, to full charge my phone is between 1-2 hours i dont find that much different to my iphone tbh, exept i dont have to plug in a cable. For me its definatly not a gimick. But then some people think haveing a camera on a modbile phone is gimicky lol.

The closest I'll get to owning a McLaren :')

Seems no high end phone........

McLaren is the high end phone. Rock is entry. Tesla and Superman are mid range.

So is the 930, supposedly.

Icon aka 930 is like 6 months old! That old in terms of smartphones because technology just gets release in a much shorter timeframe now a day! Microsoft needs to step up and release a high end Surface phone! I know they have not done well with their Surface tablets but that their fault! Just don't screw up the next high end smartphone model!

just make another 930 stick in either a sd card or a 128g with glance and a beter sim slot like the iphones then youll have what i consider to be a perfect phone.

Since the McLaren will come in November, the specs should meet or beat all the new LG, Samsung and iPhone6 offerings: Snapdragon 805, 5.2" qHD display, 3GB RAM, 32GB Storage, microSD 128GB, 3400 mAh battery, Built-in wireless charging, 41MP camera w/o hump, 5MP front camera, 3D Touch & Mix View. Hopefully, the WP apps would surpass 350K by end of the year. I would like to see the 41MP camera become the standard for all MS lumia high-end phones. That would shake off all the competitors. Kill the carrier exclusivity for good! I'm waiting.

Personally I've been waiting for a new flagship with a sub 5" screen... As far as the 41mp with no hump, good luck.

Sure they can make 41MP with no hump, but everywhere on the phone will be thick.

i just want my phone to have the same UI as 8.1 on my Surface

I think modular phone makes sense for WP now more than ever.

Maybe they can decrease the hump, or get rid of that metal/aluminum camera cover.

Damn bro, once can only hope for those specs. I can already see the iblogsphere arguing that we still not need wireless charging, or 3D, or 41 mpx, and that the iFon seis is still the bestest no matter what.

http://www.nokiapoweruser.com/2014/06/07/more-details-about-next-lumia-flagship-snapdragon-805-adreno-420-5-2-inch-2k-display/ The camera specs will be the major unknown for McLaren. 30MP, 41MP or the Pelican 4x4 Array sensor? They need to do better than 20MP used on 1520 which is probably good enough for most. But from marketing point of view, they need to turn on one extra notch to go above the crowd.

dont forget the active digitizer...

Definitely. We need a pen that works like the SP3. Push the Top Button to bring up the OneNote.

.... and the rectal display.

I'm just disappointed that the new MS flagship device will come out long AFTER Win 8.1. It should have been used to help launch the new OS. Look at the new Surface 3 and a couple weeks later Intel Demos its new Boadwell slim tablet and the Surface 3 is already out of date. MS always seems to be out of step with the times.

That's just the way the tech field goes, no one waits for anyone. That Microsoft is "late" like you say can be used as a force to drive innovation. Besides , Broadwell tablets aren't much of a threat to the SP3, its pretty slim as it is. Posted via the WPC App for Android!

I'm pretty sure the difference of Broadwell being announced and Broadwell being available in ANY device is pretty much an obvious reason why NO OEM is going to sit around and wait on it.

Manufacturers have time delays from announcement to actual production of the component! It usually like 4-6 months just to get the first ones out the door and it takes another 3 months to ramp up production if nothing goes wrong so you looking at 9 month time frame from introduction to getting components on the lowest cost bases.

With hardware, there's always something better coming up so if you want to wait for the better hardware you'll end up waiting forever. Just like Surface Pro 2 got a refresh at some point, the Pro 3 will probably get the same. The laptops Intel showed were reference designs, we'll see how long before actual devices running on Broadwell hit the market

there is some truth to microsoft being out of step with intel, but there's a huge difference between broadwell being announced in a reference design and it actually making it into products. since the product cycles are so short now it would pretty much mean doing away with a whole cycle of surfaces (i.e. no sp3 with haswell). the iphone launches in early september, android phones launch in the spring so you can see the rationale behind the autumn product launch. (not to mention the 930 is kind of the flagship launching with 8.1, but even microsoft seems to treat it like a stopgap)

It's interesting that over the years we've had hardware iteration after iteration where we were waiting for the software to catch up. Now it seems the foot's on the other hand! Now we have Windows 8.1 sitting around waiting for hardware - even Intel - to catch up. Truth is Intel went to sleep for half a decade. They couldn't produce low power chips. That let ARM in the door. That created iPhone. Now they've woken up. And like everyone who wakes up, the first thing they do is fart and hit the head. Next they brew up a cup of coffee and the brain cells start to work. Intel is now at the stage where the coffee is just starting to penetrate the brain. Slight essence of fart still lingers however. Interesting days ahead. Doncha just love metaphors? Has ARM now gone to sleep too? I hate it when my arm goes to sleep. That means it'll be up all night.

So tell me.... which processor(s) does the Broadwell tablet(s) use? Yes, that's right, slower models. SP3 for me.

MS is usually way ahead of the times with innovation...it's just gets way behind in implementation.

Skylake is so much better! It can directly drive SSD.
I guess we'll have to wait unril Christmas 2015 and Windows 9.
So stop complaining about the old Broadwell...it's so 5 mins ago...

McLaren had their own phone back in the day I wonder if the McLaren name relates to the actual F1 manufacturer or Malcolm McLaren Anyway if it is indeed related to McLaren F1 I am getting it. Hondas coming back get ready for the euro bashing to begin

Errr...ahem...McClaren F1 hasn't been doing too well the last few years. Mercedes would be a better name this year.

Err ahem look back in history johnny come lately Who knows maybe Merc can beat McLaren Hondas record of season wins this year

Yeah, butt hat's history... and history is not something you want to associate with technology. True, McLaren F1 was great back in the days. Not only Honda engines days, but also early Merc engines, in late '90, with Mika Hakinen in the cookpit. However, that is same as saying that Commodore 64 was great home computer, and Nokia 5110 was equally great early GSM phone. Yet I wouldn't like my top-of-the line computer to be associated to CBM64 in any way. Likewise McLaren. I am actually McLaren fan, and I still think this is bad timing to call your flagship McLaren.

It's just a codename to remember (the good old times of Häkkinen)

Actually what sounds really cool is that you commented on this article before it was even published!

Sounds awesome. Now let's hope we get 64gb and ideally 128gb variants, wireless charging (without a clip-on back) and Glance in this top-of-the-range device and I'll be first in line. The new 930 is a good model but 32gb not really enough and Glance not being there is disappointing.

Sounds great! It feels like now MS has understood the full potential of live tiles.

And yeah if Microsoft worked more on their ecosystem .. THAT'LL BE GREAT!

They're working super hard on that, but if the company doesn't want an app, they can't force them. You'll be surprised at how often companies say 'no' to a Windows Phone app, even when someone picks up the tab for initial development.

Daniel, any reasons you're privy to as to why these companies are saying 'no' to a Windows Phone app?

Basically put it's like this : We don't have apps because it isn't selling well because we don't have apps because we're not selling well...........
Well you know how it goes

Not so much. They simply don't want to hire a WP developer for phase 2 of the app. Microsoft will pick up the tab on development, but the company then needs to take the reigns for maintenance and future updates. Sometimes, they're reluctant to do so, partially because of marketshare, partial because they have their own 'mobile strategy.'

MS should throw millions of dollars to hire these devs.

Typically reasons are business (we cant justify development resources to sustain this given limited customers) or just plain old political\ personal biases (e.g. For longest time we heard Instagram dragged their feet because founder didn't like Microsoft)

More often than not, if it's a business, like a bank, cable company, retailer or local utility, they have a specific departmental budget that they can work within, and don't think hiring yet another developer to maintain an app for Windows Phone is worth their time and resources. This is where not having first mover advantage and coming late to the (mobile) game can continue costing Microsoft.

To me this is pure insanity. If a company is willing to code and pick up the bill for app development, to get your company's app in their store, why wouldn't you do it? Is it so hard to support an extra app on the back end? Wouldn't more exposure and potentially more money be a good thing for a company to grow their business? Isn't that what business do? Grow and make more money? Crazy...

I need no more apps then I have.

Time for MS to make some offers that "can't be refused". Sometimes I wish for the bad old days of a monopolistic titan Microsoft that wasn't afraid to throw its weight around.

And then whats the excuse for that crappy skype app

Well until the tide turns, do what I do: Nag every business you want an app from. Let them know this is headed towards a 3 ring circus and they need to get onboard. Let them know how disappointed you are that they don't have a WP app.

This is what I do as well. No campaigns, no form letters, just personally written emails telling them I am a customer that would like a WP app.

I do this as well. I even go so far as to tell the company I won't buy their products until I have an app. (I'm talking to you starbucks) I have emailed that company like 6 times. The last one said Make an app and I will return to your stores, until then, I will keep my $6 a day and make my own coffee. Same with Google. I made outlook.com emails and closed all my google accounts and emails. Deleted my profile from G+ and told them until they wanted to support ME as a customer instead of having some beef with MS that effects ME, I was done with them.

I am suprice of how many people still think an app Store equals to Ecosystem.

Well, it's a big part of it.

In the Microsoft world, it's becoming pretty much exactly that... as apps are unified on both phone and PC, both in terms of code and purchase, it pretty much becomes the ecosystem, since all of the services come integrated to the OS and/or as apps in the store.

Need to see this 3D touch in action, sounds a little gimmicky but it could be cool if it works reliably.

http://www.youtube.com/watch?v=DThJDAPxtxM&sns=em
This is probably the technology they are using. I3D is working with Microsoft Research, and they show a Windows phone in the intro. Looks pretty slick to me.

Thanks for the link. That's awesome.

shut up and take my money!!!!

Hopefully something in there will be flagship status with no compromises. Looks like Superman might be the 830 and 832 maybe?

i am more interested in the mid range phones :D !! my 810 is ready for retirement

Tell me about it! But will the 630 really be worth it?

Glad to hear exclusivity to one carrier might be ending. I'll be renewing one of my lines in Nov/Dec, so I guess I'll be giving this new flagship a try then. We've come along way and I'm glad to have been here from the beginning. Ain't competition great?

Even though it is it still looks like you wont be able to say for example buy it on one carrier & use it on another as id assume by the amount of model numbers specified each will only support their specified network

Call them what you want but that is one thing that Apple got right with the unlocked iPhones you can buy directly from Apple now.

What about the rest of the world?

It's safe to presume they too will be getting McLaren around the same time. There are no country exclusives, after all.

Wasn't the 928 exclusive to only Verizon in the US? Or did you mean just that there are none announced for these devices?

The 928 was a spin off of the 920.

It means that at this moment it will probably have one marketed model number while the the rm numbers just identify the usual carrier varying features ie Verizons ehrpd/lte or sprints lte/cdma or T-Mobile's UMA

928 is a carrier exclusive, has nothing to do with the US. It's Verizon's phone, just like 822 on Verizon, the 521 and 810 on T-Mobile and the HTC 8XT on Sprint. Since McLaren is not a carrier exclusive phone, there are no regional restrictions on it.

Hope this phone will boost Windows Phone in US.

5.5 for me... Not to steal your wish from you... :)

I personally would want it to be a phablet as well. I do hope they make a 5 and 6 inch version and you pick what you want.

NO WAY! Somewhere between 4.5" - 5" is perfect.

You are right about that!

4.7". My HTC One M7 is pretty much perfect sized imho. That and my carrier needs to pick up a Windows phone period. : / Posted via the WPC App for Android!

yea but that's pretty much a 5" screen in any other phone. take away the front facing spearkers and those bezels and you can even fit a 5.5" screen in there (lg g3)

Sounds like something I would have zero interest in but if it helps sell phones then why not.

I assume as a flagship, the McLaren will have at least a 20MP camera sensor with OIS and all the fancy audio mics. It seems as though this 3D thing would need to be "always on", so I'm also hoping for a big battery. I'd love a replaceable one, but that's just crazy talk these days.

It'll probably have an on/off switch in the action center. But yes this would require a large battery

And this will be better than anything widgets does for Android. I love the 3D concept and new tile plans. Posted via Windows Phone Central App

So a real upgrade for 920 owners, that's great

This tech could be useful even on daily tasks such as browsing. Some menus are drop down menus that you can only access while hovering the mouse above it, now you can so the same with this technology and with your finger.

Or driving, so you don't have to lean forward to interact with the phone.

Dan, the "Mix View" sounds great, thought I Bing Image Search it... Got lots of upskirt images and dogs! At this stage I'm assuming this is not it :-D

P.S. Tried "3D Mix View" also in Bing Images... It was even more detailed images than original!

This would be great. There are some web sites that you just can't use when on a touch interface, regardless of the platform (IOS, Andriod, or Windows). These sites drive me nuts, but there seems to be a whole lot of them out there.

C'mon Sprint, don't let us down.

Sprint has let its users down in too many ways..... I don't know why I stay with them. But I have stuck with them, and at least my 8XT has been decent for me. Their coverage really needs a boost still.

Why they need Tmo and GSM. Posted via Windows Phone Central App

Same here!! I've been with Sprint since 1996 and debated often to leave for another carrier that has a Nokia device but as bad as the coverage I can't leave because I like the unlimited data. I was really hoping now that Microsoft and Nokia deal has completed. I was hoping that Nokia phones would become available on Sprint. I originally had the HTC Arrive for years and when it was time to upgrade I chose the HTC 8XT over the Samsung Neo because originally the HTC 8XT had a built in FM radio. I've actually been pleased with the HTC 8XT screen resolution aside because the performance hasn't been too bad and it was the first Sprint WP8 device to get GDDR3. I think the Neo didn't get GDDR3 until March of this year. Us Sprint users can only hope one of two things. 1) That the Sprint / T Mobile merger goes through because that's the only option to get a Nokia phone and 2) That HTC release the rumored HTC One Windows Phone 8 version this fall. Because it looks like Sprint will never get a Nokia device.

It would appear that the boycott by Sprint of all things Nokia survived through the acquisition...or dare we hope for some HTC One WP8.1 variant?

Read title of article. Sorry sprint users.

Once this doesnt mean bulky hardware I am in. One of the biggest deciding factors with many people purchasing smartphones comes down to how beautiful the hardware looks. This phone needs to be a looker and have the feature set in order to capture the masses.

Couldn't agree more!!!
Sick of brick'ish WP devices. Nokia, take note...

Be a man!!! 180gr and you call heavy?

Yup, 5", 3D Touch, small bezel, 140g, super thin and highest end specs. That's the only way this thing has any hope of selling in the multi-millions.

Well, well, what do we have here? A phone that will be priced upwards of $900, and hence, not much uptake. And then 2 years later, Apple will chip in and 'invent' 3-D gesture technology and sell 50 times the number, at maybe $1000 per unit. ....but, boy am I excited! And I'll go around spreading the gospel of WP, and try my best to let people know that MSFT means innovation too. :)

The pricing is unknown as of this moment. Probably won't be together than $600 though. People on contracts will get it for no more than $300 or even for free.

It seems odd that even though we are almost equal to other platforms we're still being treated as a stepbrother :/

I am waiting to see what innovations MS can bring to the current set of devices with their software instead of improvising on the hardware. They need to retain their user base first before adding gimmicks to the newer devices.

Any general idea of the the size of device/display of the Mclaren

you are right, it is important

is McLaren worth getting to replace a 1020 or should I wait

Wait. Unless Microsoft changed Nokias old plans, Goldfinger is not the "1030". Different devices.

Sigh. I want a 1030 as well. Don't really give a crap about 3D yet... we'll see if they can change my mind.

That's not what I recall, the earliest goldfinger rumours (& related) always suggested a 1020 successor of sorts (roughly same imaging perf. but shrunken cam. module, + a new UX paradigm), it does seem to have "evolved" from that more recently though, annoyingly.

5inch with Glance and good batery please :D (goodbye 930)

So finally same device for all 3 cariers? Im not in usa though :)

Verizon is no longer the "red"-headed stepchild???

Far from Verizon is getting alot lately, 929, new ativ, new htc

I just hope I'll be able to browse websites that have "hover" drop-down menus in them easier. It sounds stupid, but it drives me positivley insane that I can select the drop-down items.

On WP7.x, you used to be able to tap-and-hold on an object to hover on it. They got rid of it in WP8.0 :'(

Still waiting for windows phone 9 screw Microsoft with there flaky release dates and updates taking forever I get it when it had windows phone 9 on it....

MS isn't going to release WP9 until Windows 9 ships. MS adding .1 to their releases is the equivalent of Apple adding 1. Calm down.

What you describe is too much to ask for..Microsoft being the next big thing...wow. Sounds awesome. So I got an Icon and a Surface RT, both of which are now obsolete, unless an upgrade can give the Icon 3D touch. I'm getting this technology monkey off my back, going cold turkey, get a cabin in the woods, grow a beard, get some raccoons to talk to and live life again. I swear. Cyan, where's cyan?

That there is funny, I was thinking my 1520 seemed to always hang in there with updates, new features regarding 8.1, although I think it can do the hover thing if updated.

But will it be Nokia branded or Microsoft branded?

Nokia Lumia brand will exist 18 months after the acquisition (AFAIK), so I guess it will be still Nokia branded till Q3-Q4 2015 or smth.

Microsoft branded. They can't use the Nokia brand on any future Lumia devices as per the terms of the deal. They can only use it in devices that were presented up until 25th of April. So the 930 is Nokia's least phone.

I can't imagine it being Nokia branded especially here in the US. No need to perpetuate the Nokia brand giving that Nokia can get back in the game as early as 2016. If this is indeed a true hero phone, I'd love it to have the Surface brand because it looks like MSFT will have a hit with the Surface Pro 3.

I agree, it should be Microsoft branded!

Yep, brand it Surface. At least in US. Not sure about Europe. Interesting.

Long overdue to get a WP flagship on all carriers at the same time.

Agreed, all of the phones in all of the colours on all of the carriers, only way to go.

Mid range? I need something to replace my aging 920. The 930 is not a true successor.

2 years between flagships. How in the hell can you not release a flagship for 2 freakin years. This is what I would expect from a dying platform like Blackberry, not Microsoft. I convinced my father and stepmom to switch to WP. They have been waiting since January for new releases. just last week they decided they were done waiting and will be getting new iPhones. Way to go MS.

Say hello to 1520 or even the Icon/930!

I doubt you will buy a flagship more often than once a year. Even if so, almost nobody cares about over9k flagships. P.S. And yeah, you can choose between ATIV SE, Lumia 1520 and upcoming 930 (or Icon in US). I own a 1520 and I love it.

Flagship and hero devices are two different things.

Huh? How do you define a flagship? 1020 1520 930 Icon All well within the last 12 months... I have to think either you weren't looking for a flagship WP or you are in the US and don't want to jump through the carier created hoops.Any of the devices above are genuine hardware upgrades compared to the 920, maybe not what you are looking for but substantial non the less. I don't know what your parental units do with the phone but I gave my mom my 8x and for what she does with it, I could have bought her a 52x and she probably wouldn't have known the difference (my mom in fairness rejected android because she just didn't like how it worked but loves the WP OS with larger tiles for the stuff she cares about and this is her 2nd smartphone ever)

1020 was niche device on 1 carrier that was not a spec upgrade from the 920 flagship other than the camera. 1520 was another niche device on 1 carrier that I actually considered for myself. 930 not available in the US and the icon which I love is only available on 1 carrier. I wasn't complaining because I needed a new phone, I'm criticizing them based on the millions of potential customers they could possibly win over if they had more flagships this past year. The idea is to gain market share is it not? And I can guarantee that if we were talking about Apple taking 2 years we would everyone would be criticizing the hell out of them. I feel MS has seriously dropped the ball the past year right when they were gaining momentum. Plain and simple.

I do hope this carrier locking goes away here (also in the US and had to order the 1520.3 to get the phone I wanted on TMOUS) but with the TMO-Sprint deal, it looks like all the positive changes happening as a result of TMO moving to be more like the rest of the world and forcing the others to defensively loosen up a bit will probably go away and be replaced with more of the status quo. I don't know how MS could have forced the carriers and device manufacturers to do something they didn't want to do though so I think it's hard to blame them directly for that. They are doing a lot of things to try and make the exclusivity make less sense and drive down the unsubsidized price of the devices and they now make HW so we'll have to see how that works out here in the US. **COMENTARY** Its unfortunate that we have to alter our lives to get the device we want or be denied it here but it's the business model that the populous has accepted and lived with in the name of having a lower up-front cost as part of a credit based society where people want something before they can afford to buy it in cash. Good for smartphone acceptance (since they were/are fairly pricy for top end stuff) but bad for choice because at the end of the day, the companies are out to make a profit for providing you that service. In an ideal world they'd just trust that the service they provide is so good you don't want to change providers (imagine that).

Maybe MS was getting their shit together. Now, we have phones coming to all carriers with a step up in specs. MS had to get the Nokia monkey off their back. Can you imagine how frustrating that relationship must have been? One wants to do one thing, the other something else, in the end a watered down compromise.

Though the 1020 and 1520 are more niche phones than true flagship phones, and neither the Icon nor 930 are on AT&T, which has mostly been Nokia and MS's flagship carrier previously. I'm almost due for a replacement for my 920, but there's nothing on AT&T that I'd really like to replace it with yet.

Flagship-premium phone with mass appeal
Hero-an "over the top" aspirational device that brings new tech to the market or a "Swiss army knife" device that is extreme in every way. I would consider a 6" 4k 41MP, Qi, OIS, pen support, SD support phone a hero device. There are a couple of issues you could argue that prevent the 930 from being a flagship, but it's close. 920 certainly was.

A lot of companies are hesitant to spend that kind of money without that kind of market share and brand loyalty to at least know they are going to recoup the investment. Look at Samsung and Apple for instance, Samsung just recently (relatively) started trying to put things into devices that trump iPhone devices rather than going for feature parity because they are confident that even if the users don't like the new gimmick they'll still get enough sales just due to loyalty. Apple is the reverse of that, they (until very recently) made incremental changes to the HW instead of life altering, reality shattering changes because they knew that as long as they can make people believe in the premium value of the device, gimmicks weren't needed. MS tried to take the second approach (you can see that with the Surface series and so on) but unfortunately most of the population either wants it to be as inexpensive as subsidized android devices or don't believe anything could be as good as an Apple product. Out of those two camps it seems like it would be easier to change the mindset of the Android population because most people don't care about the OS like that, they care about the price and does it have x app on it. Problem again comes back to bottom line, until companies see the ecosystem as profitable they won't invest and until they invest it will be hard to make the case against android for those casual users. People who want a premium device and are willing to spend the money AND haven't been locked into an iLife device are a minority so they have a hard battle to expand in either direction without carrier backing and tons of advertising and getting them into the hands of people with open minds (majority of press are still pro-apple although there's been a bit more negative press lately, it still is Gods gift to humanity).

I've been very satisfied with WP releases. I considered the 1520 to be a hero device though I know not everyone wants a 6" phone. The 1520 was released last November so this is a 1yr cycle which is acceptable. Additionally, Microsoft wasn't in the phone device business so I don't see how they could have beat Nokia, HTC or Samsung into releasing devices. Now that they are back in the phone hardware business, I expect them to produce a new hero device yearly. I wish Microsoft was the sole hardware manufacturer for WPs. I know it is not their business model. But I would love for them to control the devices running WP OS. Choice is great but I would hate to have to choose yearly between a Samsung, HTC, Sony, Lenovo, LG etc. and still get 1uped if Motorola releases even better hardware :)

No exclusives, common sense prevails at last, people can buy the product how it suits them :)

I'll believe that when I see it, not before.

I hate T-Mobile! All these entry level phones.

Oh yes, I would love to see something like a proper folder for Windows Phone. Not the crappy App Folder from Nokia. I want folders as in iOS, which display notifications as well.

Hmm, iOS folders display rolled up badges. Sort of usefull in that it makes you know something happened. Have to dig down to find out what. Live tiles display actual information. Harder to roll up into a useful folder tile. On iOS I only folder things I really dont expect notifications from, just to make finding them easier. Do the same with WP (Nokia) folders. Important stuff is out in the open, or hits the Notification Center.

I think the Modern/Metro (whatever) interface in Windows will get similar "Mix View" closer to Threshold.

Eagerly waiting for it... :)

Thanks for the post, Daniel - this is great news! It's been a long time since we've heard anything about new flagship phones. I love that T-mobile and Verizon are in the discussion as well. Finally something to look forward to again!

So no mention of the 1520 predecessor our did I miss it in the article?

Dude we need something sooner!

It better not flop. It's vital for MS to roll out some killer hardware right now because they are playing catch up in software department. I also hope we will see some kind of design overhaul - colorful bricks are cool, but we need something new. And no, Icon doesn't look like it might work.

It just so happens I'm ready for renewal in November. Sounds perfect to me :) Hopefully the reports that it will hit multiple carriers are true (I'm on Verizon so I miss out on a lot of stuff).


Same here....November. Unfortunately I was hoping to move up to the next 6" screen offering.

Microsoft should get Tesla to make an app for Windows/Windows Phone so the Tesla phone could be able to connect to Tesla cars!!!!

Hopefully McLaren has way better specs than the 930 cause I was planning on getting the. 930 if it ever came to the u.s

Hi Daniel, You wrote: "I don't know if it'll be 32 GB internal or 16 GB, but with micro SD expansion, the ability to install apps and games to the card and 128 GB support, it doesn't matter anymore." I disagree, because the more internal storage, the longer the internal memory will last, because each bit will be rewritten fewer times by the OS. Higher sizes also correspond to higher speeds with solid state storage. Therefore, it's not just about the numerical amount of space. It's also about how that number will affect longevity and performance.

Dear lord, I believe why word you say.... Just wish I also understood it.

Makes sense to me. Good point.

Do you keep smartphones long enough for that to even be a concern?

This is fantastic news and I am very intrigued. The mere fact that a WP device is likely to hit 3 carriers at the same time is an amazing achievement for Microsoft. I'm guessing that the carriers have had a sneak peak and based on what they saw, have signed on which would speak volumes about the type of device to come. You've nailed it in the article by talking about leapfrogging. That's what it is going to take to get WP noticed here in the US. I just hope that such a device is at least 5.5". I'm very use to the 6" form factor and would hate to go backwards much. So it looks like my 2 tech gadgets of the year will be the Surface pro 3 and this new beast. You've made my day!!

I wonder if they're going to do away with the "Lumia" tag for their flag ship line (and new phones in general). Unless they already said that, and I missed it :P.

I hope this comes to fruition I'm due for an upgrade ends of this year

SPRIIIIIINNNNNTTTT! Sorry, I just really want this on Sprint... :( I do have my 1520 on ATT though...

Can I just get a sequel to my 1020 please? Preferably a 5' display with the same great camera but without the bump.

Offtopic: Nokia mixradio and fb messenger updated.

Can we assume the green 1520 won't have Qi?

I see no reason to think otherwise, unfortunately.

Be nice if there was at least a Qi shell for the 1520. As it is there seems to be only the PMA one. Doesn't help if you are up to your armpits in Qi chargers.

I hope the McLaren on Tmobile has a 6 inch screen. I really wanna dump my note 3

Nope! It's "just" 5.2". small... :-)
You'll have to wait for 2015 to get a new 6" flagship from Microsoft Mobile Oy

"limited two side tile we have today". This is funny in the since it was so cutting edge when it was introduced. Not trolling, it is amazing how things change in tech.

True, its always thinner, faster, better etc in some way, therefore the new must have. We will look back at the two sided tile as great for the day but not comparable to current software in a future tomorrow. Like the old brick phones lol

The tile interface still feels cutting edge when compared with ios or android..mostly static icons for how many years now? WP is awesome.

Is it possible for the 1520 to somehow get 3D gestures even though it doesn't have all the sensors the McLaren will have?

I'd say no. It needs the Kinect hardware.

Correct, this is dependent on new hardware.

The new 6" handset from Microsoft Mobile Oy will be released later in 2015.

McLaren is interesting. But I still could not afford to buy a new flagship phone twice in a year. Gosh, my yellow 1520 is still spanking new though its 5 months old already.

Awesome. I can change phone in September so I'll wait :P

McLaren????? Sign me up !
Damn it HTC, why did you codename The 8X an "Accord" ? Lol Still ... It Could Be Worse ... *Corolla*
On a more serious, looking forward to the McLaren ...
It better live up to its codename.

Big big win for MS if this launches on all carriers. Sounds cool.

Waiting eagerly for this one :)
Though you need to step up your play Microsoft. Bring more apps support and that would be more awesome. :D

So, MixView from the Zune days is returning... That's actually really awesome!

not sure it is ready or that I want it. the problem is that your finger isn't transparet and there are many paralax problems which aren't easy to solve. I'd much rather see some more meaningful innovations from msft for problems that have not been solved: 1) 60fps is too slow for smooth animations and the pixel delay rate leads to motion blur trails when scrolling (something you do a lot of). anybody who has seen a 120-240hz tv knows what a difference it makes to have pans and zooms at high frequencies of change. At the very least address the pixel latency. 2) I still can't read the damn thing in the sun without getting washed out colors. color accuracy needs to not suffer when outdoors to the level it does. 3) paralax and touch lag remain problems even with the flagship lumias. you see this problem all the time. You scroll down and you get a rubber band effect where the graphic takes some time to catch up with you once you stop scrolling. This combined with 1 avobe if fixed would deliver a hyper-realistic looking screen. It would be like touching a real piece of paper and make everyhign else look laggy and blurry in comparison.

I don't get any rubber-banding on my phone?

All I can say is wow! I'm stoked. Fall is going to be exciting.

The concept of tapping a tile to reveal smaller, mini-tiles reminds me of the way the KIN phone user interface used to work, for example with contacts:

I hope this is a super phone with the right specs. If it is price right and holds the true nokia glory then it will be in my pocket by Xmas

Decisions decisions...i really want that surface pro 3...and now a new phone...i hope it blows my mind...been waiting far to long to upgrade my cyan 920. IOS 8 is looking mighty tempting again.

Sounds like fun, but it had better have an amazing camera to get me away from my 1020.

The technology seems interesting. Though I'm more eager for the holograms technology, 3D touch sounds cool. And even the idea beyond explosive Live Tiles is nice, as it's something that can be put on every device (ok... It sounds like folders but done with live tiles). However, I'm not buying anything coming from Microsoft Mobile, regardless of who started the development. I'm not contributing to Eflop's salary.
So, unless Sony comes along and also releases a WP with this gimmick, I'm skipping it.

You think you'll change Elop's salary...hehe.

No. I just won't contribute to it by giving profits to the company he runs ;)

Cutting off your nose to spite your face...

+920 he really doesn't like the fact that Nokia's Devices and Services division is now in MS. As long as they create well designed phones, it doesn't matter to me. Given now MS can unify development on the hardware and software side, I think there's a lot of benefits to the move....

Luckily, there are tons of alternative noses on the market ;)

Umm not what the phrase means in this context but OK, ultimately your experience is the only one likely to suffer.

I usually enjoy reading your responses because they are always informative. However I am surprised that you would skip a potentially grew device because of your apparent dislike for a MSFT executive. I say this because you appear to be a fan of the products. Maybe you're just a technology fan and not necessarily a MSFT fan?

I'm a tech fan and I like Microsoft. However I've already had bad experiences with Microsoft hardware. As an OEM I don't trust them. As far as Microsoft Mobile goes, I'm not buying from them out of principle. I opposed the Nokia deal, I voted against it and I still think it was a wrong decision for both companies. I won't, therefore, support any endeavour from a company (MM) that results of the destruction of another one I happened to like. Specially when it's run by a person I really really despise (and I don't despise that many people). A lot. I also don't agree that Microsoft should concern with hardware. They should focus on what they do best: Software. Luckily, Nadella seems to think alongside these lines too.

You hate Microsoft because you hate a person. I dunno, but thats what I feel. It is the same when I hated Samsung because I hate Google.

Read my post again. I don't hate Microsoft. I hate Eflop. And I don't support Microsoft Mobile (it's a different company) even though I know it's filled with talented people. I don't support it because it was created the way it was). But yes, if it fails, I'll be happy. It may temporarily suck for those people but, again, they have amazing talent that I know won't be wasted by other OEMs. Microsoft would be better off focusing on great software. (ps - I "hate" Samsung too but only because they produce crappy hardware and full it with bloatware. The day they change that I'll be more than happy to give them another chance)

From all the whining coming from you, you must really be such a masochist to persist hanging in here when it's so much simpler to just pack up and go and be done with it.

From all your useless comments, you could just give up on writting here altogether.

Finally some decent information for us all to chew on and speculate about. Keep the updates coming, Daniel! My primary concern however is that many people already out of contract aren't going to wait until November and jump to IOS or android. Huge risk by Microsoft to attempt to make such a leap with their next flagship over two years. They should release a 1030 in the meantime with an updated processor and display just to tide people over.

I think you have hit the nail on the head. By the time this super phone comes out Apple, Samsung, HTC, LG and everyone else will have had their new phones out for months. Does Microsoft really think people are going to wait that long for something that will probably be even later than that. Look how long it is taking for them to get 8.1 to the other 95% of their customers that have already bought their phones. This is not a positive sign at all. Samsung is licking their chops.

Glad this will see wide distribution, but man, sprint seriously sucks.

On the bright side; wider distribution this round means better sales for the platform, which could encourage sprint to join the club next time

Does no one else think that this sort of news ruins things for people. I mean I have an 8x and wanted to get an 930 as I like the looks etc but its not even out yet and in less than 5 months something is going to replace it? So what is one suppose to do with that? Grrrrr

This is the problem with modern tech, there's also something better coming out sooner than before.

Daniel, any info at all on the Talkman or too early?

Too early, at least for me to know anything significant, lol

I figured it is likely too early, but you never know, first we heard of Goldfinger was November 2013 so a year before it's estimated release.

I can understand that but come on replacing a phone before ones even come out that's gotta be a joke right?

This is getting to Android and Apple level's on speculation with Gold Finger or McLaren :)This must be the first WP9 device,because hardware alone won't make this work a major OS update would be needed to come with this.

A GDR is enough...you can call it Windows 9 if you wish. :-)
Visual Studio 2014 will support the GDR 1 & 2.

Oh how I just want a 1020 successor to be available for Verizon. I know there's already a post for this, but I would love to have a WP device similar to the Icon (or a little larger), with the 1020's sensor + Xenon flash, with the 928's speaker. I don't really need Glance, though I understand people's desire for it, but I would love if it had battery life closer to the 1520's. As far as this McLaren device.....I'm not sure if I would like 3D touch that much. I feel like I would have to think about it too much (how precise I am in touching or not touching my phone, based on what I'm trying to access at the given time). Seems like too much work, but I'll be interested to see how it pans out.

It's intuitive. Wait until the confusing Apps start to flood! :-)

As long as it doesn't look toy-like like current Nokias I'm all for it. My contract is up in July and with no new HTC or Samsung devices for AT&T on the horizon, I guess I'm stuck with this 920.

While I see where you're coming from, the Icon doesn't look toy-like to me.

McLaren will blow your socks off!
Thought it's good to have the venerable Nokia Lumia 920 as a backup...

It sounds really cool, I just hope they will introduce a new design with that new hardware, aesthetics could definitely bring that phone to another level, without for sure forgetting the basics : Battery and speakers for example.

Dammit I really wanted a 930. Now hearing about a device like this I might keep my 920 for now. Contact ends in November.

Hmmm a green 1520 coming to AT&T soon eh? I hope it's a 32GB model.. even with the SD card slot, I like having the 32GB built in. Or... should I stick it out and wait till this fall and see what they come out with for the "flagships" ...until then, I guess my 1020 will suit me just fine! I really don't want to give up my 41MP sensor for a "flagship" with a lesser camera. And, the 3D thing seems like it falls in line with Amazon's new "holographic featured" device. I guess we'll all just have to wait and see!

"When pressing down in the air it explodes into many smaller tiles" is my favourite line in this article. This sounds awesome!

As a long time T-Mobile customer and day one Windows Phone adopter, this makes me very happy. While November is a while away, I am invested in waiting for a true flagship for Windows Phone (Android and Apple are already available) on my carrier. Can't wait for more information to come out.

I think I speak for majority and say hopefully Verizon and TMo has some colors! Not just black and white

I just want an updated 1020 to upgrade my 920 to. Preferably in the 920/1020 form factor. None of this 20 inch phone nonsense or 3d touch stuff I'll never use.

The 1030 is also in the works. Just 4 you! :-)

This definitely puts my plans of getting a 1520.3 on hold. And one variant better come with Qi wireless charging! :D Hehe.

As long as the battery is above 3000mah include every technology that you can fit in a device or else will be a waist of time

All I want is a 6"/1520 variant on T-Mobile. Seriously, this sounds cool, but I want just that little thing. I actually have a space in my life for a 6" phone replacement.

Why doesn't Sprint carry more windows phones?

Or have good PR? Or merge with T-mo? Who knows...

If they're pay as you go prices everyone will be on Windows Phone lol

3 US carriers huh... sounds like that dumb sprint merger is a done deal

Actually, it sounds like what we already know: Sprint and Nokia don't get a long, which is unfortunate.

I doubt anything that cool will come to T-Mobile. Maybe I'm jaded, but whatever...

Prices are starting to slide on the 1520 on various sites so you know some cool devices are on the way. With 8.1 on my 920 and cool stuff coming this summer, I will be able to wait out this release. Hoping for a 5" device.

Yes, a 5" screen is my sweet spot. I love my Lumia 1020 to death, and there is simply NO device on ANY platform that can touch it. But, to be a true successor the camera has to be even better and it needs a 5" screen. Any larger and it might as well be a phablet, which I have no use for when a REAL tablet is really the ticket.

It's 5.2" and no Phablet.

What sites? I could go for a cheaper 1520 right about now. +999 to my current WP model number lol.

Finally some exciting WP news here!

What about a without 3D gestures flagship?!

It's software, don't know why it couldn't be disabled or configured

It's hardware and software plus API for developers.
Why would anyone wanna disable it?

I'll believe it when I see it

Hilarious, the India question hangs in there with the " it seems faster" shizit

Mix View sounds interesting, I quite often expand my small live tiles only to "peek" at the info visible on the medium/large followed immediately by returning it to small. Doing it a lot less now with the notification center though. Definitely holding out for McLaren before upgrading my 920. That or a waterproof Lumia...

If it has wireless charging, and better performance and cameras than the 920, I will upgrade to this for sure.

add a couple of more things to that list and I am with you.. +920

It seems there is little chance for 1020 successor in (near) future then !!! :(

Your beard will grow, but the 1030 is in developing stage already! :-)

I really don't care about 3D touch. I care about all the other aspects, particularly the camera, that will (or will not) make this new "flagship" a worthy successor to the Lumia 1020. Until I see that, my interest in what Microsoft has coming out is zero.

I'm going to wait and see about 3D Touch, but at this point it is the icing on the cake and the cake itself needs to be one that I want to get....

Different things for different people.
Your 1030 is coming...just hold your breath. ;-)

Anything that is worthy enough to replace my 920 (930 was not), I'll get. I want a Surface Phone with microSD, at least 20MP rear camera, etc.

+920 930 was close but no cigar. I hope to god McLaren is the phone I want and that there's not some significant feature missing.

And here I was hoping that might mean another new WP8 device for Sprint. Of course not. Silly me. T-Mobile is getting more WP8 devices than Sprint, and they're in the #4 spot as far as providers go.

This new device had better have a MicroSD card slot!!! And nokia/microsoft have been making very dumb choices by carrier-locking their phones. Its been four months and AT&T still has no phone in parallel to the Icon

T-Mobile with a Windows Phone FLAGSHIP?! YES!!!!!!

Come on Sprint! Where are your new windows phones!?!

mixview demo :p
https://www.windowscentral.com/e?link=https2F2Fcli...
gives an idea what it may look like

That's a pretty close, indeed. Nice find, thanks.

If McLaren does come to T-Mobile per the leak....I WILL be using JUMP to ditch my 925 for it!!! Luckily there is a T-Mobile store literally right next door to my work...and will probably get it on release day! :-) Hoping the screen size is between 5"-6"!!! With at least 20mp Camera and a SD card slot!!! I don't want or have need of wireless charging capabilities....so it doesn't bother me if it doesn't have this feature. Hope there is a way to turn off the 3D gesture system or a way to adjust the sensitivity (i.e. how far your finger(s) has/have to be from the device to use the feature. A superficial thing but...I hope there will be some nice/high end cases and/or holsters available in store for it on day 1! Hoping also for similar build materials as the 925 (aluminum and polycarbonate) but strate polycarbonate uni-body design is ok too.

+920 I agree with a lot of what you are looking for. I have however come to like wireless charging, it's not as critical to me as a SD Card Slot, but I still like it.

You could just say omni-tool lol

ME?? or how about a Pip Boy 3000?

nice article Daniel! great future with 3d touch! + Cortana = modern UI

Tmobile? For real???? OMG omg OMG

I'm with you hyper ventillating as we speak... OMG, OMG, OMGGG. (Goly Gee Gosh).

Mixview... the name and concept comes straight out of Zune. This should be good.

3D stuff all nice and dandy, but if that would bite a chunk out of my battery life, then no thanks. It's innovating, but I'll pick more battery life in this case.

Really good point. I would hope it is a feature you can turn on or off.

with all the precision necessary for functional 3d touchless input, i wonder if they can throw in a retina scanner to give apple's touchID a run for its money, but then again, i think that a phone capable of lasting more than 24 hours on continuous use would be the next big thing, people would kill to have it

Great idea however than these companies would lose money. It's in their interest to keep the stick and carrot just out of our reach. If u need a phone now get one no sense in waiting for something 6 months from now.

That new Lumia 1520 is quite awesome ;D Might just get that and use my 1020 as a camera :P

OMG! Does this mean I shouldn't buy the Nokia Lumia 930 next month?

November seems soooooo long away. I'm due for an upgrade with AT&T now!

Just wait! It's really worth every second! (who's counting?)

If the technology keeps my screen clear of fingerprints, then I'm all in!

Yes, if T-Mobile will get it then that's good news, about f***ing time they picked up a high end WP

Just happy that whatever it is seems to be coming to all carriers. Hopefully t-mobile can finally get a flagship with greater than 16gb of storage (expandable or not).

I need to see it first, I'm still nowhere near sold on 3d gestures, it needs to provide something that is easier than just using the screen. I have grown to love the glance screen gesture support as it is great for checking the time when my phone is on a table ( and I don't happen to have my watch on). So if it can utilise other simple advances I think I'll really enjoy using it. That being said this is apparently the phone with the Lytro style camera so I'm pretty sure I'll buy it anyway.

The front 3D UI system is something else...

I don't know if someone noticed or know this: I can write and scroll down on my Lumia 1020 without touching the screen, but my finger should be so close to the screen.

Daniel (or anyone else in the know) - Any news on international availabilty of the green 1520 please? I'm particularly interested in any potential UK release.

A flagship WP on T-Mobile now that got me excited, I was gonna get the 635 as my 2nd phone but now might just wait for this November: ) Posted via Windows Phone Central App

"an open-source version of android like kindle fire"
Is Fire OS open source? I thought it was a closed, proprietary fork of Android.

Whats with the Mclaren name? Is it anything to do with the Formula 1 team?

Yeah! They'll get the phone free, but you have to pay for it! Dearly!
:-P

3D touch is nice and all. But how about another 41MP camera? Been dying for a Lumia 1030. Was tempted to buy a 1020, until I saw how WP 8.1 heavily taxes the old hardware (basically same specs as my old 920). Got to wait for the next gen.

The next is promised to come....and you wait...

Is it bad that I'm more excited about a carrier wide release than 3d touch?

"The specifications of McLaren/Goldfinger though are less important than what it does, which is 3D Touch." I am sorry but from my perspective this is significantly incorrect. Getting the base specifications down are critical. Creating a phone that a majority of us will be interested in and one that does not lack signficant features creates the base upon which a feature like 3D Touch can build buzz. Those that read and remember my comments know what type of phone I am interested in. My reading of comments and intution of the general market leads me to think that many of us are looking for a phone that is around the size of the Icon/930. While not everyone feels they need a SD Card Slot, for many of us it is a feature that is very significant and is either critical or would create hesitation in us if it was lacking. Wireless charging is another such feature. Finally I have to congratulate Nokia in creating Glance because it has become an important feature to those that enjoy it. All of these features should be aligned and then one can talk about 3D Touch.

No nokia lumia 1020 update? Microsoft is too late again, amazon phone will be on sale months before there's. Knowing amazon they will sell millions of them. Posted via Windows Phone Central App

That special thing is coming...eventually...

A 3d gesture to wake up Cortana would be nice... but it will be about the power profiles for this stuff in standby. ( bit like peek but for Cortana)

Bad thing about all this is with their timing yet again. New iPhone is rumored for Sept so come November that's still all the tech press will be raving about. That doesn't matter to us on here but normal people who don't keep up will never hear about these.

Here is an example of what could be in our next Windows Phone device (3D Gesture Interaction Video): http://youtu.be/yqstD5GjZEQ

It's surely that the flagship will be announced at Nokia oh sorry Microsoft world 2014. In the end of September or October.

I'm still leading towards gimmick, but it sounds kind of cool to show off.

Can't wait till November. Hopefully my L920 holds up

Hopefully releasing on both AT&T and T-Mobile would mean unlocked devices at the Microsoft Store

More exclusive phones coming to the U,S,, at least until 2015. Except for the 635 and the McLaren, and possibly the 530, all the phones in the evileaks list are exclusives to particular carriers in the U.S.

I bet the iPhone 6 suddenly gets 3D Touch.

It will be the next big innovation from Apple.

The "mix view" style that Zune had I really miss! Is there anyway to get this look with XBox Music?

Also I think this will not be a Lumia phone, but a Microsoft Surface Phone 1.

Can 1520 get 3d touch feature? If it's a software not hardware

It's also hardware... :-(

I dont understand the point of 3d gestures.... are we really too lazy to touch our screens with our fingers.... I feel like a better more signifigant technology is needed in the next flagship

The most important thing for me is that it launches on all three of the mentioned carriers. Nokia was unfortunately unable to get out of their deal with AT&T but Microsoft can and I'm glad they're doing so.

I think I'll rather wait for this scone, yay!

I hope you are correct about that pricing for the 635, that is substantially cheaper than the $189 Stephen Elop said it would be during the Build Keynote, although he did mention that American pricing is handled differently.

I hope this is the fastest, lightest and most innovative windows phone yet, I've been waiting for a phone like this for a while so I can upgrade from my nearly 920, it's so heavy lol. Hopefully its 5 inches in size too.

I hope Sprint is one of the 3. I wish they would just bring back Zune player in stead of XBOX Music or or if anything just give it a new look because Im so tired of that depressing xbox green and gray. The color scheme for Zune was more vibrant and appealing. I also miss all the features that XBOX Music now lacks..

I hope it would come with updated cortana where you can simply say Abrakadabrahhhhh!!!

Face recognition to unlock. How's that for security? ;D

Just bring all the Kinect features to WP. Btw Kinect needs Cortana

My 2 year will be up just in time!!!!!!!!!! I waaaant!!!!!!

If I remember correctly Tesla was supposed to be the code name for the phone to feature a solar charging screen.

This is what I've been waiting for

3D touch (Whatever this refers too would be awesome, too) But, here's my wish-list! Multi-lens Zeiss camera with 20-41+ MP. (1020 with a smaller footprint on the back?) Xenon flash (I love it on the 928, especially shots at parties, camping trips, etc) 4.7+ inches 1080p (2100+ would be amazing too) Wireless Charging with Qi (I own too many damn Qi chargers to switch to PMA, etc) Color options across all carriers (I'm looking at you, Verizon). 3GB-4GB of ram (Of course, not needed, but could help future-proof it a bit more) EXPANDABLE storage, and I cannot say this enough.. Dual Sim for when duty calls for work opportunities/separate numbers Removeable "candy" Nokia shells to swap out colors. (I love that about the 630+ series, Damn my 928) JUST TAKE EVERYTHING YOU DO RIGHT WITH EVERY OTHER PHONE, AND SMASH IT INTO ONE. I can guarantee it will be a hit... No if's, what's, but's or maybes about it!

Lets see what else I would like to add to your good comprehensive list......... Yup, I think you got me covered. Can it please be sooner than November?

Device also need at least gorilla glass 4+, NFC chip, tri-band MIMO antennas for best wifi reception, at least near a whole day battery life (with wifi on), an Intel Core™ CPU, and 64GB storage as base model. Only by possessing these traits will it truly live up to its codename.

Why would you put an Intel Core CPU on a phone? The 805 is a beast.

3D sounded like pure useless gimmick to me, until I realized this is 2014, browsing on a touch device is mainstream, and still we have brand new websites that cannot be navigated without switching to a device with a mouse. 3D touch would fix what lazy web devs have not. 3D touch would also allow tool tips to work on touch screens. Maybe there will be a Surface 3D next year.

So, you mean I have to ditch 1520 I bought just 8 months ago for this McLaren? Well, I definitely will.

I disagree. I believe a 5mp ffc coupled with two proximity sensors is the only hardware needed the major lifting would be the right coding of said software not new chipsets. Imo

The right T mobile news I needed to hear

Will these greats functions going to work on 1520?

"......a visual indication that you're giving focus to the element....." okay.......yeah.... try "optical feedback"

It is high time that they release a flagship Lumia across all major carriers in the US!!!

Just glad the McLaren will be available on T-Mobile apparently

Kind of dissapointing there won't be any flagship devices launched at the 8.1 release date. I have a 920 on ATT and I have an upgrade I can use right now, but looks like I won't get a flagship replacement on my carrier until November? That's a long way off, and after the iPhone 6 launch. Maybe the "Telsa" devie will have specs that intrigue me once it's annoucened. 3D touch support sounds cool, but not something that I am looking for in my smartphone. I could even care less for NFC support now. I got all excited about that feature then I relized how few places I can actually use it at for the time being.

Maybe this phone will ship with WP8.1 Update 1

What the next flagship really needs is the ability to activate cortana without touching the phone when it's just sitting on your desk or whatever. They can do both, of course, but I really hope they do something for cortana. And i'd really like to see an update for the 1020. I'd probably buy that or whatever the replacement for the 1520 is.

Okay now that they know how to rock the cheap phones (520 & 521) lets see the high end phones with reasonalbe prices. $300 instead of $700!

Are you suggesting we rob them blind? I will not be doing any of the shooting, but I may participate in driving the getaway car.... Lets be fair: If Apple's margins on their iPhones sold at ~$650-750 is about 35% which is more than any of these other android makers make except Sammy at ~24% margin, that means total cost is about $422.5 -> $487.5 yielding margins of $227.5 --> $262.4 per device. So, if we say MSFT should make a static profit of half what Apple makes (Margin wise) for these flagship devices, we theoretically should be willing to pay$538 --> $620 per device So, $300 flagship price mobile phone might be nearly impossible if you agree for us NOT TO ROB THEM BLIND. Note(s): Please do not quote or start the tear down bill of materials argument that we usually read on line. Those do not include tons of other cost of production. example, advertising, transportation, packaging, designs and developemnt, storage costs to mention a few. Their profits or declared margins can be be used to estimate potential total cost of production.

Guess I shouldn't be so surprised that Sprint isn't listed anywhere in this article :(

Hope it ends up looking like a McLaren too c:

I'm still waiting for them to release a phone that trumps both iPhone and Galaxy, I have confidence in MS especially after the acquisition. It's the only reason I'm still hanging onto my 920. I'm hoping for a much lighter phone, 5 inch display, brilliant design that takes a perfect fission of Nokia and Microsoft design ethic, and finally some more kicks apps. Please make it happen this fall, I hope the wait is worth it.

I have cases for my lumia 1520 now only to wait till the green comes out to get my actual phone!!!

Microsoft is wise to make a rumor announcement to hold all the WP8 buyers in line until this released. Very shewed on their part! I may or may not jump! Just depends on what the Moto X +1 and iPhone 6 look like and their specs vs. the WP8 McLaren.

This news is less than exciting if Microsoft doesn't plan on expanding that flagship to other carriers within the USA, I'm sure by now they tire of staring at the # 3

Focus on getting good aps and better integration with other microsoft devices. I dont need 3D touch on my phone. I mean the screen is right there.

Awesme stuff, can't wait. Off topic: Will the Lumia 520 get WP 8.1?

My main concerns don't include 3D touch. I want to know: -will it have 32GB and/or 64GB on each carrier? -will it have a user-accessible microSD card slot? -will it have multiple colors per carrier? -will social networking integration be restored, along with the photo and music+video hubs? -will recent be restored to People hub? -will the original cursor be restored? -will it have a camera button and real buttons (not capacitive)? Those are dozens of times more important to me than 3D touch. Without at least social networking restored, I'm not going to upgrade or buy a new Windows Phone again.

If this is running the Snapdragon 805, that will make it a beast of a device.

Integrated wireless charging. No more accessory for wireless charging like they ruined the 1520 with would be the critical element.

Does anybody know if one of these devices is water resistant?!

I thought this phone was cancelled.

It states that Superman aka 730 is for Verizon and AT&T! LOL! McLaren is either delayed or cancelled all together. Nice going, Microsoft! You just give Apple even more current WP users that are going back to Apple and it's new iPhone 6 in September-November 2014. I have a feeling that Apple will have a $400 budget iPhone this time around - 5C?/6C?

had been waiting for this one
Windows Central Newsletter
Thank you for signing up to Windows Central. You will receive a verification email shortly.
There was a problem. Please refresh the page and try again.