Microsoft sold twice as many Windows Phones the week before Christmas versus last year
Our CES interview with Microsoft's Greg Sullivan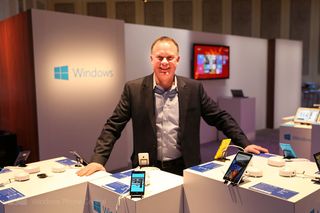 CES is turning out to be an interesting event for 4K HD TVs, various connected technologies and smart cars. Smartphones are mostly relegated to display status, with companies preferring their own off-site venues for announcements. Microsoft though is here, taking private meetings with vendors and the press.
Yesterday, we sat down with Greg Sullivan, Director on Windows Phone at Microsoft. The news was positive and while no new announcements were revealed, Microsoft did have some thoughts on the coming company reorganization, acquisition of Nokia in the coming year and the sleeper-hit Lumia 520.
Sales are strong
One of the most interesting facets that we have had intuitions on is in regards to Windows Phone sales. Devices like the Lumia 925, 1020, 1520 and the budget focused Lumia 520 have been popping up on TV ads and various sales throughout the holiday season.
Microsoft didn't disclose specific numbers, but we've heard from internal sources that December was one of their busiest months ever for Windows Phone sales and Sullivan confirmed that they have sold twice as many Windows Phones during the week before Christmas over last year. Those numbers are a solid indication that Windows Phone is catching on, albeit at a steadily increasing clip. Perhaps it would have been more revealing if sales with 300% or higher, showing Microsoft's OS becoming the 'next big thing', but the US market is notoriously competitive. With the new iPhone 5s and Samsung Galaxies sitting on the same shelves, the market is tough. Combine that with Nokia's diminished brand-name in the States, and the challenge is substantial.
AT&T, while also not disclosing specific numbers, seems pleased with the Lumia 2520 bundles which tied into Windows Phone purchases. The Lumia 2520, Nokia's first Windows 8 tablet, was a gamble for the company who don't have too much experience with large-screen computers. But the option for phone-buying customers to also get a similarly designed Tablet was evidently a good marketing choice.
The fight against Android and iOS
Microsoft still sees plenty of opportunity against Android, who essentially control 80% of the smartphone market (mostly due to Samsung). Sullivan comments that "We took a different approach to the user experience" and so far, they feel vindicated, especially with iOS and other operating systems "going flat" and mimicking Windows Phone's stronger points for UI design.
Microsoft certainly is aiming for that low-end area where Android still struggles and Apple is nowhere to be seen. Having a (more) unified ecosystem, with SkyDrive and Skype at the center, is Microsoft's advantage, according to Sullivan and "2014 portends a whole lot more of the integrations" with Windows, Windows Phone and Xbox.
"Fundamentals are spot on", the reorganization and updates
Microsoft so far appears pleased with the core features of the OS, refining and expanding the feature set through more frequent updates. But there is still much to do. Sullivan generally seems excited about the 'coming together' of Windows Phone and Windows 8 under Terry Myerson, executive Vice President of the Operating Systems group at Microsoft.
Myerson's task is to get both teams to start working together and to think about long term roadmaps. Sullivan notes that this is "going to lead to some exciting things" in 2014. Sullivan thinks this will be a bigger deal than the Nokia acquisition in terms of impact. That's because Nokia and Microsoft had already been working extensively together for the last few years, where the reorganization will open up new and creative opportunities. That's not to dismiss the significance of the Nokia gambit, as Sullivan is enthusiastic about both OS and hardware teams finally being able to talk openly about future plans.
Even though Nokia and Microsoft work closely together, they currently don't share all information. Microsoft has its OS secrets as does Nokia. That's just how companies operate to prevent leaks to their competitors. With the acquisition deal – expected to be finalized in the come months – this will all change. Transition teams are already in place and are planning on how to hit the ground running when the deal is completed.
In terms of Windows Phone 8.1, we've heard from our own sources of shared libraries overlapping by up to 70% as a goal for Windows Phone 8.1 and Windows 8.1 (Update 1). Currently it's more around 33% of shared core libraries. That increase will allow greater ability for developers to "code once and code for all" when making apps for Microsoft's platform. We've also heard hints of shared Bluetooth, Wi-Fi and GPS stacks, allowing functionality of apps to act the same on those platforms. SkyDrive, Microsoft's cloud storage service, will also play a more significant role. Sullivan would not confirm this information to us, but the 8.1 (or whatever it may be called) should be feature packed.
It is clear that Sullivan sees Windows Phone OS as fundamentally "spot on". That means any rumors of them scrapping the UI or dramatic changes to the core of how the OS looks and feels are probably just a product of wild imaginations. Still, the forthcoming – though never acknowledged by Microsoft – 8.1 update for Windows Phone should shake some things up for current owners.
Speaking of, current Windows Phone 8 devices, including the Lumia 520, are expected to still receive future updates, including 'Blue' or Windows Phone 8.1. That update is expected to be announced in April during Microsoft's Build conference in San Francisco.
The Lumia 520 and Lumia halo-effect
The Lumia 520, by most accounts, is one of the most popular Windows Phone to date. It doesn't garner the headlines, but it sells. In fact it's one of the top ways people are experiencing Windows Phone these days.
How that happened is what Sullivan refers to as a "halo effect" from devices like the Lumia 1020. Specifically the ad campaign "the Recital" running frequently on TV. That ad boasts a hilarious example of why the Lumia 1020's camera is the best in the room, but it's also the ad that gets people into the doors of AT&T. Microsoft actually saw a spike in Lumia 520 sales after those ads ran heavily back in August, 2013.
Sullivan calls this a "proof point of our strategy" for having a spectrum of devices running at various price points (vertical hardware, but a horizontal OS paradigm). Microsoft is very proud that the Lumia 520 provides the same core experience as the higher end Lumias, something that Android struggles with these days.
But the Lumia 520's success is not without its problems too. In fact, due to it becoming a hit in countries like India, many users are getting angst ridden over the fact that some brand new games (and a handful of apps) can't run on their phones. That's because the Lumia 520 only has 512 MB of RAM, which is a limiting factor. Granted, developers can "optimize" for 512 MB, but that takes times and it leads to frustrated users during initial release cycles. When 512 MB devices were the minority, this was less of a concern. Much has changed though since those days.
Sullivan is confident that this problem will go away as development companies start prioritizing their apps and games for 512 MB devices "out the gate", targeting the newer, larger demographic of users from the get go. Also, newer phones like the Lumia 525 come with 1 GB of RAM and still maintain the lower price point, offering consumers yet another option.
Xbox Music and updated hubs
We asked Sullivan about the recent release of the Xbox Music app for Windows Phone 8 devices. It was a seemingly odd move as Windows Phone users already have a Music app on the phone. The reason should be obvious: it allows Microsoft to dynamically update core services by having them removed from the OS directly. That means in forthcoming major OS updates, we'll see Music pulled out and treated as an app instead.
Will that happen with other services? Microsoft was coy on the matter only stating "For things that make sense, we'll look to do that". While users may want "everything built it", the fact of the matter is it is much easier to update services via app updates than whole OS refreshes. This a lesson that Google has learned with Android, who has pulled more and more out of the OS and put them into the Play Store. It's an interesting strategy and it should allow Windows Phone to stay more competitive. The question is what, if any, other services will this apply to?
Going forward in 2014 and ongoing challenges
If there is one common complaint Microsoft and Nokia had in regard to awareness of their product, it's Instagram. Both companies are thrilled to have the service available finally on Windows Phone, but both companies lament the "lag in perception" by the media and even store clerks about that fact. It's frustrating to hear sales reps still unaware of the this (and many other) 'win' for Microsoft in late 2013. Hopefully that will change with time.
One thing that seems evident to us in our meetings with Microsoft and Nokia is that both companies are very excited about 2014. Windows Phone is finally being accepted as the "third way", developers are jumping on board, product awareness is expanding and both the current Microsoft reorganization and Nokia acquisition gives fresh start to those directly involved.
Will it turn into significant market share in the US? Will Microsoft finally make significant inroads against Android and iOS? The process has started, momentum is present and the unification of the Windows ecosystem could be a juggernaut.
Get the Windows Central Newsletter
All the latest news, reviews, and guides for Windows and Xbox diehards.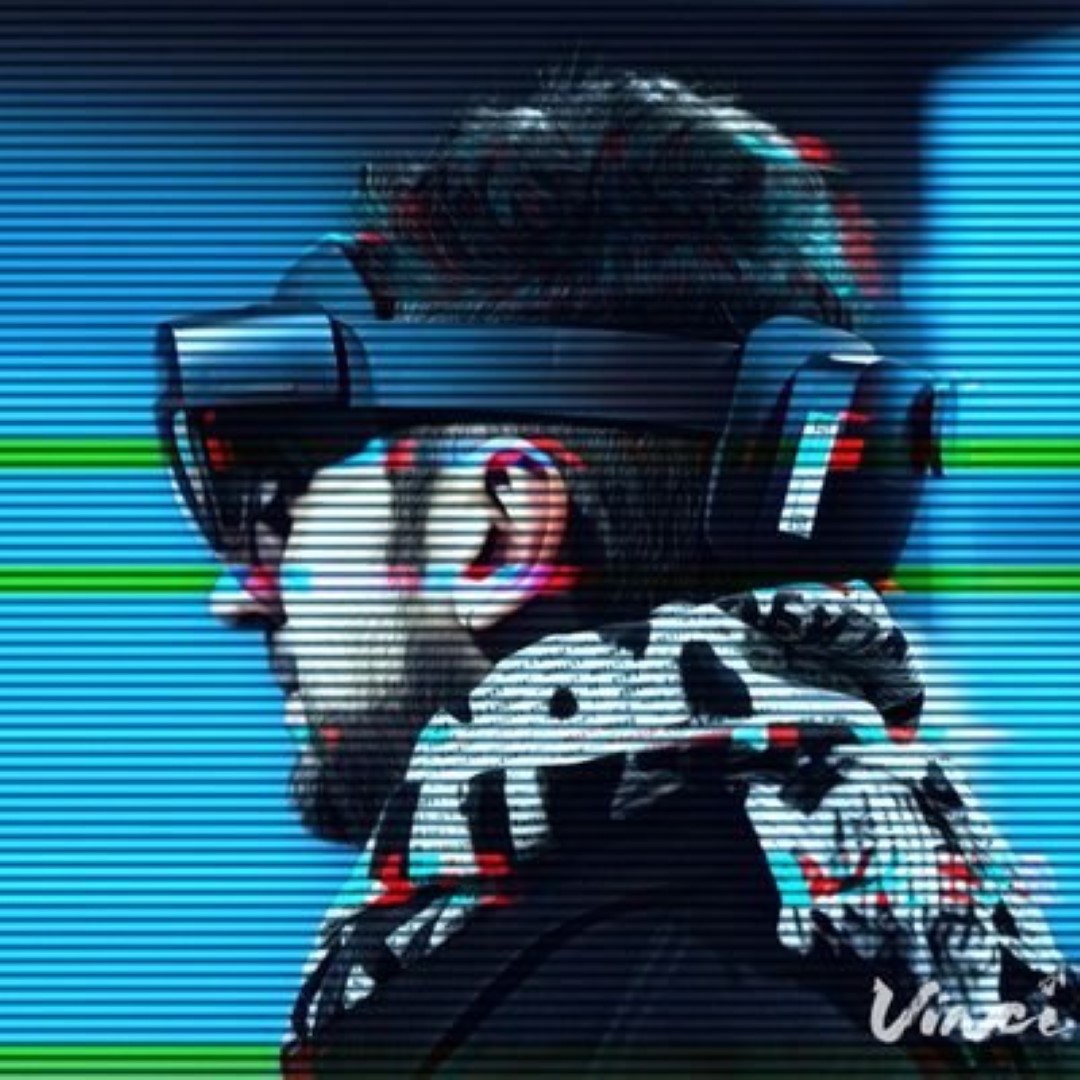 Daniel Rubino is the Editor-in-chief of Windows Central, head reviewer, podcast co-host, and analyst. He has been covering Microsoft since 2007 when this site was called WMExperts (and later Windows Phone Central). His interests include Windows, laptops, next-gen computing, and for some reason, watches. Before all this tech stuff, he worked on a Ph.D. in linguistics, watched people sleep (for medical purposes!), and ran the projectors at movie theaters because it was fun.