Confirmed: AT&T getting visual voice-mail for Windows Phone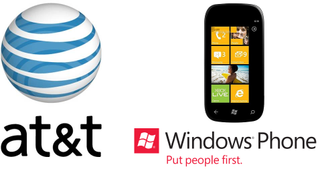 For many who updated to Mango in the last day, especially if you were on AT&T, you may have noticed the lack of visual voice-mail. We covered how this was a carrier decision--or rather a technical hurdle they had to overcome in order to get it to work.
While AT&T did not launch Mango with visual voice-mail, the door is certainly open for them and others to enable it at some point. Indeed, that seems to be the case with AT&T who in response to a Tweet asking when will they enable VVM, responded:
"We're working to offer that as soon as we can, and will share more info here when we have it!"
While that still won't satisfy everyone, you have to be just a little happier knowing that AT&T does plan to offer VVM for our phones in the near future.
Daniel Rubino is the Editor-in-chief of Windows Central, head reviewer, podcast co-host, and analyst. He has been here covering Microsoft since 2007 when this site was called WMExperts (and later Windows Phone Central). His interests include Windows, Microsoft Surface, laptops, next-gen computing, and for some reason, watches. Before all this tech stuff, he worked on a Ph.D. in linguistics and ran the projectors at movie theaters, which has done absolutely nothing for his career.
;)http://forums.wpcentral.com/windows-phone-7-os-discussion/181013.htm

Has there been any news if international carries specifically Deutsche Telekom will be offering visual voicemail

No. As soon as we hear anything though we'll cover it.

I hope they hurry up with this. Visual voice mail is so much more convenient than the normal kind.

You might want to check out You Mail. On WP it's called Magik Mail. It's so crazy good I have no desire to even use Visual Voice Mail from the carriers.Check out the link and never look back.http://www.youmail.com/home/index.do

The problem I have with Magik Mail is that I have to not only change my VoiceMail number settings on my phone, but I also have to pin another tile to my Start Screen. If MS has the ability for 3rd parties to integrate into the Dialer tile, I wouldn't object myself. Since they don't, I didn't care much for Magik Mail, and just assumed VVM was coming to Windows Phone, which it did.

This would be great. I wish it would offer transcription services... I will have to keep on using MagikMail (YouMail) for that I guess. Hope it comes to pass!

Thx you!!!!!!! I guess I'll be get my votes back soon.http://windowsphone.uservoice.com/forums/101801-feature-suggestions/sugg...

or you could just use govoice for free

The GoVoice UI lags and it "loses authorization" almost every week. I use it to manage my Google Voice SMS and voicemail, but it would be nice if that new version that is set to support GVMAX would come out. I haven't seen GoVoice updated in almost 4 months.

Agreed. The developer kind of moved on a bit, I think :-/ Shame as it has a lot of potential and a Mango version would be great (integrate with contacts, fast app resume, background handling...omg, someone just do it already!)

I believe I can translate this for you.AT&T will offer Visual Voice Mail as soon as they figure out how they can charge you extra for the feature.

That was just mean! Unfortunately you are probably right though..

If there are any Rogers / FIDO users here - contact your carrier and let them know you're interested in Visual voice mail.I called Rogers last night and they said that visual voice mail is only available for the iPhone. I told them about Mango and how it brings VVM to WP7.They didn't seem interested and I had to request that they log what I was talking about to my account and to express that their customers are interested in such a service - paid for or not.Thanks! :)

just got my Mango. tastes so good :D i can wait for visual voicemail though ( i dont use my voicemail )

that sounded to me like "once we decide how much to charge, then it will be available"

Youmail (as much as I like and use it) and Google voice are kludges. I'd rather have VV built into the system. Integrated... and I'd pay for a transcription service. Now, if AT&T and Google came up with a deal like Sprint did with Google, that would be more interesting. I don't want more apps. I want more functionality built into the system, using my contacts, my contacts' photos, etc.

I just added this feature to my HD7 T-mobile US plan and it's still not working :( Is there a trick that I'm not aware of?

This is interesting, because here is the e-mail I received today from support. Rather than make it known that they care about WP7 and that they'd get it working soon, they instead offered me an early upgrade to something like an iPhone (something that has VVM now). That doesn't give me any confidence that they care to get this working anytime soon. Here's part of the e-mail I received:"Thank you for taking the time to e-mail AT&T regarding when visual voicemail (VVM) will be available for Window 7 phones on AT&T. I know this can be very frustrating. My name is XXXXXXXXXX, and I am happy to help you with your inquiry.I have engaged my manager on this issue at your request. Unfortunately, there is not currently a date when VVM will be available on Windows 7 phones with AT&T. AT&T regrets any inconvenience caused by this matter. As you are a valued customer we can make an exception to offer you a substantial discount from the retail cost of the phone. The exception pricing for smartphone and iPhone devices is equal to the standard 2 year discounted pricing + $250. The substantially discounted prices also require a two year contract renewal and an $18 upgrade processing fee which will be applied to your bill. To complete an exception upgrade, please contact customer service at 1-800-331-0500 or at 611 from your mobile phone or visit a corporate store location. To find the closest AT&T store please visit: https://www.windowscentral.com/e?link=https2F2Fcli..."

That doesn't sound like much of a discount at all. Standard 2 yr pricing ($199) plus $250... blech. Of course your main point is that we don't know when/if this will really happen. I agree, and I'd like more confirmation than a tweet!

aside from the extra tile magik is sweet with a custom announcement based on the user caller ID and i get VM's sent to my email.I'll try MS/att's offering thought and decide after that.
Windows Central Newsletter
Thank you for signing up to Windows Central. You will receive a verification email shortly.
There was a problem. Please refresh the page and try again.