Is the console war over for Xbox?
The runaway success of the PlayStation 4 coupled with the rise of the Nintendo Switch makes Xbox's chances for the future look daunting. However, the fight is far from over.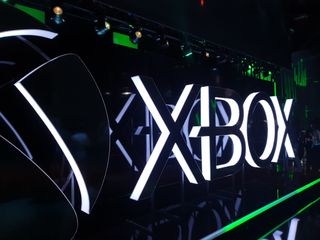 (Image credit: Windows Central)
In a lot of ways, it often looks like the console war is over for Microsoft, particularly when you look at contemporary metrics. Microsoft doesn't share Xbox console sales figures anymore, instead opting to focus on sharing engagement figures with its shareholders, but best estimates put Xbox console sales at around the 35 to 40 million units mark. Conversely, the Nintendo Switch is also poised to surpass the Xbox One if it hasn't already, despite only being on sale for a fraction of the time. This holiday season, it seems all but inevitable the Nintendo Switch will outpace Xbox too. And of course, PlayStation 4 is around the 100 million mark, totally dwarfing the Xbox One install base.
The transition to "next-gen" is coming, with Xbox Scarlett and the PlayStation 5 gearing up for a big reveal next year, most likely. And by all accounts, at first glance, it looks like Sony is poised to come sprinting out of the gate capitalizing on the success they've found throughout this generation. An IGN poll of 40,000 readers showed that the majority of gamers are most interested in Sony's next-gen system, beating out Microsoft and Nintendo. There's no reason to think that isn't the case with the wider market too.
Or is it?
Let's take a look at how Microsoft is looking to change the rules of engagement for the next-gen console war, and ultimately, why Microsoft is pushing hard to take Xbox beyond the box.
The market for console hardware
Console warriors on Twitter, YouTube, and beyond often cite console sales as gospel for the health of any company selling hardware, and obviously, that plays a part. No install base means no sales, but as we can see from the above chart, the vast majority of spending in this industry goes on content, rather than hardware.
On core consoles, mega games like Fortnite, Call of Duty, and FIFA drive huge amounts of revenue through recurrent in-game digital spending, doubled with increasing numbers of us switching to digital game purchases. Beyond games, subscription services like PlayStation Network, Xbox Live, and Xbox Game Pass are also big revenue streams. Content sales are king, in this business, and the console itself is simply incidental.
The console itself is expensive to produce, and the margins on sales aren't great. While the days of taking losses on console hardware are probably behind us, in terms of profit margins, there's an argument to be made that it's actually worse if someone purchases an Xbox One and never uses it, than if they hadn't purchased it at all. Talking profit margins and engagement is not as sexy, but it's the business reality that drives companies like Sony and Microsoft, and soon, Google, with its Stadia platform, and likely others.
If we look at the breakdown by platform, right now, Xbox represents just a fragment of the console portion of the pie chart. While the industry as a whole is growing, the speed of growth has trended towards mobile, largely attributable to preferences and business realities in Asia-Pacific markets.
In interviews, Microsoft is pretty transparent about its ambitions. Xbox head Phil Spencer broke down Microsoft's thought process in an interview with The Verge a little while back.
The global market is 2.5 billion gamers strong, and Microsoft wants to break out of the piece of the pie it incorporates now. Not only because it wants to, but because it has to for Xbox's future.
On the coming disruption
From time to time, I'll see detractors abuse Spencer's quote to claim that Microsoft isn't ambitious with its plans to grow the Xbox install base, but that couldn't be further from reality if it tried. There just has to be a level-headed acceptance of the business realities faced by Microsoft and other companies.
Swipe to scroll horizontally
| Rank | Company | Q1 ($M) | Q2 ($M) | Q3 ($M) | Q4 ($M) | 2018 ($M) | YoY Growth |
| --- | --- | --- | --- | --- | --- | --- | --- |
| 1 | TENCENT | 5,502 | 4,687 | 4,903 | 4,641 | 19,733 | 9% |
| 2 | SONY | 3,079 | 3,117 | 3,612 | 4,410 | 14,218 | 41% |
| 3 | MICROSOFT | 2,019 | 2,033 | 2,311 | 3,391 | 9,754 | 32% |
| 4 | APPLE | 2,091 | 2,303 | 2,524 | 2,535 | 9,453 | 18% |
| 5 | ACTIVISION BLIZZARD | 1,872 | 1,537 | 1,352 | 2,131 | 6,892 | 6% |
| 6 | GOOGLE | 1,383 | 1,463 | 1,522 | 2,129 | 6,497 | 22% |
| 7 | NETEASE | 1,346 | 1,546 | 1,590 | 1,694 | 6,177 | 11% |
| 8 | EA | 1,582 | 1,137 | 1,286 | 1,289 | 5,294 | 4% |
| 9 | NINTENDO | 697 | 730 | 751 | 2,111 | 4,288 | 36% |
| 10 | BANDAI NAMCO | 807 | 567 | 693 | 674 | 2,741 | 13% |
The biggest game companies in the world via Newzoo
Tencent is by and large the biggest games company in the world, and the only metric the megacorp is interested in is engagement above all other things. Tencent has dabbled in consoles, but particularly when it comes to Western audiences, the firm is virtually all-in on service type game investments, picking up controlling stakes in companies like Grinding Gear Games and Riot who run huge free-to-play titles like Path of Exile and League of Legends. Nobody thinks of Apple and Google as gaming companies, yet there they are in the top six, owing to iOS and Android's app stores.
Despite having a far smaller console share than Sony, that fact isn't reflected in Microsoft's gaming revenue, which is extremely healthy owing to subscription services and content sales. Every time someone attempts to claim "Xbox is dead" I can't help but roll my eyes, knowing the facts. That being said, there's no room for complacency, as major disruption is a perpetual reality in the tech business, and cloud services are poised to shake up the gaming business in much the same way it has for music and media.
Digital lock-in and going horizontal
The transition to next-gen is arguably a little different than previous generations. Roughly fifty percent of us are buying games digitally rather than physically, making switching platforms across generations a little less simple than it was previously. If you have hundreds of digital games on your PlayStation 4, and the PlayStation 5 has full backward compatibility (which it will), why would you switch your main console to Xbox Scarlett even if it is a little more powerful? Why would you switch at all if it was less powerful?
Most people end up with multiple consoles towards the end of the generation, particularly when you consider the portability of the Nintendo Switch as a unique selling point. Typically, though, whoever takes the head start next-gen will generate that networking effect purchase argument "my friend has it so I must have it too," when it comes to living room stuff. Cross-play restrictions are gradually being broken down, but it'll be a long time before the perception shifts away from the idea that you need to have the same console as your friends in order to play together.
If we presume that Microsoft totally nails its content plan and hardware for Xbox Scarlett, the market for Xbox consoles in the home has arguably hit its limit. This is why Microsoft has been pushing Xbox beyond the console, horizontally, putting its games on Windows PC via Steam and Xbox Game Pass for PC, and soon, Project xCloud via streaming to the billions of smartphones already out there. In xCloud, Microsoft has a significant advantage too, which will benefit the home console userbase as well.
It's important to note that Project xCloud is powered from the ground up by Xbox One development environment. Unlike Google Stadia, which requires developers to port their games to its systems, game developers already have xCloud versions made, since it just works, much like Xbox Backward Compatibility with Xbox 360. I went hands-on with xCloud at E3 2019, and came away wondering if it was some form of black magic. Every Project xCloud user that comes in sideways technically also becomes an Xbox One console owner, growing the market share of the Xbox One development environment. This growth should improve Xbox's clout with developers across the board, particularly with those who have often ignored the platform out of fear for low sales — a frequent reality for popular titles from Japan. With Asia-Pacific markets driving global growth, particularly in mobile, this is another area where xCloud could find some unique success that could lead to more games coming to the platform.
Microsoft is not finished
Microsoft might be well-positioned with its massive data centers and control of Windows as a platform, but its horizontal expanse to PC and mobile phones isn't necessarily a guaranteed success story. It depends on how well Project xCloud works at scale, with millions, rather than dozens, accessing the service. It depends if Microsoft can convince enough developers to license its content for cloud streaming. It depends if Microsoft's revenue model for xCloud is consumer-friendly. More than anything, it depends whether or not consumers — particularly in the West — actually have an appetite for core games on their phones, tablets, and low-end PCs.
There are a lot of unknowns here, but this strategy was effectively locked-in as soon as Microsoft failed to achieve the networking effect from its rough Xbox One launch back in 2013. The market reality is evolving, and so too must Microsoft if it wants to grow and improve the experience for its customers. Offering gamers a bigger, better platform with more features and more cash flow to invest in games, and offering developers a bigger, broader userbase across multiple form factors and consumer behaviors. There's a massive opportunity for Redmond, owing to its early investments in the Azure cloud, where a future majority of Xbox users may live.
For Xbox, the console war is far from over.
Xbox accessories you'll love
Every one of these quality accessories is guaranteed to enhance your Xbox experience.
PowerA Enhanced Wired Controller for Xbox One ($20 at Amazon)
PowerA's take on the Xbox One controller is an attractive pickup for budget-conscious gamers that nails all the basics.
Talon PDP Xbox media remote ($20 at Amazon)
The Talon PDP Xbox media remote is great for watching shows on your console.
Xbox One S vertical stand ($10 at Amazon)
Stand your console upright with this accessory.
Get the Windows Central Newsletter
All the latest news, reviews, and guides for Windows and Xbox diehards.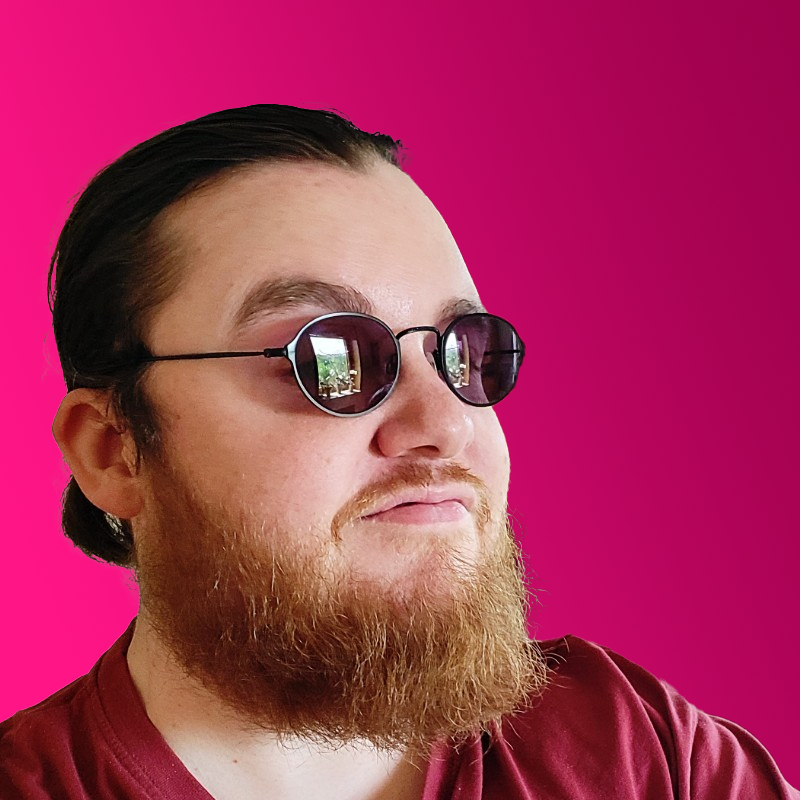 Jez Corden a Managing Editor at Windows Central, focusing primarily on all things Xbox and gaming. Jez is known for breaking exclusive news and analysis as relates to the Microsoft ecosystem while being powered by caffeine. Follow on Twitter @JezCorden and listen to his Xbox Two podcast, all about, you guessed it, Xbox!