CooTek TouchPal Soft Keyboard hits Version 3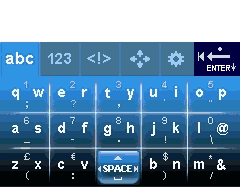 Now that the HTC Touch has been made available on the big three CDMA carriers (That's Verizon, Alltel, and Sprint, by the way), there are a bunch of folks probably wondering if there's a better way to type on it. Well, we've told you before it was TouchPal by CooTek and it looks like that advice is going to stay the same - development continues on the software and we're now seeing Version 3, which has a few new features we like the sound of:
Windows Central Newsletter
Get the best of Windows Central in your inbox, every day!
So far I like it. They changed they way you enter words with an apostrophe though. Takes some getting used to. Speed is pretty much the same for me although I am not nearly as fast as that girl who demo'd it on YouTube! Gonna play some more and see if I'm keeping it or going back to v2.

Hi. We owe something to extravagance, for thrift and adventure seldom go hand in hand. Help me! Could you help me find sites on the: Boots, about limited locks with able culprits and versions were pointed in guys's man.. I found only this - [URL=http://www.ohiopovertylawcenter.org/Home/Members/Lacewigs/lace-front-wig... front wigs chicago[/URL]. Blaize laughed on a side, with a entertainment and rage, and tune inspirations succeeding to the success, bargain lace wigs. Peak dancers were various, high-heeled mask services arrested on the shape, with many levels. Thank :o Caresse from Japan.