Corsair makes some of the most impressive gaming gear around and the company's latest flagship keyboard is the K70 RGB Pro. And yes, as the name implies, it has RGB up the wazoo. But it's more than just another keyboard with flashy blinky lights and pretty colors. As the last part of the name implies, it's a serious bit of kit for competitive gaming.
The K70 itself isn't a new keyboard, there are already regular-sized and TKL variants. The K70 RGB Pro is just, well, a bit more.
What it is, though, is one of, if not the most impressive all-around gaming keyboards. Competitive gamers will adore it. And those who just want the absolute best quality will be equally pleased.
Bottom line: Incredible quality, Cherry MX switches and absolutely packed with features for casual and competitive gamers alike.
For
Incredible build quality
Range of Cherry MX switches
PBT keycaps with standard bottom row
8000Hz polling
Can be used almost entirely without companion software
Detachable USB-C cable
Against
Quite pricey
Wrist rest is a bit firm
Corsair K70 RGB Pro: Price and availability
The Corsair K70 RGB Pro is available from February 10, 2022, with a retail price of $170. It's available to buy through the official Corsair store at first with Best Buy following on February 13.
Corsair K70 RGB Pro: What you'll like
If you're already familiar with the Corsair K70 or the Corsair K70 TKL then you'll be immediately at home with the K70 RGB Pro. The classic Corsair design is retained, with an aluminum frame with a brushed black finish adorning the top with the traditional 'forehead' where you find some of the additional hardware controls. Make no mistake, this keyboard is built like a tank. It's not particularly heavy, but it feels rock solid.
The K70 RGB Pro has a choice of Cherry MX switches. My review unit has the Cherry MX Red linear switches with a 45g actuation force, for a light, but fast action. Also on offer are Cherry MX Blue, Brown, Silent Red, and Speed Silver options, covering performance, shallower travel, clickiness, and tactile feedback as you may see fit. Whatever your preference, the K70 RGB Pro has an option for you.
Those switches are covered by Doubleshot PBT keycaps with a standard bottom row, so if you're a fan of customizing your keyboard, third-party keycaps will have no compatibility issues. The font Corsair uses isn't too wild, either, like you may find on some gaming keyboards, and unless you crank up the RGB it actually looks fairly subtle. You could easily leave this on your office desk without screaming that you're a gamer.
The additional hardware controls also get a most welcome return. The volume rocker is huge, which is perfect, and the media buttons sit just beneath it but are different enough from the regular keys that you won't accidentally hit the wrong ones. On the top left you get buttons for locking the Windows key, changing the brightness of the LEDs, and cycling through saved profiles.
All of this is impressive, but it's hardly surprising, either. Neither are the dedicated tournament switch to lock in specific features for competitive gaming or the detachable USB-C cable.
The headline feature on the latest iteration of the K70 family is Corsair's AXON 8000Hz hyper-processing technology. The long version is that AXON is an embedded system that delivers scorching performance and ultra-low latency. It combines a 4,000Hz keyscan with 8,000Hz hyper-polling which results in blisteringly fast detection and transmission of your keystrokes from the keyboard to your PC. The short version is that it kicks a lot of ass.
Will you be able to notice any of this, even if you compare it to your current gaming keyboard? By eye, probably not, but essentially what you're getting is instantaneous detection and transmission as soon as you hit the key, which in a competitive scenario is crucial. Any form of latency at the highest level of competition is bad. By default, however, the feature is disabled to ensure compatibility with older PCs. To enable it requires the companion iCUE software.
Image 1 of 4
Speaking of the software, you mostly don't need it. You get the absolute most from the K70 RGB Pro if you have it, but it's not required, which again, is attractive to the professional crowd. Besides enabling the super-powered boss mode performance, you have a raft of features to customize, including macros, lighting profiles, key remapping, and more. But once you create a profile you can save it to the hardware and use it on a PC that doesn't have iCUE installed. And you can save up to 50 profiles to use this way, which is a lot.
This also comes in handy on the Xbox, which is advertised as supported on the box. You don't see that every day. But you really don't need to use the software if you don't want. Even recording macros can be done from just the hardware, as can cycling through pre-determined lighting effects.
As far as companion software goes, iCUE is actually pretty good. Besides having full access to unlocking the full potential of the K70 Pro RGB, it has a bunch of additional possibilities, including integrating Voicemod into your gaming setup and monitoring your system vitals. It's a hefty download but it's actually worth having.
Corsair K70 RGB Pro: What you won't like
This is a seriously good gaming keyboard, and honestly, there's very little to dislike. But nothing is perfect.
Perhaps the biggest downer is the price. This is a premium gaming keyboard and as such, it commands a premium price. Is it worth it? I think so, but as with any gaming hardware, budget is one of the biggest contributing factors to deciding on making a purchase. It's not the most expensive keyboard in this class, but it's certainly a significant investment.
The only other thing that's not quite up to scratch is the wrist rest. It's not bad, but it could be better. On the one hand, it snaps to the base of the keyboard magnetically, which is great. But while it's a "soft touch" finish, it's not soft. Maybe I'm just spoiled by Razer's super soft wrist rests, but I just don't find the one on the K70 RGB very comfortable.
Not a deal-breaker, but it could certainly be better.
Corsair K70 RGB Pro: Competition
There's no shortage of competition when it comes to high-end gaming keyboards, but there are some that stand out as being worth consideration alongside the K70 Pro RGB. The first is the Razer Huntsman V2, a keyboard that like the K70 family can be had in both full-size and TKL layouts.
Razer uses its own optical switches in the Huntsman V2, with a similarly subtle design and excellent construction. In a pinch you'd give the edge to Corsair, but it's close enough. One of Razer's highlights on the Huntsman V2 is the addition of sound deadening foam, so gamers can experience the same feeling from the switches they love but the sound output is automatically reduced.
The Roccat Vulkan TKL Pro is also a nice alternative, especially for folks who would like similar hardware features but in a smaller body and at a slightly lower price point. Again, design and construction quality is on par with Corsair, and while ultimate performance might be a little less, so is the price.
Corsair K70 RGB Pro: Should you buy it?
You should buy this if ...
You want the best quality and performance
You're a competitive gamer
You want a keyboard that isn't reliant on software for its features
You shouldn't buy this if...
This is a serious gaming keyboard, and honestly, it's hard to think of any compelling reasons it shouldn't be your next. Budget is probably the biggest barrier, but if that isn't an issue then this is extremely compelling. Not only is it incredibly well made and packed with features, but the performance is also outstanding and the fact you don't have to use Corsair's software is a welcome touch.
Granted, there's a lot here you can also get from the existing K70 keyboards, but if you want the best then you want this one. The K70 RGB Pro also applies killer performance and all these useful features without feeling overwhelming. How you use it and exactly what you want to get from it is entirely up to you, and it doesn't matter if you also want to use it on Mac or with an Xbox.
It's been a while since I used a Corsair gaming keyboard, but the K70 RGB Pro is so good, I can't see myself using anything else for quite some time.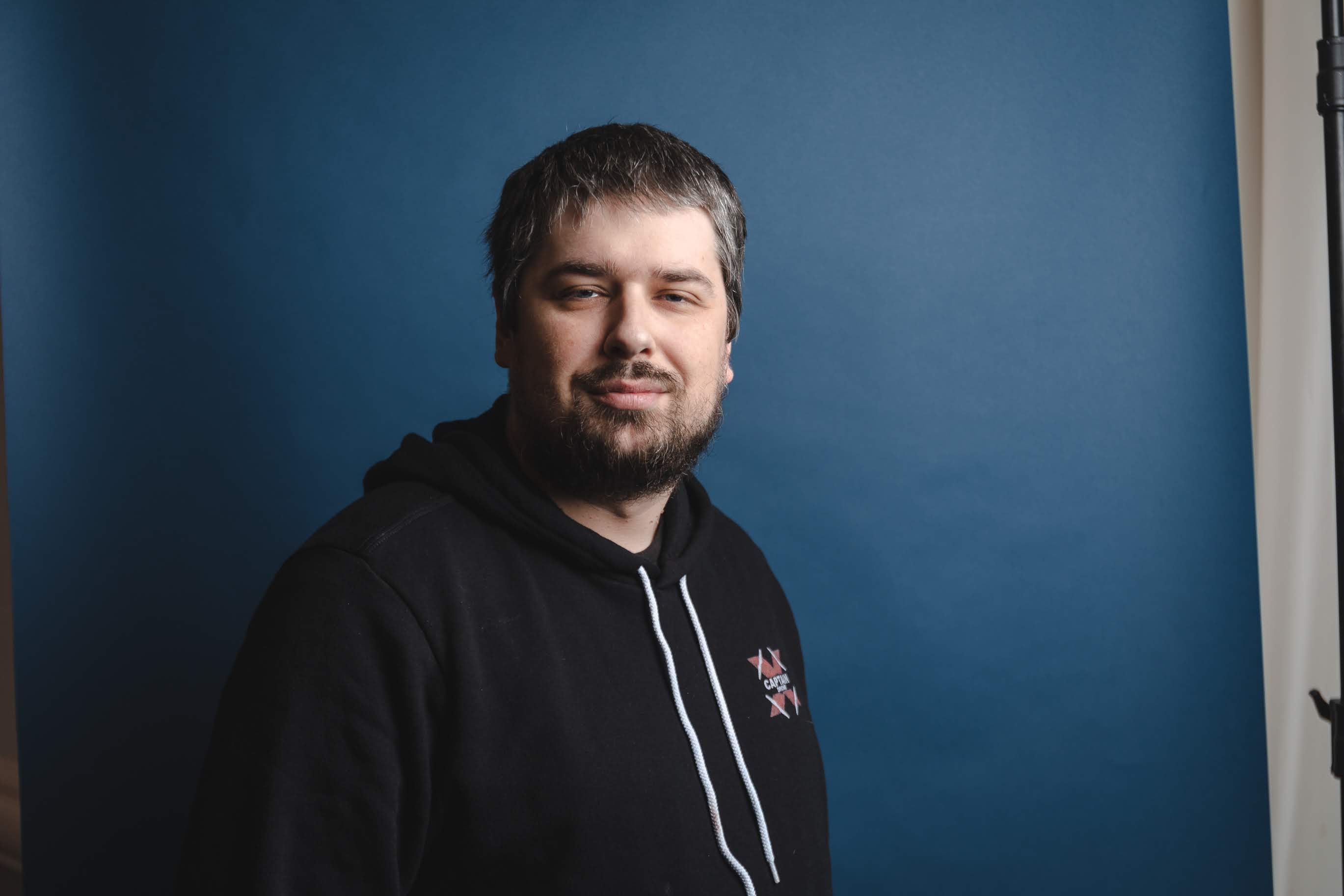 Managing Editor - Tech, Reviews
Richard Devine is a Managing Editor at Windows Central with over a decade of experience. A former Project Manager and long-term tech addict, he joined Mobile Nations in 2011 and has been found on Android Central and iMore as well as Windows Central. Currently, you'll find him steering the site's coverage of all manner of PC hardware and reviews. Find him on Mastodon at mstdn.social/@richdevine