The best gaming keyboards offer lightning-fast mechanical switches, RGB lighting, long-term durability, and plenty of customization. There have been a few standout additions over the last two years — the Das Keyboard 4Q connects to the internet and notifies you for incoming emails and the like, and the Corsair K100 has a nifty dial that lets you control music playback, switch between apps, and much more.
That said, the fundamentals haven't altered all that much; most keyboards targeted at gamers are full-sized options that include a 104-key layout. That's changing now as gaming brands are starting to embrace smaller form factors, leading to tenkeyless (TKL) and 60% options.
Corsair already rolled out a few TKL keyboards, and the K70 TKL is the latest entrant. The keyboard itself is identical to the standard model, but because there's no number pad, it has a diminutive size. Another upside is that the K70 TKL starts off at $140, $20 less than the full-sized model. So if you're looking to pick up a new compact gaming keyboard, the K70 TKL may just be the ideal option.
Bottom line: Corsair's K70 RGB TKL is one of the best tenkeyless gaming keyboards available today. It has a sturdy design with a brushed aluminum frame, Cherry MX gaming switches, RGB lighting with a lot of customizability, and you even get 8000Hz polling and a dedicated tournament mode. If you want a full-featured keyboard that doesn't take up too much room, look no further.
For
8000Hz polling
Cherry MX gaming switches
Sturdy build quality
Plenty of customizability
PBT keycaps
Dedicated tournament mode
Against
Compact design takes a while to get used to
Costly
Corsair K70 RGB TKL: Price and availability
The Corsair K70 RGB TKL is now available in most countries where Corsair has an official presence. The keyboard will set you back $140 in the U.S., €150 in Europe, £140 in the United Kingdom, $220 in Australia, $190 in Canada, and $169 in most parts of Southeast Asia.
You can pick it up from Best Buy, Newegg, and straight from Corsair in the U.S., and while the listing is sold out on Amazon, it should make its way back to the retailer shortly. The keyboard is available with Cherry MX Red, Silent, or Speed switches.
Corsair K70 RGB TKL: What you'll like
The K70 RGB TKL looks identical to the standard K70, with the main difference being the omission of the number pad. The keyboard features a brushed aluminum chassis that makes it just as durable as Corsair's full-sized gaming keyboards, and what I particularly like is that it has a detachable USB-C to USB-A cable. The 6-foot cable is braided, and just like the keyboard itself, it should hold up to long-term use just fine.
Corsair knows how to make a high-quality keyboard, and even though the K70 RGB TKL is a compact option, it doesn't miss out on any of the extras. You'll find the same volume roller and a mute button to the right, buttons for switching profiles, adjusting the intensity of the RGB lighting, and disabling the Windows key, along with dedicated media controls.
There's also a tournament switch that disables lighting effects to prevent distractions during intense gaming — switching the keyboard to a single color — and any custom macros and actions. There's also an LED on the top edge that lights up when the keyboard is in tournament mode.
Another standout with the K70 RGB TKL is that it has PBT doubleshot keycaps as standard, and you can immediately tell the difference if you're coming from a regular keyboard. The keycaps have a matte finish, and after two weeks of use, the keyboard looks just as pristine as the day I took it out of the box.
Image 1 of 9
Although this is a tenkeyless keyboard, it isn't necessarily light at 2.1 pounds. Having said that, the detachable cable makes it easy to carry around, and the build quality is on par with the best keyboards you'll find today.
Corsair sells the K70 TKL with either Corsair MX Red, Silent, or MX Speed gaming switches, and my keyboard came with the Red option. All three switches have 45g of actuation force and linear travel, and the Red switch has a 2.0mm actuation distance and 4.0mm total travel. I find the Red switch to be the ideal switch for gaming, but if you want less actuation distance, you'll want to take a look at the other options.
The Red switch makes the K70 RGB TKL a fantastic gaming keyboard; the low actuation point means keystrokes are registered near-instantaneously, and it was delightful to use the keyboard during extended Valorant and Borderlands 3 sessions.
Like the Sabre RGB Pro, the K70 TKL has an 8000Hz polling rate (most keyboards go up to 1000Hz) and the feature is designed to give elite gamers an edge. While the Sabre RGB Pro requires high-end hardware for the 8000Hz polling to work, that isn't the case with the K70 RGB TKL.
Now, I didn't see a lot of difference between the keyboard and my "regular" K100, which goes up to a measly 4000Hz. But then again, I'm not an pro gamer (the only activity I seem to be good at is stuffing a lot of cookies into my mouth). If you're an elite gamer and are looking for an edge, you'll love what the K70 TKL has to offer. For the rest of us, this is just another high-quality keyboard with nice mechanical switches and a robust build that will last several years.
Image 1 of 3
Another area where the K70 RGB TKL excels is RGB lighting. The keyboard has per-key backlighting, and Corsair's iCUE utility offers an exhaustive list of customization options. There's 8MB of onboard storage for storing profiles and macros, and you can switch between stored profiles with the dedicated profile switcher key.
Corsair K70 RGB TKL: What needs work
The only issue I faced with the K70 RGB TKL is the key spacing. As this particular keyboard is designed to be a compact option, the keys are spaced close together. It led to a lot of typos during the initial two or three days of getting started with the keyboard, but as I became acclimated to the layout, I didn't face any problems.
Coming in at $140, the K70 RGB TKL isn't an affordable keyboard by any measure. You are getting a lot of features here, but if you're in the market for a more budget-focused option, you will find plenty of alternatives.
Corsair K70 RGB TKL: Competition
Gaming brands have taken to the TKL form factor, and there are a lot of choices if you're in the market for a new keyboard. The Razer Huntsman Tournament Edition TKL is very similar to the K70 RGB TKL — it has a durable aluminum design, RGB lighting, detachable USB-C cable, doubleshot PBT keycaps, and onboard memory. The keyboard comes with Razer's linear switch that has an actuation of just 1.0mm, and at $115 you're not paying quite as much as the K70 RGB TKL.
Roccat's $130 Vulcan TKL Pro is also a reliable choice in this category. They keyboard has low-profile keys and uses Roccat's Titan gaming switch, has a detachable USB-C cable, tournament mode, and vibrant RGB lighting.
Corsair K70 RGB TKL: Should you buy it?
You should buy this if ...
You want a gaming keyboard with Cherry MX gaming switches
You're looking for a compact gaming keyboard
You need a keyboard that has all the bells and whistles
You're interested in a keyboard with 8000Hz polling
You shouldn't buy this if...
You want a keyboard on a budget
All things considered, Corsair nailed the brief with the K70 RGB TKL. The keyboard retains the best features of the K70 while introducing exciting options like 8000Hz polling and PBT doubleshot keycaps. This keyboard is built to last, and the detachable cable makes it that much more portable than traditional keyboards.
You also get Cherry MX switches, plenty of customization options in iCUE, and the dedicated tournament mode lets you easily disable any custom effects during intense gaming sessions.
You're not really missing out on anything here, and if you're looking to switch to a compact gaming keyboard that offers a similar feature-set as full-sized options, the K70 RGB TKL is the obvious choice.
Bottom line: The K70 RGB TKL delivers all the features you're looking for in a gaming keyboard, and does so in a compact form factor. You don't miss out on any extras from Corsair's full-sized keyboards, and the addition of 8000Hz polling makes it stand out just that little bit more.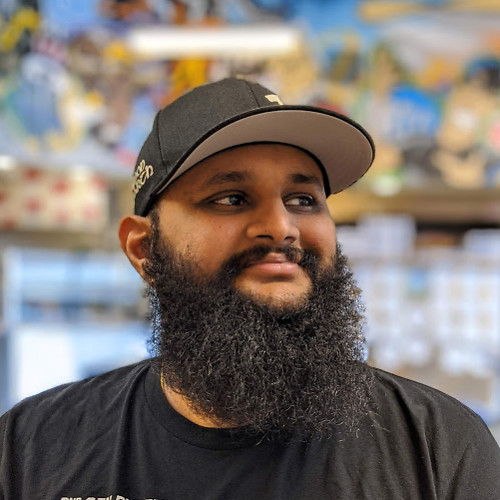 Harish Jonnalagadda is a Senior Editor overseeing Asia for Android Central, Windows Central's sister site. When not reviewing phones, he's testing PC hardware, including video cards, motherboards, gaming accessories, and keyboards.