Best keyboards 2022: Top gaming, mechanical, wireless, and more
The best of the best keyboards available out there.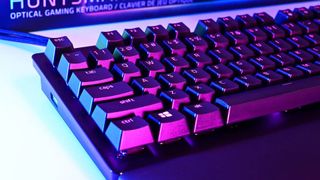 (Image credit: Daniel Rubino / Windows Central)
No matter how powerful or stylish, quiet or compact, your PC is, without a good keyboard you simply won't enjoy using it. As one of the pieces of hardware you spend the most time interacting with, it is absolutely crucial to get a keyboard that matches your requirements.
And everyone is different in that regard. But the keyboard makers are equal to this, and there is a mind-boggling selection out there today. Whatever your budget, whether it's for office work or gaming, packing in a bag to use with a laptop or coding, whatever your reasons to type on a keyboard there is something out there for you.
What is the best keyboard?
Why you can trust Windows Central Our expert reviewers spend hours testing and comparing products and services so you can choose the best for you. Find out more about how we test.
PC builders especially can get easily carried away with the bits that go inside their rig, but as much focus should be spent on what you're using outside it. Whether you're working or playing, you'll spend most of your time typing something and a bad keyboard will ruin your experience.
Equally, choosing a keyboard isn't the easiest thing to do. There are so many different types to consider, where do you begin? There are a few areas that you can narrow down before you start shopping. Consider your budget first and foremost, and then what it is you're mainly looking to do. Gaming keyboards are going to be very different from a slim, Bluetooth keyboard you can pop in your laptop bag, for example.
The best of the best is Razer's new Huntsman V2 Analog, with a list of features as long as your arm, and it's not just a good gaming keyboard. Alternatively, the Razer Pro Type uses some of the same ideas but refocuses on the office and ergonomics. Microsoft is a big player, too, with both a fantastic Bluetooth and ergonomic keyboard.
We spend a lot of time testing keyboards so you don't have to, and this is the best you can buy right now.
Logitech K860
The most balanced keyboard you can get
Reasons to buy
+
Amazing comfort and support
+
Durable design
+
Extreme battery life
+
Flexibility of wireless connection
Reasons to avoid
-
No backlighting
-
Wrist rest can't be removed
The bulk of people buying a keyboard for their PC don't want some flashy, ultra-expensive, feature-packed box of tricks. Instead, they're looking for a good, comfortable typing experience and a quality product that will stand the test of time. That is exactly what you find with the Logitech K860 ergonomic keyboard.
If you run down a list of things that make a good home or office keyboard, you'll find them all here. It's well built and extremely durable, it has no wires, you get a built-in wrist rest, great typing experience and, importantly, an attractive price. It isn't perfect, for example, there's no backlighting and the wrist rest can't be removed, but the good far outweighs the bad.
Ergonomic keyboards are hardly a new idea, but the K860 expands upon the idea with a radical design that raises the whole keyboard in the middle. In turn, this odd position does bring with it a bit of a learning curve, but once you get the hang of it, you'll be all the better off. Your wrists and hands will be more comfortable, and fatigue will be kept at bay.
Wireless keyboards make for a tidy environment, but there's always the thought at the back of the mind about battery life. That isn't an issue with the K860, with truly outstanding longevity. This is a keyboard that isn't fancy or flashy, but it does what a keyboard needs to do better than the competition.
Bottom line: Offering amazing comfort and support while typing, the Logitech Ergo K860 is a fantastic choice for combating pain in your hands and arms.
Buying the best keyboard in 2022
Getting the right keyboard could be the difference between loving and hating using your PC. Along with the monitor, it's the thing you spend the most time interacting with. A bad typing experience makes for a bad day. But everyone is different, too, and has different preferences and, importantly, budget.
Spending a lot on a keyboard doesn't automatically guarantee you'll enjoy using it. Likewise, if you never game, do you need to spring for a flashy mechanical keyboard with RGB and adjustable actuation? Probably not. This is why you should always know exactly what you're looking for before making your decision.
One part of buying a keyboard for a PC is easy, though. The overwhelming majority out there will be not only compatible but designed for Windows. Dedicated keys to access Windows features are common, including media, app shortcuts, even emoji, now.
The hardest part is narrowing it down. There are so many keyboards to choose from that it's hard to know where to start. That's why we've tested a whole lot of today's options to help you choose the best of the best.
Razer Huntsman V2 Analog
The reigning champion of mechanical keyboards
Reasons to buy
+
Adjustable actuation points on per key basis
+
Analog optical switches are light and quiet
+
USB-C connection
+
Much improved wrist rest included
+
Controller-like function for keys
+
USB 3.0 pass through
Reasons to avoid
-
Pricey
-
Quite chunky and heavy
If you're shopping on a tight budget, the Razer Huntsman V2 Analog is not going to be your choice. It's expensive. It's also one of the most technologically advanced keyboards on the market today, so there's no brand tax being applied. In fact, there's so much going on with the Huntsman V2 Analog it's hard to know where to begin. This is a keyboard unapologetically targeted at gamers, but they are far from the only people who will enjoy it.
The heart of this keyboard is Razer's newest switch. It's an optical, as on the previous generation Huntsman, but that's where the similarities end. The Analog Optical switch is linear, so it's smooth and has no bump action, and has adjustable actuation. Each key can be altered to a value between 1.5mm and 3.6mm. The lower you go the faster the keys. Not that you feel anything different, since there's no physical change to the keys.
The other big deal with the switches is the scaling input. For gaming, this is designed to offer an analog-feel that you might normally associate with a gamepad. You won't be using this for typing, but it could transform your gaming. Again, it's customizable on a key-by-key basis and since you can lock profiles into the onboard memory, you can use them on any PC, too.
The Huntsman V2 Analog is just a nice thing to live with, too. It hooks up over USB-C, has a USB-3.0 pass-through port and dedicated media keys along with a volume dial. The newly redesigned wrist rest is incredibly comfortable, and Razer made sure there's no frame on it anymore, just plush, soft padding and since it's attached with magnetic pins, it won't slide about either. Razer has been a pioneer in the keyboard industry for many years now, and to think we're now looking at something as remarkable as the Huntsman V2 Analog blows the mind.
Bottom line: It's pricey, but worth every penny. The Huntsman V2 Analog is an extraordinary thing, ticking more boxes for a keyboard than anything else we've ever tested.
Microsoft Designer Compact Keyboard
The best wireless option among keyboards
Reasons to buy
+
Beautiful design
+
Customizable with the Keyboard and Mouse Center
+
Emoji Key included
+
Multi-device support
Reasons to avoid
-
No backlight
-
Plastic instead of metal
-
Only two colors
Large, chunky keyboards aren't for everyone, but slimming down doesn't have to mean compromising. That's exactly the case with the Microsoft Designer Compact Keyboard, which make look a little boring at first glance, but is anything but. For one, the styling is beautifully minimal, making it match perfectly with any setup on any desk. It would be nice to have a choice of more than just black or white, but the glamour here is in the simplicity.
The keys are chiclet style and have the sort of key travel you would expect to find on a laptop. As a result it's also extremely quiet and remarkably thin. It doesn't have a built-in battery or take regular batteries, instead using CR2032 for power to keep that profile so slim. Despite using watch-style batteries, you should be able to get up to three years before needing to swap. That alone is reason to buy.
Microsoft has also added some neat touches to the Designer Compact Keyboard despite its small size. There's no number pad, but you do get a screenshot key which will launch the built in Windows snipping tool, as well as a dedicated emoji key. But you don't have to keep it as a key for little smiley faces or poops; with Microsoft Keyboard and Mouse Center you can remap the function of keys to something you find more useful.
The final party piece of this keyboard is multi-device support. Most of the time with Bluetooth accessories you're limited to a single active connection at a time, but this one lets you have three. With a dedicated button on the keyboard you can switch between them, which makes this truly a keyboard you can use in your home office, your work office and with your laptop without the need to spend time disconnecting and re-pairing. Score one for convenience!
Bottom line: The Microsoft Designer Compact Keyboard is an excellent Bluetooth keyboard for minimalists, featuring a small footprint, a great typing experience and the ability to connect to multiple devices at once.
Razer Pro Type
The best low-key office keyboard.
Reasons to buy
+
Orange mechanical keys
+
Stunning design
+
Bright white backlight
+
Wireless or USB-C
+
Programmable keys
Reasons to avoid
-
No wrist rest
-
Lack of media keys
Razer is known for gaming, but the Razer Pro Type keyboard is not for gamers. That's not to say you couldn't use it to play games with, because you could, and you'd have a great time, but that isn't why it exists. In recent times Razer has begun to consider the professional space as well as its traditional core audience, and the Pro Type keyboard is one of the first products with this in mind.
It both does and doesn't look like a traditional Razer keyboard. It's mechanical, with Razer Orange switches, a full-sized layout and a striking white and silver design. It has a fantastic tactile feel while remaining quiet, so your office colleagues won't be irritated by non-stop clacking. It also has a soft-touch finish, further differentiating it as a product designed for comfort and prolonged use through the workday.
Despite the refocused audience, Razer has still managed to bring in some of its gaming-focused features with the Pro Type for the benefit of everyone. The keys are programmable through Razer Synapse 3, just as they are on a gaming keyboard, and you can assign macros, too. It's also one of the best backlit keyboards you will ever see, though limited to white and not RGB.
Over both 2.4GHz wireless and Bluetooth you can connect to as many as four devices, and without the backlight on you can stretch battery life to 84 hours on Bluetooth. Turn the lights on and that goes down. A lot. But you can also just hook up the USB-C cable and use it wired or to top up the battery while you work.
Bottom line: Razer and Humanscale come together to blend ergonomic, professional design with gaming technology to produce a keyboard that will look and feel good in any office. Being wireless is just the icing on the cake.
Microsoft Ergonomic Keyboard
Great ergonomics, and good for your wrists
Reasons to buy
+
Larger keys, more consistent travel
+
Improved layout and modern design
+
Affordable
+
Plug and play
Reasons to avoid
-
No backlit keys
-
Learning curve
The newest Microsoft Ergonomic Keyboard (2019) is a natural upgrade to those rocking older models from the company. The pedigree is similar, but it's clear Microsoft has dramatically improved and updated some of the core features of this series. Typing is more comfortable, and the keyboard looks more modern with a cleaner, more straightforward design.
If you already have the Sculpt or Surface ergonomic keyboards, which are also featured in this collection, these keyboards are all a little different. This keyboard is wired and has deeper key travel than both the Sculpt and Surface ergonomic typing platforms. Microsoft nailed it with the ergonomics here, hence the name, and if you frequently find yourself hurting a little after work, this will surely be of some assistance.
For those who never tried an ergonomic keyboard, the new Microsoft Ergonomic may be worth a shot. The price is one of the lowest of this series, making it quite accessible. There is a learning curve, though, and it will take at least a few days of practice to get used to the design. However, as people in comments here will attest, once you go ergonomic, it's tough to go back.
Bottom line: Microsoft has been making ergonomic keyboards for many years and has perfected the craft with its latest model. With large keys, a fixed space bar and an attractive price, it's easily the one to go for if you're hunting this type of keyboard.
SteelSeries Apex Pro
One for the hardcore gamers
Reasons to buy
+
Quiet switches
+
Configurable actuation
+
Sleek design
+
Magnetic wrist pad
Reasons to avoid
-
Pricey
-
Non-detachable cable
The SteelSeries Apex Pro is simply unlike any other gaming keyboard you can buy right now. Some go the mechanical route, others have started building optical switches based on breaking light beams. SteelSeries has gone for a magnetic actuation that you, the gamer, can change on a key-by-key basis to truly customize your experience to how you like to play games.
The Apex Pro makes it possible to adjust the actuation point between 0.4mm and 3.6mm using the on-board control wheel and OLED display or SteelSeries Engine. The software interacts with the magnetic Omni point switches to adjust how each key performs, and you can set keys to different values that can then be saved to profiles.
This means you can have different profiles for different games, and a mix of instant actuation and, as an example, a heavier actuation on something like a special ability or a grenade to prevent accidental misfires. It's quite pricey, but there's absolutely nothing else on the market like it right now.
Bottom line: Changeable actuation on a key-by-key basis makes the Apex Pro one of the few genuinely customizable gaming keyboards on the market today and sets a new standard. The flexibility it affords you makes it not only a great keyboard to game on, but also one you can use all day for work, too.
Razer BlackWidow V3 Mini
Compact but powerful
Reasons to buy
+
Choice of Razer Green or Yellow switches
+
Compact and clean design
+
Razer Chroma integration
+
Excellent build quality
+
HyperSpeed wireless
Reasons to avoid
-
Pricey
-
RGB lighting decimates battery life
In our review of the Razer BlackWidow V3 Mini, we gave this mechanical keyboard our full five-star rating, as well as a must-buy recommendation. That isn't a statement made lightly, but few keyboards are worthy of such high praise. Razer as a brand has been around for decades and has an almost fanatical following, but you really do get what you pay for. The BlackWidow V3 Mini is a 65% keyboard, so it's super compact, and while gamers are the first thought, in certain configurations, this is also the perfect mechanical keyboard for the office.
Razer uses its own Green or Yellow switches in the BlackWidow V3 Mini, depending on whether you prefer tactile feedback or silent actuation. Lots of mechanical switches claim to be silent, but few deliver on the level that the Razer Yellow switches do. The soft, cushioned action and lack of sound make it a dream to spend a day typing on. The keycaps are all of the highest quality, too, and the lack of wobble in any, including the space bar, is reassuring of its quality.
The BlackWidow V3 Mini is mostly plastic, but it's durable feeling with a little weight to it, and certainly doesn't feel cheap or like it might break in any way. It hooks up over USB-C for charging (yes, it's wireless!), and like all good gaming keyboards, has full RGB lighting throughout. Razer Synapse is a brilliant bit of kit for managing the keyboard too, allowing you to set macros, reprogram keys, create profiles, and sync lighting effects.
Bottom line: The Razer BlackWidow V3 Mini is simply staggering, not because of flashy features, but because it's just an exceptionally good, well-put-together keyboard that's a joy to use.
Logitech K380
Versatile, Bluetooth wireless, and bang-for-buck
Reasons to buy
+
Built into a folio case for extra protection
+
One-year warranty
+
Connects with Bluetooth
+
Uses a rechargeable battery
Reasons to avoid
-
Might not want an entire case with the keyboard
-
No backlight
Logitech is no stranger to making great affordable keyboards, and the Logitech K380 makes for an easy recommendation in that department. The K380 is a compact option, and while it comes quite cheap, Logitech doesn't skimp out on the quality or the utility. This is a compact keyboard at 75%, but it doesn't skip any of the essentials while adding a huge portability advantage.
The Logitech K380 is one of the best portable keyboards around, too, with Bluetooth capabilities and solid compatibility with a wide range of devices. You get an ABS body, but the build quality is rather solid overall. Not just that, Logitech has a solid amount of color options, including Blue, White, and Rose, in addition to the classic Black.
Another great feature is the multi-device pairing, which is great if you want this to be the only keyboard you have for use with multiple devices. You can use this feature with three devices at once. It runs off of two AAA batteries. While the lack of a backlight may be a dealbreaker for some, it does mean that this keyboard survives longer on those batteries.
This is a low-profile scissor-switch keyboard, but the typing quality is quite nice. The noise, as expected, is minimal, too. The circular keys may not be everyone's cup of tea, but they're comfortable to type on.
Bottom line: This is a very good budget keyboard. You get Bluetooth support with multi-device connection features. While there's no backlight, this keyboard impresses with its typing feel, versatility, and portability.
What about all the other keyboards?
Even though these are the keyboards we recommend as the best of the best, they're only a snapshot of what's on offer. As you start to drill down and look at more specific use cases and even specific manufacturers, there's a lot out there to consider.
If you're a keen gamer, for example, it's worth looking at all the best gaming keyboards to make sure you're making the right choice for the gaming you want to do. Likewise, if you know you want an ergonomic keyboard that's going to help you look after your wrists, considering all the best ergonomic keyboards is a smart call.
How to choose the right keyboard for your PC
Choosing a new keyboard can be a daunting prospect, after all, there's so much choice. It's hard to know where to start, and while we can recommend what the best out there are, these aren't automatically the best for you. You should first make sure you know what you're looking for in a keyboard before you commit to buying.
As with most things, consider your budget first. There's no point going into keyboard shopping without a price range in mind, because as you can see here, prices vary wildly from under $50 to well over $200. Nailing down a budget will make it easier to dismiss keyboards that aren't right for you before getting to into the weeds with specs and features.
The other primary consideration needs to be what you're going to use it for most. Mechanical keyboards are easily the best feeling, but if you're never going to game is the increased price and the additional noise worth it? Likewise, if you plan to game, you're not going to have a good time with a Bluetooth keyboard with chiclet keys.
From there you can start to consider a few more options. Always remember that the right keyboard for you is out there, waiting for you to find it.
What to look for in a new keyboard
Use this handy checklist to cover the key features you should consider when you're shopping for a new keyboard.
Budget
Gaming, work or both?
Desktop or laptop?
Wired or wireless
Mechanical or not?
Included wrist rest?
Battery life on wireless keyboards
Do you want media keys?
Get the Windows Central Newsletter
All the latest news, reviews, and guides for Windows and Xbox diehards.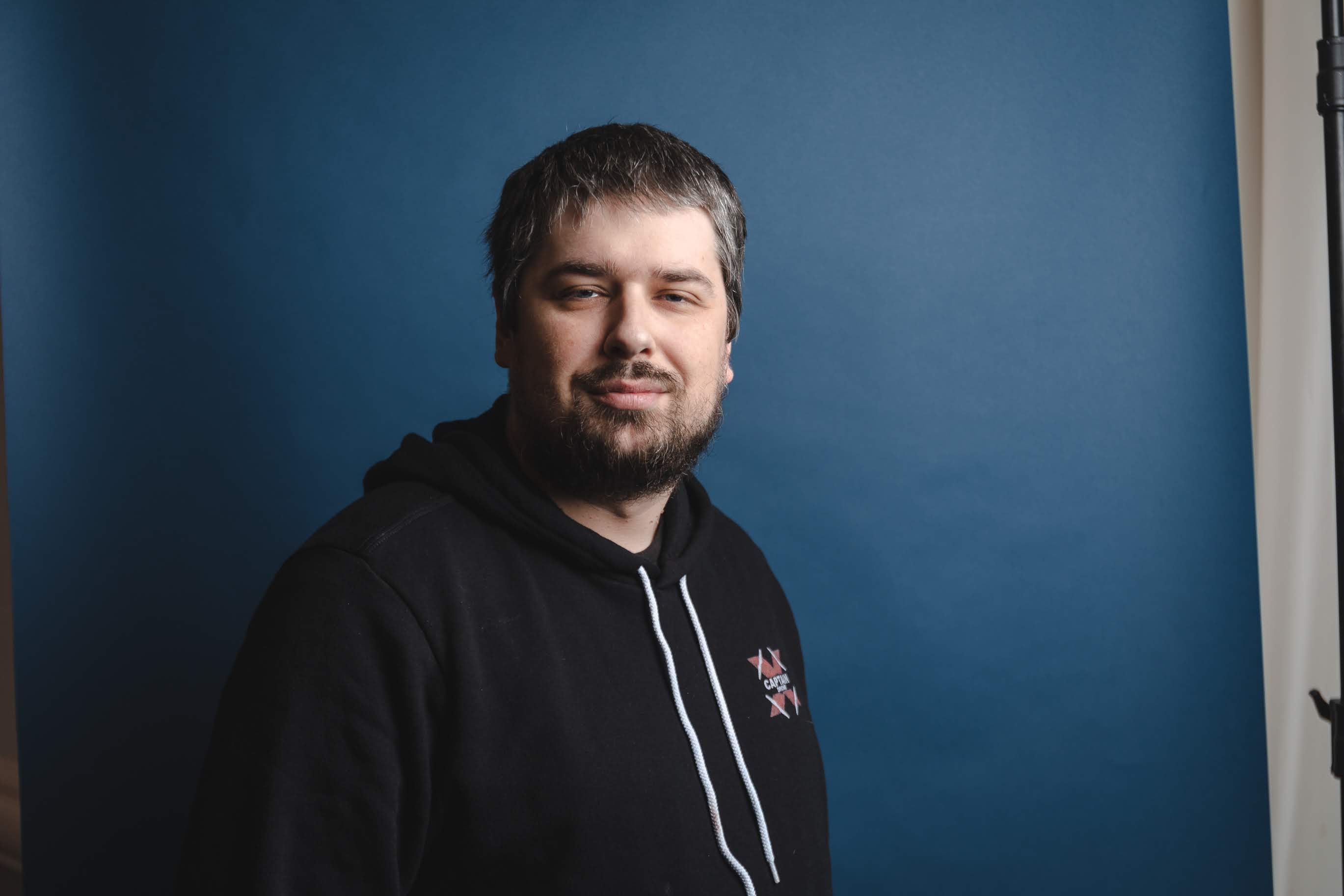 Managing Editor - Tech, Reviews
Richard Devine is a Managing Editor at Windows Central with over a decade of experience. A former Project Manager and long-term tech addict, he joined Mobile Nations in 2011 and has been found on Android Central and iMore as well as Windows Central. Currently, you'll find him steering the site's coverage of all manner of PC hardware and reviews. Find him on Mastodon at mstdn.social/@richdevine