Best gaming keyboards 2022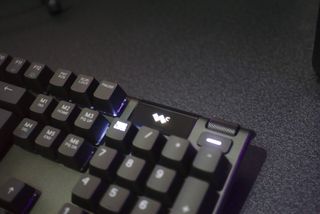 (Image credit: Rich Edmonds / Windows Central)
Having the right tools at your disposal when PC gaming is critical, and the heart of your performance is having the best gaming keyboard. It's your primary input for a large portion of your games, so getting it right is crucial. If you want the absolute best keyboard for gaming right now, you want the SteelSeries Apex Pro.
Best overall: SteelSeries Apex Pro
Why you can trust Windows Central Our expert reviewers spend hours testing and comparing products and services so you can choose the best for you. Find out more about how we test.
SteelSeries Apex Pro keyboard
You've never seen a keyboard like this before
Reasons to buy
+
Impressive magnetic switches
+
Changeable actuation points
+
Onboard storage
+
Useful OLED display
+
Included wrist rest
+
Full-size layout
Reasons to avoid
-
Quite expensive
-
Requires SteelSeries software
The SteelSeries Apex Pro is simply unlike any other gaming keyboard you can buy right now. Some go the mechanical route. Others have started building optical switches based on breaking light beams. SteelSeries has gone for a magnetic actuation that you, the gamer, can change on a key-by-key basis to truly customize your experience to how you like to play games.
The Apex Pro makes it possible to adjust the actuation point between 0.4mm and 3.6mm using the onboard control wheel and OLED display or SteelSeries Engine. The software interacts with the magnetic Omni point switches to adjust how each key performs, and you can set keys to different values to save to profiles.
This means you can have different profiles for different games and a mix of instant actuation and, as an example, a heavier actuation on something like a special ability or a grenade to prevent accidental misfires. It's quite pricey, but there's absolutely nothing else on the market like it right now.
Runner-up: Razer Huntsman V2 Analog
Razer Huntsman V2 Analog keyboard
Everything you need
Reasons to buy
+
Adjustable actuation points on a per-key basis
+
Analog optical switches are light and quiet
+
USB-C connection
+
Much improved wrist rest included
+
Controller-like function for keys
+
USB 3.0 pass-through
Reasons to avoid
-
Pricey
-
Quite chunky and heavy
If you're shopping on a tight budget, the Razer Huntsman V2 Analog is not going to be your choice. It's expensive. But it's one of the most technologically advanced keyboards on the market today, so there's no brand tax being applied. In fact, there's so much going on with the Huntsman V2 Analog it's hard to know where to begin. This is a keyboard unapologetically targeted at gamers.
The heart of this keyboard is Razer's newest switch. It's an optical, as on the previous generation Huntsman, but that's where the similarities end. The Analog Optical switch is linear, so it's smooth and has no bump action, and has adjustable actuation. Each key can be altered to a value between 1.5mm and 3.6mm.
The other big deal with the switches is the scaling input. For gaming, this is designed to offer an analog feel that you might normally associate with a gamepad. Again, it's customizable on a key-by-key basis, and since you can lock profiles into the onboard memory, you can use them on any PC, too. It only really loses out to the SteelSeries Apex Pro overall on price, as it's a good chunk more expensive, but you get a truly mesmerizing keyboard for it.
Best feature-set: Corsair K100 RGB
Corsair K100 RGB
On an entirely different level
Reasons to buy
+
Corsair OPX switch is fantastic for gaming
+
Highly customizable RGB backlighting
+
Detachable padded wrist rest
+
Double-shot PBT keycaps
+
Sturdy chassis
Corsair knows how to make a great gaming keyboard, and the K100 is its best showing yet. The keyboard sees the introduction of Corsair's OPX opto-mechanical switch, and we're not exaggerating when we say that it is one of the best gaming switches you'll find today.
The OPX switch uses infrared light to detect keystorkes, and it has a spring with a low actuation point that still delivers good tactile feedback. The key has an actuation distance of 1mm, 3.2mm travel, and actuation force of 45g. Add all that with 4,000Hz polling and you can see why the K100 is such a great option.
The K100 nails the basics: the keyboard has a detachable wrist rest that's very comfortable to use, the double-shot PBT keycaps are built to last — we've used our K100 daily for over a year and it shows no signs of wear — and the chassis has excellent build quality.
Corsair also added a ton of extras here; you'll find six macro keys, the most RGB lighting zones you'll find on any keyboard today, media controls, a delightful volume control knob, and a unique control wheel that can be used for music playback, switching between windows, scrolling through pages, and just about anything else.
Corsair's iCUE software lets you adjust lighting, assign macros, and set up actions for the control wheel, and when you factor in the quality of the keys along with the OPX switch and all the extra features, the Corsair K100 is among the best keyboards you can find today.
Best budget mechanical: Havit KB-395L
Havit KB-395L keyboard
For when you type and game
Reasons to buy
+
Good value
+
Excellent typing experience
+
Detachable cable
+
Low-profile mechanical keys
Reasons to avoid
-
Prone to flex in the middle
-
No media keys
Havit has released a solid, low-profile keyboard with excellent Kailh mechanical keys. That's a feat in itself, but to have it combined with such a sound typing experience is the icing on the cake. The Havit KB-395L is one of our favorite low-profile mechanical keyboards.
The switches are still perfectly suitable for gaming, but this is a keyboard that comes into its own for anyone who wants to combine their gaming with a ton of typing for work. It's almost crazy how good this keyboard is for its low asking price; it's so comfortable to type on for long periods.
But it's still got RGB, a detachable cable, superb build quality, and durability, and some useful companion software that allows you to create macros, lockout the Windows key, customize the lighting profiles, and a dedicated "game mode."
Best membrane: Razer Cynosa V2
Razer Cynosa V2 keyboard
A quiet gaming experience
Reasons to buy
+
Quiet membrane keys
+
10-key rollover and anti-ghosting
+
Macros and customizable key functions
+
Spill-resistant
Reasons to avoid
-
No detachable cable
-
Membrane is not as responsive as mechanical
Not everyone enjoys the added noise you get from mechanical switches while still wanting something reliable for gaming. The Razer Cynosa V2 is one of the best membrane keyboards around with a quiet sound and a soft cushioned keypress.
Naturally, this Razer keyboard comes with Chroma lighting and supports a 10-key rollover with anti-ghosting. Thanks to the Synapse 3 companion app, you have additional features like locking out the Windows key when gaming, and you can add other functions or macros to any key using Razer Hypershift.
Perhaps the icing on the cake, though, is that the Cynosa Chroma is spill-resistant, which makes it a good companion for the office, too, since you'll never have to worry about that inevitable coffee spill!
Best wireless: Logitech G613
Logitech G613 keyboard
The wireless quality you get from Logitech
Reasons to buy
+
Great build quality
+
Romer-G mechanical switches
+
Macros and customizable key functions
+
Great battery life
+
Bluetooth support
+
Attractive price
Reasons to avoid
-
Quite large
-
No backlight
-
Average wrist rest
There was a time when a wireless gaming keyboard would be unthinkable. Not only is it now an option, but thanks to the Logitech G613, it's a great option with mechanical switches.
Thanks to the company's Lightspeed technology, you get a 1ms report rate while being able to clack away on Logitech's Romer-G switches. That's important because latency without a cable is a thing, but Logitech has worked black magic on keeping it as low as possible.
The wrist rest is permanently attached, and incredibly, Logitech claims it's possible to get a full year's battery life from the G613 through general use. For a pretty affordable price, you get all that, macro keys, and, most importantly, no wires, which certainly helps keep your desk a little tidier!
Best for console: Razer Turret
Razer Turret keyboard and mouse
The only K&M you need for Xbox
Reasons to buy
+
Solid build quality
+
Tactile, satisfying keys
+
Unique magnetic mouse pad
+
High-friction underside for lap stability
+
Portable use with wireless connectivity
Reasons to avoid
-
No left-handed support
-
Expensive
-
Xbox mouse and keyboard support
Not all games are designed for controllers. Strategy and simulation games are what immediately come to mind when thinking about genres that are much better with a keyboard and mouse (or on PC). Razer understands this (as does Microsoft to a degree) and came up with the Razer Turret.
This piece of kit combines a sturdy keyboard lap desk with a magnetic mouse pad and pointer for use with an Xbox console. Support isn't particularly astounding, and there's certainly work to be done on Microsoft's (and game developers') end, but for the most part, it's exactly as you'd imagine — gaming on Xbox with a keyboard and mouse.
If you have The Sims 4, Surviving Mars, or even Terraria loaded on your Xbox, you may want to give something like the Razer Turret a try to see whether you fare better without the gamepad. This kit also works flawlessly with a PC, so you can use the same peripherals, regardless of which room you happen to be gaming in.
Best TKL: Roccat Vulcan TKL Pro
Roccat Vulcan TKL Pro keyboard
Compact and powerful
Reasons to buy
+
Responsive switches
+
Striking design
+
Solid build quality
+
Volume control knob
Reasons to avoid
-
Pricey
-
Smaller keycaps take getting used to
-
No wrist rest
A ten-keyless (TKL) keyboard is one without the numpad. If you don't find yourself using that portion of the keyboard, a TKL would be worth considering to save desk space. The Roccat Vulcan TKL Pro is a fine example of a gaming TKL keyboard.
This keyboard is right up there with the best gaming mechanical keyboards. It has responsive switches for both typing and gaming, a striking and sleek-looking design, solid build quality (as we've come to expect from Roccat), and has some useful features like a physical volume control knob.
It's on the pricey side, especially for a smaller keyboard. The keycaps can require some time to grow accustomed to them and there's no included wrist rest. The latter point can be solved with an aftermarket solution, and really none of our criticisms were a deal-breaker.
Best 65%: Razer BlackWidow V3 Mini HyperSpeed
Razer BlackWidow V3 Mini HyperSpeed keyboard
Shorter than the name
Reasons to buy
+
Choice of Razer Green or Yellow switches
+
Compact and clean design
+
Razer Chroma integration
+
Excellent build quality
+
HyperSpeed wireless
Reasons to avoid
-
Pricey
-
RGB lighting decimates battery life
Razer is a brand that has numerous spots in our collection of best gaming keyboards simply because they make the best keyboards out there. The Razer BlackWidow V3 Mini HyperSpeed is an excellent example of this with its Razer Green and Yellow switches, compact and clean design, and awesome Razer Chroma support.
We're massive fans of this wireless 65% keyboard, which puts it somewhere in between TKL and 60% keyboards. You get a compact keyboard with some additional keys that let you get more done through the day. It's expensive and the RGB lighting will destroy the battery life, but this is one of the best gaming keyboards available.
Best 60%: Razer Huntsman Mini
Razer Huntsman Mini keyboard
60 is the new 104
Reasons to buy
+
Small, modern 60% design
+
Optical switches (clicky or linear)
+
Black or white colorway
+
Replaceable Doubleshot PBT keycaps
+
Removable, non-proprietary Type-C cable
Reasons to avoid
-
Expensive
-
No included wrist rest
-
Not for everyone
The Razer Hunstman Mini is the most compact keyboard on this list and is what is known as a 60% keyboard. This premium keyboard has everything you'd expect from a high-end Razer product, including optical switches and Doubleshot PBT keycaps.
There's a removable Type-C cable to power the keyboard, which is brilliant since many options out there still rely on older connections. It can be purchased in either black or white, but regardless of the color, the Huntsman Mini will look spectacular on your desk. It's a little pricey, but if you don't want unnecessary keys or prefer a more minimalistic look, this is the keyboard to get.
And fear not if your game uses function keys as more compact keyboards like the Huntsman Mini come with a function key on the bottom row that turns the number keys up top into function keys.
Best DIY: Drop CTRL
Drop CTRL keyboard
Hot-swappable switches
Reasons to buy
+
Pick your own switches and keycaps
+
Customize to your liking
+
Solid aluminum build
+
Stunning design with RGB lighting
+
Available as barebones
But what happens if you cannot pick from our suggested gaming keyboards? There is a healthy (and growing) community of DIY keyboard enthusiasts who prefer to customize their peripherals to their exact specification preferences. That's precisely where something like the Drop CTRL comes into play.
It's a fully functional keyboard, but you can extract the switches and customize the keyboard to your liking. You can buy the keyboard with switches and keycaps already installed, or you can buy the barebones version that requires you to go out and pick your own supported switches and keycaps.
How deep you go down this DIY modding keyboards rabbit hole is entirely down to you. You can have different switches for specific keys, different style keycaps for striking designs — it's down to how wild your imagination can be.
Choosing the best gaming keyboard
There are a lot of great gaming keyboards out there right now, and PC gamers are spoiled. If the price doesn't put you off, the SteelSeries Apex Pro is the one to get right now. It brings something genuinely new and innovative to the table with its use of magnets to allow customizable actuation points on a key-by-key basis.
No other gaming keyboard does this right now, and it's one of those features you didn't know you wanted until you try. SteelSeries has top-notch build quality, too, and a decent companion application that really will help you get the most from your keyboard. Whether you're typing or gaming, you're in excellent hands with the Apex Pro.
If you don't fancy such functionality and want the best gaming keyboard for competitive play to help you score big online, look no further than the Razer Huntsman. It's compact, amazing to type and game on, and is a little more affordable. There are some excellent choices out there for gaming keyboards, and this guide is a solid place to start.
Get the Windows Central Newsletter
All the latest news, reviews, and guides for Windows and Xbox diehards.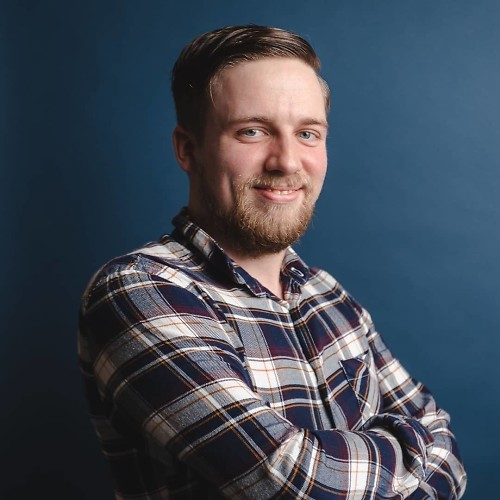 Rich Edmonds was formerly a Senior Editor of PC hardware at Windows Central, covering everything related to PC components and NAS. He's been involved in technology for more than a decade and knows a thing or two about the magic inside a PC chassis. You can follow him on Twitter at @RichEdmonds.