Costco's Xbox One bundle packs in lots of extras for $550 (U.S. only)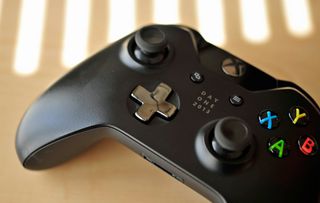 Costco is running a special $50 promotion on Microsoft's Xbox One bundle. Unlike the traditional $499 bundle at Microsoft and other retailers that come with Kinect, the Costco bundle packs more in to get you started. For $550, Costco is now selling the Xbox One with controller and Kinect, headphones, a 12-month subscription to Xbox Live Gold, and the Forza 5 racing game.
The Costco bundle normally sells at $599.99 but a limited time member discount knocks off $50 from the price. It's unclear how long the deal will last.
Hit the source link below and create a Costco log-in if you don't already have one with a membership number attached to see the deal.
Source: Costco (opens in new tab) via Winbeta
Get the Windows Central Newsletter
All the latest news, reviews, and guides for Windows and Xbox diehards.
Chuong's passion for gadgets began with the humble PDA. Since then, he has covered a range of consumer and enterprise devices, raning from smartphones to tablets, laptops to desktops and everything in between for publications like Pocketnow, Digital Trends, Wareable, Paste Magazine, and TechRadar in the past before joining the awesome team at Windows Central. Based in the San Francisco Bay Area, when not working, he likes exploring the diverse and eclectic food scene, taking short jaunts to wine country, soaking in the sun along California's coast, consuming news, and finding new hiking trails.
Does anyone know if the Microsoft store or best buy is still doing that deal where you turn in an old ps3 and get credit towards an Xbox one? (US)

I believe that is an ongoing promotion. Just give them a call about it.

I tried calling Microsoft at a store in illinois but the guy left me on hold for almost 10 minutes so I'll try another one

The $100 promotion is long since over. They'll still trade it in, but their normal trade in values are not great.


If you go to bestbuy.com/tradein I see $96 for 'Sony PS3 - 160GB Slim + 2 controllers'. But only half for the cheapest 80GB model. Sure you can get more selling yourself.

I don't really get how this is a deal? Is the price a typo? Doesn't the $499 bundle come with everything except the 12 month Xbox live? And the subscription is $60 so its a $10 savings? but you have to have a membership so that costs money too...

true and i believe some retailers are selling them for 449.

I don't believe the $499 bundle comes with the Kinect or Forza 5. The Kinect by itself is planned to be $200 and Forza is $60, so it's more like a savings of $270 (assuming you buy everything separately).

No I recently bought a $499 and I got the kinect and Forza Motorsport 5 as a free download.

The Kinect 2.0 for Windows is $200. The Kinect for Windows is always more $ than the one for Xbox.

There was actually a Costco promotion few months ago for Xbox One Forza 5 bundle for $449. However although this model is $100 more it comes with 1 extra controller ($60) and 1 year Xbox Live ($60). So you save $20... Microsoft store has deal now with 2 free games for $499 but excluding the 2 items above so similar pricing.

The bundle includes an additional controller ($60) so its more like $70 in savings so its actually not too bad. If this included your choice of an XB1 game (or or even an extra like COD: Ghosts or Ryse) it would have been a great deal!

Just picked up an Xbox One with Kinect, headset, controller, Titan Fall, Kinect Sports Rivals and one year of Xbox Live for 540 at my Microsoft store on Friday.

People actually play Kinect Sports? :O

Erm, yes. We're not all elitist 'hardcore' fanboys you know... ;)

Yeah, but I got that game, and the tracking was extremely inconsistent and frustrating, so I traded it in.

For which games? I played the demo (the one with jet skiing) and found the tracking quite good. I don't know about any of the other sports, though.

I paid $499 for my xb1 with connect without all of the extras, so it's a deal to me!

I guess the Xbox isn't selling like they hope so they are giving away the goodies. Good for us

This isn't Microsoft, its Costco and has nothing to do with sales of the XB1 good or bad. Deals like this have always happened at retailers for every gaming console that's been made and even further, for most products that are sold from electronics, furniture...., its a sale, that's all it is.

This is the same exact deal they had on launch day when I got my Xbox One (not Day One edition... unfortunately).

On launch day I bought a day one edition and won a draw for a another console, forza5, 2 controllers and headsets and 12-months Xbox live

Not available in Arlington, TX.. SMH.. WTF MS❔

Nothing to do with MS I'm afraid...

I was just trolling.. Just a joke.

Maybe they don't consider it part of the US? /s

I paid 400$ for Xbone, Kinect and Forza ...Since I have a Xbox live subscription running and a few lying around I don't need that one ...

Where'd you get that deal?

Not bad. I purchased the day one edition.

Welcome to Costco, I love you.

The Amazon always has better deals, and you can get the pack with TitanFall instead for 499. A year subscription is usually only 40-something on there too..

For once Australia seems to have the best deals at the moment. EB Games has the XBox One, Kinect, Controler, Headset and 4 games (Titanfall, Forza, Battlefield and Dead Rising 3) for AUD$598. JB Hifi had a similar deal, but seems to be only 3 games in their bundle now. The games seem to change every now and then, it used to be Fifa & Watchdogs instead of Battlefield and Dead Rising 3. I'm going overseas in a few weeks on a holiday, but as long as I can get something similar when I get back then this will be enough to get me to invest in the new generation.

Costco carries Xbox but not Windows phone???!!! I encourage every Costco/WPC member to contact Costco corporate and tell them to carry WP. If enough people do this, they will.