The Sound Blaster X3 is the latest sound experience from Creative, which seems to be on some form of a roll this year with new product releases. This new sound DAC is just what you need if you find your built-in audio on your device — be it a PC or console — lacking in capabilities.
Creative Sound Blaster X3
$120 at CreativeBottom line: Creative adds SXFI to a solid-looking and sounding DAC.
For
Sleek design
Excellent audio quality
Solid headphone AMP
Plenty of ports
Companion software
Against
SXFI is okay
A little pricey
What you'll love about the Creative Sound Blaster X3
The USB-based Sound Blaster X3 is compatible with PC, macOS, PlayStation 4, and Nintendo Switch. What this handy device allows you to achieve is enhanced audio output for a variety of setups, whether you have some fancy new headphones or a 7.1 surround system.
The unit itself is smart-looking. It's a seriously sleek design, rocking just a large knob on the top with three buttons, one to mute your microphone, another to switch between modes, and the third to toggle Super X-FI. The front houses microphone in and headphone out 3.5mm jacks, while the rear seven further ports to use.
This configuration on the rear of the X3 includes USB Type-C (for power), four line-out ports for sound systems, a line-in for mobile devices and other inputs, and finally, optical-out. The X3 is powered through the USB port, taking juice from the connected device (you can also use a compatible power brick).
That sounds like stuff you'd expect to find on DACs today, so what does Creative have to set aside the Sound Blaster X3 from the rest of the pack? Super X-Fi. SXFI is supposed to work some magic to make audio sound better, far superior to virtual surround tech used by other audio devices.
Swipe to scroll horizontally
Category
Spec
Sample
192 kHz, 32-bit
Power
USB
Dynamic Range (Stereo)
115 dB
Ports
USB Type-C
Headphone jack
Microphone jack
4x Line-in
1x Line-out
1x Optical-out
Warranty
2 years
How this is all set up is by using Creative's software suite and smartphone apps to configure your audio profile. We highlighted this technology in the Creative SXFI Air Bluetooth headphones and saw it as a slight gimmick, not improving quality much (if at all), and it's a similar story here.
In terms of raw specs, the X3 is capable of up to 32-bit at 192KHz, which is pretty good and far surpasses most headphones sold at the budget to mid-tier price ranges. There's even an amplifier installed for driving audiophile headphones, so fear not if you have a fancy pair of cups — this DAC should be able to handle them.
The headphone amplifier is able to handle headphones with an impedance of 32Ω - 600Ω:
Low Gain: 32 - 149Ω (1.2V RMS @ 32Ω, 1.5V RMS @ 150Ω)
High Gain: 150 - 600Ω (2.3V RMS @ 150Ω, 2.9V RMS @ 600Ω)
Sound pumped through the Sound Blaster X3 is greatly enhanced, especially with Hi-Res compared to merely using a motherboard line out port. It's also effortless to switch between EQ modes, toggling SXFI, and there's plenty of options in the Sound Blaster Command software. The X3 sounds great and will be a welcomed upgrade for those on basic or integrated solutions.
What you'll dislike about the Creative Sound Blaster X3
I'm not a massive fan of SXFI. I think it's better than other tech used in audio devices, but it's still not worth having enabled — at least for me, anyway. While it didn't make things sound worse like Xbox Senior Editor Jez Corden found with the SXFI Air headphones, it certainly didn't provide much of an improvement.
Aside from the disappointment with SXFI, the DAC is excellent, among the best I've tried. It doesn't completely destroy the X3 as a recommendation, but it certainly stops it from achieving top marks. For most consumers, the price may be a little high to part with for a DAC.
So should you buy the Creative Sound Blaster X3?
The Creative Sound Blaster X3 is an excellent DAC with Super X-Fi. It's a capable unit that can supply very high-quality audio to your favorite headphones. Whether you should invest in this technology depends on how much weight you put on audio for gaming and other media consumption.
If your current output simply cannot keep up with audiophile headphones, you may want to consider the X3. It's compact, offers excellent value, and is easy to use. As a bonus for existing owners, you can get 15 percent discounted if trading in an old Creative Sound Blaster card.
SXFI Sounds
Creative Sound Blaster X3
Excellent audio enhancements

If you want to improve the audio quality on your console or PC, you'll want to consider the new Sound Blaster X3 from Creative, rocking SXFI, and other handy features.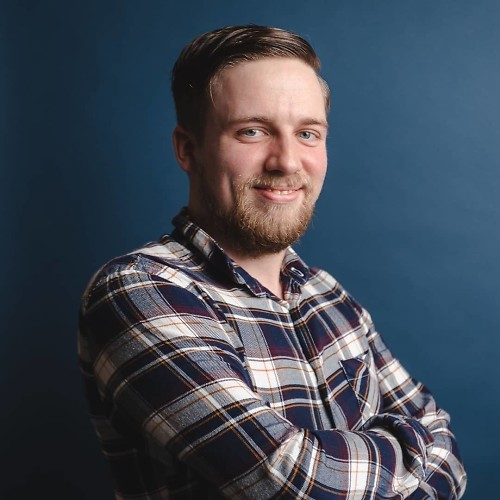 Rich Edmonds was formerly a Senior Editor of PC hardware at Windows Central, covering everything related to PC components and NAS. He's been involved in technology for more than a decade and knows a thing or two about the magic inside a PC chassis. You can follow him on Twitter at @RichEdmonds.