Creative's SXFI Air Bluetooth headset is an interesting product. Costing just shy of $165, the SXFI Air has all the makings of a very solid Bluetooth headset. It's comfy, sounds great, and is versatile — with compatibility for a wide range of products, complete with a microphone and an Android-compatible action button.
The most interesting aspect of this headset is its accompanying mobile app, which is probably also what inflates its price point. Using the app, the SXFI Air allows you to upload scans of your ears and head, fine-tuning its audio profile to better suit your cranial shape. How well does it work in practice? We went ears-on to find out.
Creative SXFI Air headphones
$164Bottom line: While the Creative SXFI Air nails all the fundamentals of a great headset, the headline audio "innovation" feels like a step backward, rather than forward.
For
Comfortable, light-weight design
Feature-rich and versatile
Great wireless touch controls
Great sound
Against
A bit pricey
Not sure the cranial scanning makes much difference
App wants your email address and data, for reasons
Please stop putting LEDs on headphones
What you'll love about the Creative SXFI Air
The Creative SXFI Air headset is supremely comfortable, with airy fabric cushions that remain welcome after several hours of use. They grip your head well, without feeling tight or taut, and are generously cushioned across the top. They're also very light, a feature often reserved for wired headsets, due to the inclusion of batteries. The SXFI Air should prove themselves to be quite durable too, sporting an inner steel frame that is highly adjustable to fit any head shape.
Swipe to scroll horizontally
| Creative SXFI Air | Spec |
| --- | --- |
| Speakers | 50mm Neodymium |
| Features | "Super X-Fi" holographic surround processing, Bluetooth wirelessness, on-ear touch gestures, LED lights, MicroSD support |
| Compatibility | Bluetooth with iOS, Android, Windows PC. USB with PS4, Windows PC, and Nintendo Switch. |
| Weight | 50g |
| Price | $164 |
The SXFI Air has a broad array of compatible products and a great feature set. You can go completely device-free with the SXFI Air, using a MicroSD card slot to effectively turn the headset into a dedicated digital audio player. Bluetooth connected devices can leverage any app or service for audio, of course, including Spotify and beyond. The app allows you to fine-tune the audio profile with a handy touch-optimized equalizer, which then pushes the data to your headset wirelessly after a few seconds.
As a wireless headset, they're also rather solid. Gestures on the plastic surfaces on the left cup allow you to easily control audio, answer calls, and change the volume, and it works surprisingly well. The headset also has a tiny mic boom that can be removed if you don't want it around, but it's subtle enough to be left in even when using the headset in public I'd say.
On audio quality, the Creative SXFI is very impressive. Thick, creamy bass, crystalline highs, and rich treble create a truly balanced experience that makes this headset a solid option for both media and gaming. At least, that is, while not using the SXFI's headline audio feature.
What you'll dislike about the Creative SXFI Air
Creative says that surround sound headsets are lying to us, and in a sense, that is true. You cannot truly recreate a 5.1 or 7.1 surround sound experience with a headset when the audio profile is designed for physical speakers located around a room. Dolby Atmos for headphones and other emerging technologies seek to help improve the situation for headphones, with mixed success.
Creative reckons it has found a solution with what it calls "Super X-Fi," which scans your cranium using an app in order to create an audio profile that, it hopes, creates a sound experience more suited to you. The problem is, it just makes everything sound worse.
I used the app to scan my head, which in of itself has some privacy concerns, uploaded to Creative's servers somewhere in another country, no doubt. You can "permanently" delete your account via the app to wipe the data, however, if you're not a fan of a sound company having photos of you. Although even then, it's hard to know for certain if this app secures this kind of data properly.
Note: Creative got in touch to say our privacy concerns were "not valid," and that they don't store any photographs on their servers. In an age of data theft, it might be worth letting users know upfront how their data is being (or isn't being) used.
Regardless of privacy concerns, the surround sound "Super X-Fi" experience simply doesn't live up to expectations. It introduced an incredibly "tinny" quality into the sound mix, that completely betrayed the great stereo audio the headset has by default. What's worse, I'm not sure it even created a 3D surround experience that felt a step up above regular stereo tuning, especially versus Windows Sonic or Dolby Atmos on a Windows PC.
As such, it's hard to think of the Super X-Fi "holographic audio" has anything more than a pure gimmick. Even if the surround sounded more realistic (which it doesn't), you sacrifice audio clarity to get there. It's simply not a worthwhile trade-off.
Final point, this headset has dumb LED circles on the earcups. They waste battery, provide no visual feedback to the user, and draw unnecessary attention (which could be seen as a plus depending on your personality). Creative's advertising says the LEDs are customizable, but I couldn't find any setting in the app or manual that allowed you to do so.
Note: Creative got in touch to say that the LEDs are controlled by a separate app, called SXFI Air. Creative says that the app has to be separate since it's part of a developer platform, but Razer, and various other companies manage to integrate these features into a single tool, so I'm not sure if that's a valid reason.
Should you buy the Creative SXFI Air?
The Creative SXFI Air is a great stereo headset with a wide array of features, including solid mobile phone integration, MicroSD for onboard MP3 playback, and intuitive gesture controls. The stereo sound is impressive across the entire spectrum, offering a rich experience worthy of its price point. Creative goes a little overboard on the gimmicks, though.
Pointless LEDs are flanked by an equally pointless cranial scanning feature, which supposedly creates a surround sound profile suited to your head shape. Problematically, it just doesn't really work in practice. Regardless, this is a high-quality wireless headset that is worth checking out, even if the headline feature isn't really as good as advertised.
Great, but less gimmicks please
A great Bluetooth headset with a lot of fluff.

This is a pricey Bluetooth headset that comes with personalized surround, scanning your cranium via an app. Truth be told, the audio quality is better with the "Super X-Fi" disabled. Despite that, it's a really solid headset with great audio, a comfortable, premium-feeling design, and convenient touch controls.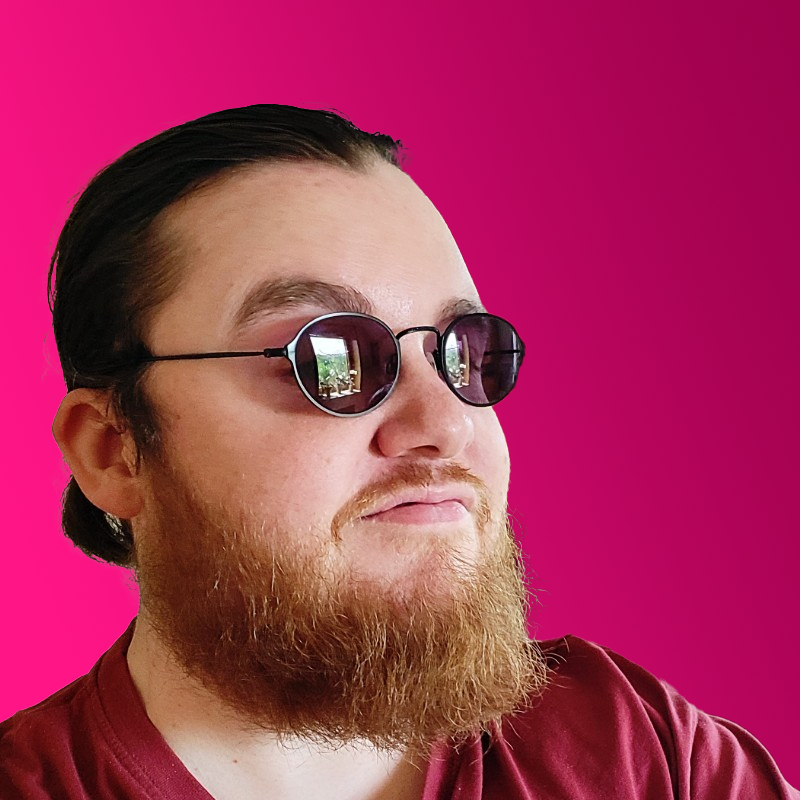 Jez Corden a Managing Editor at Windows Central, focusing primarily on all things Xbox and gaming. Jez is known for breaking exclusive news and analysis as relates to the Microsoft ecosystem while being powered by caffeine. Follow on Twitter @JezCorden and listen to his Xbox Two podcast, all about, you guessed it, Xbox!