Cricket Wireless adds unlimited calling and messaging to Canada to $50 and $60 a month plans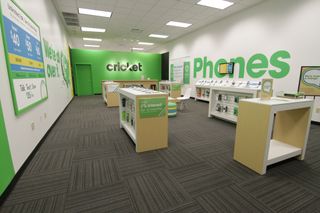 Cricket Wireless is giving some of its customers access to unlimited calling and text, video and picture messaging to Canada at no extra cost. The no-contract subsidiary of AT&T will add this feature to subscribers of its $50 a month Smart and $60 a month Pro plans.
This move means that Cricket Wireless customers who are using either one of those plans now have unlimited calling and texting to both Canada and Mexico, which was announced in February.
Janna Ducich, chief marketing officer at Cricket Wireless, stated:
In addition to the unlimited calls and messages to Canada and Mexico, those plans still offer unlimited texts to 35 other countries.
Source: Cricket Wireless
If Canadian carriers did that for twice the price we would be lucky. Canada's big 3 are expert anus stretchers.

Those plans on Cricket already included unlimited SMS to Canada. The calling component is the only new part. That's all they talk about in the quote from the company too. Still, that's a pretty nice addition, especially at no extra cost to the consumer.

So AT&T wasn't bluffing when they bought Iusacell and said they would create a true North American network , they're just testing each small step with their MVNO. Good, good.

I wish they would decide to add internet sharing options already.

Now if they could only get their service to work while you're IN CANADA that would be great. Oh, and it would be fantastic if picture MMS would work all the time, instead of some of the time.

Been thinking of switching from ATT to Cricket for a better rate.

After 12 years, we had to kick Telus to the curb yesterday. $90/phone is almost double what most other markets pay and with a half the features. Bell, Rogers and Telus better wean greedy investors off crack and begin thinking about it's customers.

I will be moving from Straight Talk to Cricket within the week. Not because of the Canada calling but due to similar features for $10 less per month. Hopefully speeds are a little better despite using the same AT&T towers as I've never found Straight Talk LTE to be overwhelmingly fast.

Hmmm never had a problem with ST. I have my Icon on it and I'm pretty happy with them. Only other one I can go with is page plus for verizon lte but I like the option of just being able to walk into WalMart lol

Cricket throttles their LTE at 8Mbps. Just keep that in mind.

I'm fine with that. I never even come close to 2.5Gb in one month, let alone the 3.5GB at Straight Talk. And it is easier to monitor my data with Cricket than with ST if I do start to use more. Since I don't use that much, ST can't compete with the $35/month.

Sorry, I should have been a little clearer. That 2.5gb of data doesn't run at full speed. When you're within your data limit, the highest speed you can get it 8Mbps. After you exceed your data limit, then you drop down to 128Kbps. I believe on Straight Talk they don't have a max ceiling on speeds, so you'll get the fastest speeds that the network can handle at the time. I just wanted to make sure that was clear since you did mention LTE speeds in your original comment. For me it's not a problem because 8Mbps is still fast enough for me to load whatever I want without having to wait, and I think the price is well worth the tradeoff. P.S. If you do plan to switch and you ever want a referral, feel free to shoot me a PM. We'll both get a $25 credit. No pressure though!

Ahh, ok. Well, from what I've used so far I don't see a difference in speed with Cricket. And damn, I already switched. I didn't know about the credit. :(
Windows Central Newsletter
Get the best of Windows Central in in your inbox, every day!
Thank you for signing up to Windows Central. You will receive a verification email shortly.
There was a problem. Please refresh the page and try again.