Dance Central Spotlight review – The ultimate Kinect dancing game now on Xbox One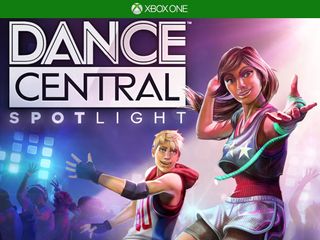 When the Xbox One launched last year with the Kinect peripheral included with every console, many gamers resisted the Kinect's inclusion. And why wouldn't they? The new Kinect had launched without what many consider the best Kinect game series on Xbox 360: Dance Central. That hole in the lineup has been filled now that Harmonix (maker of the upcoming Fantasia: Music Evolved) has unleashed Dance Central Spotlight exclusively as a downloadable Xbox One title.
For the low price of ten bucks, Dance Central Spotlight includes ten songs with multiple routines and a fitness mode. A variety of songs are available to purchase as DLC, too, with a few transferring over for free if you own them on Xbox 360. But does Dance Central Spotlight capture the magic of its Xbox 360 predecessors? Read on for the full word, plus our exclusive gameplay video and screenshots.
Dance away your sorrows
The Dance Central games are honest-to-goodness dancing simulators with some video gaming elements thrown on top. Every song has genuine dance moves that players need to learn and perform in order to succeed. The more moves you pull off correctly in a row, the higher your multiplier and score will soar.
Two visual cues indicate which steps to take. First, look at the on-screen dancers themselves. As they perform each move, it's your job to imitate them as closely as possible. If part of the dancer's body glows with a red outline, that part of the player's body is out of alignment. Closely following the dancer will get you better ratings, from Nice to Awesome and even Perfect.
Just following behind the dancer won't win you any awards. You'll also want to watch the dance cards that scroll up the side of the screen. These tell you the next few moves to come along, represented by a drawing and the move name. They can be difficult to rely on entirely because the drawings don't always represent every part of a move, plus they sometimes scroll by too quickly to read easily. You'll want to keep an eye on both the cards and your dancer if you can.
Menus, moves, and routines
Unlike Dance Central 2 and 3, Spotlight doesn't have a story mode to tie things together. Instead, you just select your songs from the main menu and dance to them individually. The menu utilizes a new Modern UI-style interface that's much easier to navigate by motion than before. Like the previous games, all menus support controller navigation as well. You can't beat a controller for choosing songs and settings.
With the story gone, Spotlight brings in a new progression system. The first time you play any song (including DLC), you start out on the Beginner routine for that song. Beginner is intentionally easy and consists of a much reduced move set. Luckily for serious dancers, there are seven more routines (which function like difficulty levels) to unlock for each song.
To get a new routine, you'll first have to master each move from the previous routine. Performing a move perfectly (even once) will cause your dancer to glow gold while "Collected!" appears as the rating. You can tell whether you have previously collected a move by the color of its dance card; the card remains gold once that move has been perfected.
This new system puts pressure on the player to get new moves right. Luckily, you have a useful tool for learning to perfect moves: Practice mode. Instead of being a separate mode as in previous games, players now shout "Hey DJ, practice that!" to initiate practice mode. You can then perform any move from the song repeatedly, and even slow it down to get a better idea of how it works. Practice mode certainly helps, but I've perfected a move there only to have the actual song continue registering the move as less than perfect.
Fitness mode
Unlike previous games, Fitness mode is now a completely separate mode. First you set up your profile by adjusting the height and weight stats. Then you choose the type of routine you'd like, with Cardio and Strength joining the main game's selection of routines.
Finally, select the length of time for your workout, with lengths ranging from 10-90 minutes. The game will then create a mix of songs for you, all playing one after another with no need to select anything. The more songs you own, the more variety you'll get from your playlists.
Fitness mode is cool in theory, but it has some major drawbacks. The only way to see and track calories burned is through this mode, whereas past games counted calories everywhere. And perfecting moves in Fitness mode won't unlock those moves outside of Fitness mode, which is awfully annoying. Progress should be shared between modes, otherwise we might as well just stick to the main game.
Two dancers are better than one
Two local players can dance together during any song, and even in Fitness mode. Both players stand side-to-side, so you'll need a fair amount of space to avoid bumping into each other. The two players' combined performance determines their shared star rating at the end of the song.
Co-op dances work the same way as single-player; there aren't any special co-op routines (something Just Dance has over Dance Central). But it's so much more fun to get up and moving with another person. Multiplayer makes Dance Central Spotlight the party game your Xbox One Kinect has longed for. And unlike Just Dance 2014, both players can earn Achievements!
Note that Spotlight does not have the competitive modes, such as Dance Battles, from previous games. This one is all about the co-op.
Song selection
Spotlight comes with these 10 songs:
"Counting Stars" – OneRepublic
"Diamonds" – Rihanna
"Happy" – Pharrell Williams
"I Wish" – Cher Lloyd
"Royals" – Lorde
"Show Me" – Kid Ink ft. Chris Brown
"Talk Dirty" – Jason Derulo ft. 2 Chainz
"#thatpower" – will.i.am ft. Justin Bieber
"Titanium" – David Guetta ft. Sia
"Wake Me Up" – Avicii
I wouldn't listen to all of those outside of the game, but they really are perfect for dancing.
Dancing to ten songs might get old before too long. Good thing then that Harmonix already offers 50 songs to purchase as DLC. New songs cost $1.99 each, with several 2-packs selling for $3.49. The selection is outstanding, with several of my favorites such as A-ha's "Take on Me" and Fatboy Slim's "Weapon of Choice" joining newer club-style songs.
Achievements
You'll find 35 Achievements worth a total of 1,000 GamerScore in Spotlight. Don't expect to get them all unless you're a great dancer and/or devote a ton of time to perfecting the base game's songs. The game has multiple Achievements for unlocking every routine and perfecting every move, which adds up to over 900 moves. That's going to take some dedication!
Start your own Boy Dance Party
Dance Central Spotlight is the first and only must-have Kinect game for Xbox One. The core dancing game is as great as ever, offering plenty of fun for gamers and non-gamers alike. The core game is a great value, and the ability to pick and choose from such a sizable selection of songs makes it possible for anyone to build their own dream dance library.
On the other hand, the new move collecting system is more challenging and less beginner-friendly than Dance Central 3's excellent leveling system. The new Fitness Mode is kind of a bust – I hope Harmonix updates the game to allow move unlocking within that mode.
Still, those issues prove to be only minor annoyances when weighed against the limitless fun factor, party friendliness, and exercise opportunities within Spotlight. No Xbox One Kinect owner should go without it.
Dance Central Spotlight – Xbox One – 1.5 GB – $9.99 – Xbox.com Link
Get the Windows Central Newsletter
All the latest news, reviews, and guides for Windows and Xbox diehards.
Paul Acevedo is the Games Editor at Windows Central. A lifelong gamer, he has written about videogames for over 15 years and reviewed over 350 games for our site. Follow him on Twitter @PaulRAcevedo. Don't hate. Appreciate!