Dark Souls III Xbox One pre-orders in Australia come with Xbox 360 Dark Souls 1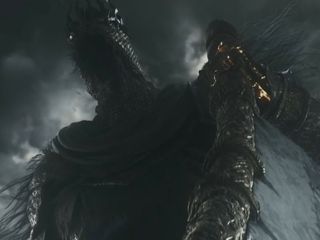 Xbox One owners in Australia can go ahead and pre-order the digital version of the upcoming RPG Dark Souls III from the Xbox Store. The listing for the fantasy RPG game, developed by FromSoftware, shows that it also comes with a free copy of the original Dark Souls game made for the Xbox 360.
The listing shows that the Xbox 360 Dark Souls game can also be played on the Xbox One via its recent backwards compatibility feature. We will point out that only the Australian Xbox Store listing for Dark Souls III has this pre-order offer; it is not yet live for the U.S. or UK store sites. However, it's likely that the Dark Souls 1 freebie offer will be replicated in other parts of the world. Dark Souls III will launch in Japan on March 24 and in the rest of the world on April 12.
The Souls series is one if not the most enthralling in recent years. Some of the greatest campfire stories.

I have never played a souls series game before but I have played bloodborne and it was awesome I just hope dark souls 3 is just as good im planning to get my hands on it

In my opinion, DS1 has been (so far) the best. (not including BB nor DemonS since I have an xbox) DS2 felt at times like "Oh, it's Souls game, lets kill the player because yeah" But still was fun and the story (or fragments of story) really engaging. I recomend you to get the games :) and armor yourself with patience. Great games!

BB is much easier than the Souls games, but I personally love the art style and atmosphere much more in BB.

I'm just wondering if we'll find out what everything has meant!! But it's still been fun crushing them!

I only have Dark Souls II: Scholar of the First Sin on Xbox One, and I love it. I'm certainly getting DS III, but if this offer comes to US that would be great icing on the cake! And there will be cake, because my birthday is April 11!

I've got 1 and 2. Been playing through both to try and finish them before the third game (which I have already preordered). The Shrine of Amana in DS2 is annoying. Stupid dark spirit.

My personal favorite franchise on any platform. Really looking forward to DSIII. Still bummed Bloodborne was a PS exclusive.

I got a PS 4 purely for Bloodborne, still haven't played it yet though. It looks like DS3 is going to get a few ideas from it which is good.
Windows Central Newsletter
Get the best of Windows Central in in your inbox, every day!
Thank you for signing up to Windows Central. You will receive a verification email shortly.
There was a problem. Please refresh the page and try again.