Dell Venue Pro: Windows Phone 7, Vertical Sliding Keyboard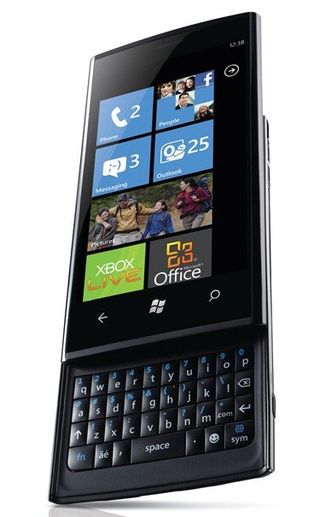 (Image credit: Dell)
Dell is back in the smartphone game and in a big way with the Dell Venue Pro. As you can see above it's a 'portrait slider,' which means it's got a BlackBerry-style portrait keyboard hidden underneath a screen. That screen is sized at 4.1 inches - the sweet spot if you ask us, and is WVGA, sitting under scratch-resistant Gorilla Glass, and is AMOLED-based. It also sports a 5 megapixel camera.
It's coming to T-Mobile and, well, that's two top-of-the-line Windows Phones for big magenta. Stay tuned for much more!
THIS looks like a good replacement for my Treo Pro, especially for use on T-Mobile!
Windows Central Newsletter
Thank you for signing up to Windows Central. You will receive a verification email shortly.
There was a problem. Please refresh the page and try again.