Developer Interview: Babaroga, makers of Zombies!!!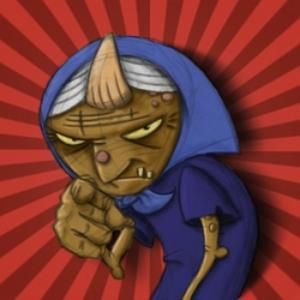 Zombies!!! (review) was one of the first Xbox Live games I bought after jumping on the Windows Phone bandwagon. A survival horror-themed board game, it's like nothing else on the platform. The game's developer, Babaroga has made it no secret that they are working on a major update for the game. That's good because I hate secrets almost as much as black licorice. Putting the devil candy aside for the moment, WPCentral is excited to bring you something much tastier: our interview with Andreja Djokovic, CEO and Founder of Babaroga, about their future plans for the Zombies!!! franchise and Windows Phone.
Grab a snack if you like and head past the jump for the full interview.
Please tell us about the name of your company.
The name Babaroga was inspired by European folklore. The story is that Babaroga is an old woman that eats naughty children. The story always was, "if you're not good, Babaroga will come get you!" Great story that scared children. She was the boogeyman of my youth, and now we work for her. (For my part, I once drew Babaroga jump-kicking some wolves for a college class. – ed.)
How did Babaroga end up working with the Zombies!!! license?
We are great fans of the board game, and while we were playing it one day at work, we agreed that it would be a fantastic license to pursue. We contacted Twilight, and discussed the possibilities of adapting the game to a video game, and as discussions continued, we all became more and more excited about the prospect. As you can see, the adaptation was quite successful. The game turned out quite well!
We've heard that an update to Zombies!!! is coming soon. What changes should we expect?
The new update is going to have asynchronous multiplayer, which will allow multiple users to play the game against each other using their Windows Phone. Additionally, we are going to start bringing board game expansion packs.
How exactly will the new multiplayer features work?
People will be able to use their phones to play against their friends, as they would the board game. They will be able to see replays of players before them, and see their moves. It's a really neat way of keeping everybody involved.
Will the dreaded Was it Worth It? Achievement be more easily attainable after the update?
The funny thing about Was it Worth It? Is that it is difficult to get, but not impossible, just as the name suggests. However, yes, the plan is that we are going to make it easier to unlock. (We will have to agree to disagree about the difficulty. – ed.)
Has the update completed certification yet? When should it be published to the Marketplace?
No, we're still working on the update. We're hoping for a release later this year. Given the scope of features we are adding, we will require a little more time.
You mentioned the Zombies!!! board game's expansion packs. How will you be delivering those to Windows Phone?
We will be bringing board game expansion packs to Windows Phone as purchasable downloads.
Zombies!!! is also coming to Xbox 360. Did you start work on both versions simultaneously or did work on the 360 version begin when the Windows Phone version was completed?
We finished the Windows Phone version first, as it was a launch title for the platform.
Did the XNA framework facilitate developing two versions of the game?
XNA is a fantastic framework that allows for development on multiple platforms virtually seamlessly. Getting up and running on other platforms takes a very short amount of time.
This image highlights the Xbox 360 version's graphical improvements.
What new features does the Xbox 360 version bring to the table?
We can't discuss detail right now. We will reveal more in time.
Will there be any connectivity between the two versions of Zombies!!!?
Ideally, there would be multiplayer between Windows Phone and Xbox, as well as cloud saving where the game could be played on one platform and continued on another.
Now that you've brought Zombies!!! to… err, life, are there any other board games you'd like to adapt to mobile phones?
We're in the process of finishing our 8th [Xbox] Live game for Windows Phone. As you can see from all the games we've worked on, they are quite diverse and don't stick to any particular genre. We are always on the lookout for interesting and fun projects, and if it happens to be a board game, we'll surely make a great one.
Do you plan to bring your Zune HD games like Space Battle 2 to Windows Phone?
We're considering our options. Space Battle 2, as well as Lucky Lanes Bowling, would both lend themselves quite well to Windows Phone. Funny enough, just this month we are finishing up 4 Zune HD games - including DecoderRing and Bees! - which are both Babaroga's original games that already have a faithful following. It would be great to see them all on Windows Phone.
Can you tell us anything about your other Windows Phone projects?
We are embedded into the platform, and we think it's an excellent platform with tremendous potential. We are working on our own original titles, and we continue to support our publishing partners. I can say that some of our upcoming Windows Phone projects are pretty awesome, and I think they will be enjoyed by a wide audience.
That's all for this interview. Zombies!!! is now available on Windows Phone for $4.99. You'll find it here (Zune link) in the Marketplace. Stay tuned to WPCentral for more exclusive gaming coverage.
Get the Windows Central Newsletter
All the latest news, reviews, and guides for Windows and Xbox diehards.
Paul Acevedo is the Games Editor at Windows Central. A lifelong gamer, he has written about videogames for over 15 years and reviewed over 350 games for our site. Follow him on Twitter @PaulRAcevedo. Don't hate. Appreciate!